Good afternoon!
I hope everyone is having a great week. I'm taking advantage of the fact that it is still the first week of lessons so I'm posting the next instalment of my blog about accommodation in Guildford. This time I will be talking about all the ways that you can rent private accommodation. I'm also going to include my top tips on the main things you should be aware of beforehand.
Happy Reading!
Renting Privately
Although living in University halls is great for making friends in your first year, students also have the option of finding a shared house off campus. This accommodation might be cheaper and usually comes with multiple rooms (mostly double), living room and kitchen. Sometimes there are amenities like washer, dryer and dishwasher included. However, shared houses do not include ensuite bedrooms and can be quite a walk away from campus.
Finding a shared house can seem difficult but it's actually not. As previously mentioned, people constantly advertise places on the University of Surrey Freshers 2021 Facebook group. The USL also offers some houses and there are websites like Roome where you can search for rooms instead of whole flats/apartments.
Other options include private student accommodation like Scape and Weyside (Bankside Student Living). These are located within 10-15 minutes walking from Campus and close to the city centre. They are pricier than living in a shared house or at University halls. However, they do offer more comfort with mostly en suite rooms or studios and there are facilities like gym, cinema room and study spaces included in the rent. For those looking for a good deal, Weyside offers 2 bedroom apartments which are less expensive than getting an ensuite room and come with its own kitchen.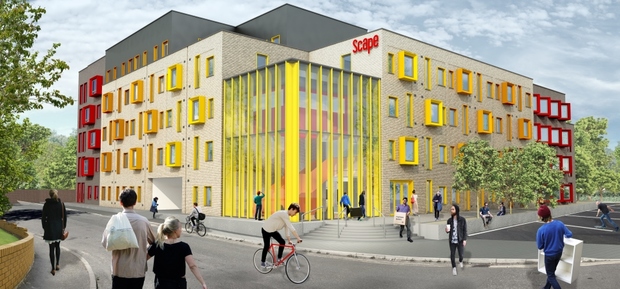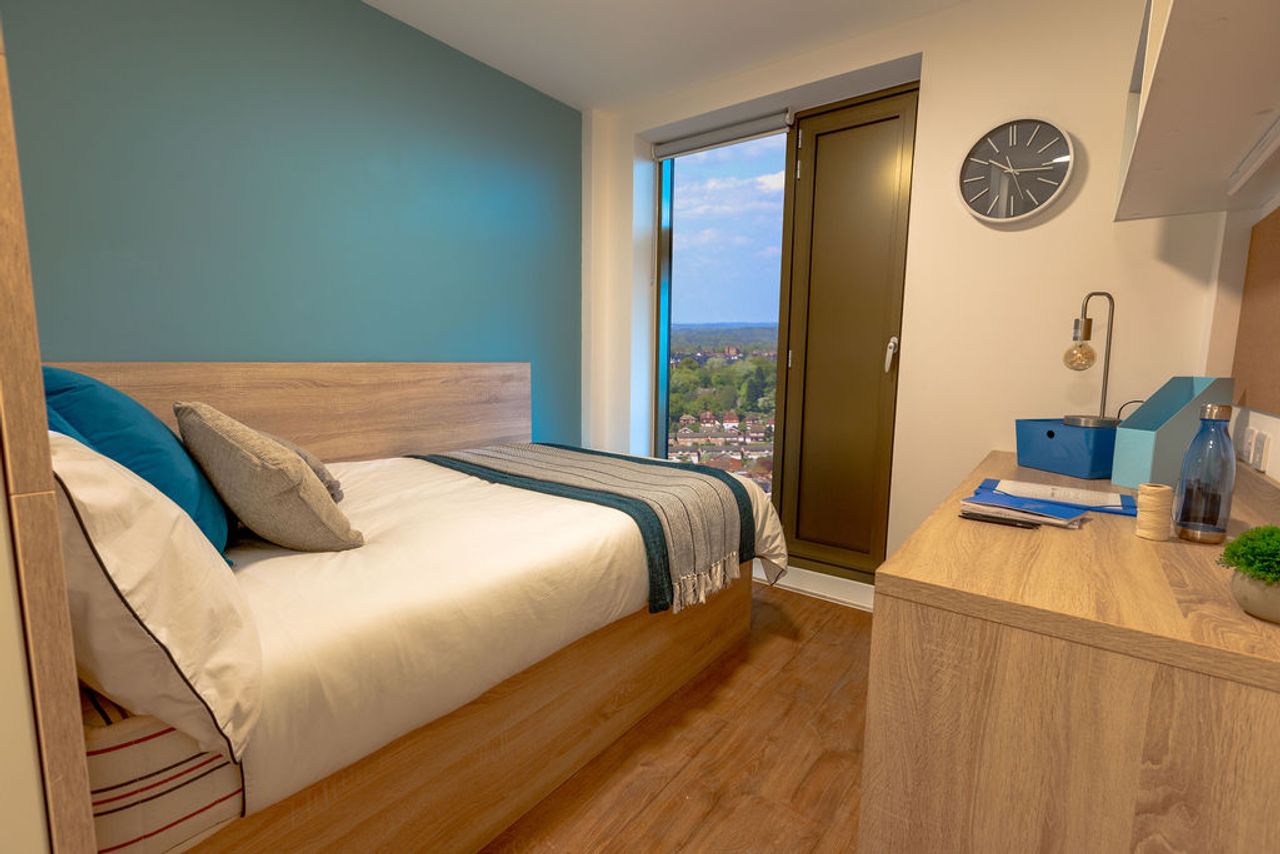 Further options worth checking out are The Bridge which is located in the city centre and offers double ensuite rooms but no option to self-cater (meaning no access to a kitchen) and Guilden Village which is similar to Scape and Weyside but located in Stoke Park about 20 mins by bus to the Stag Hill Campus.
My main tips for renting privately
1-Support
The university is always here to support you even if you decide not to live in halls anymore. You can always contact hive@surrey.ac.uk or USL (University of Surrey Lettings) usl@surrey.ac.uk for specific advice and contract checking. They have made this video titled Renting Made Simple which is worth watching before starting your search.
2-Guarantors
I believe the most important thing you need to know about renting privately as an international student is that you will be required to have a guarantor which is essentially someone that will be responsible for the rent in case you fail to pay. This person needs to be based in the UK and they can be a parent, guardian or a friend.
If you do not have a guarantor, as is my case, that doesn't mean you're not allowed to rent a place. However, it does mean that usually you will have to pay the whole rent in advance. Some places might only ask for 6 months, but overall this is something to keep in mind.
(IMPORTANT: As previously mentioned, private accommodation usually requires that you pay 12 months rent)
3-How to search
There are two main ways to search for private accommodation. The one I recommend most is to check websites like Zoopla, Right Move and On The Market which show all available places in Guildford. They allow you to filter the accommodation in terms of price, location, type (flat/house/studio), number of rooms and amenities (eg.gardens/parking).
I'm sure there are other websites as well that I haven't used. I suggest doing a google search for 'private accommodation in Guildford' or ' student accommodation in Guildford' and seeing what comes up.
Another way to find places is by narrowing it down to specific agencies. I do not particularly recommend this method when you are starting your search because you will only be shown a limited number of properties. For instance, sometimes in just one street there can be properties advertised by 5 different agencies.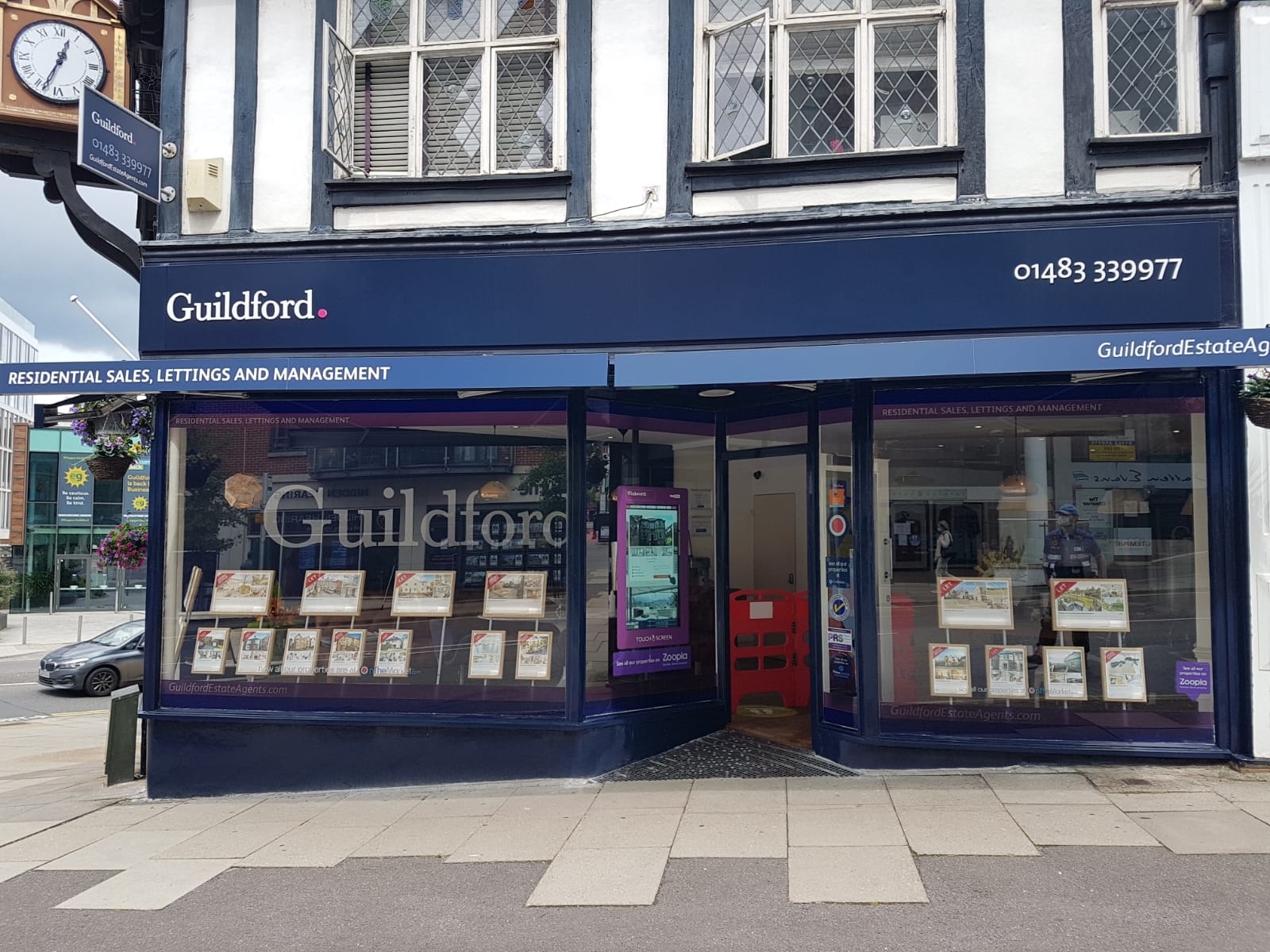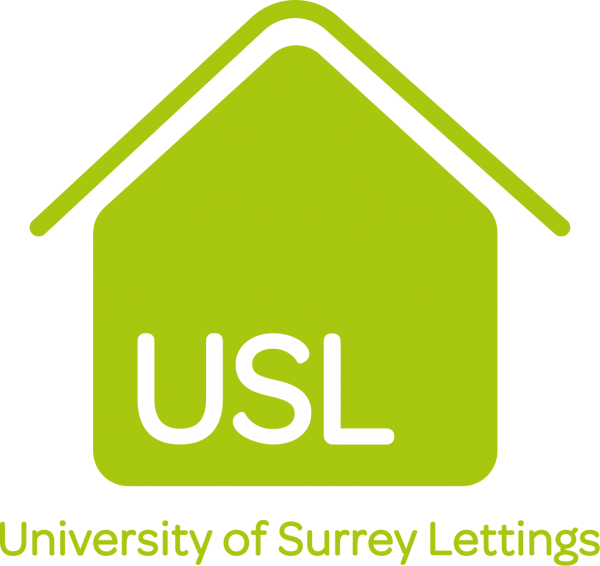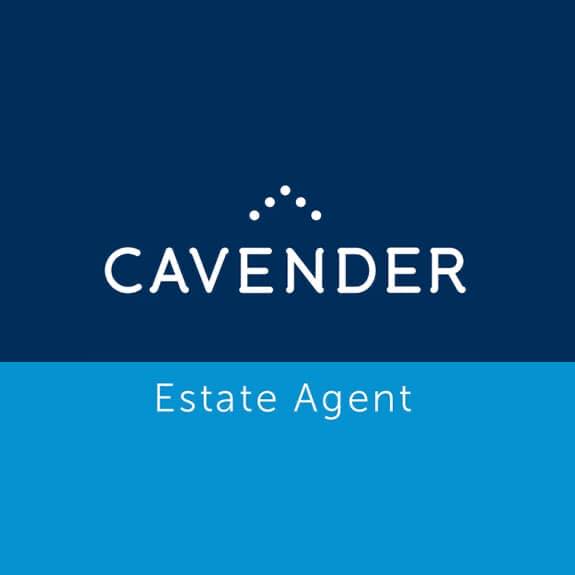 Alternatively, I understand the benefit of having help from someone at the agency who can show you places that fit your criteria and give advice. These are a few of the main agencies in Guildford: USL (University of Surrey Lettings), Guildford Estate Agents, Townends, Foxtons, Bourne, Martin &Co and Cavender.
Currently I am renting with Simply Let and they've been most helpful. I totally recommend you contact them at contact@simplylet.net when you're looking to rent. (They are also located quite close to the University and train station, so if you have any issues it's easy to reach them)
4-Pricing
Prices for private accommodation will depend on location, type of accommodation (studio, flat, room in shared house, etc) and other factors. My main tip is to come up with a budget of how much you would like to spend and then search for places that fit your budget.
One factor I believe is crucial to consider is location. Even though the further you are from the main Stag Hill campus and the city centre, the cheaper places are likely to be, you might end up needing to take two buses for example which can add up quite a lot to your monthly spending. That's similar with places where bills are not included which can appear cheaper but might end up being the same or pricier than accommodation that does include it.
Another thing to keep in mind when you're renting with multiple people is that if someone else fails to pay the rent it will likely be your responsibility and the other housemates' to cover it. This happens because companies/landlords charge the overall rent for the house (eg. around £2000 for a 4 bedroom house). This can be divided between the tenants, but I do not believe contracts allow for each tenant to be charged separately. Thus the rent must be paid in full every month regardless of who is paying.
For an idea of the price difference between the types of private accommodation aforementioned, having a bedroom in a shared house should be between £400-£700 per month depending on location. A studio should cost between £800-1500 per month depending on size and location. If you're staying at Scape or Weyside you will be paying roughly between £190-350 per week depending on the type of room (ensuite bedroom or studio). Guilden Village is slightly cheaper, with rent between £179-309 per week. Lastly, The Bridge is the cheapest with rent between £155-170 per week. However, since there is no kitchen access this means you'll have to counter in meal prices.
4-Location
This is certainly a crucial factor when choosing a place to live. As previously mentioned, the further you are from campus or town, the cheaper rent is likely to be. However, that's not a set rule and I know people who live quite far from campus and pay similar rent to mine.
Here is an overview of the main areas in Guildford: Guildford Park area, which includes my current accommodation, is closest to Stag Hill Campus. Park Barn is the area including Manor Park and it's closest to Tesco and Surrey Sports Park (gym). Stoughton is the area furthest from the centre, where Hazel Farm is located. Rent is usually cheaper in this area. Then there is the Town Centre area where rent tends to be highest .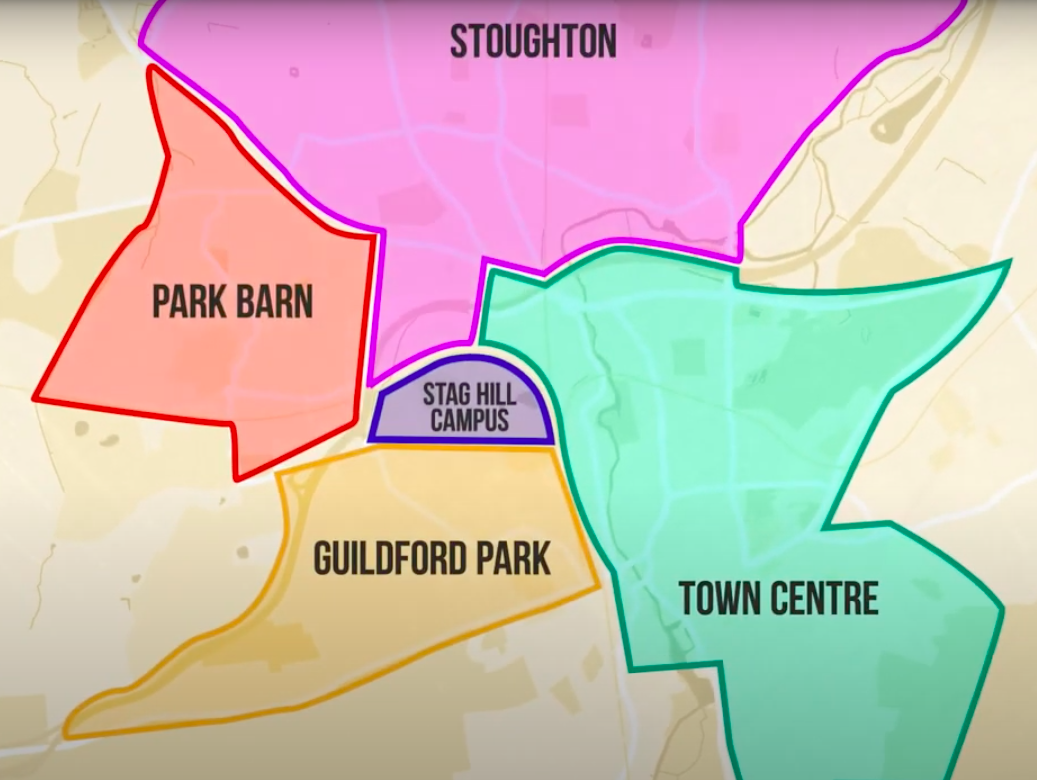 The area I recommend most is Guildford Park simply because it's convenient and rent isn't too expensive. The most suitable locations in this area are around The Chase and Guildford Park Avenue. Other good options closer to the town centre are Walnut Tree Close, Woodbridge Meadows and I have noticed there are quite a lot of flats along Portsmouth Road which is not too far from the University. However, I believe there is no public transport option from there so it should be at least a 20 mins walk.
Personally, I prefer to be within walking distance to the University and town so that I don't have to rely on public transport and if I need to go back home at some point in the day, for instance to make lunch, I don't waste much time travelling.
5- Bathrooms
A weird section to add to my tips, but as a Brazilian I think it's interesting to note that the UK system for having bathrooms in the house is different. Usually even if there are four bedrooms, it's likely there will only be one bathroom in the house.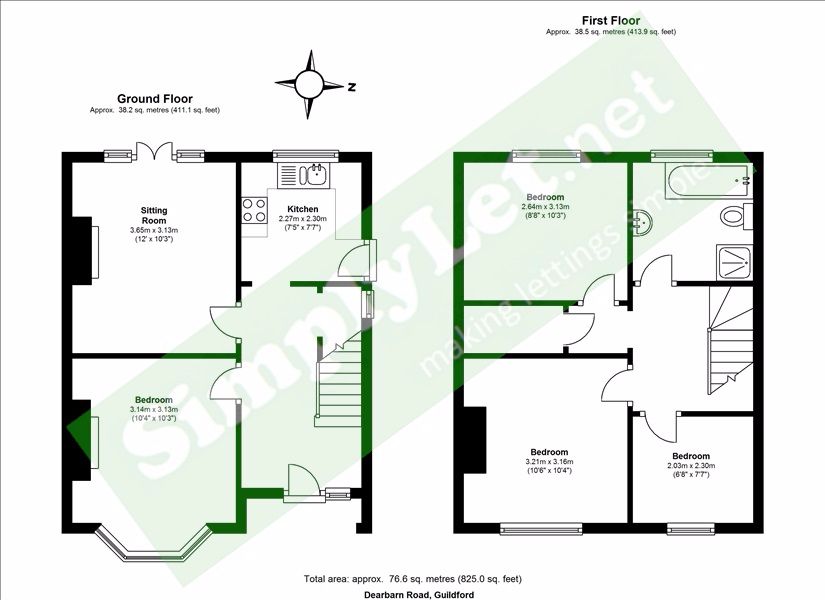 If you prioritise having your own bathroom or sharing with just one or two people, I recommend telling that to the person/agency helping you with the process. I also suggest either choosing places like Scape and Weyside which offer mostly ensuite bedrooms or looking for studios/2 bedroom flats. While these options will probably be costlier than a shared house, finding a place to live is all about priorities after all.
Conclusion
I believe these are the most important things to be aware of before you start the long process of finding a place to live. Something to add which I guess is quite obvious is that you should always try to visit the places you're interested in prior to signing a contract.
I emphasise this because often there will be virtual tours which give you insight on the structure of the place and can feel like enough, persuading you to sign a contract. However, they do not tell you whether windows/doors open and close, if the heating works or if there is mould anywhere.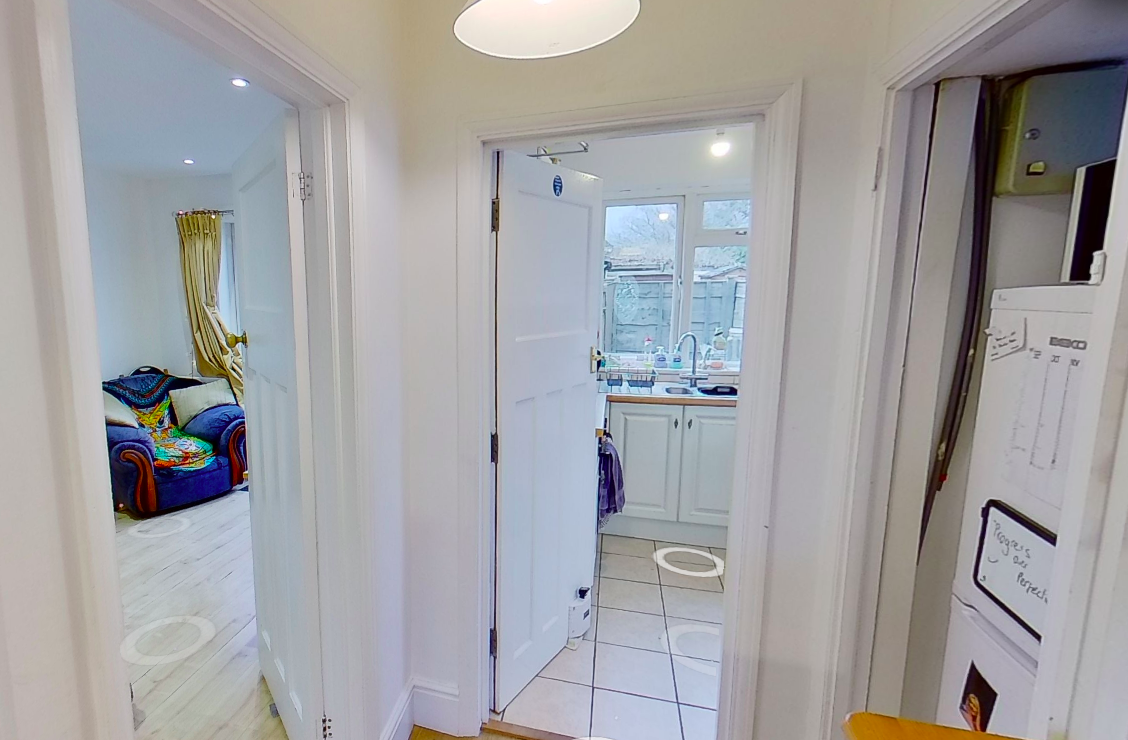 I hope this has been helpful and if you have other enquiries about accommodation type, do not hesitate to message the support services mentioned here.
Stay tuned for my next post when I will be talking about life in Surrey including events offered by the University, clubs and societies.