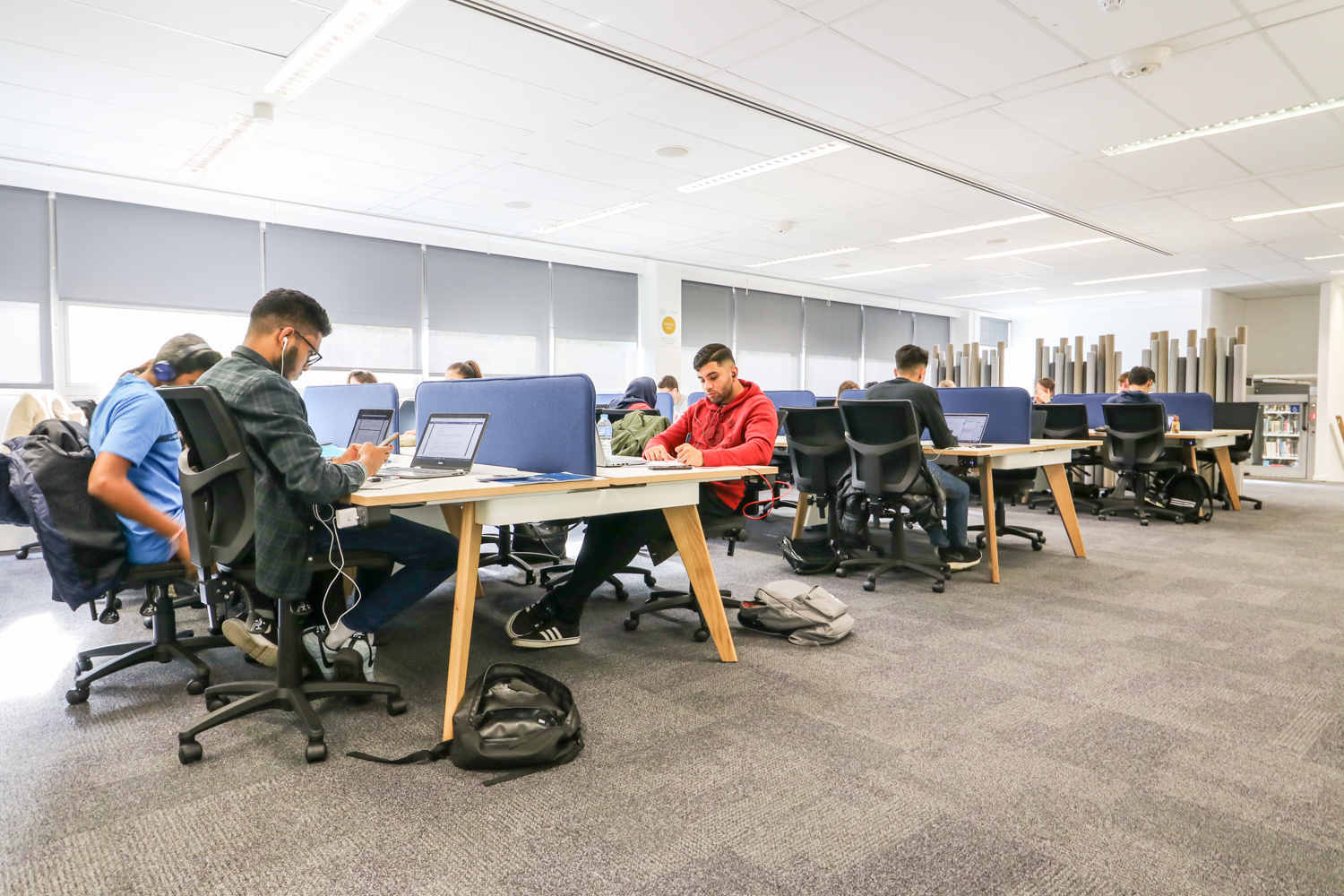 With exams fast approaching, we want to help you find the best possible place to study:
Library+ is returning to provide over 150 additional study spaces. It's just a short walk from the Library and you can find more details here.
If you're struggling to find the right study space then take advantage of our new Find-a-seat scheme. Head to Level 1 of the Library by the main desk and Library staff or student ambassadors will help find somewhere suitable across the Library and Library+ spaces.
Priority space for final year students – in response to your feedback we'll be providing priority silent study space for final years in the silent room on Level 5 of the Library.  If you're not sure where this is just speak to Library staff or a student ambassador.
#fairspaceforall – to use our space as efficiently as possible we need your help. We'll be encouraging you to take action and use space that has been 'reserved' unfairly. Look out for #fairspaceforall notices flagging up how long a space has been left empty and if it's been left for more than 40mins feel free to move items aside and use the space. Or if you see desks left abandoned for longer than 40 mins that we haven't flagged up just let us know by texting the noise alert number (07972218326) you'll find on stickers on Library desks or speak to a member of staff.
These schemes will be running throughout the January exam period and if you have any feedback or would like to suggest other ways we can help with making best use of study space then please let us know – library-feedback@surrey.ac.uk.