As the end of your final year is in sight, don't forget that the Library is here to support you with the space, support and materials you need to see you through your last few months here at Surrey!
Space
For the forthcoming January exam period (13 – 31 January), the Library will be offering priority seating to final year students in our lovely, bright, and recently refurbished silent study room up on Level 5. We will also be opening up rooms in AC03 as part of Library+, which offer a range of additional, library-managed quiet and group study spaces.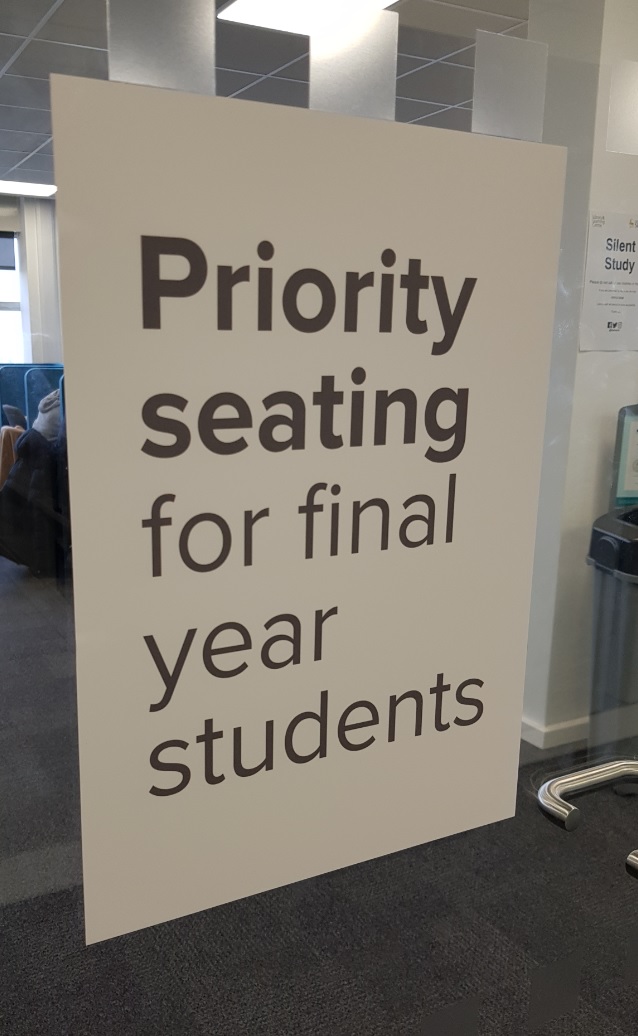 We know how stressful this time of year can be, so with that in mind we will also be running our 'Find-a-seat' service to ease the pressure and help you find a suitable space to study (don't forget – you can also take a look at the University's Study Space App to check out which areas are busier than others before you visit!)
Need a laptop but don't want to carry one round with you all day? No problem. Borrow one of our 144 laptops from the lockers on Level 1 – all you need is your campus card, and you can use these anywhere across our Library spaces for up to 4 hours at a time.
Support
If you need academic skills advice, don't forget to take a look at our online resources page – we have a wealth of material you can access both on and off campus, including our really popular YouTube videos. Want to speak to someone in person? Our Academic Skills and Development team are on hand Monday to Friday 12-2pm in the Learning Development Zone on Level 1 – no need to book, you can just turn up! Want to go into more depth? Book an appointment with one of the team at a time and date that suits you – they even offer virtual appointments via Zoom!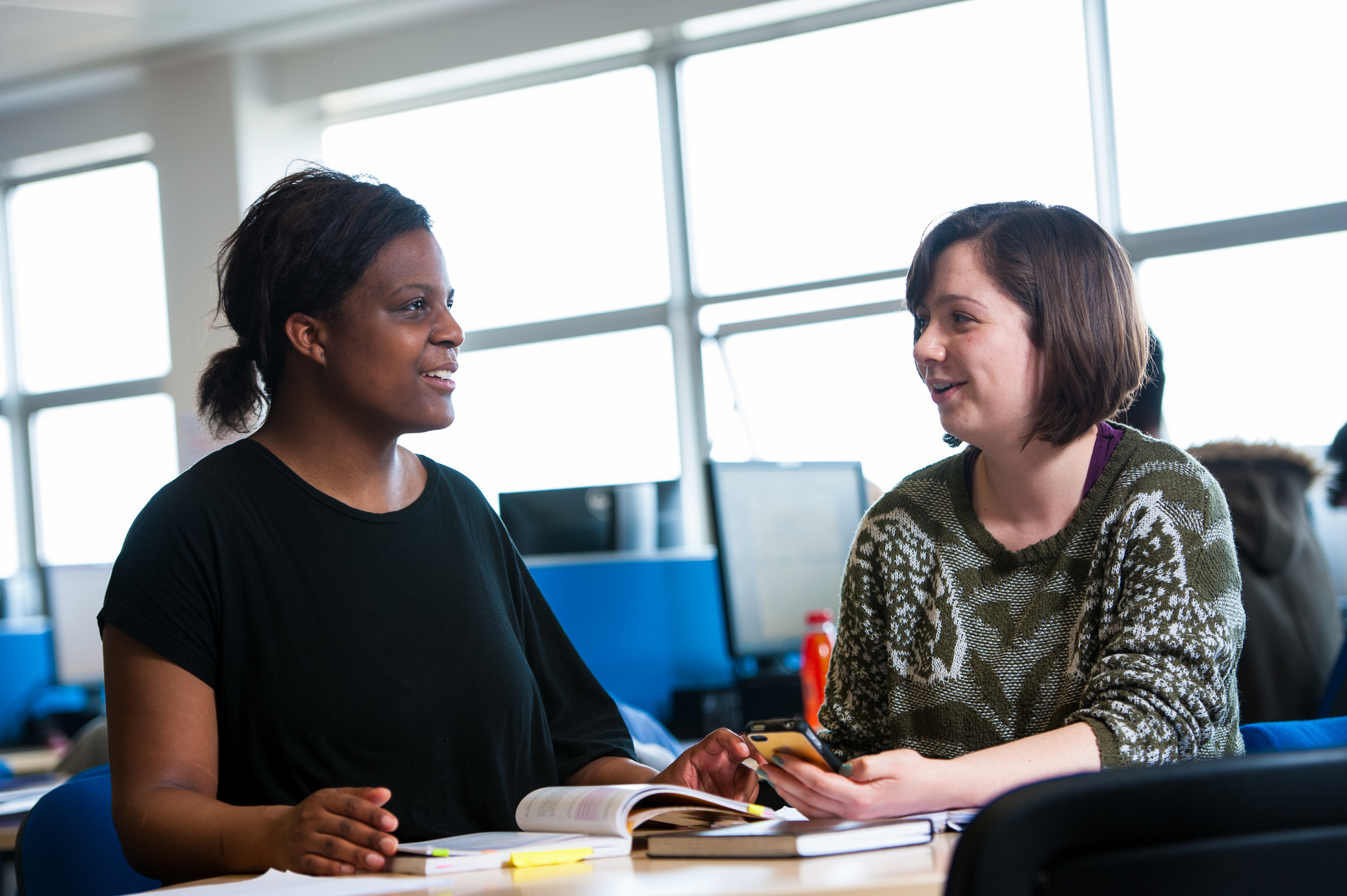 We have a whole host of workshops on offer in 2020 to help guide you through your research, assessments and dissertations, culminating in revision skills and exam performance workshops in May; if you haven't signed up already, you can book a place on these now by going to Surrey Self Service.
Materials
Remember that we have lots of e-books available to you which you can access through SurreySearch. For those essential texts that we don't have available online, we have our High Demand collection on Level 1 where you'll find physical copies of your 'essential' reading.
For those of you carrying out final year projects, remember that we can get hold of materials that we don't have on the shelves for you. Ask our staff about getting items from other libraries through our Inter-Library loan service. We can also set you up with a card to access other libraries too!
During January, we will also be hosting a new Student Curator collection focussing on materials to support your wellbeing – so keep an eye out for this, as it will be coming soon!
Lastly, we'd like to take this opportunity to wish you all the best with your studies over these final few months and good luck – don't forget, Library staff are always here to help, so don't be afraid to ask.