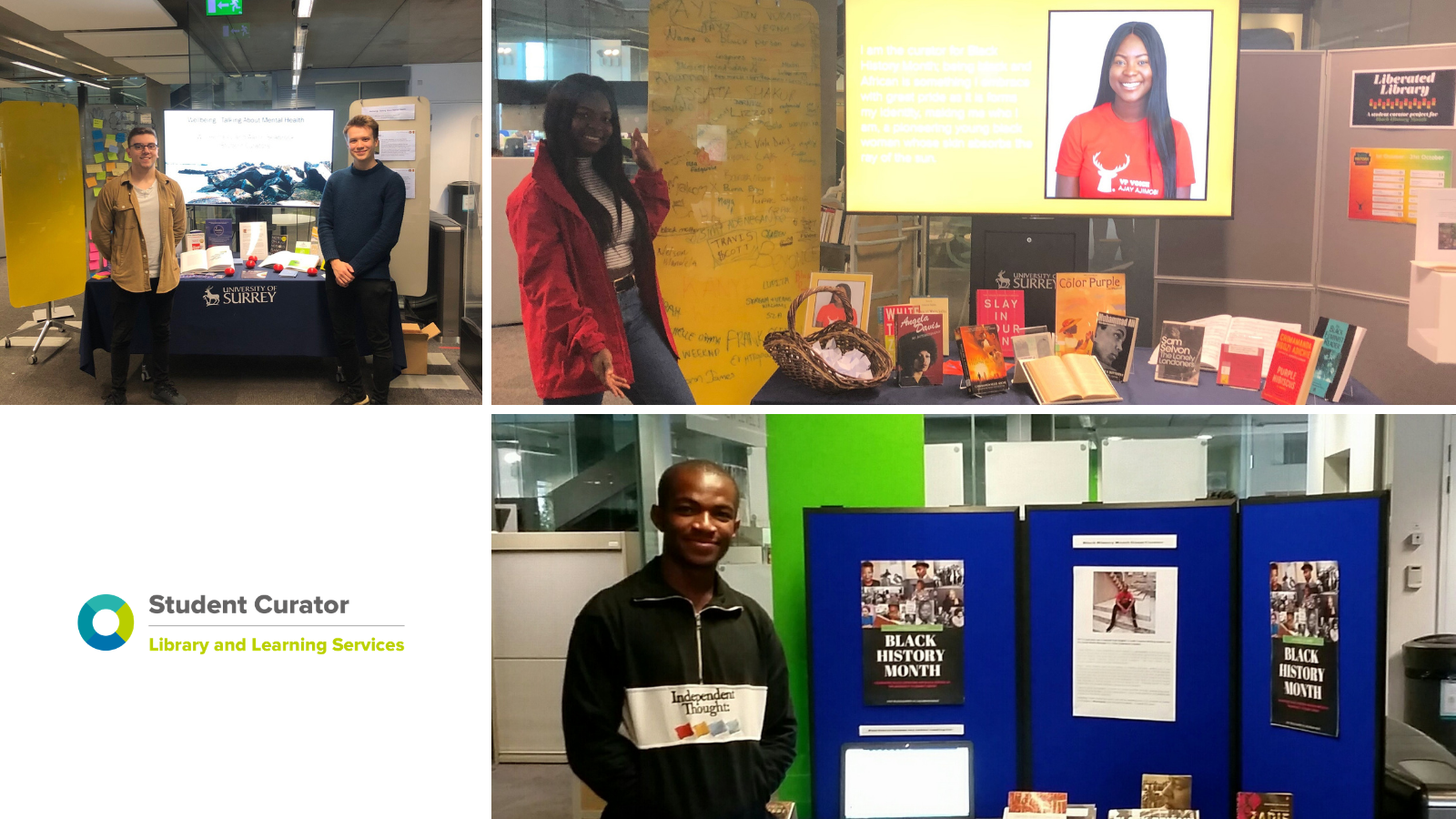 Launched in 2017, the Student Curator project has been providing the platform, visibility and support for students to explore, discover, share and add to our Library materials highlighting a range of issues, including Black History, Empowering Women, Disability and Mental Health to name a few.
This year, we want to take the Student Curator virtual, using our social media platforms to highlight materials and resources from the Library as well as add more materials to our collections. We're looking for an individual or a small group of students who can put together a Virtual Curation that will educate, inspire and highlight discoveries from the Library. With your creative skills, passion and curiosity, and the Library's online resources and collections to uncover on our four floors (and the Archives!) this will be a new way to share with the community. You will also get £100 to add new materials related to your topic to the Library, to enhance our collections.
We are looking to host three Virtual Student Curations this academic year around the following themes:
LGBTQ+ History and Culture
Life as I know it
Culture and Tradition
We're currently looking for proposals for our first Curation, LGBTQ+ History and Culture to run in February 2021 to coincide with LGBT History month. Proposals will be accepted until 13 December. A panel made up of Students' Union and Library staff will select the proposal that demonstrates creativity, depth and aims to promote understanding, inclusivity and celebrates the diversity of our community.
Fill in your proposal here; if you have any further questions, please feel free to contact Catherine Batson.