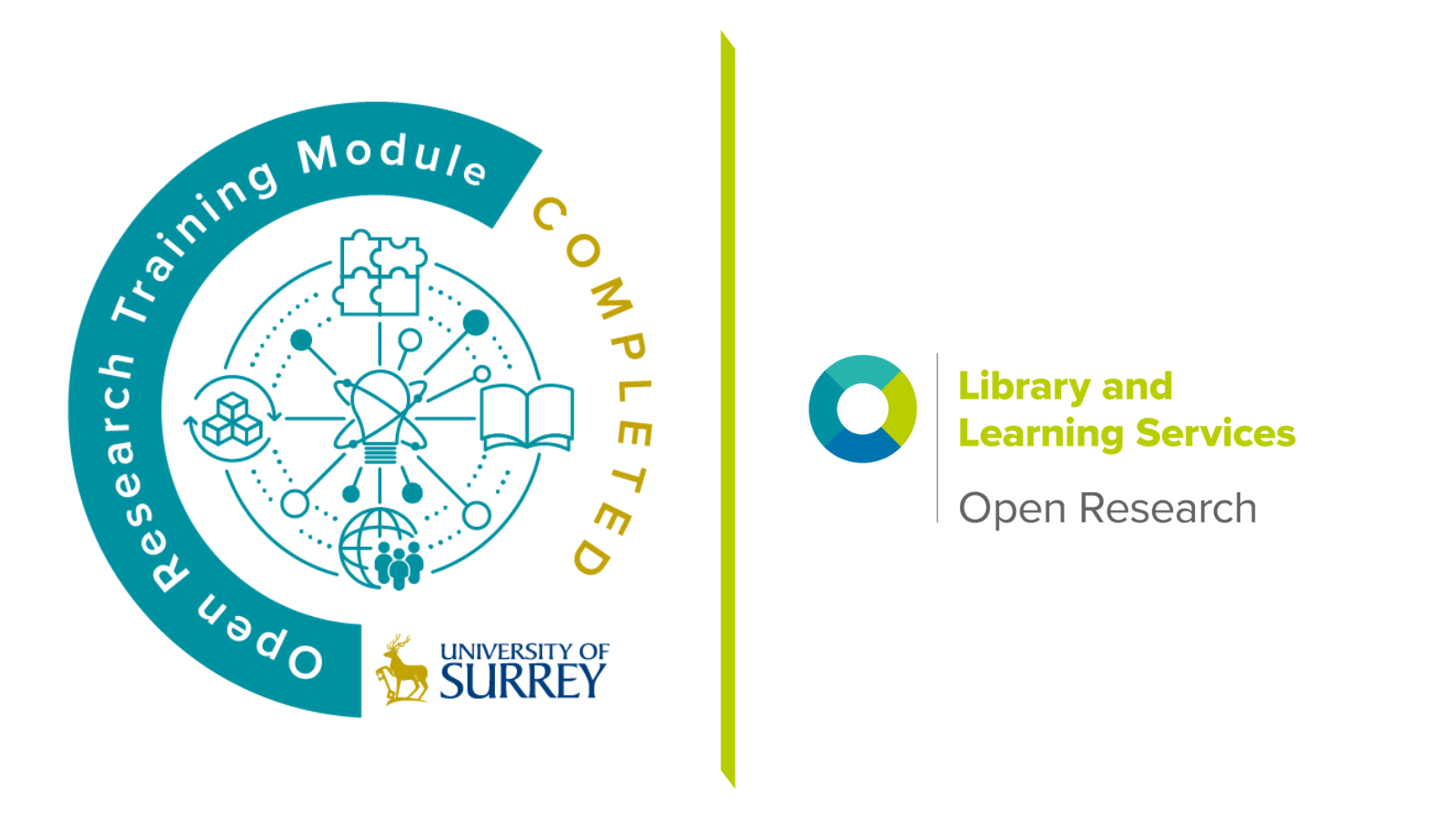 What is Open Research, and why does it matter?
How can you make sure that others – including potential collaborators and sponsors, policy makers and practitioners, and anyone else who would benefit from your research – can discover, access and build upon your work?  
A new online module about Open Research in practice is now available for postgraduate research students on SurreyLearn, and introduces many aspects of Open Research relevant to different disciplines. From open publications, theses and research data to transparent practices throughout the research process, and from advice for more discoverable research to introducing open education, the module highlights what the University and funders expect you to do, and helps you engage with further open practices relevant to your own field.
Created by Library and Learning Services, and endorsed by the University's Open Research Working Group (ORWG), the module works through an action list and a short assignment to help you plan your next steps in Open Research. On completion of the module, you will earn the Open Research badge:  a verifiable, portable and shareable digital micro-credential with embedded information about the training. You can add the badge to your CV, website, and social media (e.g. LinkedIn).
Whether you are new to Open Research, or already engage with open practices, the module encourages you to turn knowledge to practice and to share your own knowledge and experience with the researcher community.
In the first instance, the module is available to the postgraduate research community only, although we are looking forward to extending this further to staff from September.
For more information, please contact Dr Christine Daoutis: c.daoutis@surrey.ac.uk