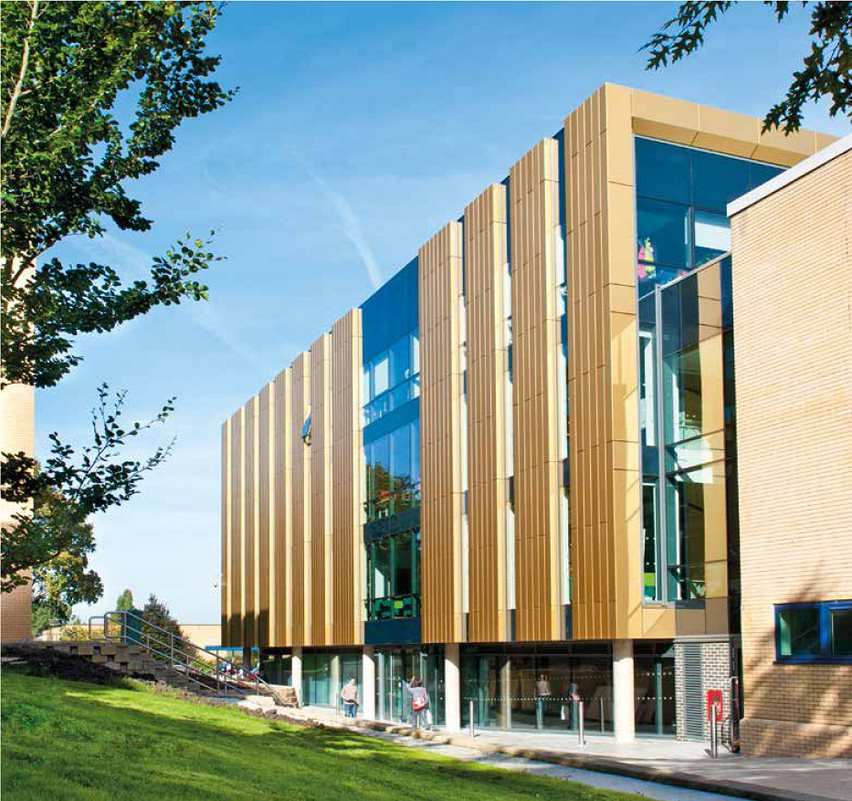 Welcome to all our new students!
The Library is really looking forward to welcoming you and hope that you will visit us soon.
From today the building is open 24/7 and Library staff are here to help you at the Library and Learning Hive on Level 1 from 8 am – 5 pm, Monday to Friday. You can enter the Library from the ground level up the stairs to Level 1, by Simply Fresh or at the Teaching Block end of the building at ground level (this entrance is only open Monday to Friday 9 am – 5 pm). If you have an enquiry you can email us, library@surrey.ac.uk or give us a call 01483 689235.
Library 'Know How Tours'
Have you booked on to a 'Library Know How Tour'? Our friendly Student Ambassadors will introduce you to our services, study space and resources. You can book through your 'Welcome Timetable', there are still some spaces later in the week.
Library Welcome Fair
If you can't fit in a tour why not drop by the Library 'Welcome Fair' and meet our lovely staff. The teams include Academic Skills and Development and Maths and Statistics Advice.
These teams offer appointments, drop-ins and workshops throughout the year for Undergraduate and Taught Postgraduate students. They also have online resources available via your SurreyLearn module:my Learning Development at Surrey.
Come and speak to the team at the Welcome Fair to learn more about the advice and guidance they can provide during your time at Surrey.
Our Faculty Librarians and Content Team ensure that physical and e-resources (including BibliU personal e-text books) are purchased to support all courses and research across Campus. The Faculty Librarians support Post Graduate Researchers and teaching and research staff.
Disability and Neurodiversity
Come and have a chat to the Team and find out how they can support your studies. Find out more about how they can help https://study.surrey.ac.uk/study-support/disability-and-neurodiversity
Follow our Blog for updates throughout the year @SurreyLib
#UniOfSurrey #SurreyUni #StudyAtSurrey #Library