Hi there, Abhirami here!
This was my first Christmas & New Year in England as I flew home for the holidays last year. Christmas has always been just another public holiday; it's when my family usually goes on holidays. So you can picture my confused face as my housemates asked if I had already sorted out their gifts last year. It's customary for everyone, even if not Catholic, to present gifts to their loved ones. Another very common thing to do is Secret Santa which is basically everyone picking a name from a bowl and presenting a gift to that person anonymously. I like the Secret Santa concept as I feel as students, most of the time we're worrying about running out of money for the week so this way, everyone in a flat for instance receives a gift!

I for one was so excited when I received my first advent calendar last year from Mulika, one of my housemates. Typically, it's a large rectangular card with "windows", of which there are usually 24; one for each day of December leading up to Christmas Eve. The best part of it all; each day a window is opened and there's a chocolate behind it, which I get to eat! Granted, it takes quite a bit of self-restraint not to eat all the chocolates at once especially during those late nights burning the midnight oil. Its fun counting down towards Christmas Day by getting to have a chocolate a day!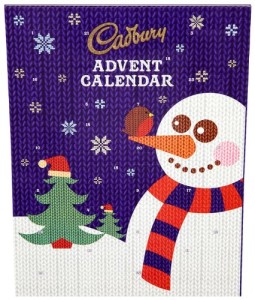 At the University, most societies have Christmas meals during the couple of weeks before the break. The squash club for instance, has an annual Christmas meal at Cinnamon Tree, a fine dining Indian restaurant in Guildford. Why Indian food is beyond me but I quite like the idea that everyone gets together for a nice meal to signal the end of first semester. The netball club on the other hand, have an Annual Netball Christmas tournament, where anyone can form a team of 7 and participate. The best part; it's mandatory for everyone to come dressed in Christmas related outfits! There were lots of giggles watching one of the Rugby players dressed in a white tutu making his way towards the nets.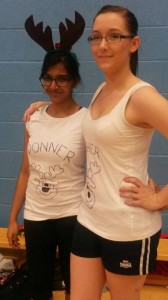 This year I was fortunate enough to catch the Christmas Lights switch on event in Guildford town centre. I was slightly taken aback by the sheer number of people who had turned up to witness the lights, which were followed by a spectacular firework display. People begin their Christmas shopping a month before Christmas and as the days dwindle by, the town centre gets increasingly packed with people taking advantage of the endless bargains and sales leading up to Christmas. Boxing Day in England, which falls on 26th December is supposed to have some of the best discounts!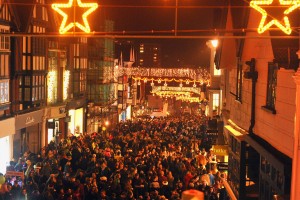 There are lots of special events held throughout December in line with the spirit of Christmas, many which are free so for a student, it's awesome! I excitedly visited Hyde Park with my family who arrived at the end of December. Hyde Park which is located in London, is transformed into a Winter Wonderland, a spectacular festive destination with something exciting for everyone from thrilling rides, a trip to Santa Land or just browsing the Christmas markets.
The one thing I am still quite on the fence about is snow. Typically, when I imagined Christmas, there would be snow. However, having not gotten used to the cold weather and living in private accommodation where heating isn't free, I am not as thrilled to witness snow for the first time as I was back in Malaysia. Thankfully the weather gods decided not to gift me with a white Christmas this year!
Til next time, Selamat tinggal