Hello everybody! 🙂 So its Wednesday again, which means BLOGGING time! Me and Darshyini have been calling Malaysian students since last week to ask if you all have any queries regarding the University or student life, and for those who haven't receive our calls we will be calling on tomorrow and Friday also! So please pick up your calls if you see a UK number calling 😛
Just a reminder that there will be a Applicant Reception in Malaysia, which will be on 16/04/2016 (Saturday), from 2.30pm-5.00pm at DoubleTree by Hilton KL. It is a great opportunity to get to meet representatives from the University and also previous Surrey graduates where you can ask questions regarding the University or just chat with them to have further insight of student life here. So I really do encourage all applicants to try and make it for the event and RSVP before this friday (18/03/2016) if possible so that we can prepare refreshments for you all!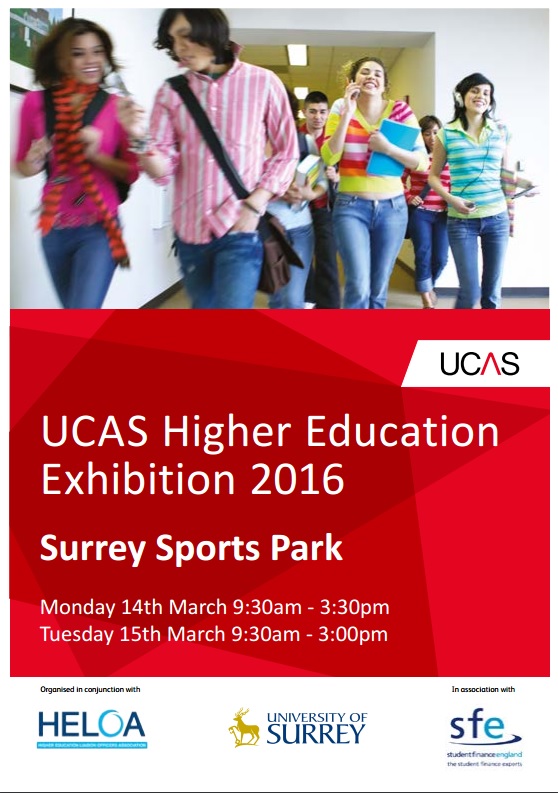 Back to the main topic for today, I've been working in the Surrey's UCAS convention which is held last two days (14-15/03/2016)  at the Surrey Sports Park. There are a total of 153 higher education institutions that took part in the convention, and also more than thousands of students attending the event! I would say that attending a UCAS convention is a MUST if you have the chance as you get the opportunity to speak to representatives from different universities, ask more information about the courses, student life, accommodation and etc to get a clearer picture on which university will be the most ideal one for yourself. The convention even offered talks such as applying to university, student life, student finance and also applying to Oxford and Cambridge which is really helpful for students to prepare themselves before officially entering universities.
I've read a post by Abhi (the other ambassador which is currently on placement) about her experience in working in the UCAS convention last year and it sounds really interesting and fun and thus I decided to join in and become an event helper this time. Darshyni also joined on the second day and I guess I could say that we really had fun! Not only we get to meet so many students from schools and colleges around UK and speak to them about university life, we also get to talk to exhibitors and learn more about other universities too! Although its a really busy and tiring 2 days event, I really had a time of my life meeting so many UK students in a day and just chatting with them, helping the exhibitors in setting up and cleaning up, getting to know more student ambassadors from different countries and etc, I guess its just something I like to do – meeting new people and making new friends! 🙂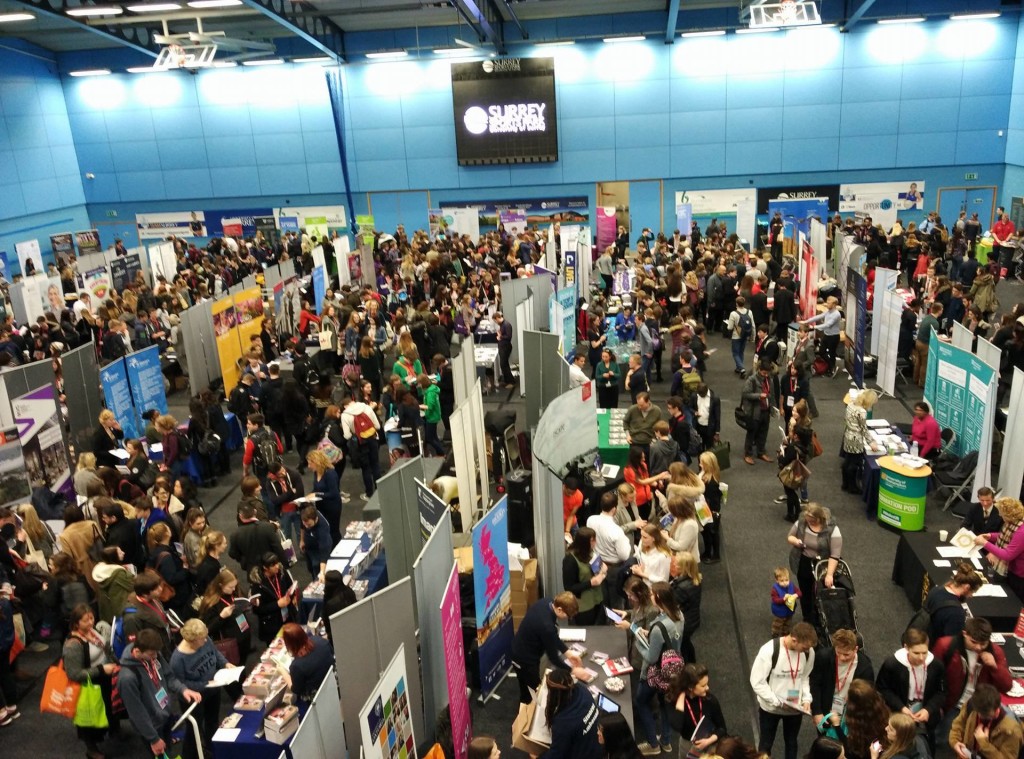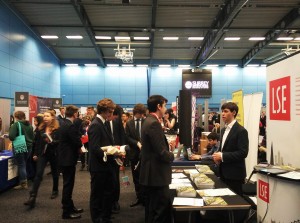 I guess that's all for my post today. I won't be around the next 3 weeks as I'll be travelling around the UK and Europe for the Easter break as my bestie is coming from Malaysia! I'm really excited to meet her soon and also our trip together, and I'll try to update the blog if I have the chance and share my stories with all of you! See you all again soon!
Love,
Adeline 🙂