Heyya! How's everyone doing? I just came back from Central London doing my shopping and walk around in town admiring the beautiful Christmas lights! Christmas is just around the corner and everywhere is so beautifully decorated full of season greetings feels. 🙂
Back home in Malaysia, all shopping malls especially One Utama, Sunway Pyramid, Pavillion and etc are usually well decorated with Christmas decos and the whole mall will be playing Christmas songs everyday during the season to build up the Christmas feel. 🙂 Here in London, Oxford Street is world famous for its beautiful Christmas lights during the season and I've seen the pretty images on the internet before I came to UK so I was really happy to see it in person this time! Let the pictures do the talking! 🙂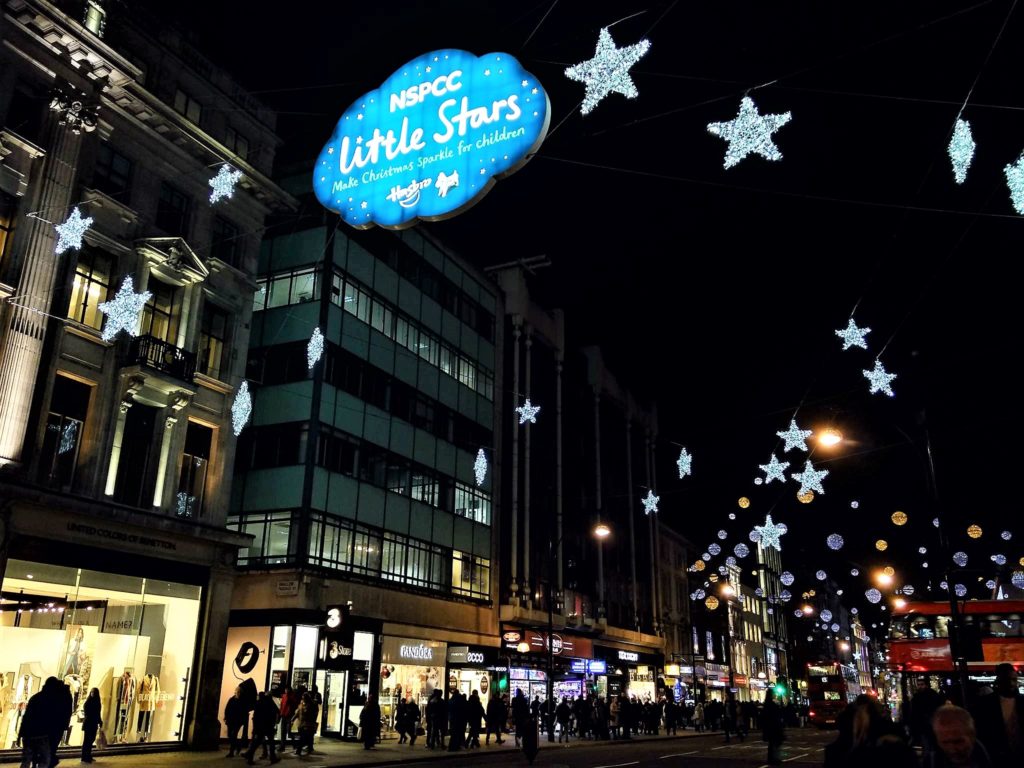 Aint these pretty? Well there's actually more to see especially those big departmental stores across the street such as Selfridges, Debenhams, House of Frazer and John Lewis are all decorated with private lightings as well but I haven't got to see them as I was kind of rushing for shopping today. 😛 But no worries since there's almost a month to go before the actual Christmas day, I'll definitely find time to go again and I promise to share more pictures with you guys, so remember to stay tuned! 😀
And oh back to the main topic today- BLACK FRIDAY SALES! So apparently, there's this special sale season here in UK which is abit different from the sale season we have back home. Here, the main sale season is the Black Friday weekend, which usually extends till the following Monday which is named as Cyber Monday and also Boxing Day sale, which is the day after Christmas.
In fact, Black Friday sales are usually more busy as it was just the perfect time for people to do Christmas shopping to prepare for the festive! As I was busy studying last year (trying to be a good girl 😛 ), I didn't bother to check out what is all this Black Friday thing is about and then regretted after that when I know that this is one of the biggest sale event in UK. So this year, I make sure I marked down the dates a few months ago to not missed out again. 😛
Okay, so what is this Black Friday thing all about? Why is the whole UK crazy about this day? So apparently, Black Friday originates from US, whereby it's the day following Thanksgiving Day which is celebrated in US. Since 1952, Black Friday has been regarded as the beginning of the Christmas shopping season in US whereby major shops and retailers will open their stores earlier on the day and offer promotions and discounts. Some shops opened since 6am in the morning on the day and close at about 9pm at night which is really rare in the UK as most of the shops here closed at around 6pm everyday normally. Shops will offer massive bargains and discounts for the weekend, for example John Lewis, which offers an iPad Mini 2 for only £189 and MacBook for £849! Currys PC World also offers £100 off for all of its TV £1000 and over and thus reportedly sold 23 large screen TVs online every minute! Fashion retailers such as H&M and Clarks Shoes also offers 20% storewide discount on their products and thus you can see why everyone is crazy over the event!  Besides, not only fashion retailers and the IT stores offer discount, many grocery retailers such as Tesco, Morrisons and Sainsbury also offers special discounts in occasion with Black Friday. The travel industry is also actively involved in the Black Friday sales such as offering amazing travel package deals with special discounts and also airlines offering discounts on air tickets such as Ryanair offering 20% discount on flights, British Airway offering half price business class flights from UK and etc. Imagine how much money you can save if you make use of the event wisely. But of course, do remember to make a list and plan carefully before making buying decision and set a budget to prevent unnecessary spending. 😛
As for myself, I have been eyeing on a pair of shoes from Clarks for a few months already but haven't bought it as it was quite expensive (when you convert it to RM 😛 ). And thus I decided to wait patiently for Black Friday to see if I'm lucky enough to buy the shoes if it's on offer. And to my delight Clarks did offer a storewide discount and thus I could finally bring the new baby home! 🙂 In addition, I will be going to Norway to visit my friend in January and thus I need to start buying winter clothes and suitable snow boots as it will be extremely cold in Norway. 🙁 However, I didn't want to spend too much on the winter clothings as I won't be able to use them when I go back to Malaysia later on. Thanks to Black Friday I managed to buy some base layer clothes and also the snow boots in low price and I'm really happy with that 😛 Overall I would say that this Black Friday weekend shopping experience is good for me and I get to save money although there's loads of shoppers out there and there will be long queues of everywhere and you'll need to be patient if you need any service from shop assistants or when you are about to checkout. I have heard that some stores in the US are in a mess and chaos as consumers enters the shops and start to grab things crazily such as a recent news that a NIKE factory near Seattle was trashed by consumers after Black Friday event which was really crazy! Thank God I haven't seen that and everything is still quite in order here in UK. 😛 Please remember to take care and be patience when you shop as shopping should be an enjoyable experience! 😛
So in conclusion, Black Friday is quite a good experience for me and if any of you that is already studying here or planning to come here for studies should really check out on Black Friday deals especially we're still on student budget. 😛 And oh, don't worry since there's still abit of time to do your shopping today on Cyber Monday as the Black Friday weekend ends. Plan wisely before buying and don't miss out on the deals! 🙂
Okay I'll stop here today and not disturb you guys with your last minute shopping! 😛 Good luck, take care and see you guys next week!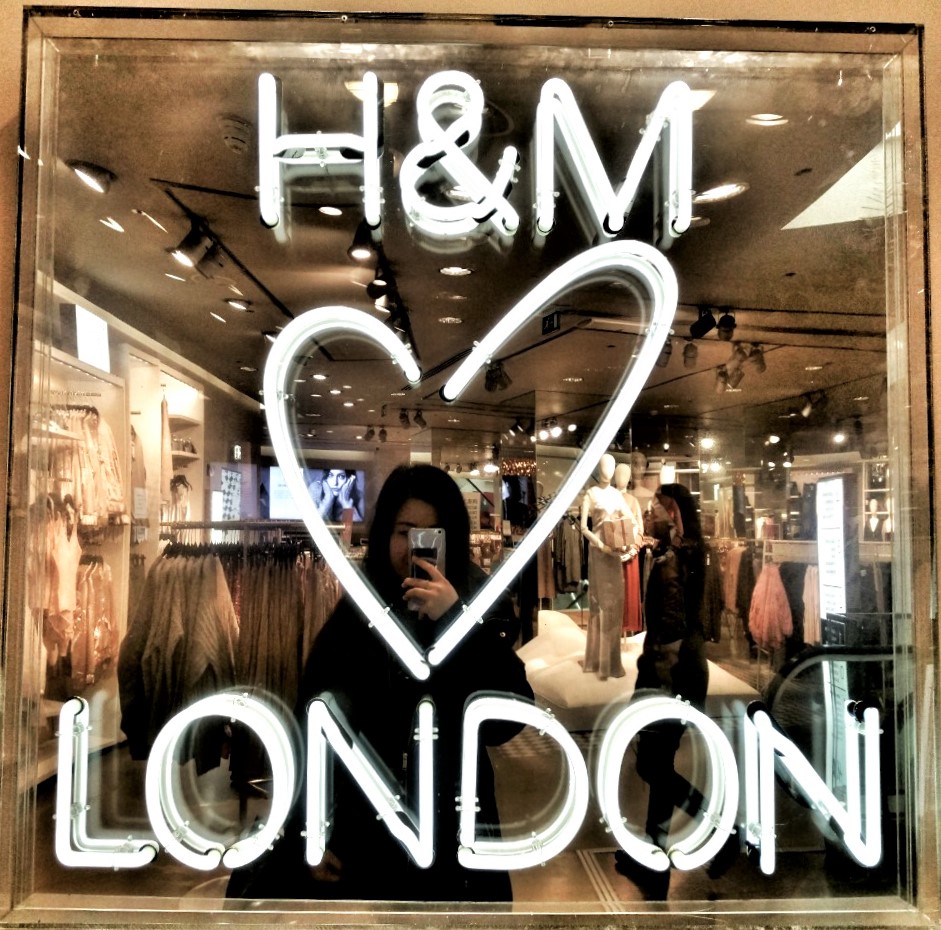 Love xx
Adeline