Hey everyone!
Firstly, sorry for being M.I.A for the past few weeks. I've been super wrapped up with university work but am making progress. The month of November is usually when there are lots of class tests and coursework submissions. I only have one coursework deadline left now before its Christmas break!
This is the first time I'll be back home for Christmas in three years and am counting down the days! In the meantime, I'm getting my fill of Christmas events and food now itself 😛
Even though the university is officially shut over Christmas period for study break (first semester examinations are in mid-Jan), meaning there aren't any lectures, it doesn't stop students from getting into the Christmas spirit as early as late November! There are lots of events held until the last day of term which is the 16th December.
Lots of societies organize Christmas meals during last 2 weeks before the break. Even the Malaysian society is having a Christmas meal on the 14th which is definitely going to be a wonderful night. This would either be in one of the on-campus eateries or in Guildford town. Lots of restaurants have special menus during this time. A definite must try in England during Christmas is mulled wine; It's basically wine with mulled spices and drank when warm and super delicious! I'm actually planning to bring a couple of bottles back home for my parents to enjoy :p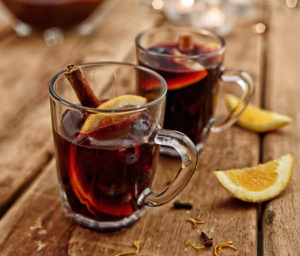 Besides that, preparing a Christmas meal with housemates/friends is also a lovely experience. I usually do a pot-luck with my housemates; everyone brings something to the table so it's kind of like an international Christmas! There's a Best Decorated Christmas Kitchen Competition on campus where the first prize is a Christmas Dinner for the whole flat to cook together. Below are just some of the pictures submitted by Surrey students which are very impressive. It just shows how everyone gets into the Christmas spirit.
The university does understand that many students, especially Internationals tend to stay on campus over the Christmas period and hence organize events as well. The International Student Support team will be holding an End of Year Lunch at the end of December with lovely food, festive music and Christmassy activities. I attended the event two years ago and brought along my family who were visiting me over Christmas. It was really nice to take my family around the campus and enjoy a traditional Christmas meal.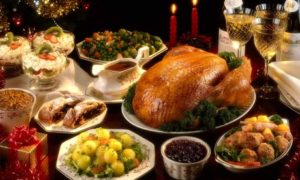 Even Guildford town gets into the Christmas spirit with events such as Christmas Carols at Guildford Cathedral (fun fact: graduation is held here and is a super classy occasion) as well as Christmas at the Guildford castle where the event combines craft and food stalls with festive fun. What's even better is that both events are free!
For those staying on campus as well, it's a good time to earn some extra cash. Lots of shops in Guildford town tend to have vacancies over the Christmas and New Year period + its good pay. Besides being able to earn some pocket money, it's important to get out of the room because Christmas time can get lonely with the university being pretty quiet. Definitely make sure to meet up with friends over this time.
That's all for now
Till next time; selamat tinggal x