Apa khabar? 🙂
I'm thrilled that it's finally Friday as it's been a looongg week: what with second semester now in full swing and the fact that this is my final semester before being released into the real world. My friend posted a picture (below) which sums up my feelings exactly.  I'm also super excited because I'll be going to Playzone Portsmouth tonight! It's the biggest, brightest indoor adventure play area and Friday nights are adult only entry. The university is organising this trip which includes return coach to Portsmouth + entry tickets: all for just £18! Definitely going to be a great night ahead 😀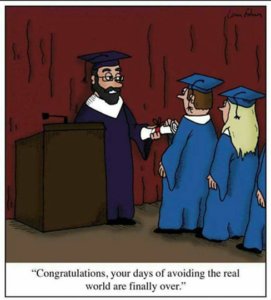 Back to today's post for now though! Today's post is about my trip to Prague, Czech Republic during the Reading week just gone. As mentioned in a previous post about tips for planning a student break, I booked the flights and accommodation about 3 weeks before the trip which amounted to £50 for return flights with SmartWings (Czech airline) and £35 per person for 4 nights with AirBnb accommodation. Something I probably should have done when booking the trip was to check the weather forecast. Imagine my surprise when the weekend before the flight (we flew out on Monday), I find out that its -6 degrees Celcius and snowing!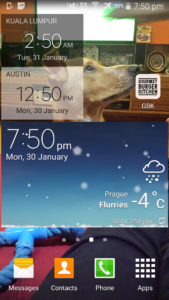 This revelation didn't dampen my holiday mood though especially as the flights included 15kgs of free luggage.  I packed my warmest, fluffiest clothing and we set off on Monday afternoon from Gatwick airport. Another great thing about Surrey University is it's great location: it took us only 40 minutes on a direct train from Guildford station to the entrance of Gatwick airport for a price of £7.90 return. The flight itself took roughly an hour and a half and before we knew it, we had landed in Prague 🙂
One thing I've noticed from the many European countries I have travelled to is that public transportation is cheap, reliable and very easy to understand. It took us no time to get a city and transportation map (for free I might add :p) and make our way to the AirBnB we had rented for the following 4 nights. Our host, Aron was very friendly and presented us with Czech beers as welcoming drinks. The stay also included free breakfast which was appreciated. Once settled, it was dinner time and with some suggestion from our host, we set off to a local Czech restaurant. As I am always very keen to enjoy the country's local cuisine, I had pork stuffed with blue cheese in a traditional sauce and a Czech beer. It was delicious and the beer cost less than a pound after converting from Czech Koruna was an added bonus!
Our first full day was spent visiting the Old Town, Prague Zoo and the Lego Museum.  We purchased a PragueCard each, which basically includes free and reduced entry to lots of attractions as well as free transportation for the duration of the card. This included free entry to the Old Town Hall Tower which included spectacular views 😀 As previously mentioned, it was snowing during most of our time in Prague. It gave the city a very magical Harry Potter Hogswarts-like feel. Everything was covered in snow and just so very pretty!
We also waited with cameras at the ready in front of the Old Town Hall to enjoy The Prague Astronomical Clock, which at exactly on the hour every hour, mesmerizes with its procession of Apostles, moving statues and visualization of time like no other instrument in the world! After a hearty lunch of pork dumplings, we set off to Prague Zoo. This too was included in the PragueCard which meant free entry :p It was a bit disappointing as the cold weather had many of the animals hidden in the warmth, away from general viewing. Nevertheless, we did enjoy being outdoors as the zoo is enormous. As there weren't many people around, we even had a spirited snowball fight!
As it's currently the winter months, many attractions shut by 4-5pm. We decided to make the most of our day and headed to the Lego Museum which is supposedly the largest of its kind in Europe. It was quite fun actually. I especially enjoyed seeing all the different figurines from many famous movies such as Harry Potter, Pirates of the Carribean and Stars Wars, just to name a few. The Lego figurines looked so much like the movie characters. We ended our first full day with a lovely meal where I had Czech onion soup and pork knuckles together with yet another pint of beer :p
On our second day, we visited Petrin Hill, used the free 2 hour bus tour which was included in our PragueCard as well as visited the local library. Petrin is a hill in the centre of Prague. We took our time walking up the hill, enjoying the views along the way. Once there, we went up the Petrin Tower as well as the Mirror Maze. Times like this is when the child inside me really comes out J After, we decided to take the Funicular, a is cable railway which moves up and down a steep slope, back down. Feeling a bit tired, we decided to use the free 2 hour bus tour after lunch. To our surprise, part of the tour included being dropped off by the Strahov Monastery where we were lucky enough to watch the changing of the guards. The tour was also a great way to see all the different tourist spots Prague has to offer in case we had missed any. After the tour, we popped into a local café (mostly for some warmth). I had a hot chocolate and it definitely was one of the best I've ever had, not surprising as the café was named Cocoa. We then ventured towards the Municipal library and enjoyed the relaxed atmosphere before going in search of dinner. We went across the famous Charles Bridge. The walk along the bridge was breath-taking as we were able to enjoy the view of Prague at night.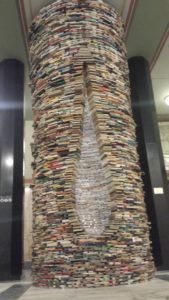 (artwork made out of books)
On our last full day, we went to Prague castle and the Narodni Museum. Prague castle is a definite must-go! You can easily spend 3-4 hours there admiring the beautiful surroundings. We attended a mid-day Classical concert held within the castle which was so exciting! We then ventured into the castle's surroundings, visiting the famous St. Vitus Cathedral, St. George's Basicila, Golden Lane as well as the Old Royal Palace. By far, the most amazing views of the city were from Prague Castle. We then popped into a local pub to enjoy (more!) Czech beer as well as a Chimney cake, known as Kurtoskalacs. I must admit that I was slightly obsessed with the Chimney cake and may have had 1-2 a day: that's just how delicious they were!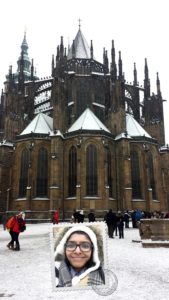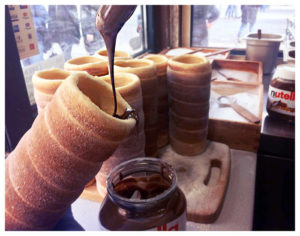 We then visited the Narodni Museum, where we enjoyed exhibitions such as Retro, which was all about life before the 2000s in terms of clothing and technology to name a few. There was even an interactive section whereby we could use typewriters which was super cool! As it was our last evening in the city, we decided to spend the evening just walking around the many beautiful streets and really just taking in the local vibes.
We flew back the next day and arrived at Gatwick Airport around 3pm. I absolutely loved my time in Prague and didn't even mind that it was below freezing temperatures. I definitely would want to go back during Spring/Summer time as I'm sure the sights of the city would have a very different yet equally beautiful views 🙂
That's all for now!
Till next time: Selamat tinggal x