Hey guys!
I know I know, I'm sorry. I've been inconsistent with the blogging lately but I promise I'm trying to get it together again!
The thing is, I went back to Malaysia for 2 weeks and although I had such an amazing time back home, it honestly kinda feels good to be be back. I guess Guildford's become home for me too…
Anyways, this week is the week that I've finally felt broke. Like, literally 15 pounds je tinggal (and sebab baru je makan Thai food for dinner so actually legit tinggal 4 pound je). Duit MARA tak masuk until the start of March so I'm gonna have to stretch it for another two weeks!
Why am I telling you this? Well, if you follow me on any social media platform you would know that I'm the type of person who doesn't know how to sit still. I could go mad if I just stayed in my room for more than a day. So I had to get creative with this weeks adventure.
Fortunately, a friend of mine suggested going to Stoke Park. It wasn't far by foot (around 20 minutes kalau jalan matsalleh, probably 45 minutes kalau jalan Malaysia haha) but it was such a great change in scenery.
The field there was massive that I just had to run around and do a cartwheel! We went around Maghrib time and it was beautiful, LOOK!
Oh and the flowers are starting to bloom too!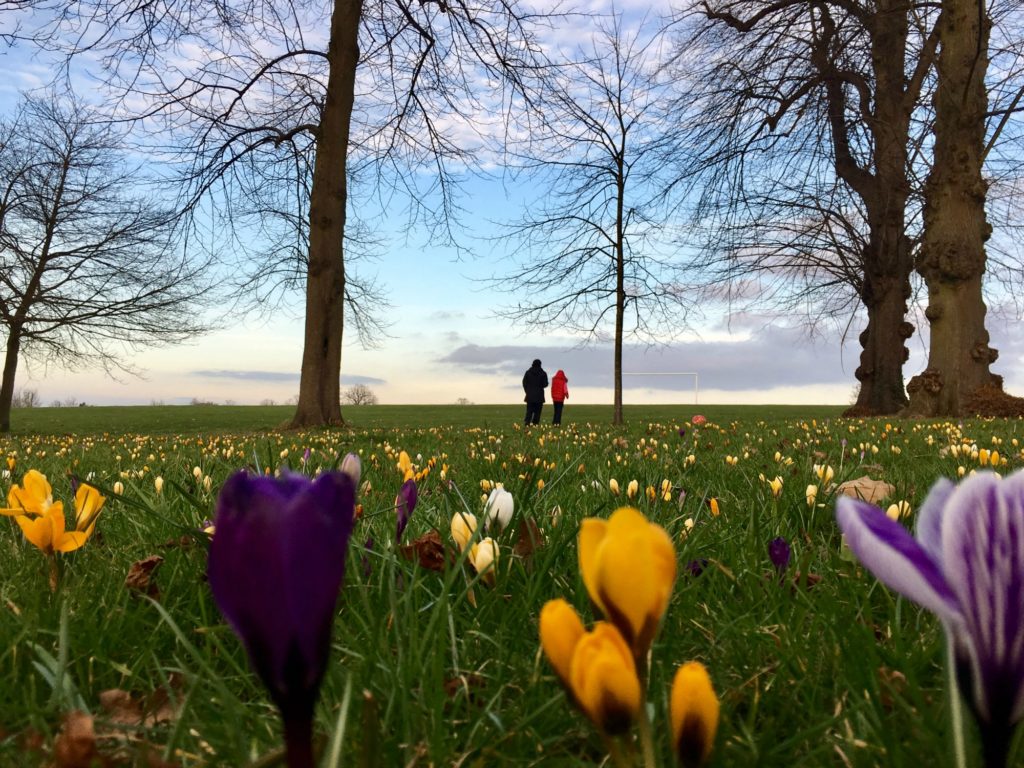 I'd definitely suggest this place if you want to feel like you're somewhere totally different outside of Guildford without actually having to travel so far away.
Talk to you guys next week!
Much love,
Iman