---
Hi there!
It's been a while I know, my apologies! I've had the most amazing past few weeks with graduation, the ball and travelling the UK with my parents whom were down for the event
Today's post shall be allll about graduation week! I shall do a throwback post the next time regarding the BBQ and working at Surrey University's Open Day. But for now, woohoo! I still can not believe that I'm no longer a student, but a full-fledged Economics graduate, with a First Class Honours I may add :p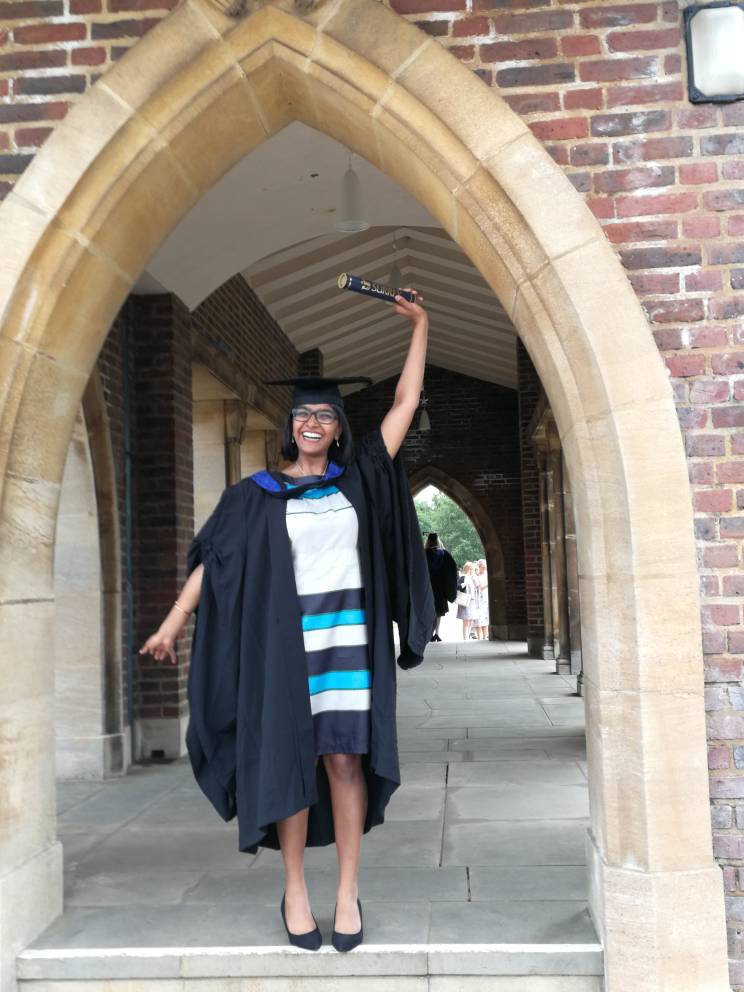 The run up to graduation week was results day which was definitely the most nerve wrecking moment of my life. The funniest part was that results were released a day earlier than expected which in a way, helped with the nerves. We didn't have time to panic and everyone was suddenly ringing each other up to ask if we'd managed to log in to view our final grades
The best part of it all was that all my friends have also done extremely well and everyone's happy with their results. It really has been an amazing occasion to celebrate and it's even more special that ive been able to share it with my closest friends 🙂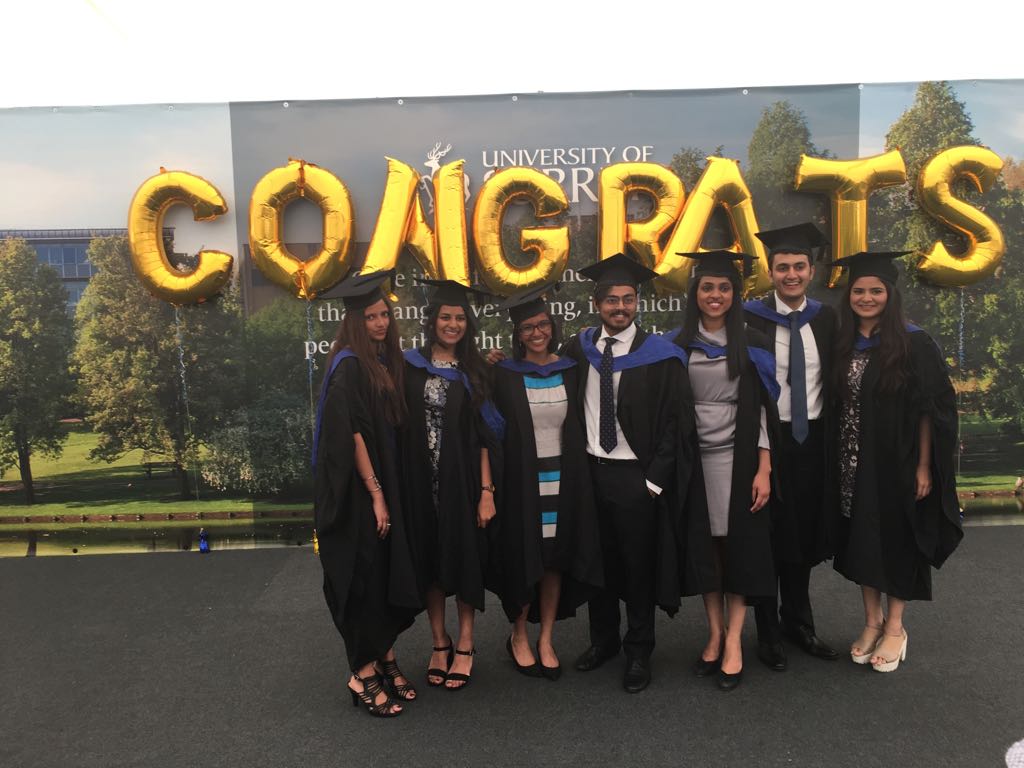 Graduation week ran from 11th to 14th July with 3 ceremonies a day. Mine was Ceremony G on the 13th, specifically for the School of Economics which is part of the Faculty of Arts and Social Sciences (FASS). It was the first of the day at 10am and everyone, myself included were at the AP Building as early as 8am to collect our robes and begin what was to be a 5 hour photo shoot :p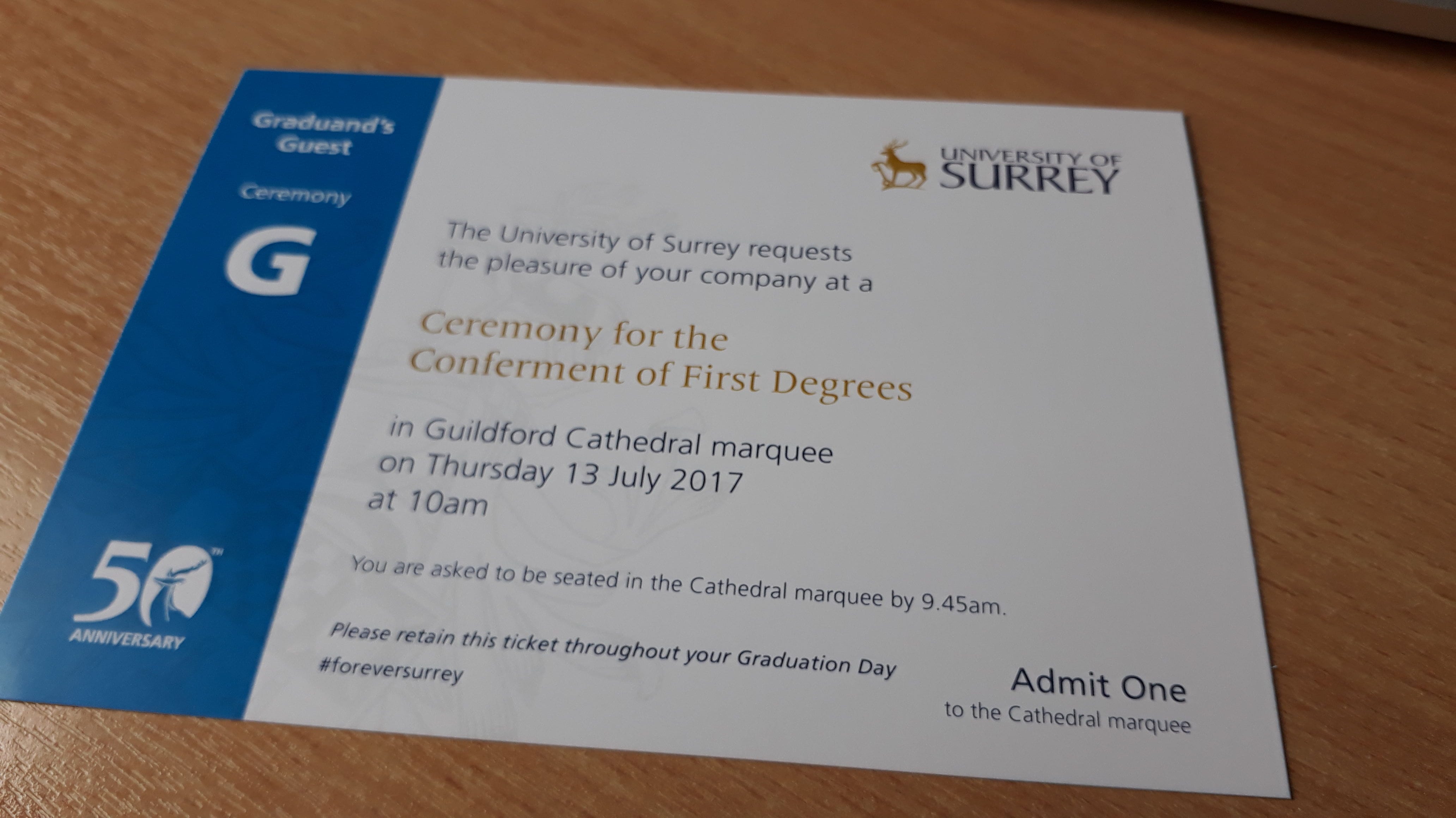 The ceremony wass short and sweet, ending at 11.15am. I must say I had tears in my eyes for most of the time. It was just so amazing to sit with my Economic course mates, waiting to go on stage to receive our qualifications. The ceremony was followed by a reception on PATS Field which included 3 Chocolate fountains!
I'm so thankful that my parents flew in to celebrate this milestone with me. I had the best of both worlds, being surrounded by my family and friends, we must have taken over 200 pictures throughout the day. We visited iconic locations across the campus such as The Stag (though I only managed to climb onto the platform and not stag itself), our beautiful campus lake and by the cathedral where the main ceremony had taken place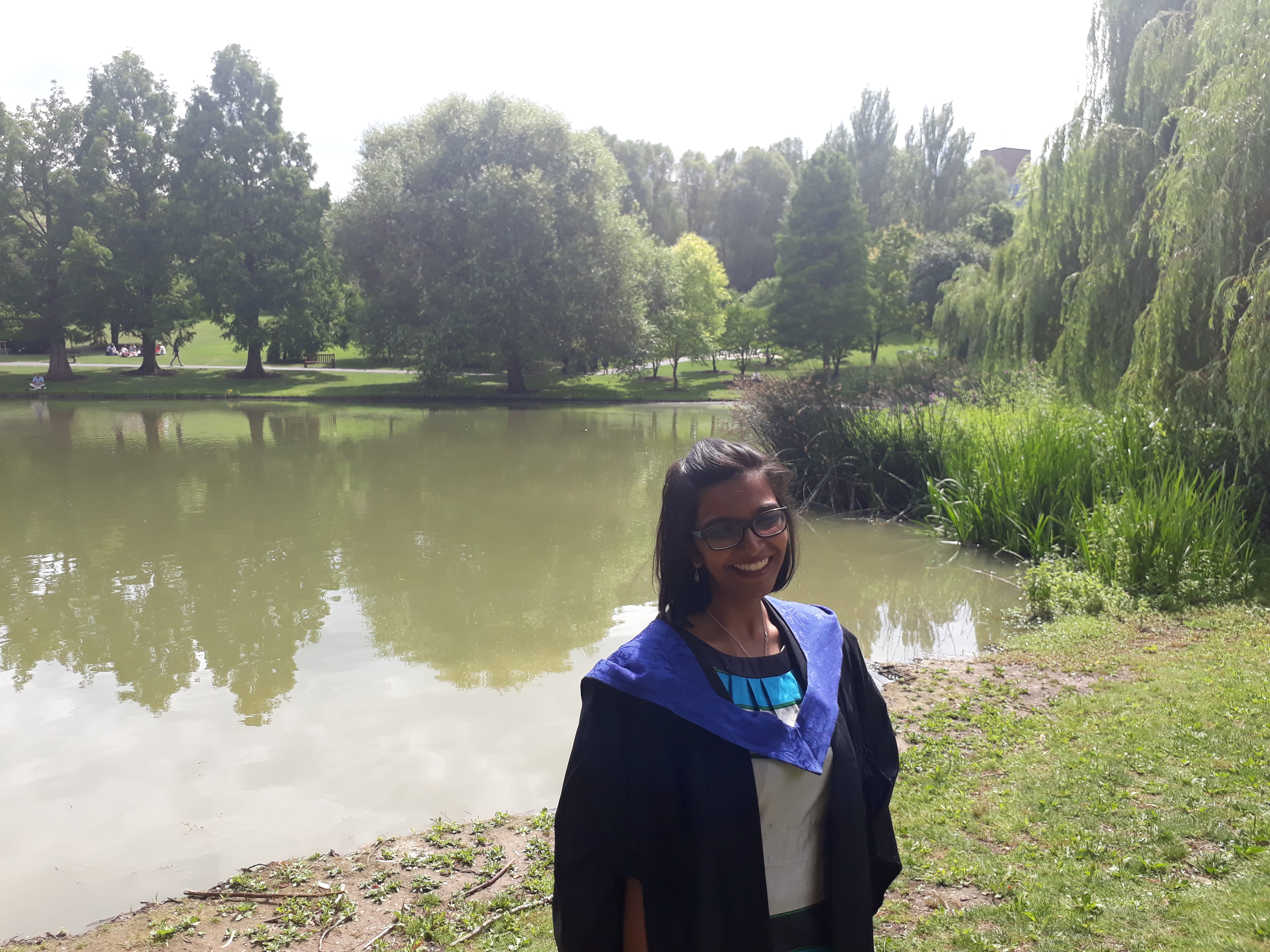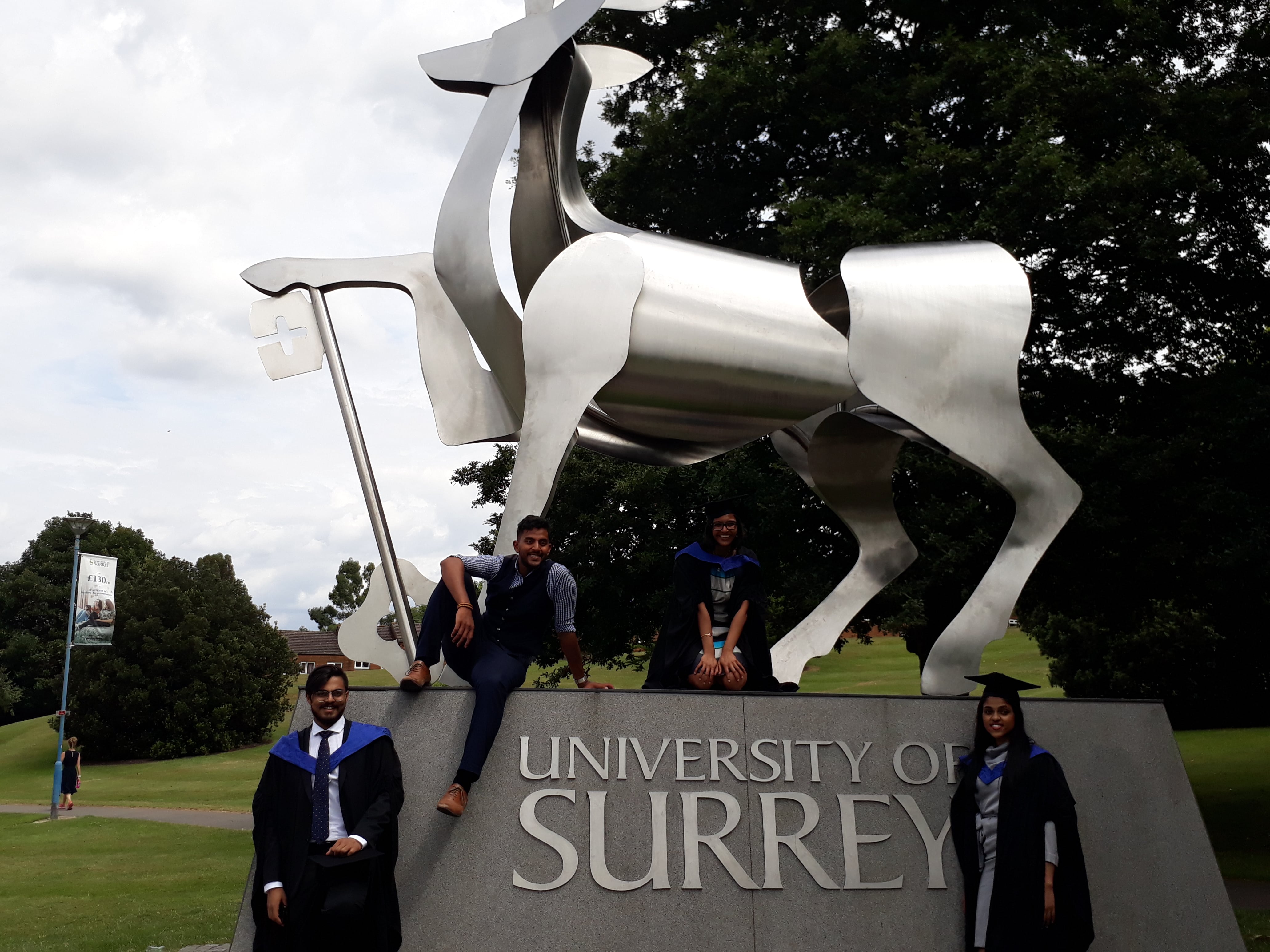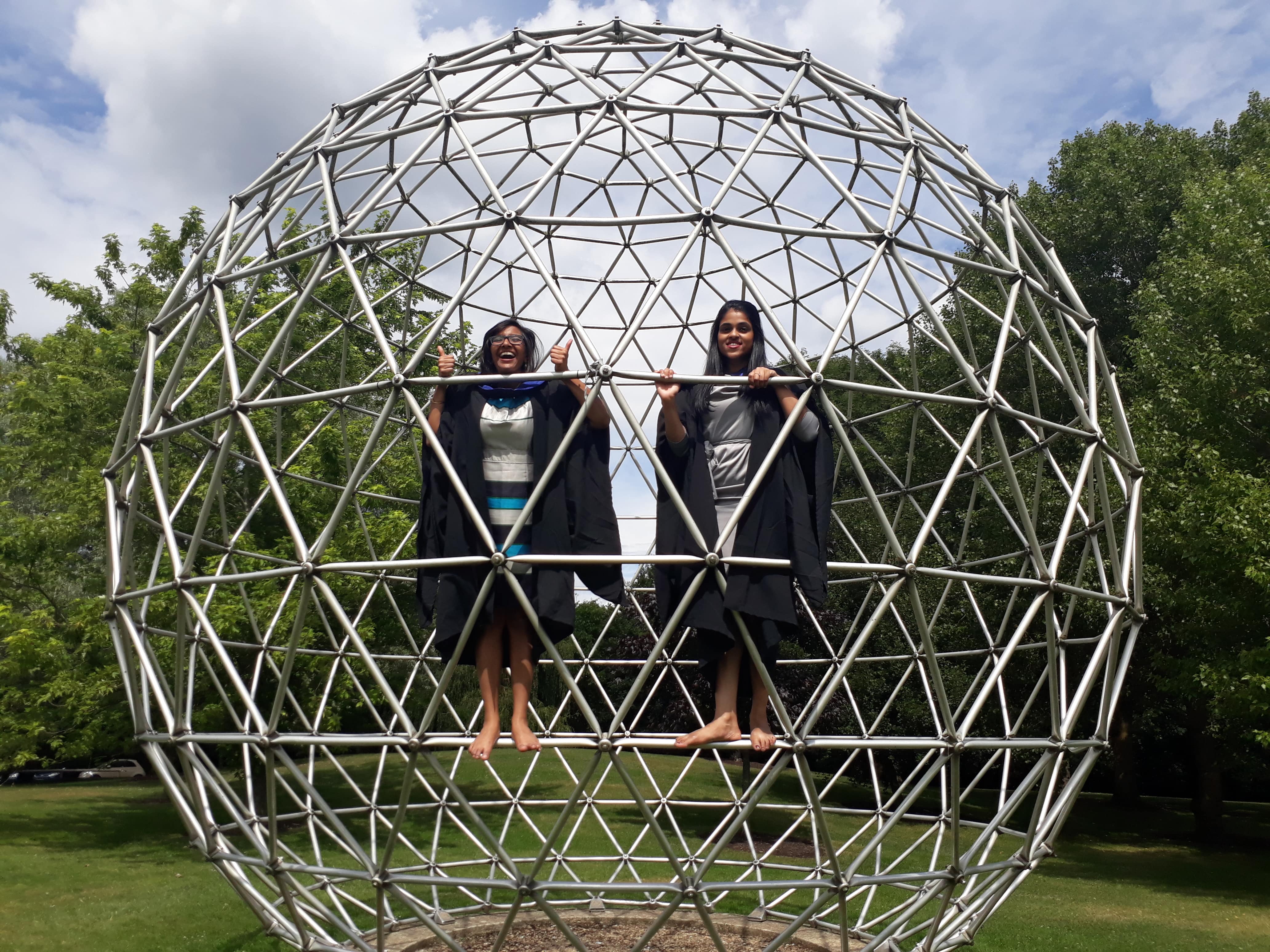 We finished our photo shoot around 3pm and after returning our robes, headed to a friend's house for tea where I was joined by my parents. They had decided to leave during the reception as they were not keen to run around the campus taking pictures :p we had a cake with sparkles and all for my 2 Economic course mates and myself whom just graduated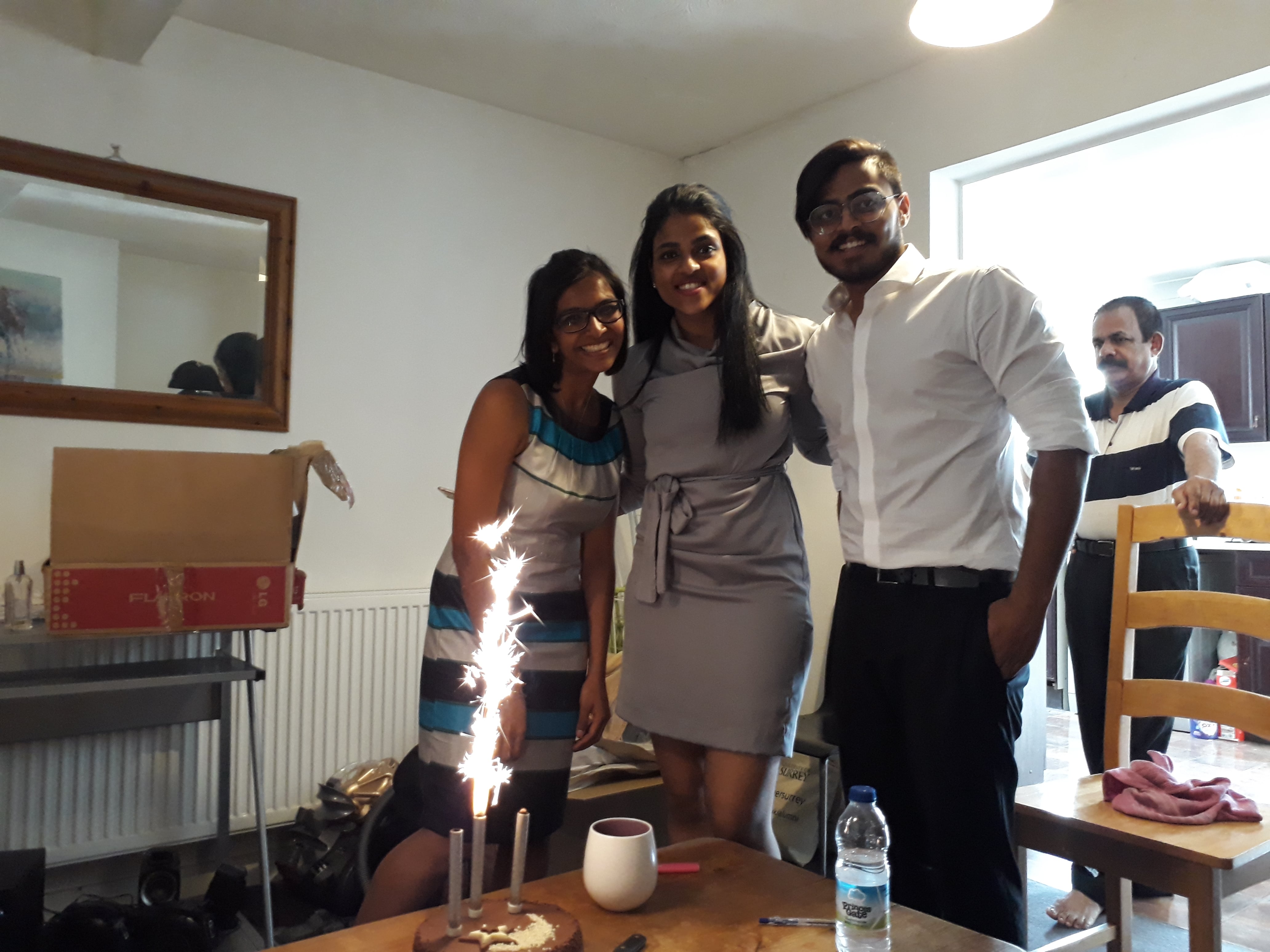 We left at about 5.15 before quickly stopping by my parents hotel (Travelodge Guildford which is just a 5 minutes drive or 15 minutes walk from University) for a quick shower and outfit change before heading out for dinner. Now I know everyone would expect me to suggest dinner at The Shard or something along those lines, but for someone who hasn't had Malaysian food in a while, I was craving rice! And I just felt it such a lovely way to signal the end of my 4 year university experience
We had dinner at Melur Restaurant, located in Edgware Road. Though service was slow due to staff leave, etc, the food was absolutely mouth-wateringly delicious! We ordered rice and 5 dishes as well as soups as starters. I had chendol as my drink and even tasted exactly like home. It was just such a relaxing was to end the evening after being on my feet for hours and as my friend put it, an energizer bunny!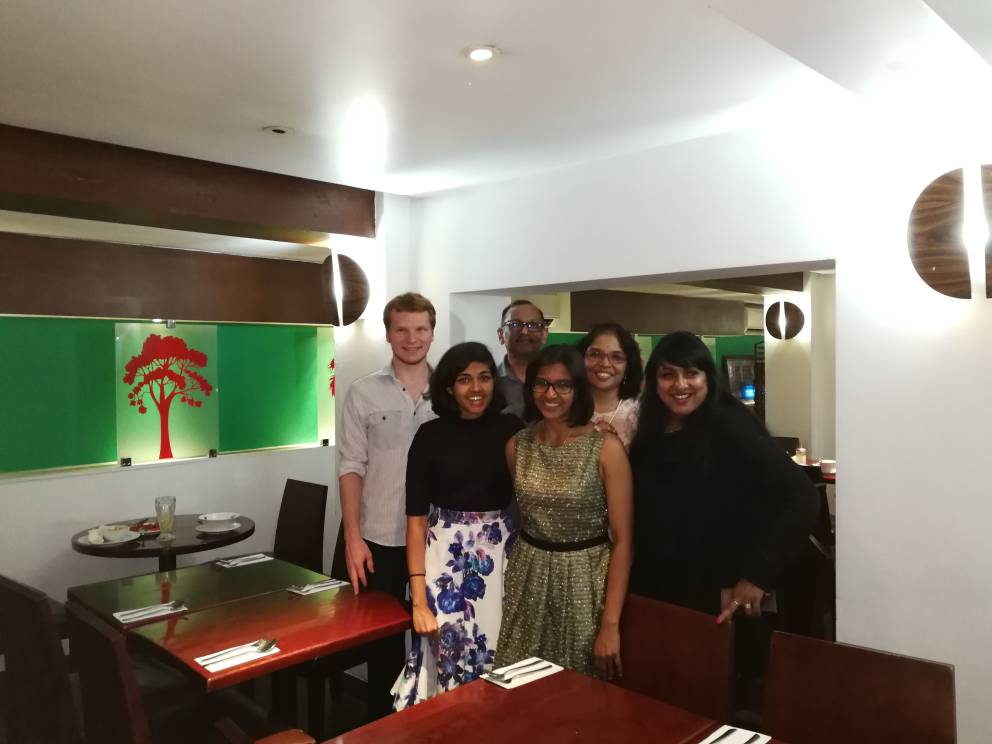 We finally returned to Guildford at nearly 1am and after such an eventful day, my parents and I were exhausted. I also needed to get a good night's sleep as Friday night was Grad Ball. I managed to sleep during the day as well on Friday which definitely helped keep my energy levels up for the next 10 hours of partying :p
Grad ball was amazing experience! It begun on PATS Field and continued on in Rubix until 6am and I'm very pleased to say, my friends and I all survived till 6am!
PATS Field had theme park rides such as bumper cars and the spinning teapot, casinos tables, photo booths, temporary tattoos and lots more! We tried everything 🙂 we then headed back to mine at 11 for a quick outfit change and a couple of drinks before making out way to Rubix for the all-nighter. Rubix was done up really nicely too and had an oxygen bar! Though I must say I was quite disappointed in it as I couldn't feel any different after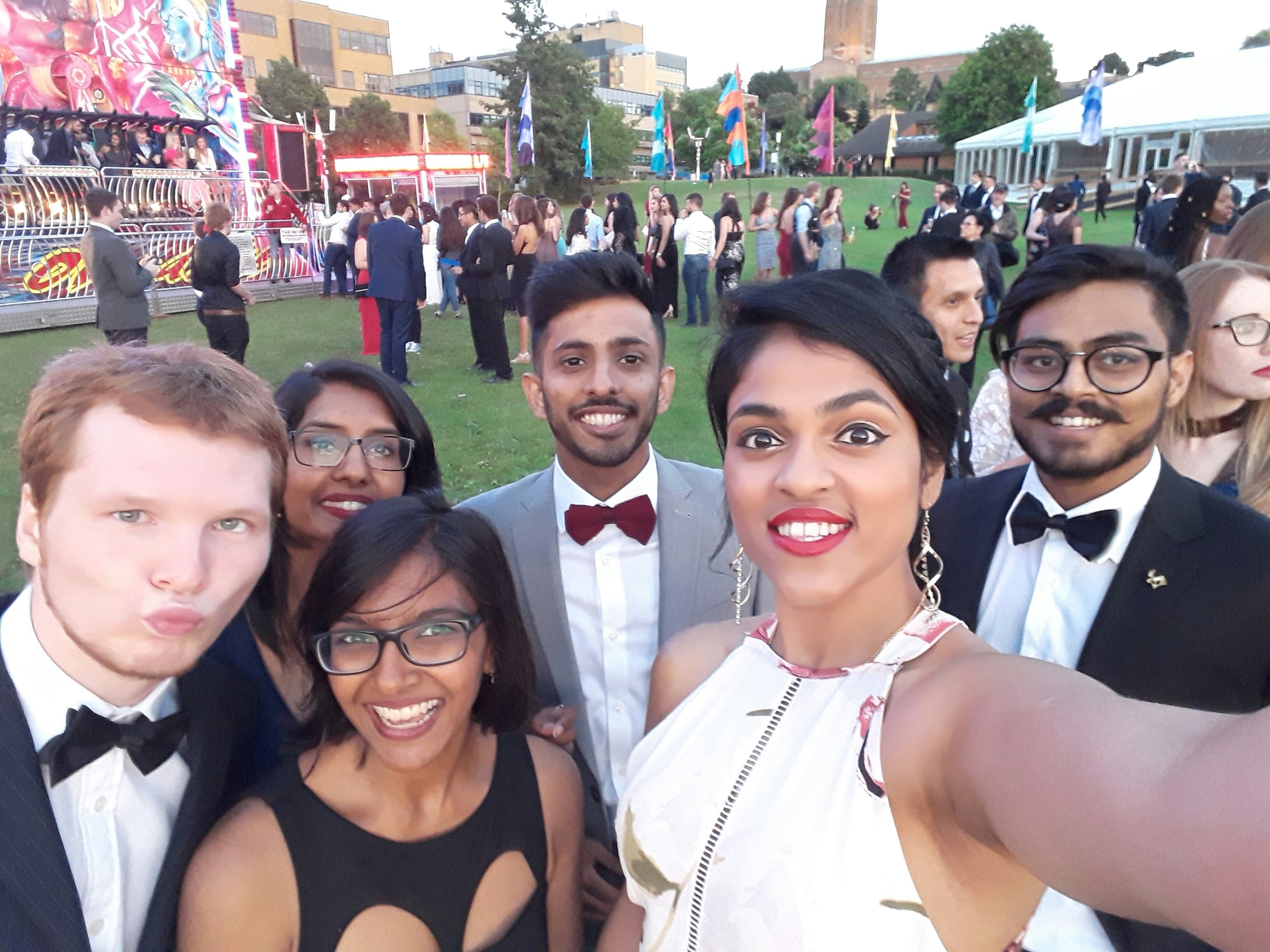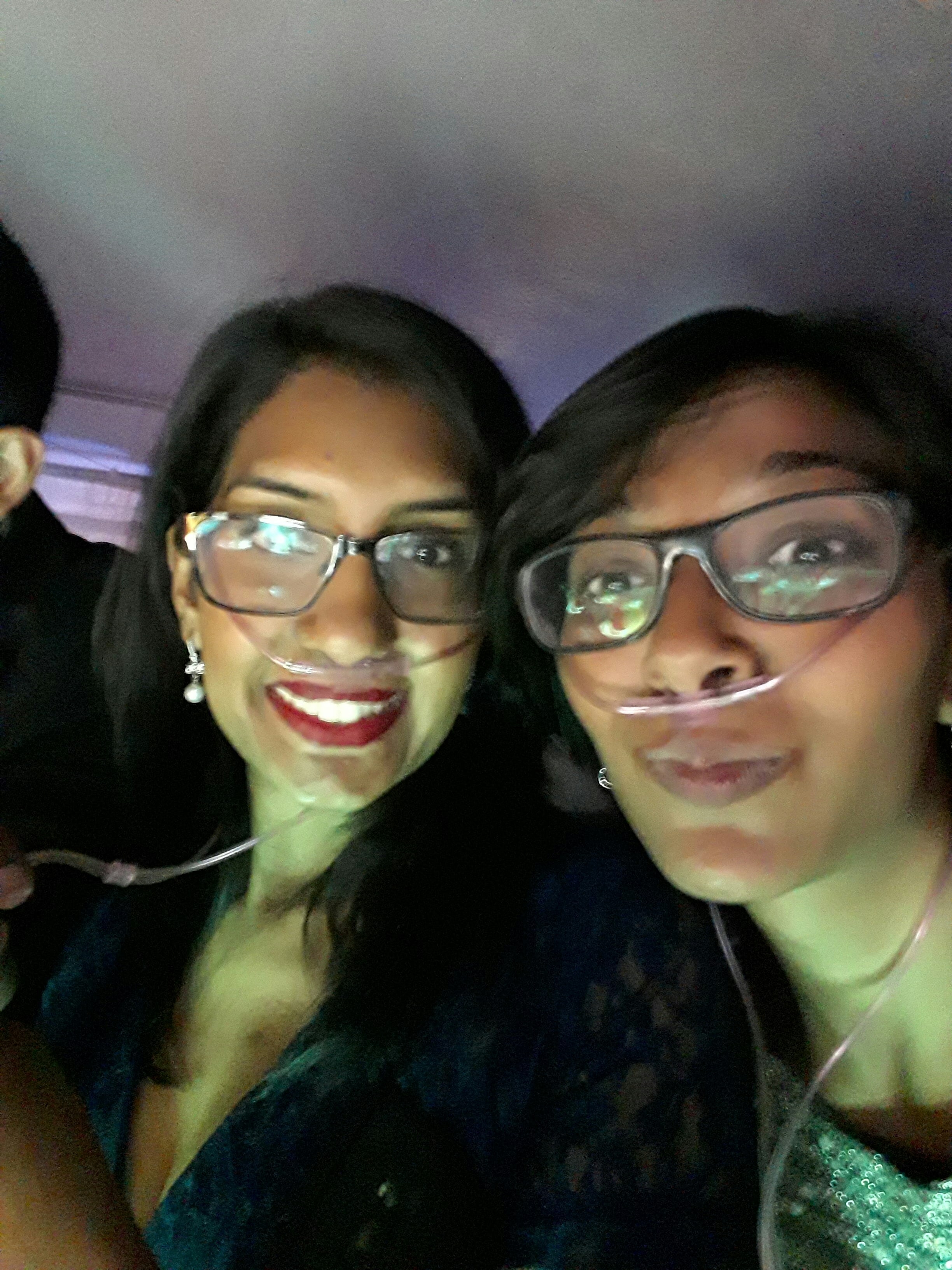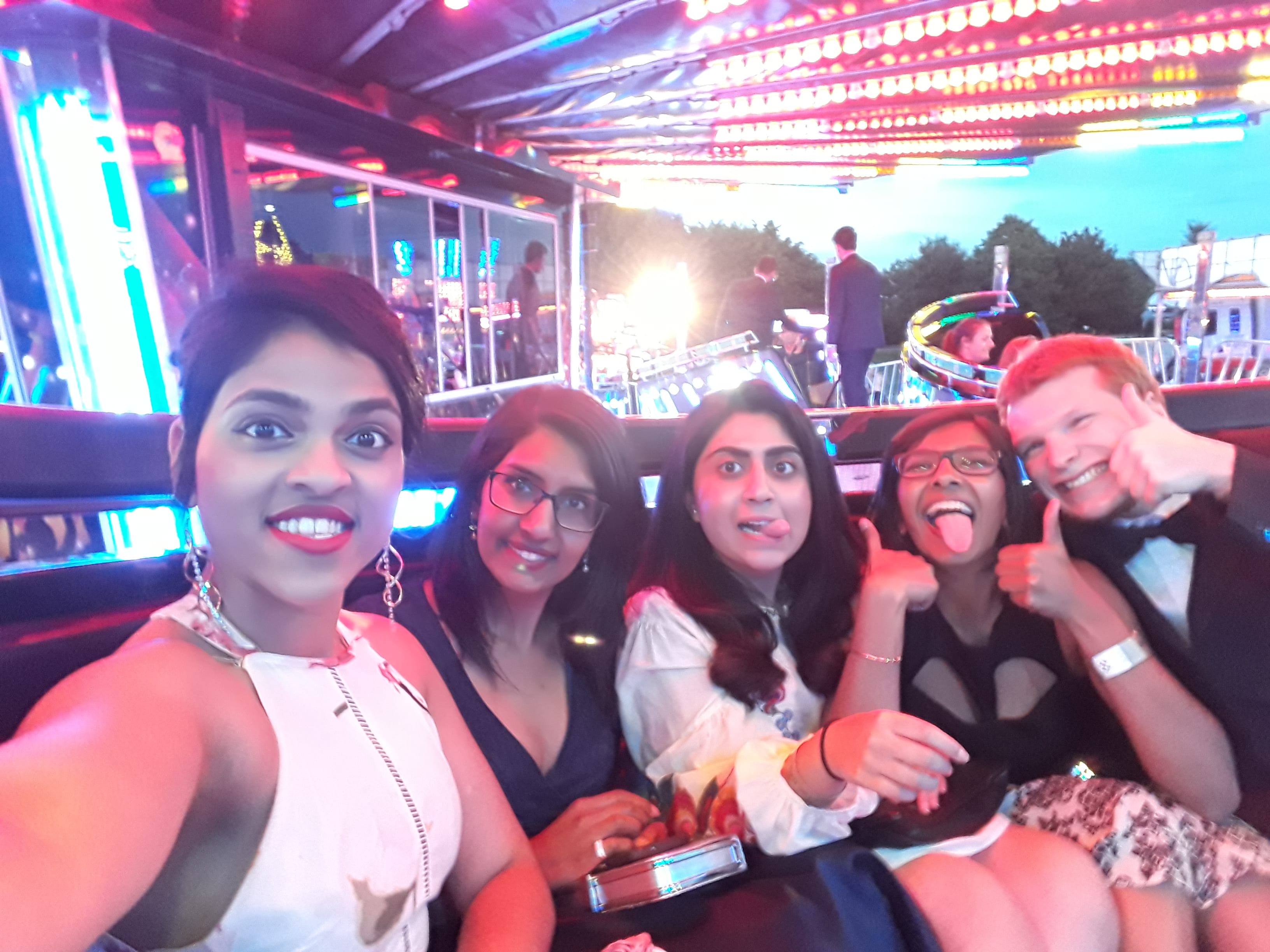 It was surprisingly easy to last till 6am. It was great that all my closest friends also made a pact to see it to the end together 😀 By 4am, there were some who were near asleep by the couches but they held on! It was just so much fun and the music was pretty good which helped keep the mood going. As soon as 6am hit though, everyone rushed to the Amphitheatre for a survivor's picture before near running to Hillside for our Survivor's Breakfast, basically English breakfast. I don't know whether I was simply starving after dancing for 10 hours though but that was one of the yummiest English breakfasts I've ever had!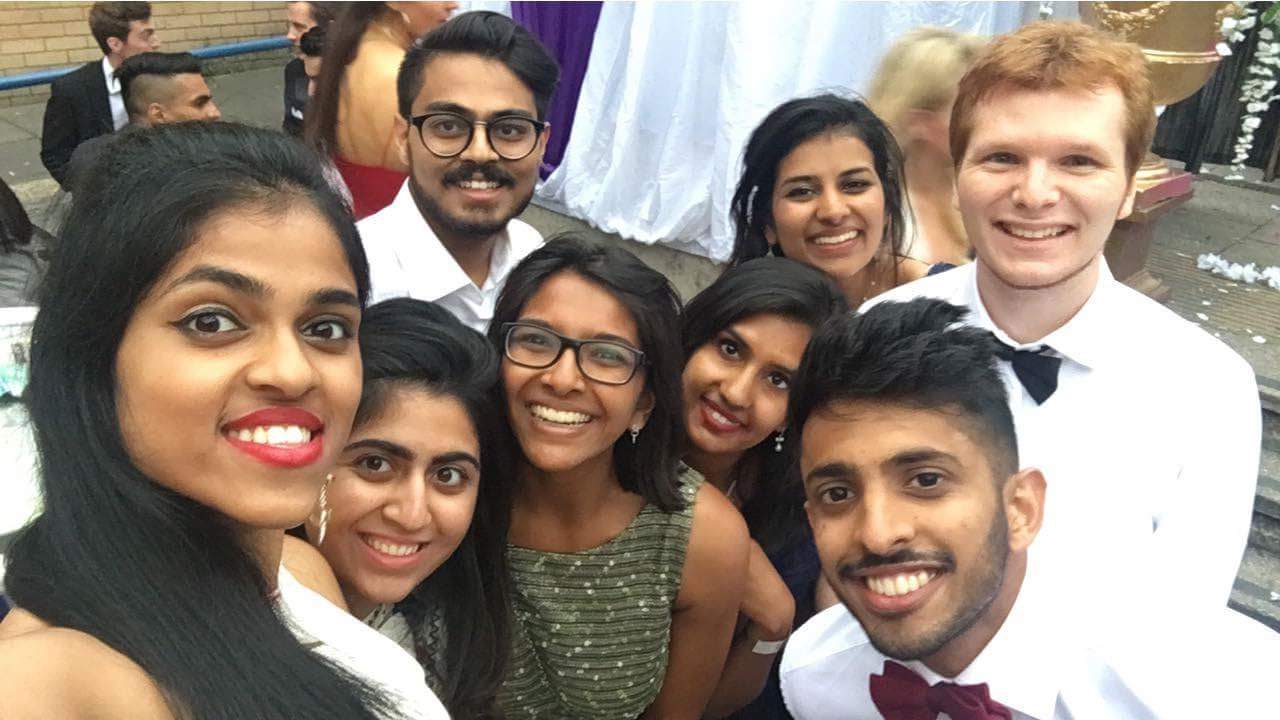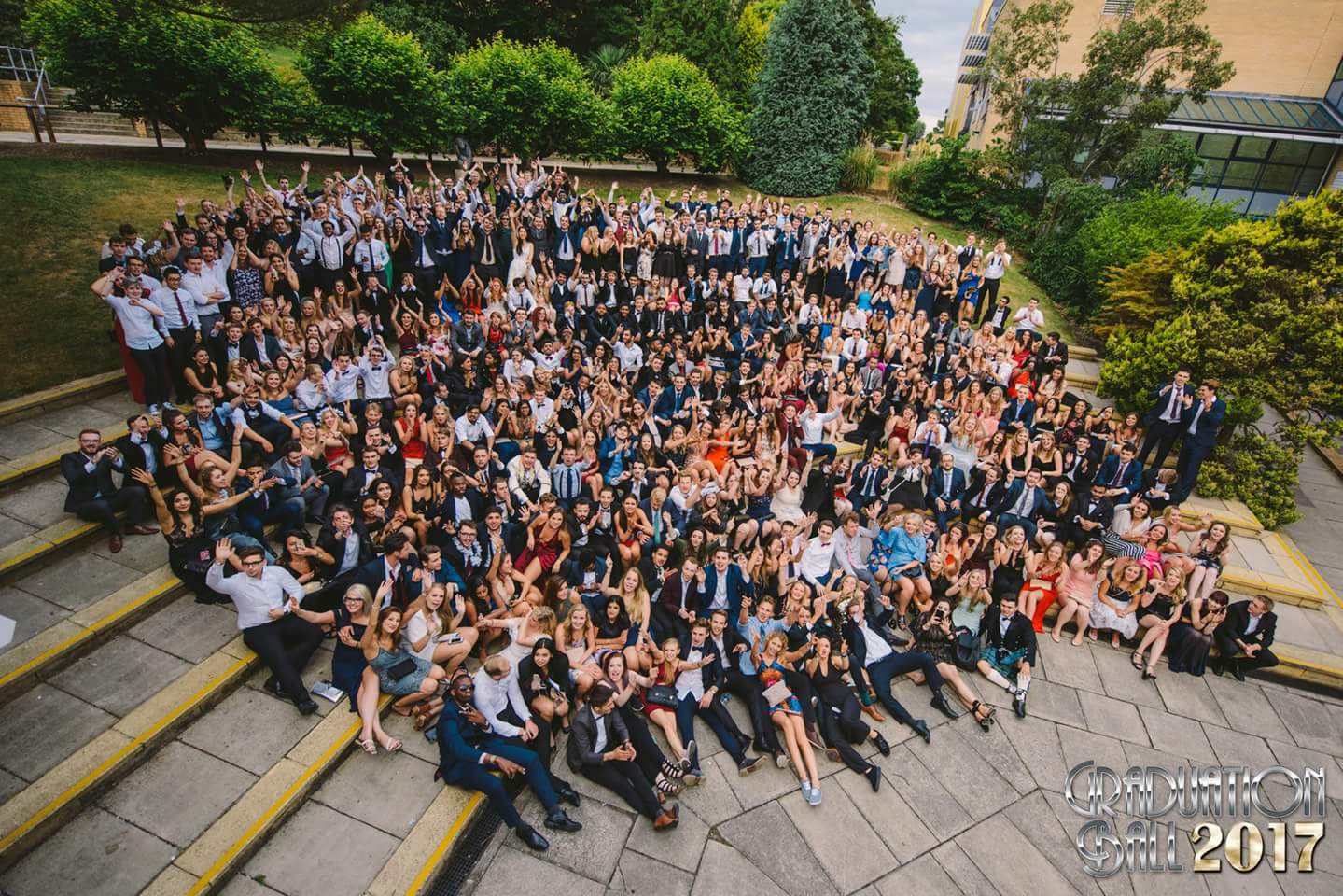 Most went to bed after for a good 7-8 hours but my day had barely begun. As my dad was flying back home Saturday evening, sleep came secondary as we spent our last day together. When I did eventually go to bed on Saturday night, it was glorious 😀
Anyways, that's all for now. I did travel the UK with my parents whilst they were here but I shall save that for another time!
PS: I'm off to Edinburgh for an extended weekend and super excited as it's my first time!
Till next time: selamat tinggal x