Hey guys I hope you're all good. This week I felt that I should write about the town of Guildford. It is where most Surrey students go for their food or a night out during the weekend. I would say that the town is very well catered for students. It is home to familiar restaurants which are always a favourite among Malaysians, from Mcd to Nando's, its all here 😉
I should also mention that it takes an effortless 10 minutes walk to get to the town centre from the main campus at Stag Hill. The town centre has a shopping mall called the The Friary which houses over 50 retailers. My personal favourite retailer would be Primark because their products are always a bang for your buck! 😉 Apart from shopping, for regular moviegoers, there is a cinema which screens latest movies with special student rates.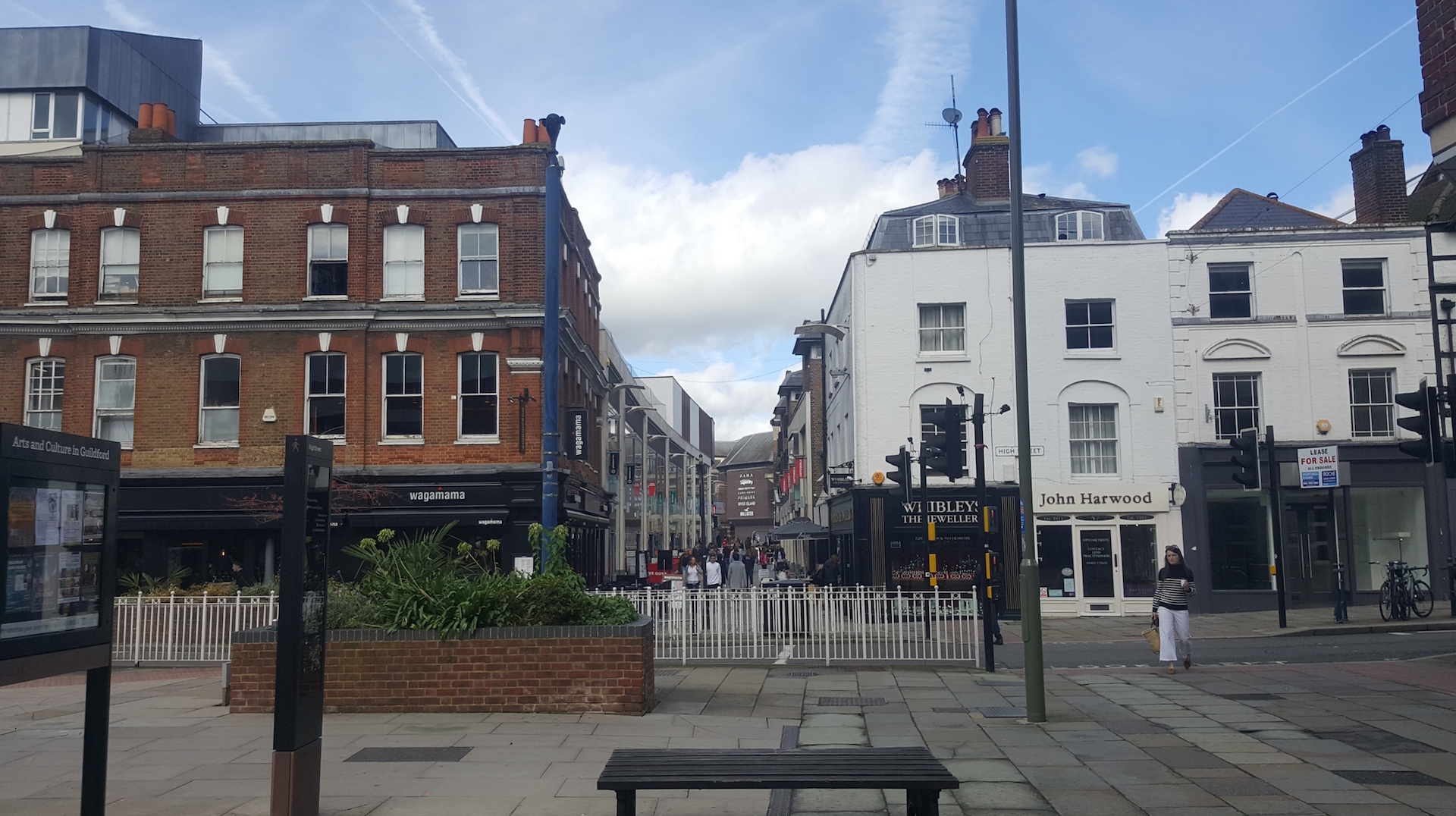 …this was taken while having a stroll in the town on a cold afternoon  🙂
Alright guys, I'll stop here for this week. Got to get back to assignments.
Please leave comments on what would you guys like to know about and we'll do our best to help 🙂
See ya!
Guneish