Hello!
I am back to update you about how I spent my last weekend in Bristol! I took a small trip and a break from uni to celebrate one of my good friends birthday in Bristol last weekend. It was a one night stay which was a tough choice to make since I had an assignment due the next Tuesday, which means I had to rush to get it done before I left for the weekend. But it was all good, managed to submit which should be fine. Hopefully!! I didn't manage to explore the city as much because it was a pretty short trip and I went there to pretty much visit my friends. It was a two and a half hour train ride, quite long but not too bad.
From what I have managed to see is that Bristol is quite a different town from Guildford. Firstly, there's a mini harbour as you can see from below. It was a bit of a gloomy day so it isn't the brightest and sunny picture. It was very nice and different view to look at. Along the railings, people wrote their names and their loved ones on the lock and put it along the railings. How sweet, like Paris!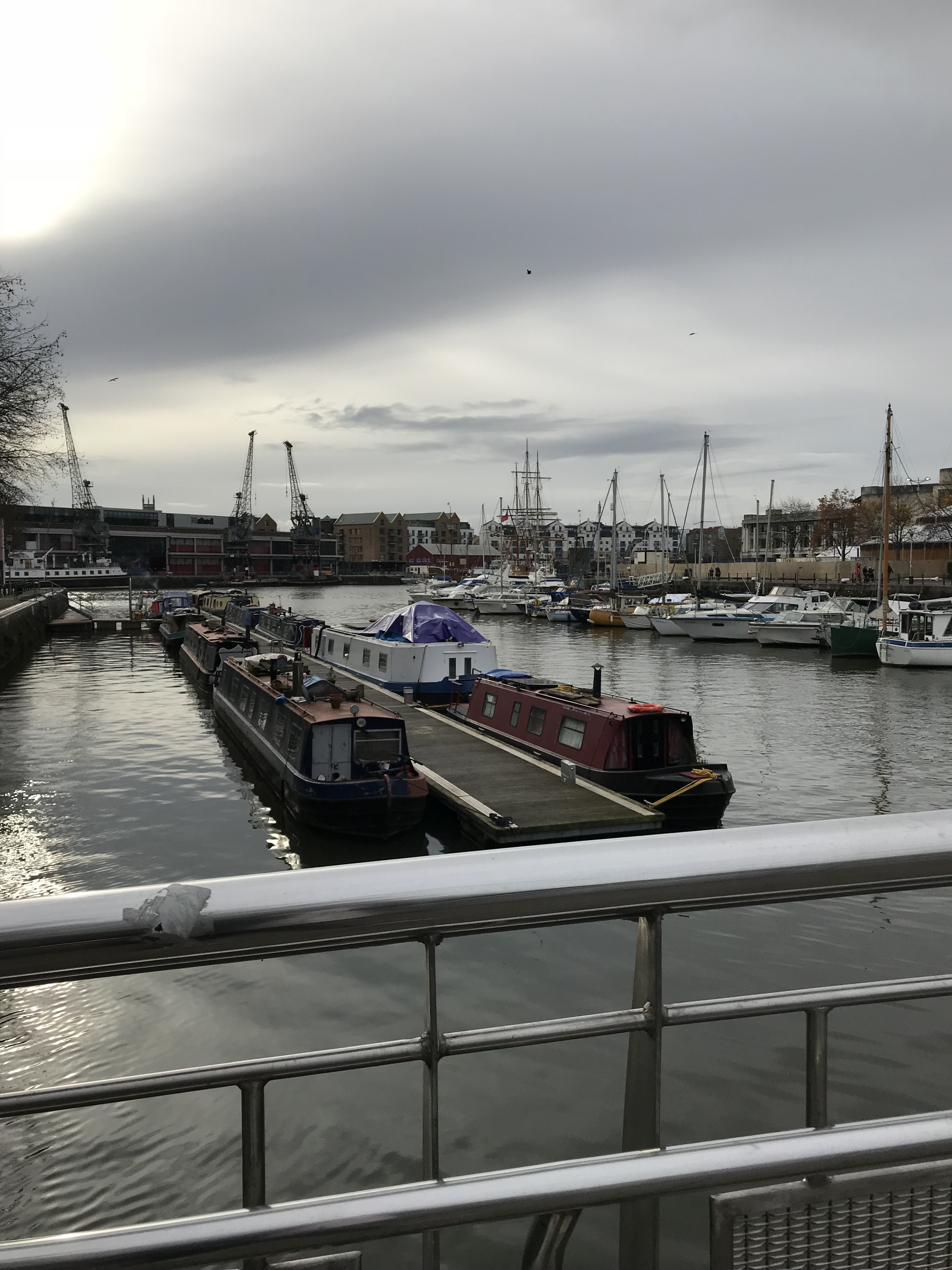 Then, my friend had her birthday dinner at this restaurant called Glass Boat which was a restaurant on a boat. Although, the boat didn't move, I really wished it did. I still managed to have fun in a fine dining dinner with my friends catching up. Even though we are all Malaysians, we rarely see each other because of how far we live from each other in the UK. It takes at least a 5 hour journey to visit each other so it is tough to meet up. So it was really nice to finally see them.
Another reason, I really wanted to go on this trip was to visit one of my other friend that studied in Bristol. She is one of my best friends in the UK and it has been too long since we last saw each other. So I spent the night with her and we just talked and catch up the whole night till the morning.
SO it is Sunday, and I spent majority of my time during this trip is SHOPPING! I am a major shopaholic, i mean how can a girl not shop on a black friday weekend when everything was on sale. Bristol is known as a 'shopping town' with a massive shopping area called Cabot Circus. It's not London but it is definitely something as great. I definitely did enjoy my shopping and bought tons but that also means I'm currently struggling financially… oh my days…
It was only a 24 hours trip but it has definitely one of my favourite weekends this year, amazing memories and some quality time with real good friends.
Stay tuned!
Jessie