Morning guys! Happy New Year! Time flies, it's now the year 2020!!! On this New Year, I wish that you have a superb January, a dazzling February, a peaceful March, an anxiety free April, a sensational May, and Joy that keeps going from June to November, and then round off with an upbeat December! Haha! My new year resolution is to stay HEALTHY, KEEP FIT and BE HAPPY!!!
As I mentioned in my last blog, the uni, as well as Guildford has a very good Christmas vibes (sorry to throwback to Christmas again but I think it's somehow worth sharing my experience of spending my Christmas here). On Christmas, I watched a movie in ODEON cinema- Last Christmas. The movie is touching and warm, I like it! Actually, this was my first time watching movie in UK. The major difference between cinema in UK and Malaysia is that subtitles are not provided in the movie, but the language is easy to understand. Moreover, I thought I will be the only one watching movie on Christmas Eve, but surprisingly more seats were filled up than I expected. There were many families there.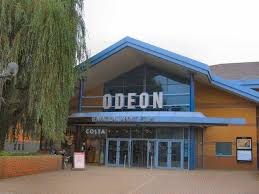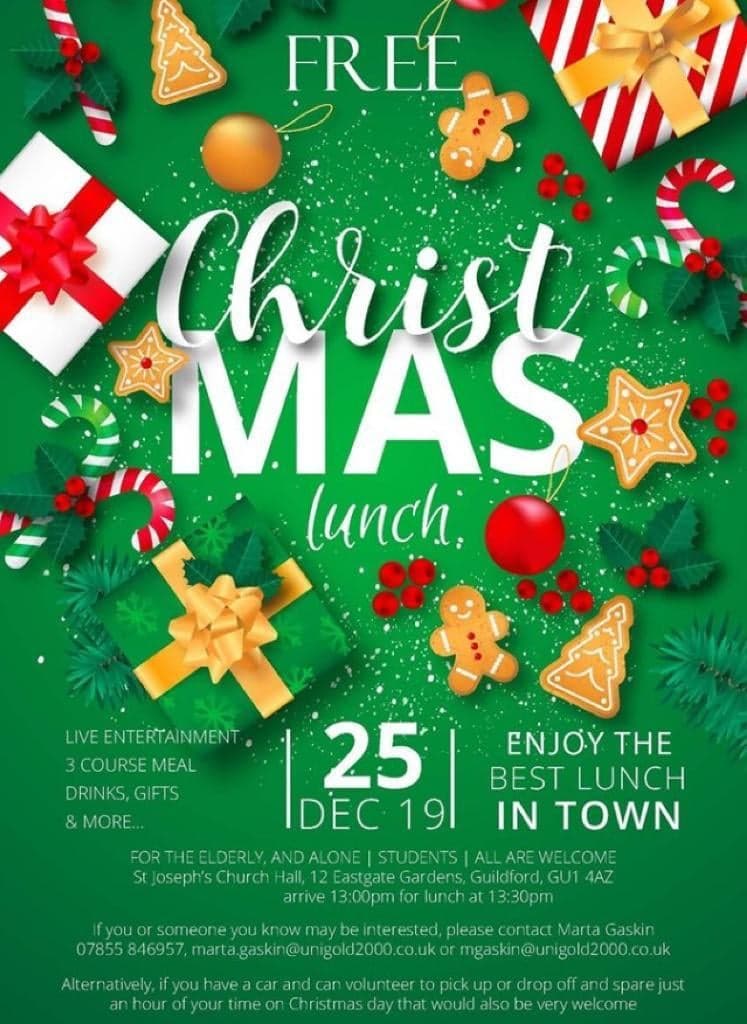 Alright, let's start with the main topic. I attended a Christmas lunch held in the St. Joseph Catholic Church on Christmas. It is originally a young girl's idea to hold a lunch for students, the elderly and alone. Hence, their parents carried out the idea. Her father cooked for the attendees and her mother serve the attendees. On that day, the church hall was full of people, mostly the elderly. It was a multicultural occasion too, since there were people from Romania, China, Bristol and many other regions. I randomly sat on a chair and started to chat with the others at the same table. James and Katie are a friendly couple, they were always smiling when they talked to me. This was their first time having lunches here, just like me. Interestingly, I got to know two African boys from YMCA, one of them is from Libia, another is from Ethiopia. They are currently studying in Guildford College. However, it seemed that they couldn't speak English fluently, hence we used a smartphone translator to communicate. We had a wonderful chat. They showed me their local cuisine in Africa and shared their experiences of living here, such as kayaking in the Guildford River. Likewise, I introduced them our university and shared my favourite Malaysian cuisine with them.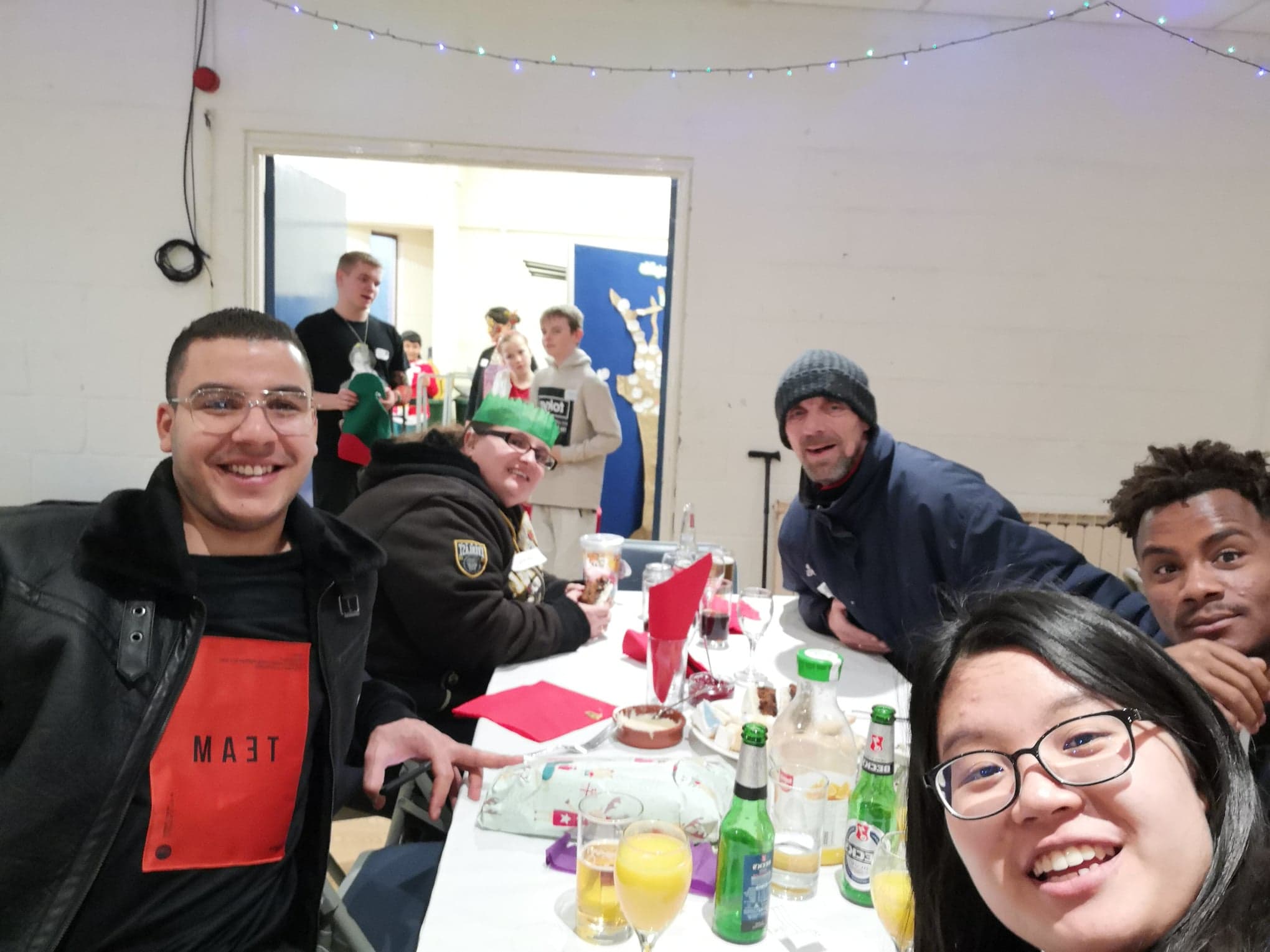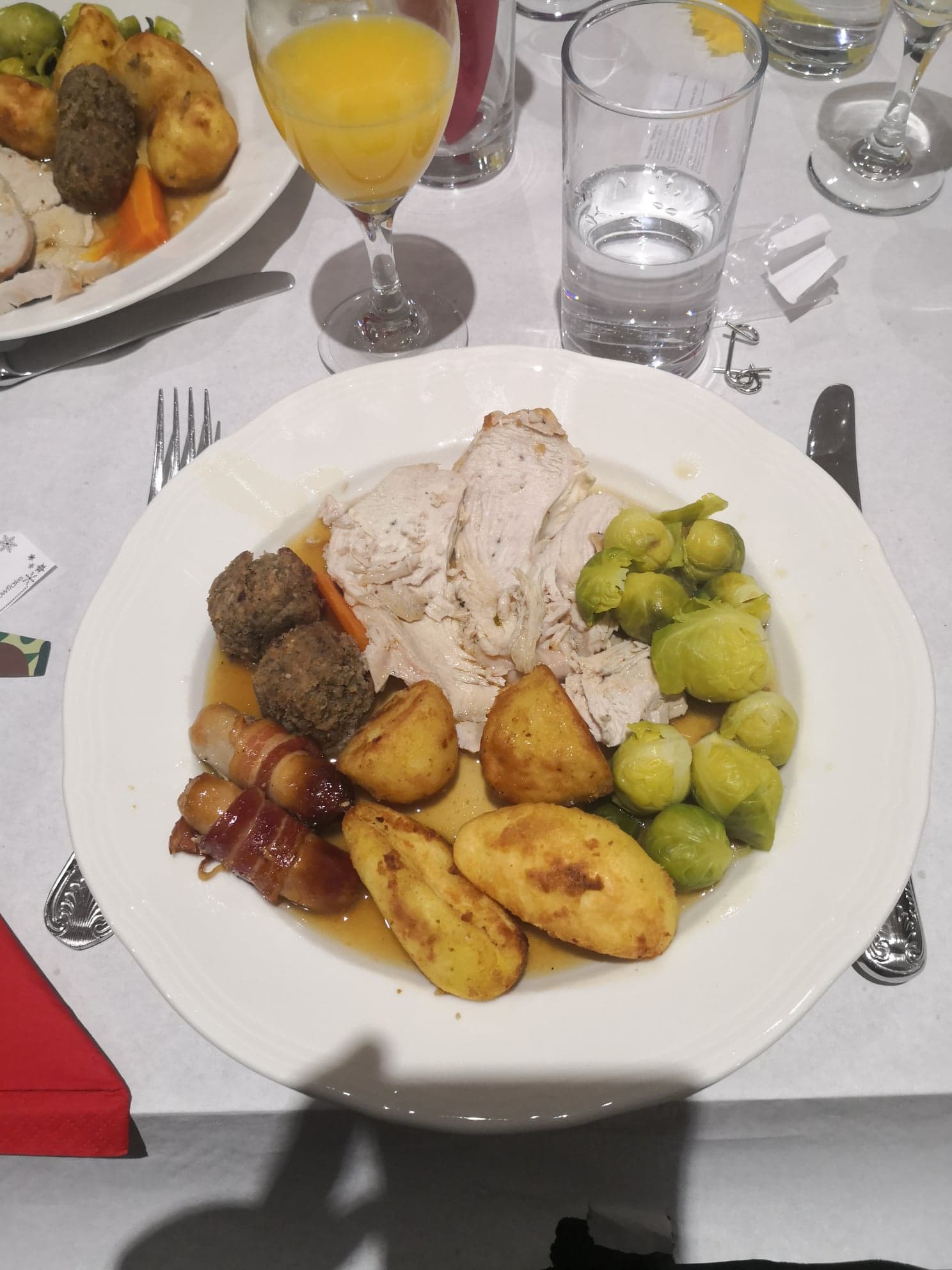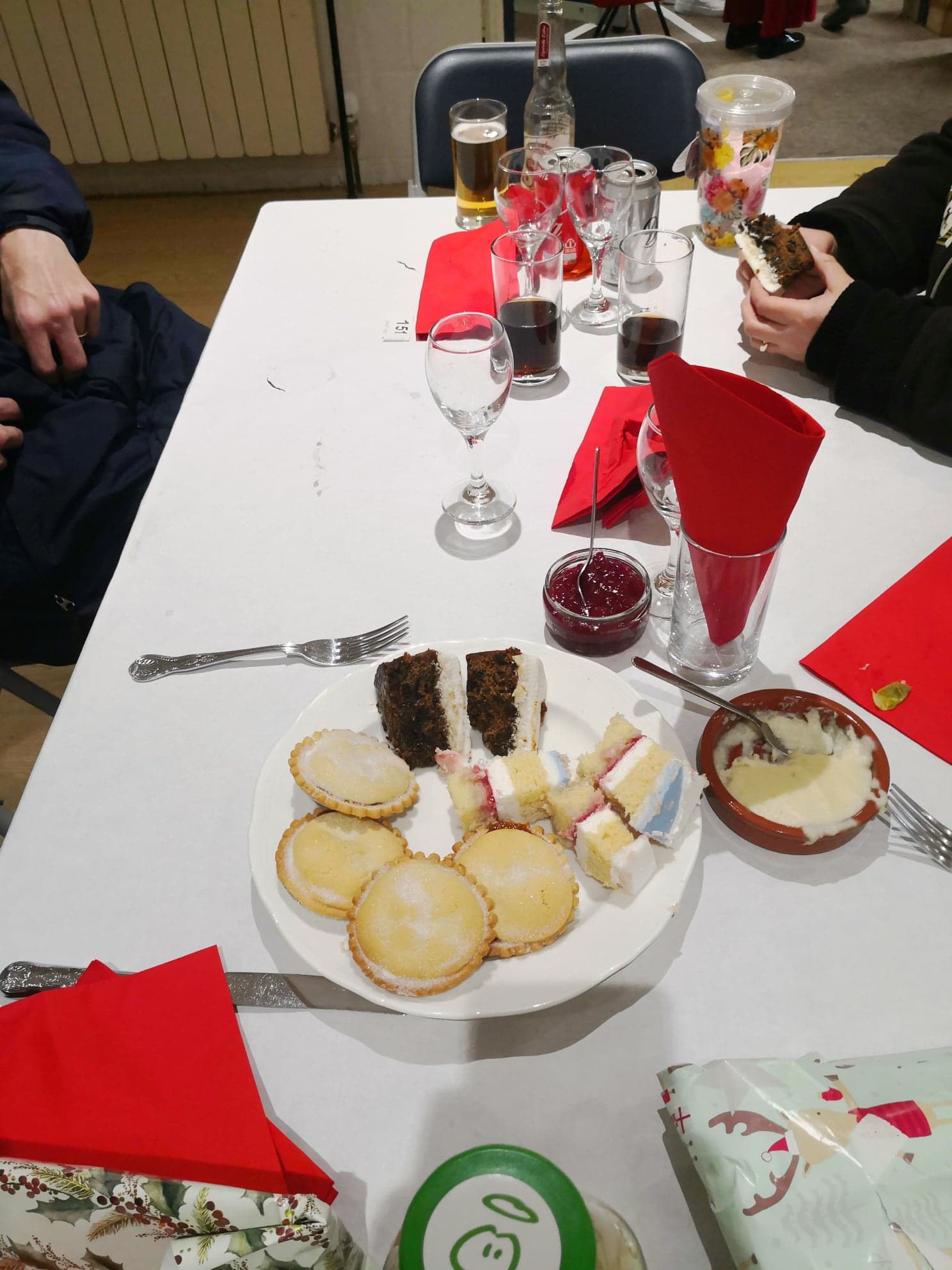 As the photos above, I had a traditional Christmas meal. A Christmas meal features turkey breast fillets, pigs in blankets, gravy, cranberry sauce and vegetables such as sprouts and carrots. For dessert, raisin pudding, Christmas pudding or fruitcake are the staple (I forgot to take a photo of the dessert, but trust me, the pudding is so traditional that I have never seen that kind of pudding in Malaysia).
Furthermore, the volunteers dashed in and out to serve us during our lunches, some of them were young children. They were very cute. At the same time, the organizer, Marta, started to give out the presents. She prepared different gifts specially for each attendee. I received a set of hand lotion and hand wash, while one of the African boys got a set of travel kit.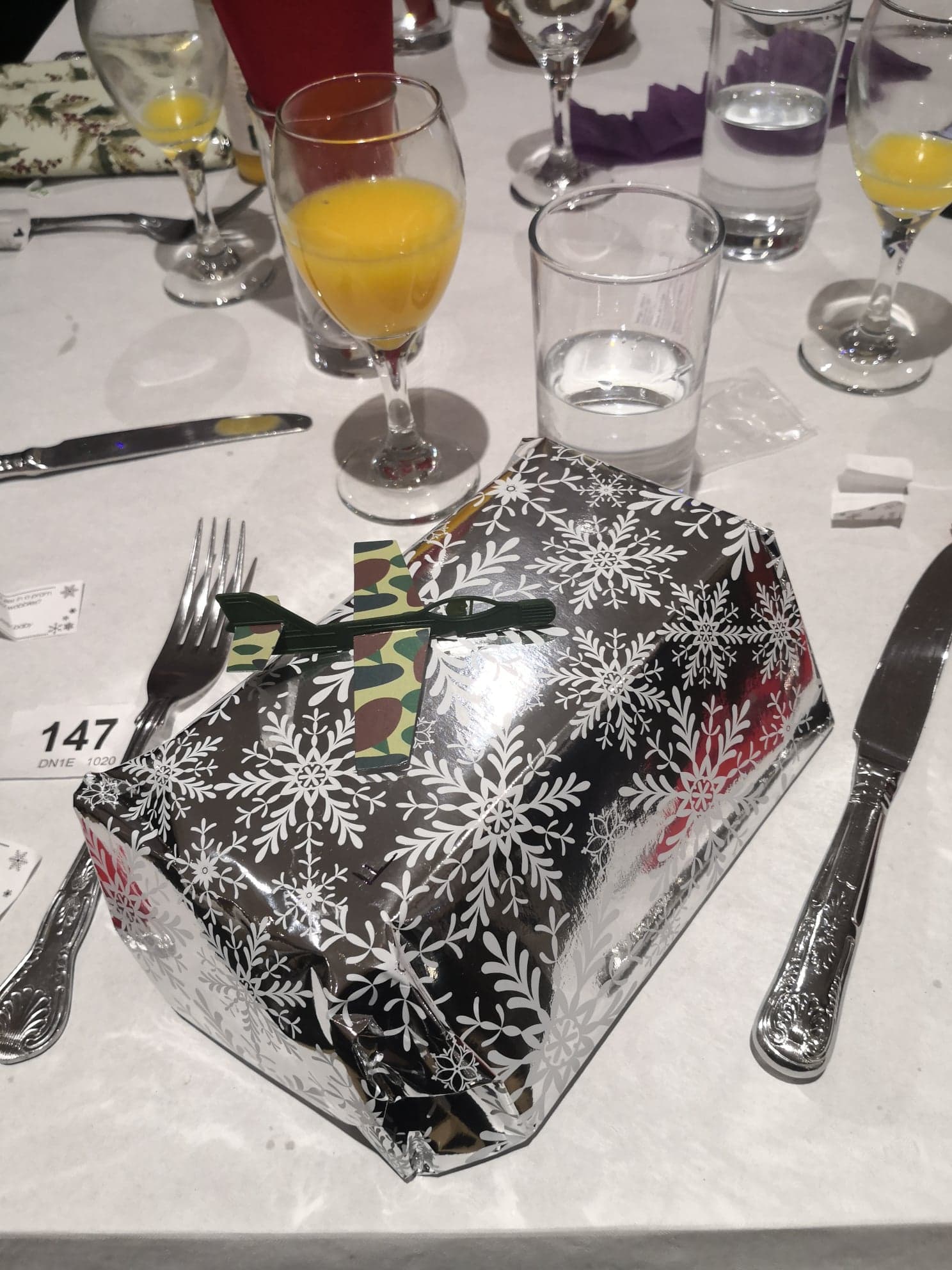 The highlight of the party is the lucky draw. We were quite lucky because three out of five of us at the same table won the prize. The couple, James and Katie were fairly excited when their numbers were announced. They hugged me tightly to share their happiness. The boy from Libia won a big box of chocolate as well. Overall, the Christmas lunch was an unforgettable experience. I got to know new friends and I really enjoyed the atmosphere when people get together. This made me feel warm I will never forget all the wonderful things that happened this Christmas.
2019 was a fruitful year for me. I learnt a lot and strived very hard to achieve my targets. It's somehow a bit tiring but I know all my efforts will pay off. In 2020, I aim to be more motivated to pursue my dreams, and enjoy every moment in my life. On this New Year, I wish everyone success, a healthy long life and a fresh new start. See you guys in my next blog!~