Hi guys! It's me again. This is now the last few weeks of semester 1 and everyone is busy with their final exam. I always lack of time cooking for myself or preparing a lunchbox whenever the exam period comes. Therefore, this week, I would like to share you some places where you can feast on campus.
The first store I would recommend is Simply fresh. It is actually a convenient store that sell almost everything, for example, food, snacks, stationery, toothpaste, detergents…… Simply fresh is just located downstairs of the library and it is great for grab and go food. They offer sandwiches, wraps, pastries, microwave fried rice, cup noodles and also coffee every day, including weekend. I always buy a sandwich meal deal (consists of a sandwich, a drink and an apple/ a pack of crisp/ a chocolate bar for 3.99 pounds) and go back to study in the library. Some people might enjoy their food at the dining area in front of Simply Fresh, where microwaves and water dispenser are provided for students. However, the dining area is always crowded during peak hours at 1pm or 2pm.  As the construction of the new building nest to the library- The Hive is completed, some students will bring their own prepared lunch boxes, microwave them and have them in the cozy staff-students shared space.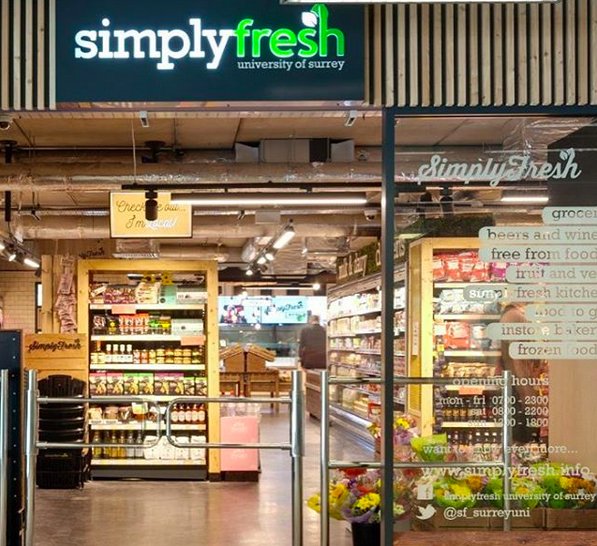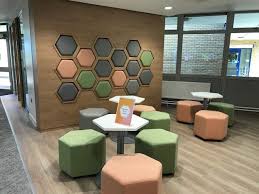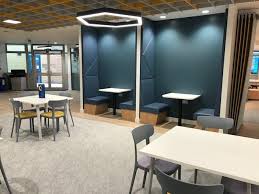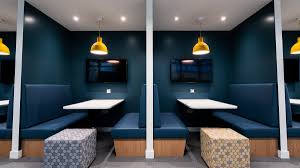 Secondly, there is a Hillside restaurant where I work normally every Friday. It is positioned near Starbucks on campus. I love to have my lunch in the restaurant because they always offer different home-produced dishes, so I don't get bored with the lunch options. They serve a diversity of food, such as full English breakfast, fish and chips, jacket potatoes, soups, pizzas, pies, Japanese Katsu, Turkish curry. Moreover, if you don't feel like having those dishes, you can personalise our baguette and sandwich at our Deli Bar or go for the freshly made salad bar. Furthermore, you don't have to worry about not having enough space to sit and eat, since there are more than 400 seats with a mix of modern stools and urban bench tables in the restaurant. I really like the atmosphere – clean and relaxing, so I always meet up with my friends there.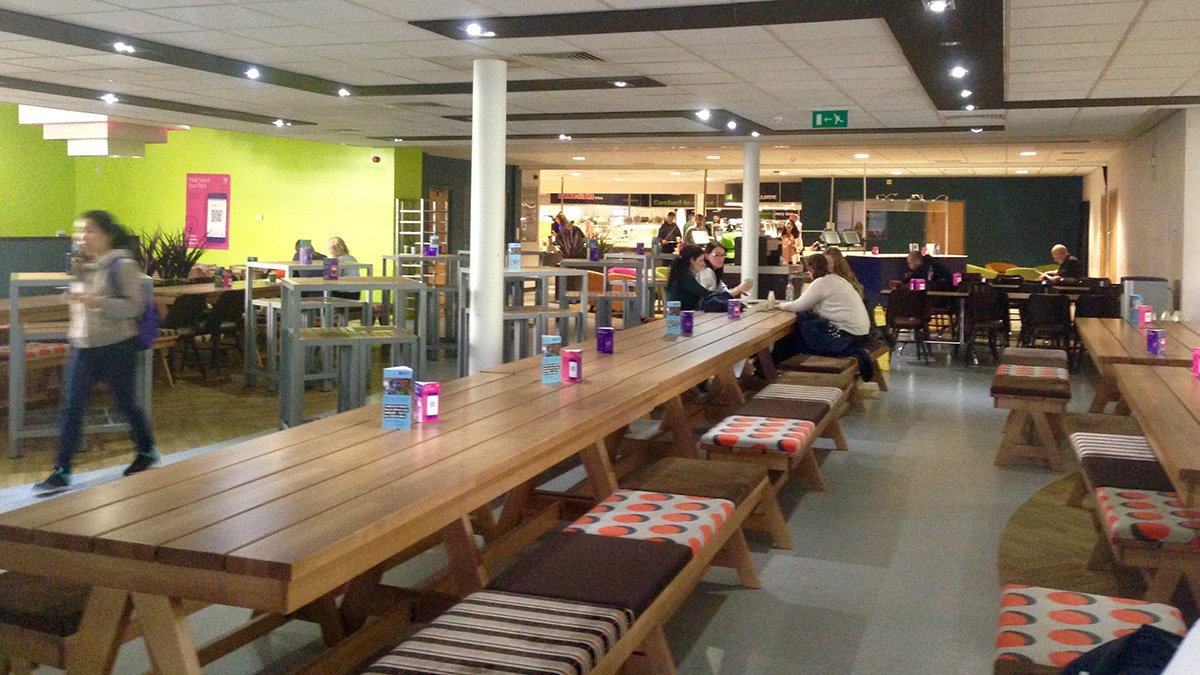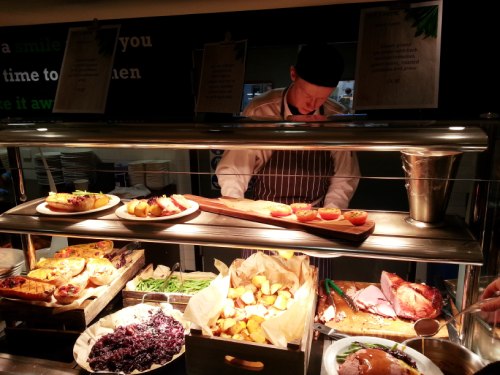 Another one is Young's kitchen, an Asian restaurant at the basement. I am confident to say that most of the international students know the big boss in the restaurant -Young, who is from Korea. It is because that we often see her asking her staff to speed up with loud voices and lordly gestures, especially when the restaurant is crowded at the afternoon. You gonna come to Young's kitchen early, since the dishes are usually sold out around 2.30pm, even though the closing time is at 4pm. I would say that my favourite dish in the restaurant is the Korean Soybean Paste Soup (Doenjang Guk) with rice. You can't imagine how well the combination of the savoury soup, refreshing sprouts and the jasmine rice is. On the other hand, a lot of my friends love the pork katsu curry too. They say that the katsu sauce is legendary, haha!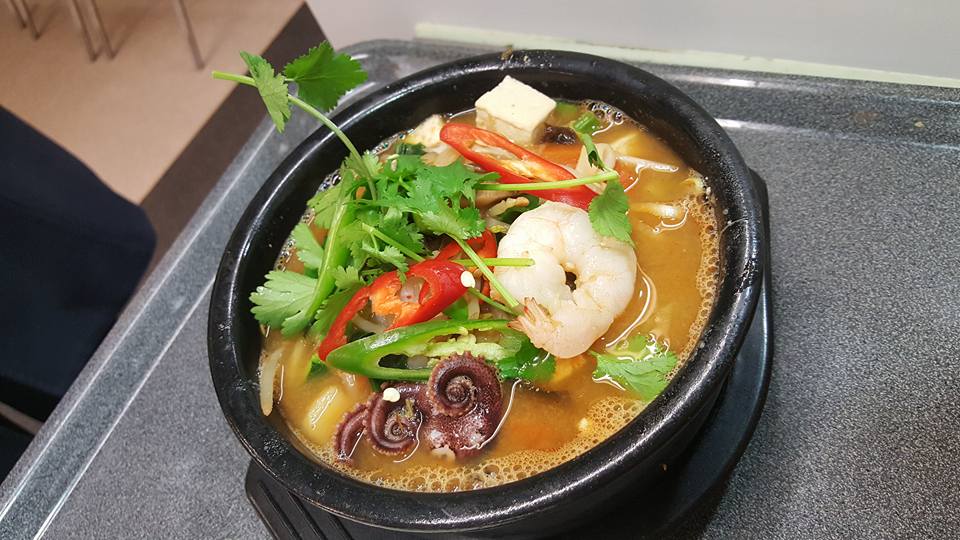 Moreover, Wates House is a student bar on campus, which is also a great place to grab a bite to eat at lunchtime. Wates features burgers, fries and various drinks like cocktails, beer and milkshakes. I personally prefer to build my own milkshake with Oreo and Ferrero Rocher. It costs 3 pounds, not too expensive. However, I seldom go to Wates because it is located near the Surrey court (an accommodation court), which is not that accessible for me, compared with other restaurants (but it really depends on which building you have your lectures/ do revision). I only go for a drink with my friends in String Orchestra after our rehearsal in the teaching block, which is close to Wates. Apart from that, here at Surrey, I am very proud to say that there is a licensed Starbucks store on campus (literally right down stairs of the Hillside restaurant). It is a great communal space to work, meet or socialize.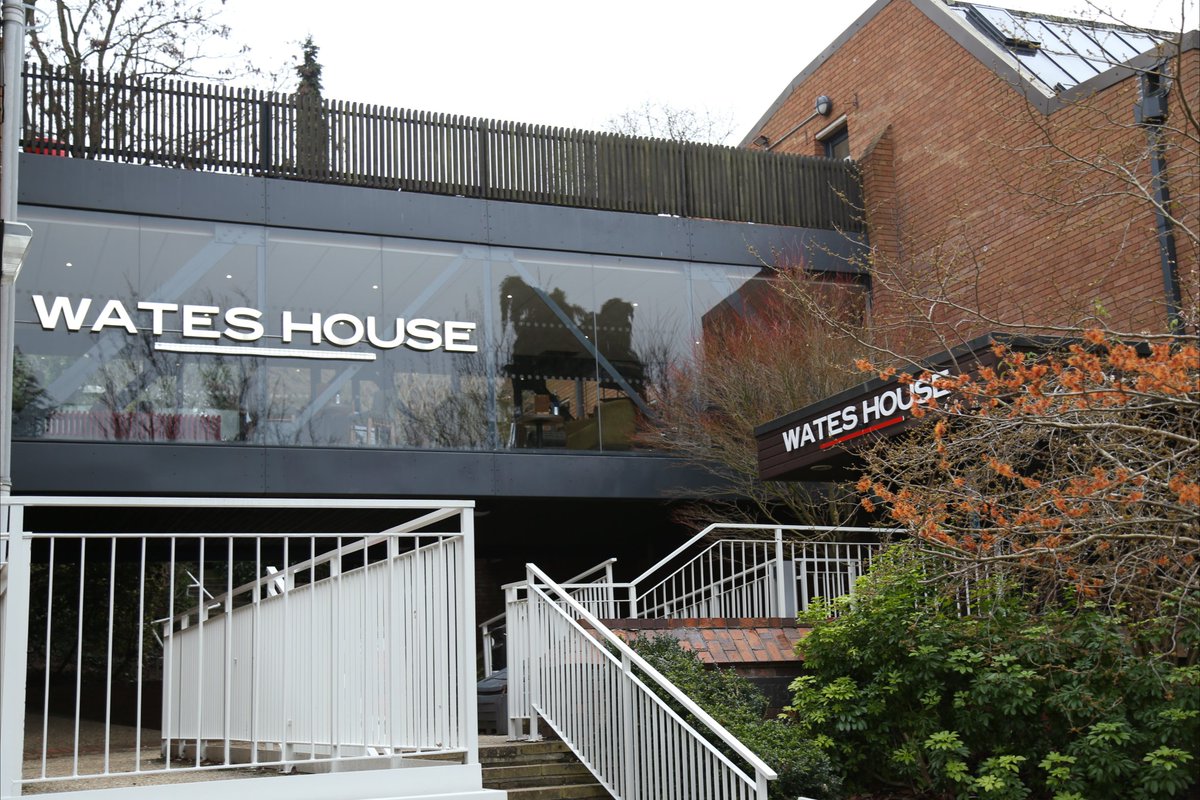 However, Hillside restaurant, Young's kitchen and Wates House are closed every weekend, only Simply Fresh and Starbucks are opened until evening on weekend. In another words, we can get whatever we want anytime on campus! This is really important for lazy me who always have no motivation to cook and prepare my lunch box for the following day, when I am swarmed with exams and assignments.
Erm…… I think that is all for today. I hope my sharing gives you some ideas about what to crave for when you enter the university XD. That's a wrap for this week! See you guys next time! Wish me luck for my exams!!!