Hello! It's me again!
Today is the Lantern Festival, or the fifteenth day of the first month in the lunar Chinese calendar. This day marks the end of the Chinese New Year celebration. May this year of the Rat bring more love, joy, peace and prosperity for you!
As usual, the Chinese New Year this year falls during the term time, therefore I didn't go back home for the celebration. Moreover, the festival falls during exam period this year, which means that I had to prepare for my exams while all my relatives gathered together, having a feast. I felt very homesick when I scrolled through my Instagram stories full of photos of reunion dinner, fireworks, and family portraits. However, we are far more lucky than the last generation, because we can still keep in touch with our families via communication tools, such as Skype, LINE, and FaceTime.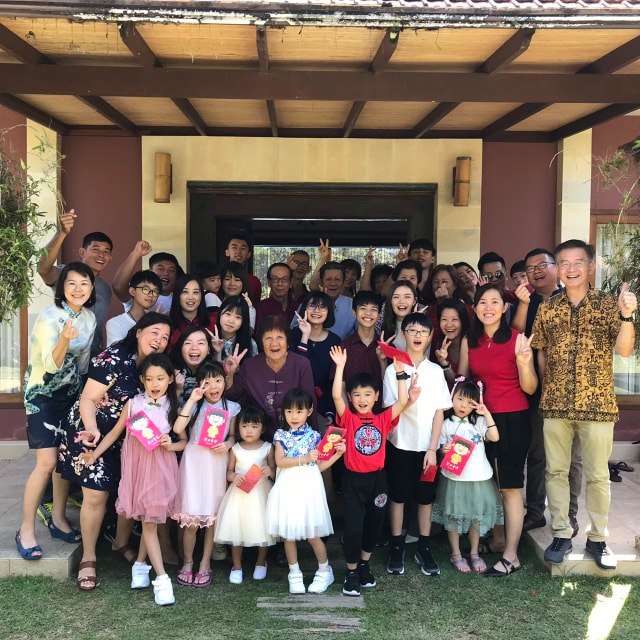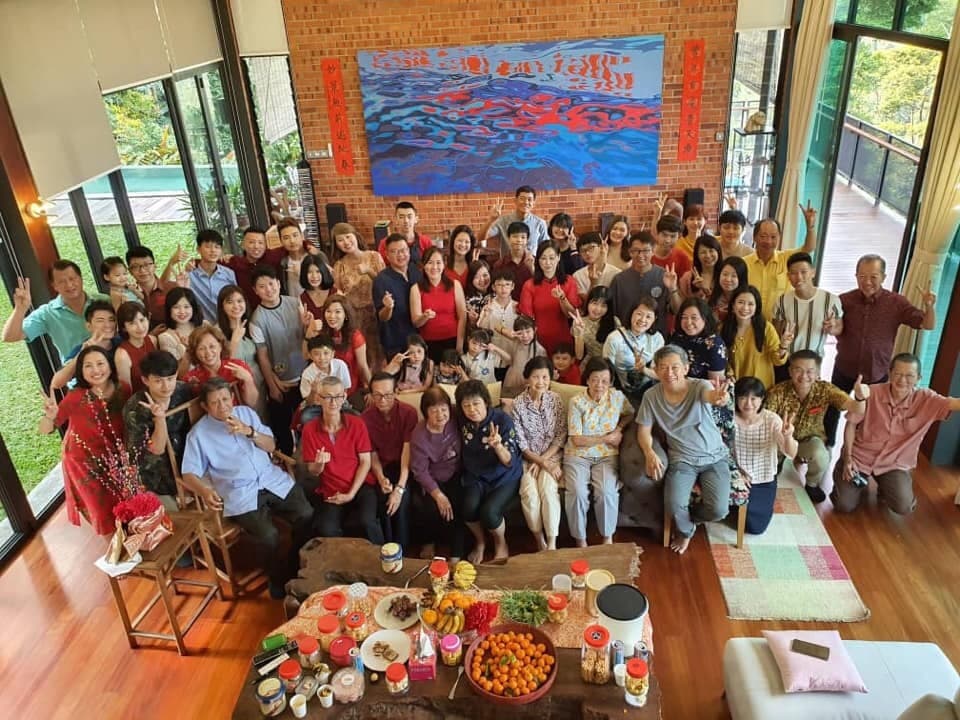 Even though I was addicted to revision during the first few days of Chinese New Year, I spent a few hours to talk to my family, wishing them health and prosperity. I got to see many relatives that I haven't met for a long time, eg. my little cousin has now entered a secondary school, and he becomes very handsome now! He was a cute but naughty boy when we last met, but he is a teenager now. Oh, time flies. Haha. When I called them, my family, about 50 people, were having a hotpot as their reunion dinner. Everyone including my grandmother, my aunts, uncles, my parents and my cousins looked very excited, they got together and enjoyed the food, chatted with each other. The atmosphere was full of joy, I really want to fly back immediately and join them! I was touched when I received the Ang Pau from my grandmother and other relatives, they always remember me, even though I haven't shown up for two years during Chinese New Year.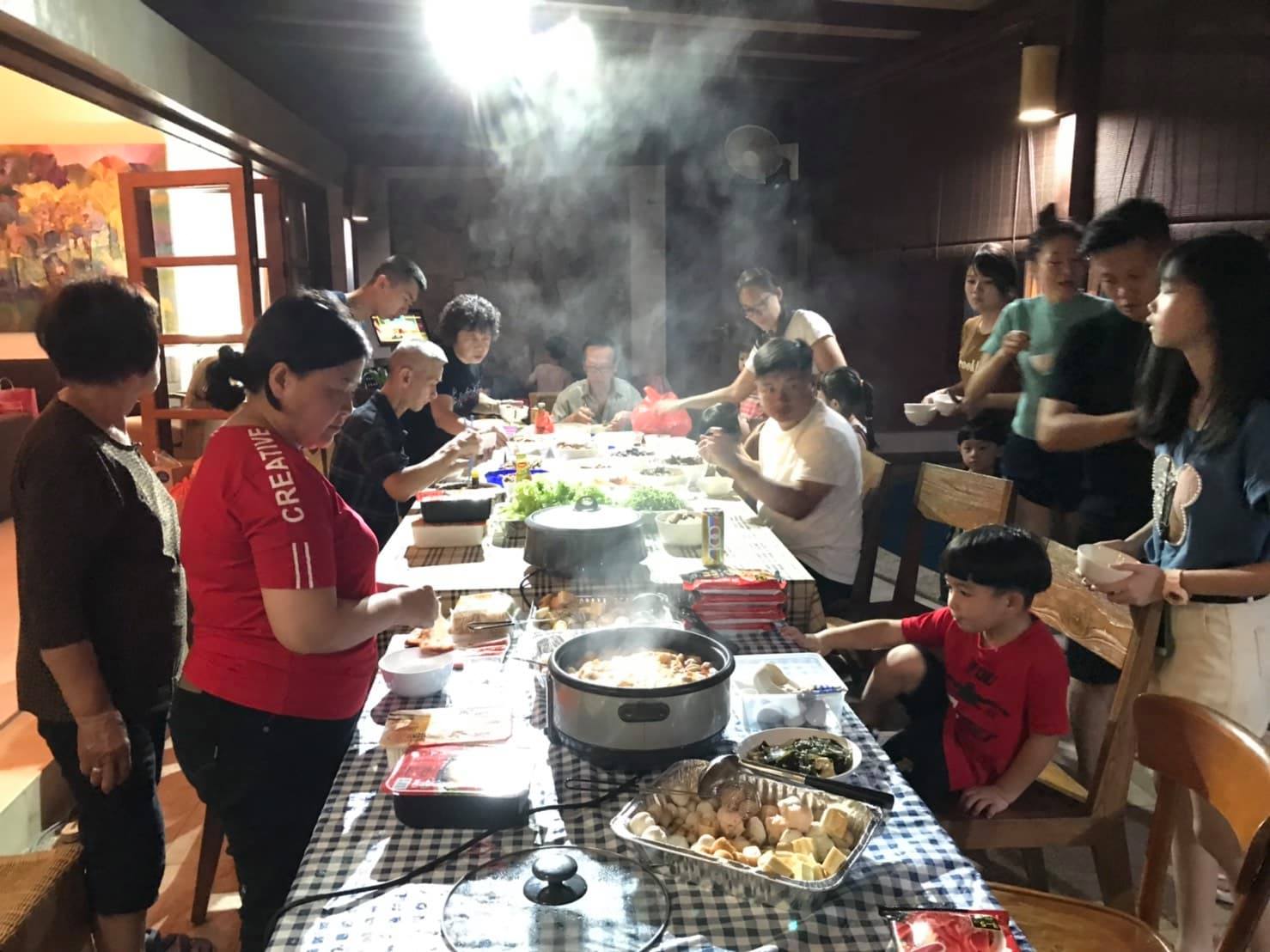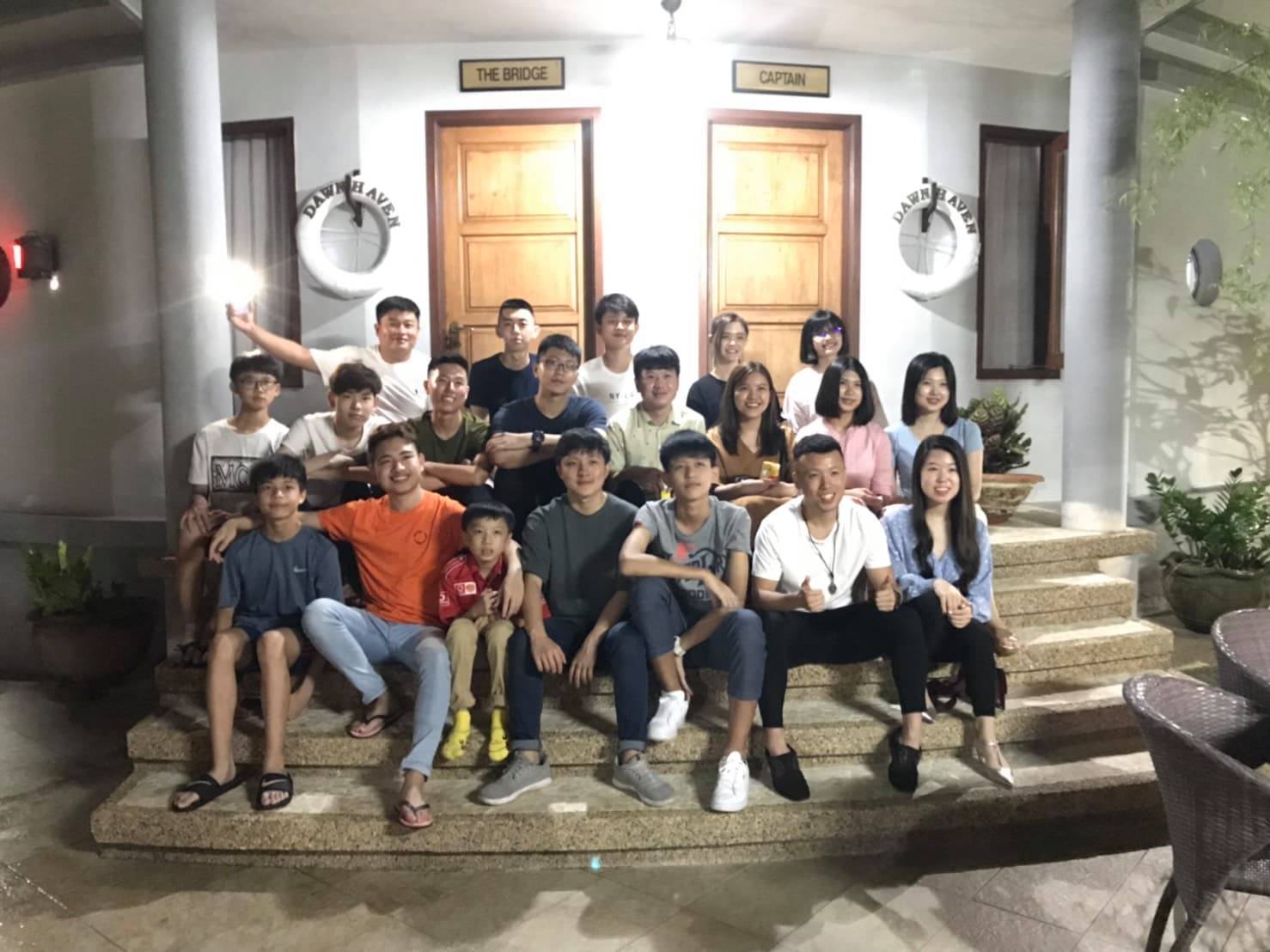 Well, I celebrated Chinese New Year with my friends here. You may not feel the vibes in Guildford, because residents here don't celebrate Chinese New Year. However, London Chinatown has very good vibes. Every year, Chinatown is always filled with brilliant stage performance, live music, and delicious food. For example, the Chinese New Year parade, flying dragon and lion dances. I haven't got the chance to visit London during Chinese New Year, I will definitely feel the atmosphere in London next year.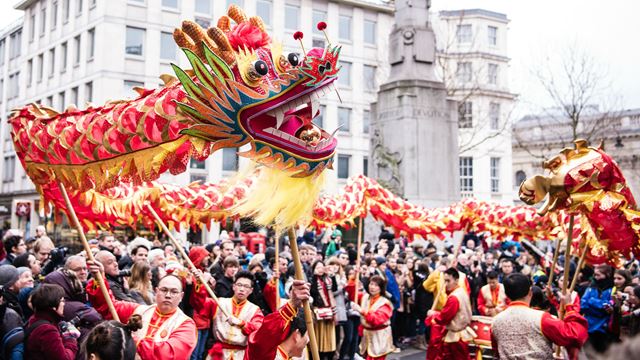 Interestingly, there will be many videos related to Chinese New Year pop up on Youtube on the New Year Eve. The videos wiped out my tiredness after I worked until 11pm on the New Year Eve. Some of the videos are the live broadcast of Chines New Year countdown (with the New Year firework), some of them are the special TV programs for New Year celebration, such as the CCTV New Year's Gala (春晚). The videos always remind me of the ups and downs of the past year, and gives me the courage to face the challenges of the upcoming new year.
On the other hand, Malaysia Society is always a good place to go when you feel homesick, hehehe! On 31 Jan, the last day of exam period, we showed up in red clothes (the colour of good fortune and joy!). We had 'Yee Sang' together, we made wishes like "gong xi fa cai" "shen ti jian kang" "wan shi ru yi", when we tossed 'Yee Sang'. The higher the toss, the better the new year. Then, we enjoyed nasi lemak, prepared by our brilliant committee. We chatted with each other and took a group photo. Trust me, Malaysian Society is a home away from home.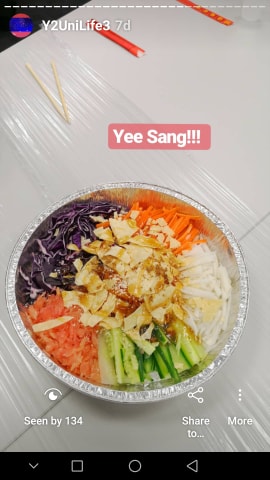 After the exams, I had a hotpot party with my course mates too. We bought the ingredients from Tesco and the Chinese grocery store in town. We prepared the ingredients and had the hotpot together. As an international student here, we deeply understand how lonely we are, especially during Chinese New Year. It's like spending Christmas alone without our families by our side. At that night, we had a deep conversation, and played some card games. It was a meaningful night.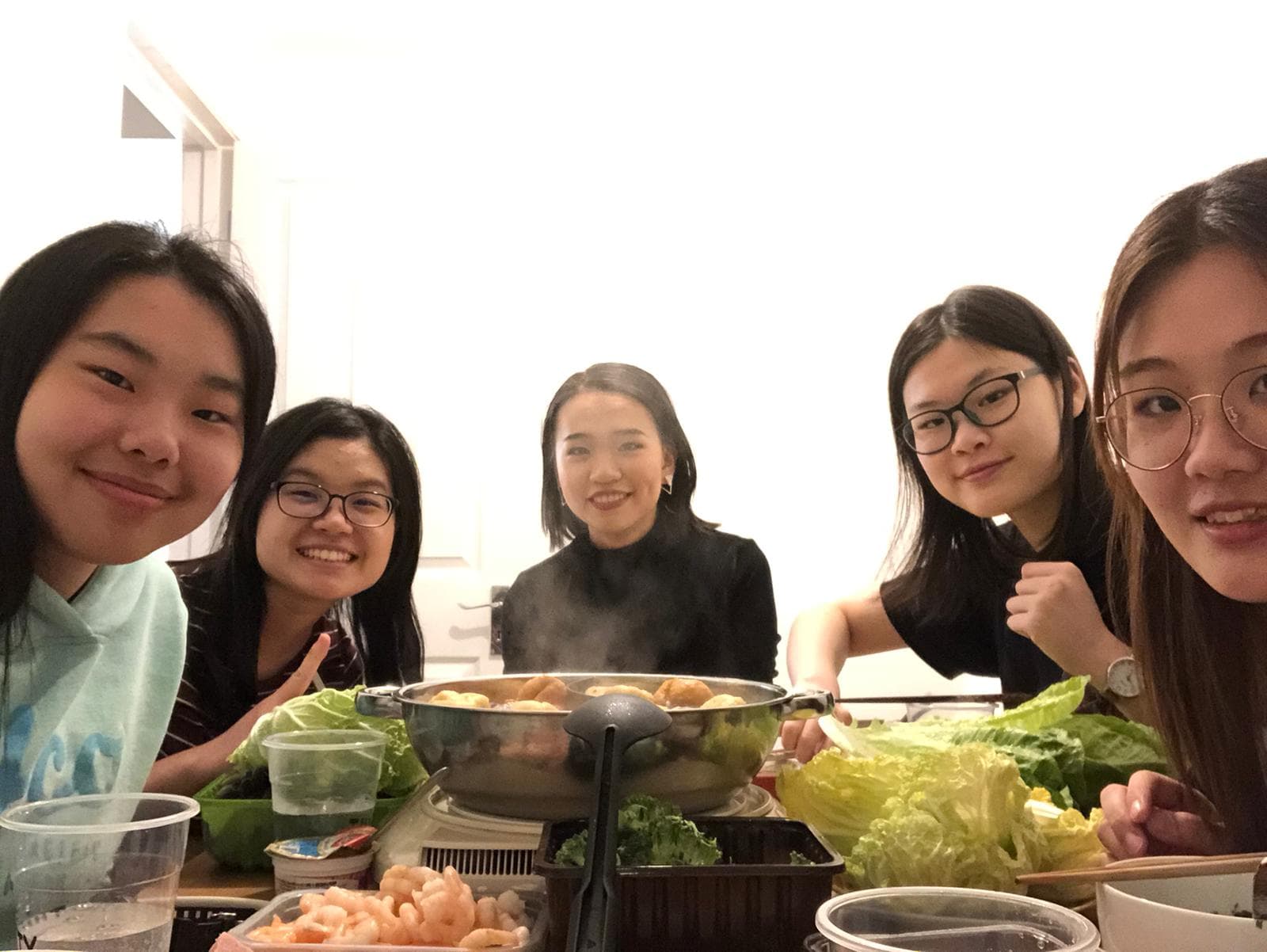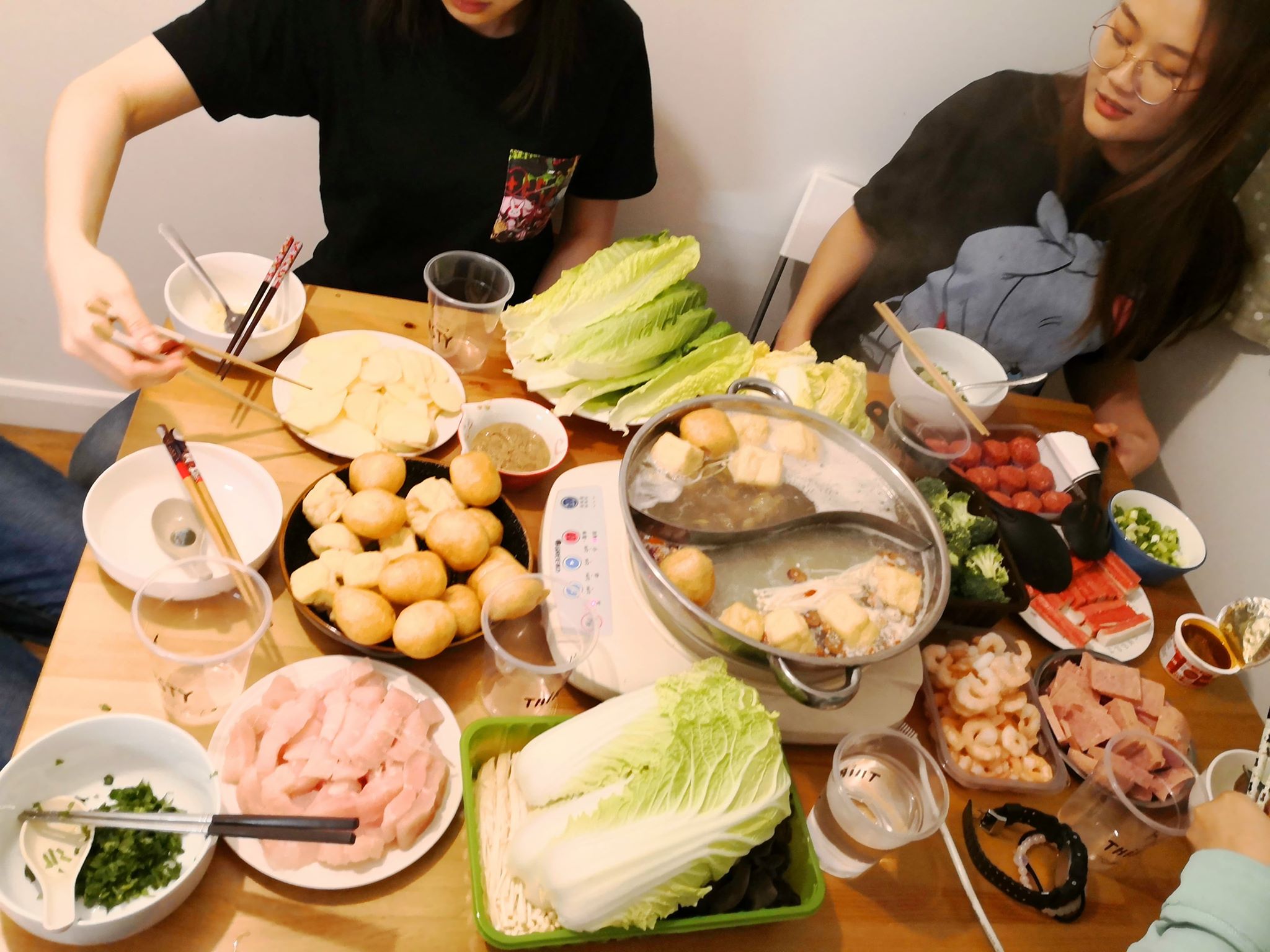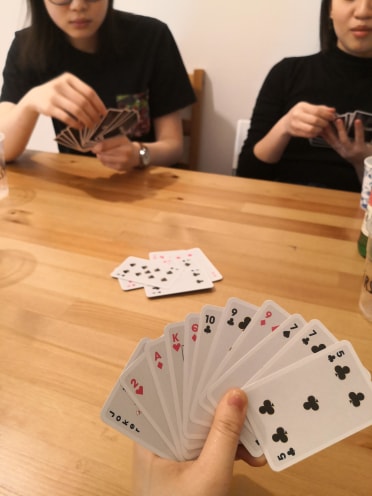 This is how I celebrated Chinese New Year in Guildford. Feel free to comment and share how you celebrate New Year! To those who are celebrating Chinese New Year, do take care and wish you a very good and blessed year ahead! 新年快乐!万事如意!身体健康!合家平安!心想事成!顺顺利利!Huat ah!!!!!!!!