Happy Chinese New Year and Happy Chap Goh Mei! I'm back and I'm putting off the second part of my trip to Korea to later. For now, I'll tell you what the Malaysian Society did for Chinese New Year before our Reading Week break.
As the Media and Creative Director for the society, I'm in charge of managing all the social media accounts and keeping everyone updated on all our events. I, of course, also design all the posters for our events! I'm particularly proud of this latest one (hehe). It did take me several hours to complete though. It wasn't a particularly great choice during exam season, but I did it anyway because it helps relieve stress a little (at least for me).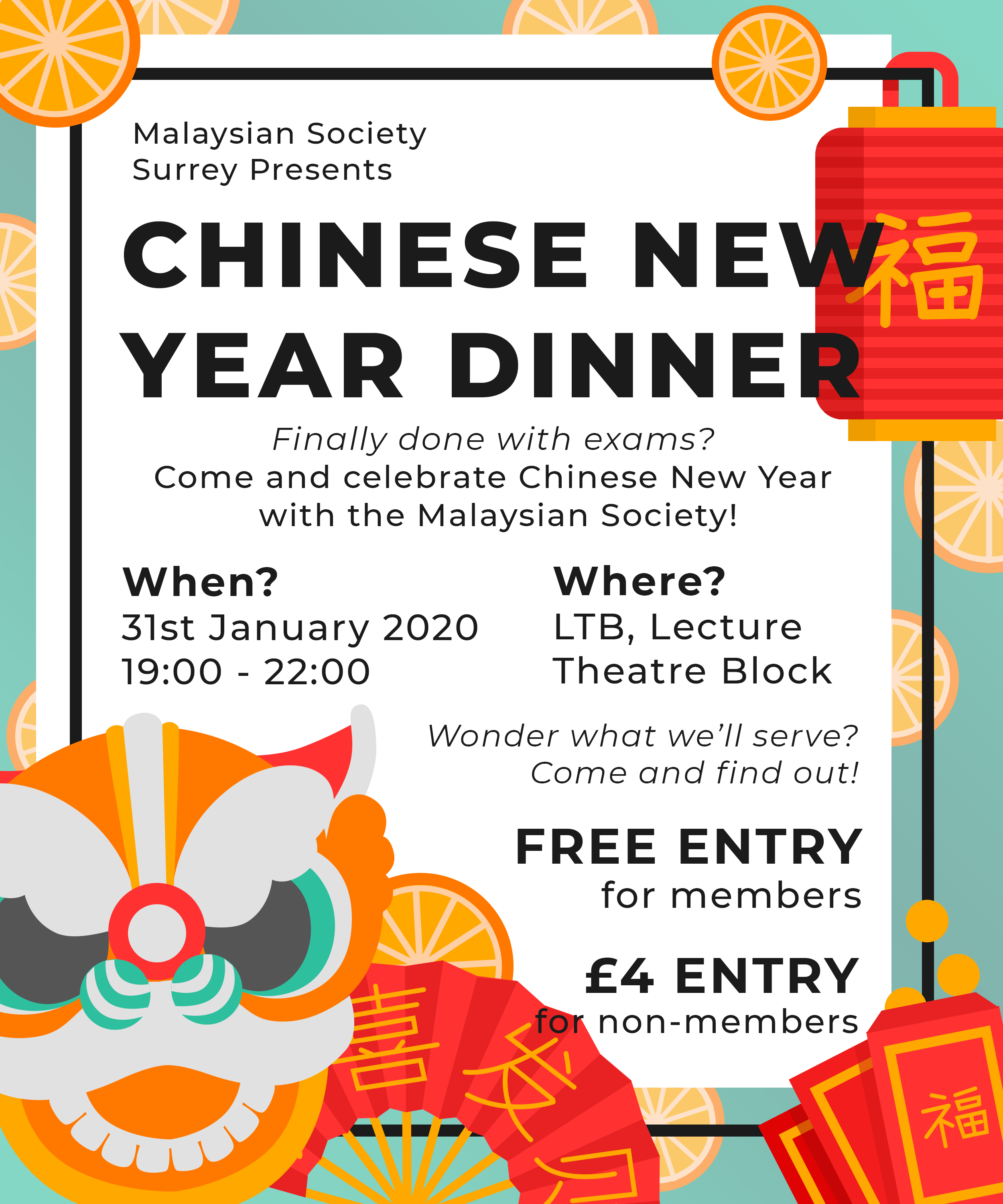 We decided to have this Chinese New Year dinner on the Friday night that everyone finishes the exam season. Thankfully, all of the committee members finished at least a day before that particular Friday so we could prepare food for everyone that night.
As you all may or may not know, a Chinese New Year dinner is not complete without Yee Sang (or the Prosperity Toss Salad)! For those who aren't familiar with this, it is a salad that consists of raw fish, an assortment of shredded vegetables, and a variety of sauces and ingredients, among other ingredients. It's a popular dish that is mostly associated with the Chinese New Year festivities in Malaysia, Indonesia, and Singapore; it is not particularly found in other areas, however. So, of course, the Malaysian Society needs to have it at the dinner!
That's just the first dish though, so we also decided to make nasi lemak. To make things easier with limited kitchen space, the committee split into two to prepare the two dishes separately. I was in the 'Yee Sang' team. A problem that arose was sourcing the ingredients for the yee sang. We did find a simplified version of the recipe, so we made do with pomelo, cucumbers, carrots, white radish, and red cabbage. We then added all the sauces and toppings once we got at the venue.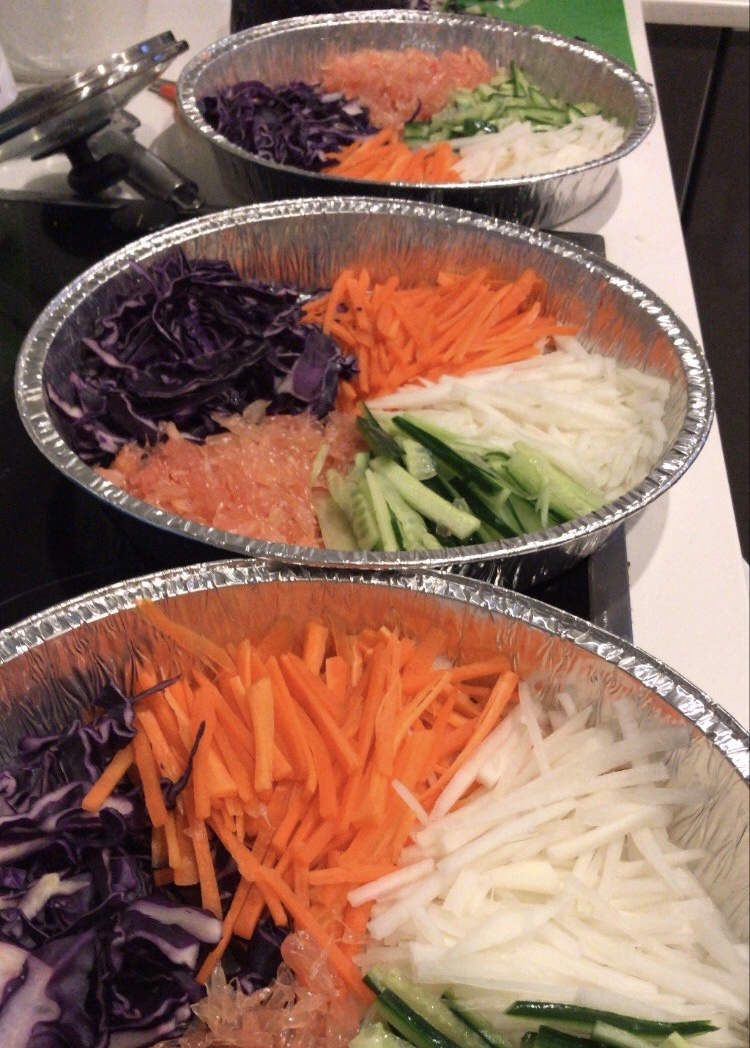 Before we ate, we played a small game where everyone works in teams to pick up sweets of different points with chopsticks within a certain time limit. Chaos ensued and it was a sight to see everyone struggling to pick up the flat chocolates from the plate! We played in rounds and the winning team received a bag of salted egg fish skin, courtesy of one of our committee members.
After that, we ate! Everyone loved the food! We started off our dinner with yee sang, as tradition. To those who aren't too familiar, everyone is equipped with chopsticks and proceed to toss the shredded ingredients into the air with chopsticks while saying various "auspicious wishes" out loud! It is believed that the height of the toss reflects the height of your growth in fortunes; the higher you go, the better the year would be! It is a very messy but interesting spectacle if you haven't seen or participated in it. After the prosperity toss, we served everyone nasi lemak for dinner. As always, our vice president makes excellent nasi lemak! After eating, everyone just had a chill night of chatting with friends.
To my dismay, most of the photos I had taken on that day were corrupted and I could not upload any of the pictures I took. I do, however, have videos that I took and I will be uploading a short video on what happened to all the Malaysian Society social media accounts very soon! So, do follow us on Facebook and Instagram to keep updated!
Next week's blog post will be the second part of my trip to Korea! In fact, I have the first part of my vlog in Korea up on YouTube right now! Wanna check it out? Click here! See you all next week!