Morning guys! It's me again. In this blog, I would like to continue sharing my experience of finding private accommodation. I have discussed some important factors to be considered in my last blog. Now, I would like to explain some terms that you may come across during application. I have concluded the information based on 'A student's guide to the private sector' published by the University of Surrey Lettings.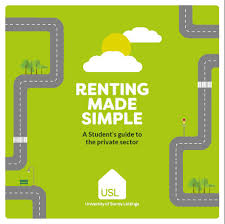 1. Guarantor
A guarantor is a third party, such as a parent or a relative, which agrees to pay your rent if you fail to pay. Nonetheless, most of us don't have a UK-based guarantor, therefore you may be asked to pay from 6 to 12 months' rent in advance. It is fine if you can afford to pay the 6 to 12 months' rent in advance, without a guarantor. Some students do that (eg. my brother), but there is a risk if you have problems with the contract and want to stop renting the property, because the landlord won't give the rent back to you.
The university have a Guarantor Scheme to help continuing students who are unable to secure private rented accommodation because they don't have a UK based guarantor. For more information, you can visit their website: http://www.surrey.ac.uk/currentstudents/accommodation/guarantor-scheme/
Alternatively, external companies such as housing hand also offer guarantor services, but remember to make sure if you use them that you are clear on what their fees are. The companies may fudge or cheat you just because they know more information than you. However, I personally don't think that there is a need to get guarantor services from external companies lah. Haha.
Oh one more thing, not all estate agents and landlords accept guarantor services, including the university scheme, so it is always worth asking the agent or landlord if it is something they might consider.
2. Landlords/ agents
(a) Estate agents – they act on behalf of a landlord, such as Simply Let and Foxtons. They offer you the properties that fit your preferences, so you don't need to contact different landlords and organize viewings one by one. However, agents provide the service with commission, it is somehow a bit expensive. Therefore, ask for all fees before, during and after the tenancy. Don't jump in until you are sure.
(b) Resident landlords- They are homeowners who rent out a room in the property in which they live themselves. Thus, you are a lodger and do not have tenant rights. A resident landlord usually offers a more flexible contract. For example, you don't need to give the notice to end the agreement, guarantors are not required, bills are usually included in the rent. However, since you are living in someone's house, you have to obey the house rules and their habits. Normally, we don't go for this option, because it would be better to live with our friends.
(c) Private landlords- They rent a whole property as a group. There are more requirements, for example, the landlord must provide written notice to end your tenancy, you are not allowed to end your tenancy, or you won't get your deposit back. You may need references or guarantors as well/ Basically, you and your housemates rent a whole house and distribute the rent yourselves. You are jointly responsible for the rent of the whole property, and collectively responsible for the household bills. However, depending on the contract, the bills can be included in your rent. I rent my accommodation via a private landlord. Most of my friends go for either estate agents and private landlords. The landlords normally advertise their properties on websites, such as Studentpad, spareroom.com and Gumtree.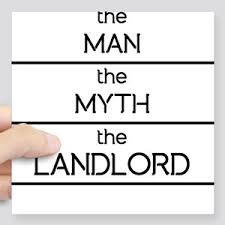 3. Deposits
Securing the property is always the most expensive part of the process, with a big sum of money to pay: your first month's rent and a deposit (usually equivalent to 4-6 weeks' worth of rent.) I paid for a 6-week-deposit for my room.
Based on Wikipedia, a damage deposit or deposit is a sum of money paid in relation to a rented item to ensure it is returned in good condition. In other words, the landlord will take a sum of money from the tenant. If the property is returned in good condition at the conclusion of the tenancy, the landlord should return the deposit. If the item is returned with damage beyond normal wear and tear, the cost of repairing that damage may be charged against the deposit, and part (or none) of the deposit will be returned. Therefore, do save money from now hahaha, so that you have enough money to secure for a property.
I think those are the key terms you have to know before you sign a contract for accommodation. I was quite confused with all those terms when I was looking for accommodation last year. I hope that this blog would be beneficial to you. More information can be found on https://www.surrey.ac.uk/lettings/usl-managed-properties
Alright! Wish you guys have a fantastic week! Catch you guys next time!