Hello! How are you? Did you spend some quality time with your family on Mother's day last week? My brother and I bought a cake for my mum and cooked her dinner. She didn't realize that day was Mother's day, so she was pretty surprised with the Mother's day gift. I hope you all had a good time with your mum.
I took a break from studying yesterday. To be honest, it is still a challenging task for me to concentrate and study at home. I always wanted to put things off, especially when I come across some difficult subjects/modules. However, I feel guilty and regret whenever I procrastinate. This somehow made me a bit stressed, looking at those uncompleted tasks piling up. Therefore, I decided to take a break and recharge myself (however I don't know if this is another form of procrastination…haha).
Basically, I did nothing but watching TV programmes yesterday. I always watch TV programmes while having my dinner when I was in the UK. Watching variety shows is a good way to relieve stress, because I can't help laughing when I watch them. My favourite Korean variety show is Running Man. I have been watching the programme weekly for 8 years and it has never let me down. The show focused on the main cast of eight celebrities who compete in various games and races throughout a number of locations in Korea, such as Myeong-Dong, N Seoul Tower and Jeju Island (they sometimes shot in other countries, eg. Hong Kong, Vietnam, and Switzerland).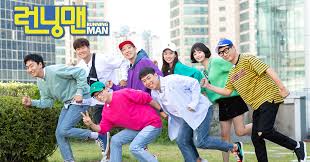 The earlier episodes featured the popular 'hide and seek' game where half the group became the mission team (with some special task to do) and the chasing team (who must rip the mission team's nametags in order to win). In other episodes, the cast members were locked in an empty building and they have to find some hints/clues in order to get out of the building. In addition, some actresses and singers like Twice and Apink would be invited to the show and have fun with them. The chemistry among the guests and members is unbeatable, their hilarious banter, jokes and pranks always made me laugh out loud. I think this is why Running Man has been attracting many fans from all around the world.
Do you know an American talk and news satire television program called 'The Daily Show'? This is another show that keeps me laughing. The Daily Show draws its comedy and satire from recent news stories, political figures, media organizations. Although the show only lasts 30 minutes, the host, Trevor Noah cracks me up. He is so funny and hilarious, especially when he imitates the American president, Donald Trump. His talk includes not only jokes, but also brings out the latest news and inspires the audience. He seems to be a very real person. I would definitely attend The Daily Show if I have a chance to visit New York.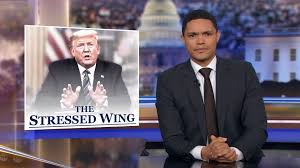 Well, this is how I spend my day yesterday, watching TV programmes. Apart from that, I went for a walk with my dad, and helped my mother prepare our dinner. We have hotpot yesterday, yay! I only had hotpot once in the UK, I really miss it. Moreover, I covered a song from the movie 'Lala Land' with my siblings. My brother and younger sister played the piano and I played the violin. We always record our covers and post them on social media.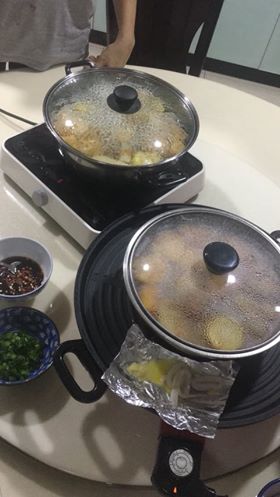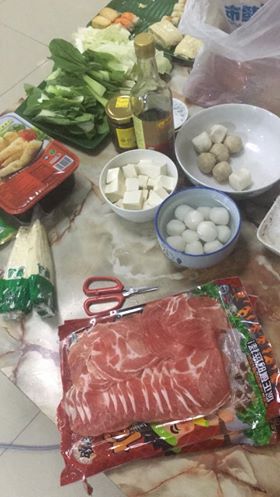 Anyway, yesterday seems to be a boring yet relaxing day for me, but I feel recharged now. I hope that you guys would have a nice break in this weekend without worrying about your work/studies. No matter how much of work piles up, taking some time off for yourself is sometimes necessary.
See you next week! Have a lovely weekend!