In this time of uncertainty, it may be truly difficult times for some people, whether mentally or financially (and, etc.). My heart goes out to all workers in the healthcare industry, who have been and are under immense pressure, and are devoting their time and effort in fighting against this pandemic. Hats off to all other frontline workers as well, be it in F&B, delivery, etc., for working and making our time at home as comfortable as possible. I cannot thank all these workers enough for their contributions.
Amidst these trying times, it is truly important to take care of our mental wellbeing. Some may find it difficult to stay at home constantly, without the freedom to go out. However, I admit to being a homebody. I generally don't go out of the house anyway, except when I need to (or when someone invites me to go out). I do miss being able to meet with friends, go to the supermarket with my mother, and just be able to go out freely but we must all do our part in maintaining social distancing to curb this pandemic.
To some, it may be helpful to just maintain a daily routine: for example, get up, exercise a little, eat at set times every day, sleep at reasonable times, etc. I do admit I am terrible at sleeping at a reasonable time, though. Oops. However, I have been spending a lot of my free time improving myself as well as expanding my horizons in different aspects. I'll talk about some things I do at home and maybe you could give some of these a shot! If you think this list isn't enough, don't worry! I definitely have more activities that you could try, so keep updated!
(1) Exercise!
Now, I know this comes up a lot in all those 'things to do at home' lists on every blog or video out there. Well, I have to include it too since I have been trying to keep fit. You may be thinking, "Oh dear, she's gonna go on a rant about how I should exercise" or "I'm too lazy for that." I won't go on a rant, I promise. You should already know by now that exercising is healthy; I don't have to tell you that. Admittedly, I have been thinking the same thing until somewhat recently. Something motivated me to start working on my body and fitness (it's a secret, shhh), and I'm actually starting to genuinely enjoy it. Usually, I'd prefer 'working out' by playing games such as basketball, badminton, etc. But since I'm stuck at home, I don't have the opportunity to do so. Once I had that motivation to move, I roped my family in to join my exercise sessions and it acts as a great bonding time between myself and my family. If your family isn't keen on joining in, find a friend to join you on video chat!

You can find numerous 'work out at home' videos on YouTube which don't require any equipment at all (though I'd suggest getting an exercise mat to provide comfortable padding for any floor-work but it isn't necessary). Don't over-exert yourself the first time you start doing it, otherwise it might just discourage you from exercising again. Take it easy, maybe look up exercises made for all ages (so your family can join in too), and remember to stretch before and cool down after!
(2) Playing Musical Instruments
I have been experimenting with musical instruments for most of my life. It started when I was messing around with my mother's abandoned and out-of-tune guitar (which nobody in the family knew how to play) when I was about 11 years old. When I was about 12 years, my parents offered to send me to violin lessons because I expressed my interest in learning the violin. Admittedly, the lessons weren't good but in that span, I learned to read music sheets. After a few months, I quit the violin and that was that for a while. Keep in mind that during this time, my younger brother also had piano lessons (although he also ultimately quit). My parents had bought a piano for this purpose.

Fast-forward to months after my brother and I quit, I started messing around on the piano that was laying dormant in the house. With my knowledge of the piano (that I learned from books) and my ability to read music sheets, albeit slowly, I started to learn songs on the piano. I was still messing around with the guitar as well, so my father helped change the strings and tune it for me. This basically jumpstarted my journey in teaching myself to play the piano and guitar. I absolutely love playing musical instruments and my parents realised that. My parents supported me when I also started experimenting with the bass guitar and the drums. I basically wanted to be a one-woman band. Playing gives me an output to express my feelings as well as relieve stress that I have (although sometimes it gives me stress when I can't play a piece properly).

Long story short (but not really short), I have spent a lot of time teaching myself to play, which means you can too! You just have to start. If you have a spare instrument somewhere, pick it up and mess around with it! If not, you could borrow from someone or get a used instrument. It may be daunting, but stick with it long enough, you'll hopefully find the joy in it like I do. If you don't, my list isn't over just yet!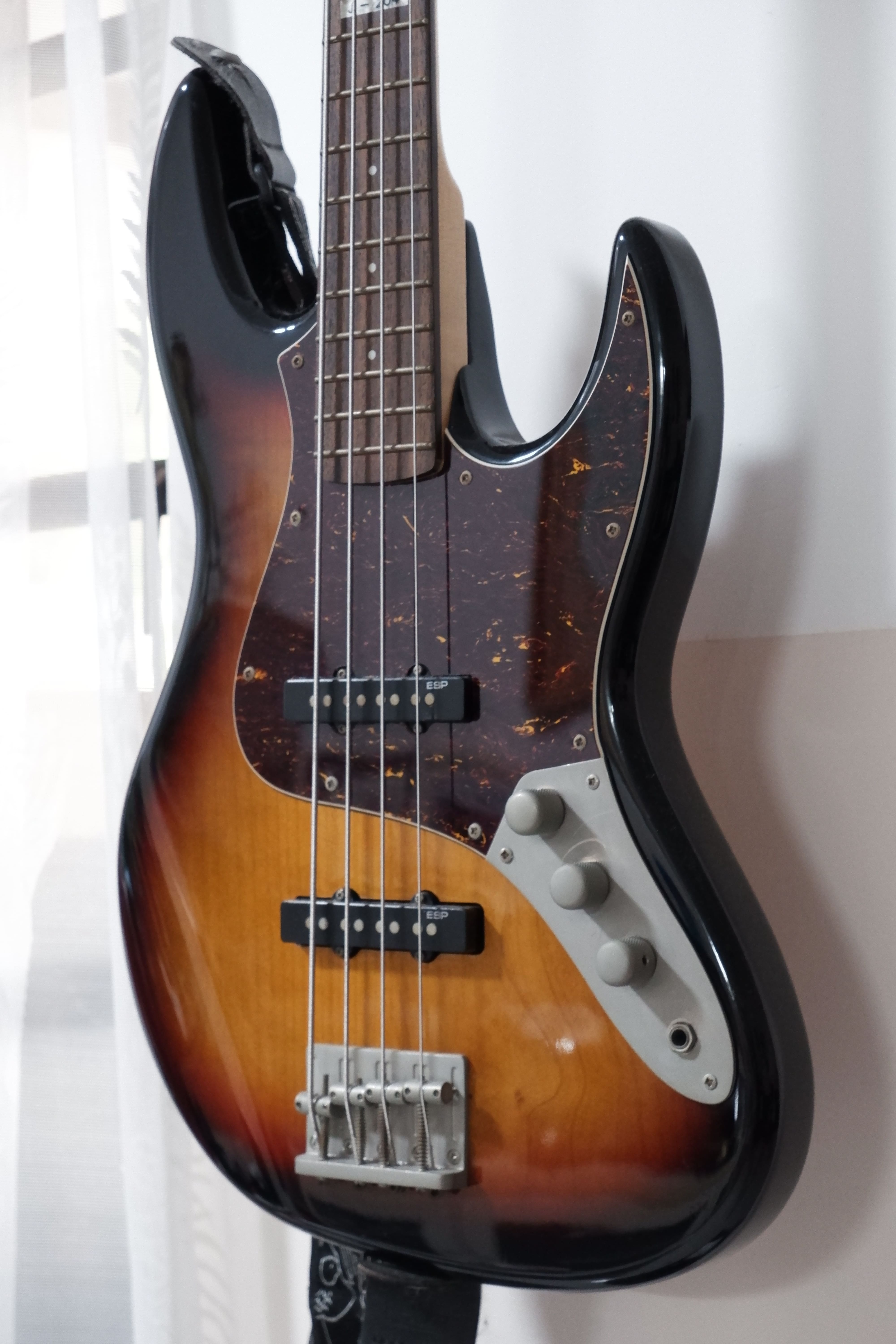 (3) Learning a New Language
For those who don't know, I have been learning Japanese and French for a while now. I had even taken the GGA Stage 2 Japanese course that the university offers in my first year, and I had just finished the GGA Stage 2 French course recently. You can read my blog post about the GGA language courses offered by the university here. With all my free time, it has been great to be able to spend more time practising the languages I'm learning. There are so many resources online to help you learn your desired language! I've been trying to improve my Japanese (which I've been ignoring lately) mainly by learning more vocabulary. It helps to read in your target language and acquire the vocabulary from there. If you're learning Japanese like me, Terrace House is an amazing reality show (available on Netflix) to try and follow along.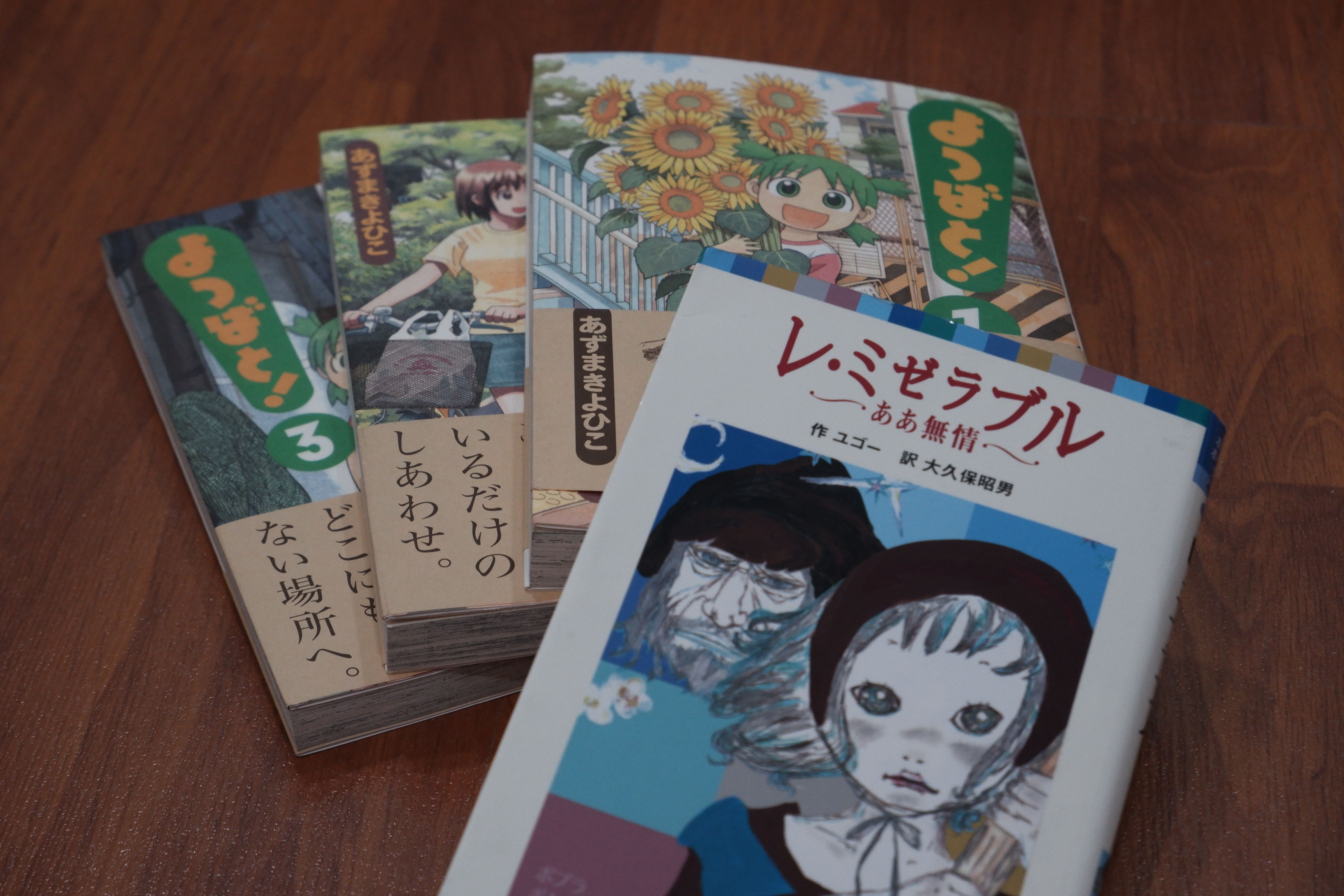 In fact, I'm also trying to learn my mother's mother tongue (hah, see what I did there?) which is Cebuano/Binisaya. It is the major dialect of the Visayan islands and parts of Mindanao in the Philippines. Although the national language of the Philippines is Tagalog, my mother grew up in an area where Cebuano/Binisaya was spoken. A major advantage I have in learning the language is that the grammar in Malay is somewhat similar to the grammar in Tagalog or Cebuano/Binisaya. Well, it's more similar to Malay compared to English at least. In fact, there are many words we have in common. To name some: bola, anak, sakit, etc. In some ways, it really helps speed up the process of learning the language.
I had just learned this: "Gigutom ko" means "I'm hungry" in Cebuano. This is the phrase I have to learn in any language. Truly, truly important.

There are so many languages out there and it's always nice to be able to speak another language, even if you think you're horrible at it. It's worth the shot!
(4) Trying New Recipes
I'm not a good cook, by any means. But I try my best to make the most of my available ingredients and experiment with them. There are so many different dishes out there that are so easy and quick that I used to make them on almost a daily basis. For example, I love a good gyudon meal. If you don't know what that is, it is a Japanese dish consisting of beef and onion simmered in sweet sauce atop a bowl of rice. You really only need sliced beef, onions, soy sauce, mirin, sugar, and some optional cooking wine/sake. Click here for the recipe I use if I don't have any dashi (Japanese powdered fish stock). If you have kimchi in the fridge, don't be afraid of making some kimchi jeon or kimchi fried rice! And of course, for those who haven't experimented with tofu, I would highly recommend making dishes like mapo tofu (Chinese) and agedashi tofu (Japanese).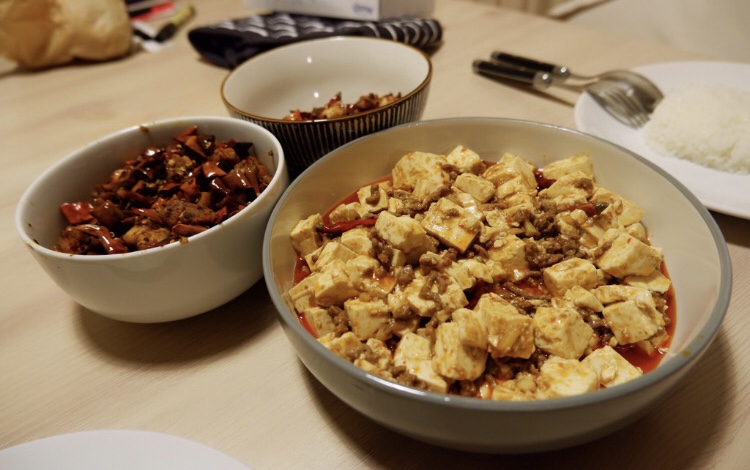 Some YouTube channels that I have been watching for recipes include Buat Orang Lapo (Indonesian/Malaysian), 집밥 korean home cooking (Korean), Panlasang Pinoy (Filipino), and Yao Lam / 日本太太の私房菜 Japanese Home Cooking (Japanese).

Don't be afraid to fully utilise the ingredients you have! There tons of different cuisines out there that you can try. Unlike me, try and stray from Asian flavours and explore cuisines such as Mediterranean, Greek, Italian, etc.!
(5) Watching and Streaming Shows
We all know there's Netflix, right? It's pretty much ubiquitous now, especially during this time. There are new shows and films being added to their service constantly, so you have tons of content to watch. But we should also not forget about other streaming services out there!

If you have an Amazon Prime subscription, you should be aware that your subscription also gives you access to Prime Video, which is Amazon's streaming service. They do have Prime-exclusive shows too, so check it out if you have Amazon Prime! Disney Plus (UK) has also just been made available for the UK audience (although not available for Malaysia yet, unfortunately) and you gain access to various films and shows that include Pixar, Marvel, Star Wars, and National Geographic. If you know about Hamilton the Musical (which is amazing by the way), the original recording of the Broadway show will be released on Disney Plus in July!
Speaking of musicals, if you are into Broadway or West End productions (like me!), BroadwayHD exists just for you! There are hundreds of productions available to watch on the platform. There are other streaming services you can watch productions on, such as Globe Player, Marquee TV, etc.

And on a side note, for anime fans, you must know of Crunchyroll. It is probably the 'Netflix' of the anime streaming world. There is also Funimation which is available to the US and UK audience (though not Malaysia, unfortunately).
(6) Shooting Videos and Video Editing
If you don't already know, I have a YouTube channel which I use to upload my travel vlogs. Although I haven't travelled in a while, I'm still behind on my vlogs (because I love to procrastinate). I still have yet to complete the series on my trip to Korea. However, I do have a fairly new video up which is the second part of my trip to Korea. If you'd like, you can watch it here! While you're there, you can also like the video and subscribe to my channel and all that jazz (shameless plug).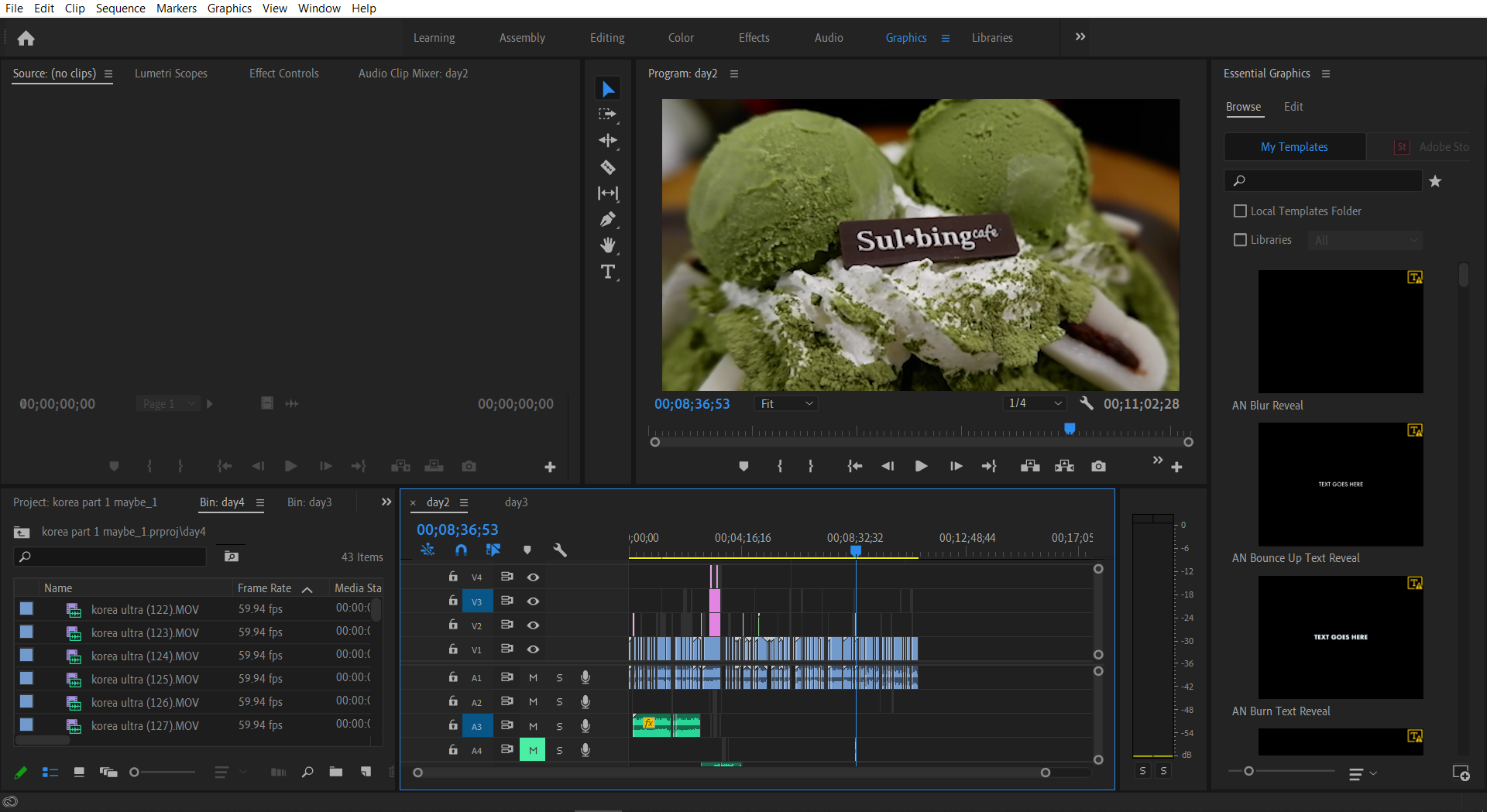 I have been editing videos since the early days of recording my own Minecraft gameplay (cringe, I know, but you have to admit Minecraft still holds up). I've gotten much better at editing videos and have recently upgraded to Adobe Premiere Pro from a random freemium software. It has a very steep learning curve but I think I've begun to get the hang of it, (though I spend hours editing a single video).

With manual video editing, you can be so much more creative with your own videos. Like I am starting to, you can also delve into doing visual effects like making yourself look like you have a lightsaber or that you are on fire (more on that in a future blog post!). The possibilities are endless! Time at home is a great opportunity for people to be creative and utilise your environment (and whatever props you have at home) to its best.

If you are interested in making simple videos, but wouldn't like to shell out any money for cash just yet, here are some free software products (for Windows, Mac, and Linux): OpenShot, Shotcut, and Lightworks. If you're just starting out, OpenShot would be the simplest and easiest to learn, and from there you can progress to either Shotcut or Lightworks. For Mac users, don't forget that you can get iMovie too, which is pretty easy and simple to use though I would recommend getting another software for more sophisticated editing.
This is not the end!
This blog post is getting a little too long (probably because I rant about each point a little too long), so I'm splitting my list into parts. How many? We shall see. In this post, I've highlighted the slightly more mainstream things to do with your free time. Next week, I'll start to list some things that you may not have thought of before, so come back here next week!