Hi there, It has been a long while since my last blog! For those who just joined the Surrey family, I'm a final year biomedical science student and also a student ambassador. I did a placement in London last year. It was a busy but fruitful year, I would definitely encourage you to apply for placement if you have the chance!
If you went to the Fresher Fayre last week, you might notice that we are recruiting student ambassadors. You might wonder what a student ambassador is, what does a student ambassador do, or, what you could gain from becoming a student ambassador. Hence, in this blog, I would like to tell you more about student ambassadors.
Student ambassadors are representatives of our university. We do lots of stuff to help promote Surrey to students around the world from high school to postgraduate. For instance, we do campus tours for prospective students, take over Surrey official Instagram ( @uniofsurrey) to share our uni life, organize webinars to talk about placement experience…and a lot more!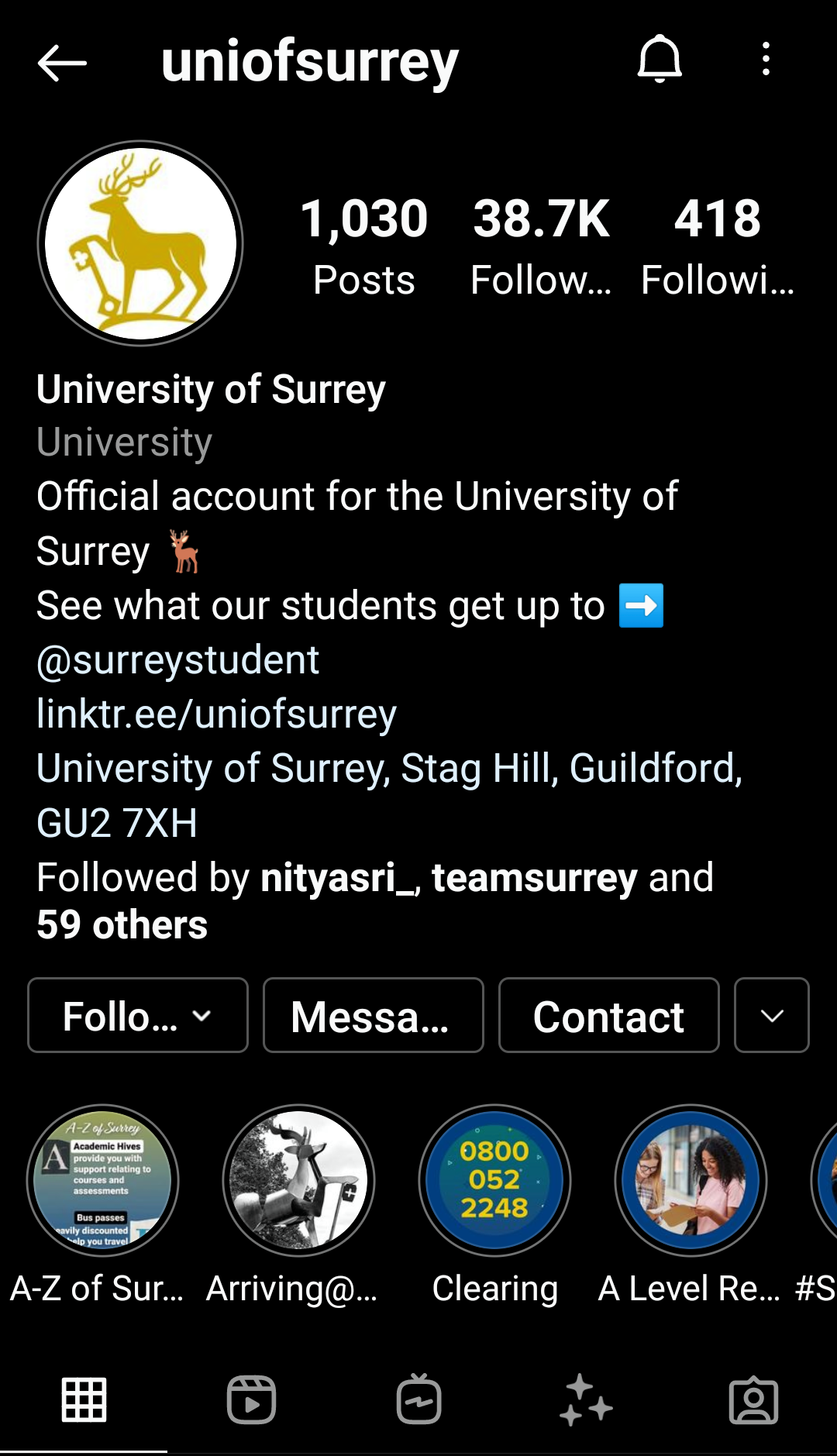 There are four strands to the Student Ambassador Scheme which engage in slightly different activities: UK/EU Student Recruitment; International Student Recruitment; Widening Participation & Outreach; Marketing, communications, and digital and social media. As for the international/EU recruitment (where I am based), we mainly help encourage more international students to get involved in Surrey. We work closely with the regional officer, Isabelle to support Malaysian students. We attend the pre-departure briefing in Kulala Lumpur / via Zoom to share our experience and advice to the prospective/ admitted students. For example, we tell them where to buy stationery and groceries in Guildford. The most common question I get asked by the students is whether there is halal food in Guildford. The answer is yes. There is halal food offered on campus (eg. halal food are labelled as halal food in Simply fresh, Hillside restaurant and Wates House do offer halal food too). There are some Arab stores that sell halal food and groceries, so don't worry!
In addition, we write blogs regularly on Surrey meets Malaysia. We share our student life in university. For instance, You could find blogs about my money-saving tips, how to look for private accommodation, how to apply for a part-time job, as well as my experience of spending Christmas on campus. As international students, we understand that you might feel homesick, stressful or unfamiliar when you arrive in a country that is 17 hours flight away from your hometown. Hence, we share how we overcame the challenges, we provide information and support to whoever needs help when they arrive in the UK. In short, don't hesitate to ask anything! We are here to help you!
Furthermore, we collaborate with other strands to promote Surrey. There is a HEAT ambassador portal in which student ambassadors can apply for the job. The jobs include a variety of events in university (e.g. applicant days, open days, Faculty specific events, high education fairs, as well as Science, Technology, Engineering, Arts and Mathematics (STEM)). We also do school visits. For example, there was a job where student ambassadors are required to help explaining antimicrobial resistance to year 9 students in a lesson about evolution. Moreover, there is a job that requires ambassadors to support a student who is a wheelchair user attending lectures using an accessible route. Sometimes, our blogs/quotes will be shared with prospective students, or posted on our university official Twitter (@UniOfSurrey). We also make videos for our university Instagram. We organize webinars to discuss/address questions from prospective students too. Although I haven't done many shifts (the shifts are taken so quickly!), I would say it is enjoyable and rewarding working as a student ambassador as I gained diverse experience and met people from different backgrounds.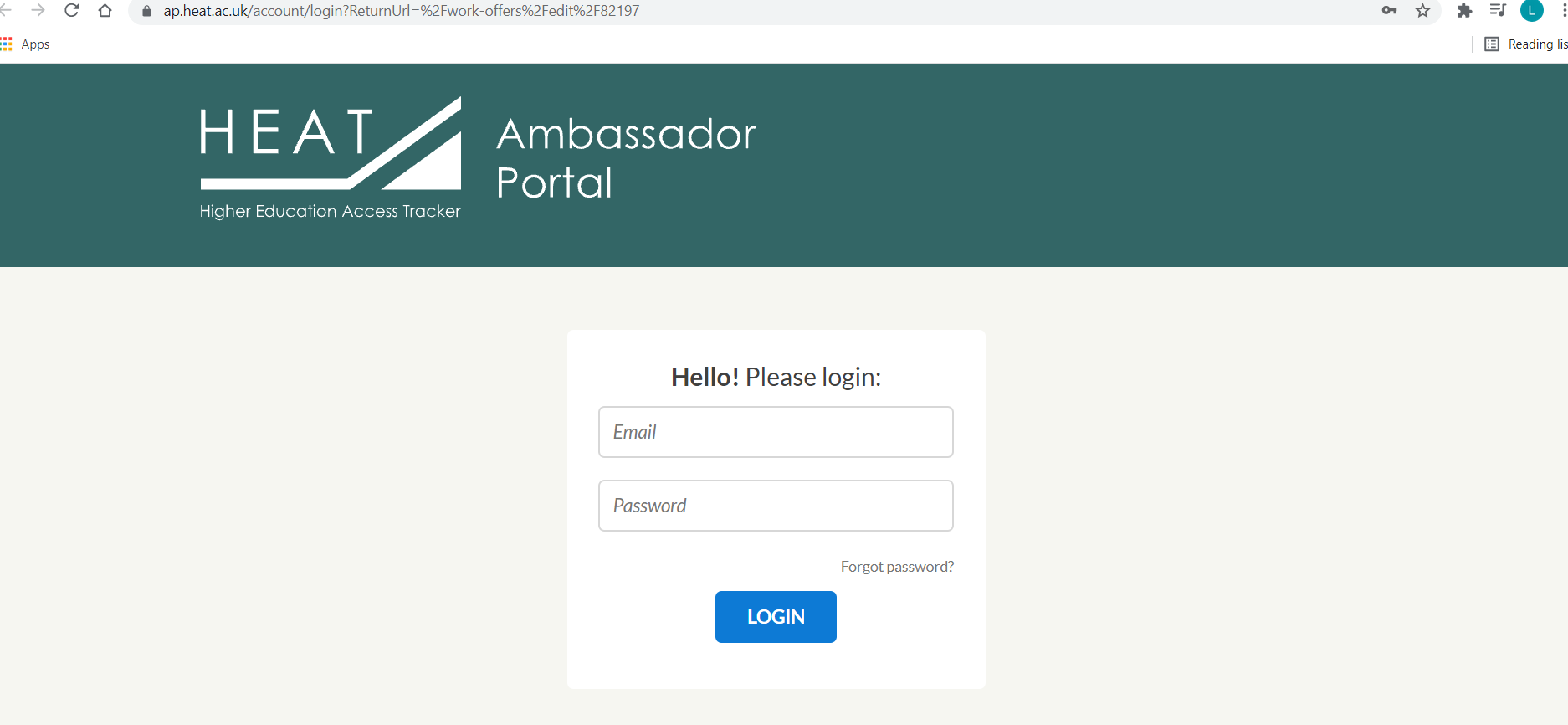 Apart from that, being a student ambassador is a part-time job – you could earn money from it (and I would say the pay is high). In addition, I'd say the main advantage of this job is the flexible working time. There are jobs that take long hours (around 4 hours), while there are jobs that need 1-2 hrs. Hence, you can work at your preferred times. Regarding the application process, you could visit the website (https://campus.surrey.ac.uk/student-ambassadors). As far as I know, I am the only Malaysian student ambassador at the moment, since my mate, Tricia, who is also a Malaysian student ambassador, has already graduated. Hence, I encourage you to apply for student ambassador, and I really look forward to working with you as a student ambassador! Student Ambassador applications will be opening from Monday 20 September 2021 and closing on Sunday 10 October 2021, don't miss the deadline if you are interested:)
That is pretty much all I want to say this week. I look forward to seeing you at the meet and greet of Malaysian society! Also, feel free to contact me if you have any questions about Malaysian students studying in Surrey. See you next week!