Hello there! It is week 4 now, I guess you have already got used to the busy timetable this semester. With lectures and assignments in full swing, it can seem overwhelming to tackle your assignments while trying to set aside for studying. However, taking a break is important because everyone needs recharging, non-stop working/studying can end up with loss of energy and motivation, or even lead to burnout in the long run.
I like to travel to different places and try out the food there. Recently, when I feel tired of studying and want to take a break, I will go to New Malden. New Malden is a suburb of south London which is about one hour of train away. The town is known as the Korean town among students, because New Malden has one of the largest expatriate communities of South Koreans in Europe, and is said to be one of the most densely populated areas of Koreans outside South Korea. Therefore, it is not uncommon to see many Korean restaurants, shops, supermarkets, Korean language churches and nursery schools in New Malden. Sometimes, you could find Koreans wearing their traditional costumes too.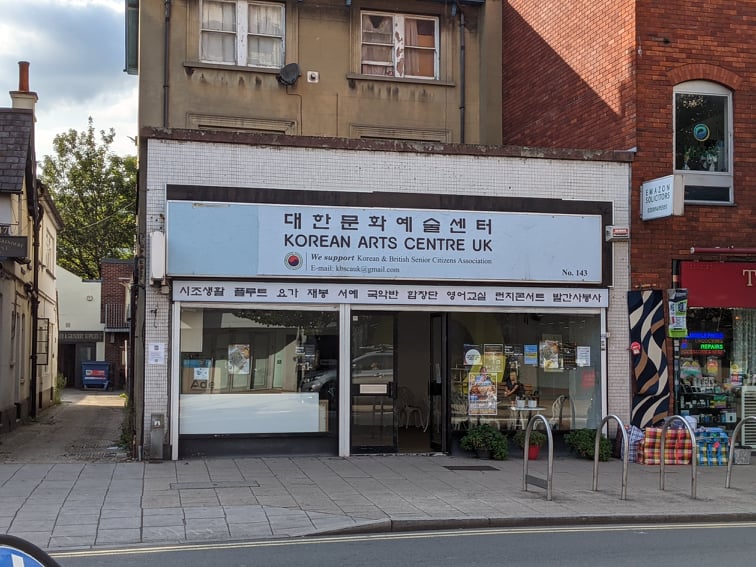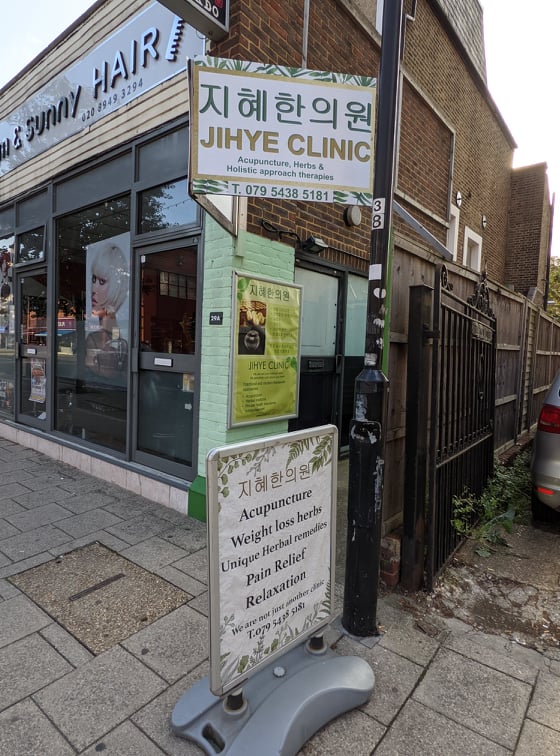 My friends and I are big fans of Korean food. Since there are not many authentic Korean restaurants in Guildford, we go to New Malden craving Korean food. You could find very local Korean cuisines which don't appear on the menu in other places, particularly Gae-Jang (酱蟹), Kimchi naeng-meon and ox-bone soup. They tasted heavenly, haha! 😊 In addition, I would say the Bingsoo café is a must-try! Bingsoo is a Korean shaved ice dessert with sweet toppings (eg. red beans, condensed milk, fruit syrup, chopped fruit, ice cream, oreo cookies, Korean rice cakes etc.). It is apparently a finely shaved version of 'ice kacang' in Malaysia, but with different toppings and flavours. There is a bingsoo café on High Street (it's called cake and bingsoo café), they offer various flavours of bingsoo, such as mango bingsoo and matcha bingsoo, as well as some interesting items (eg. Kimchi and Cheese panini, Korean BBQ panini).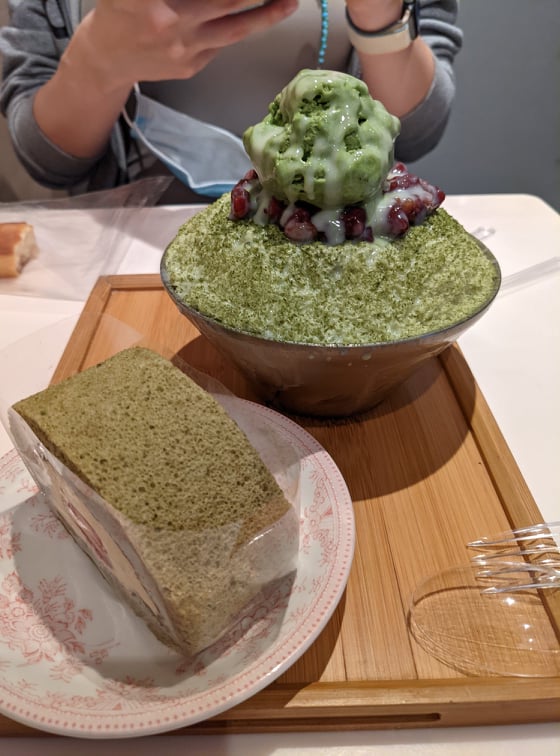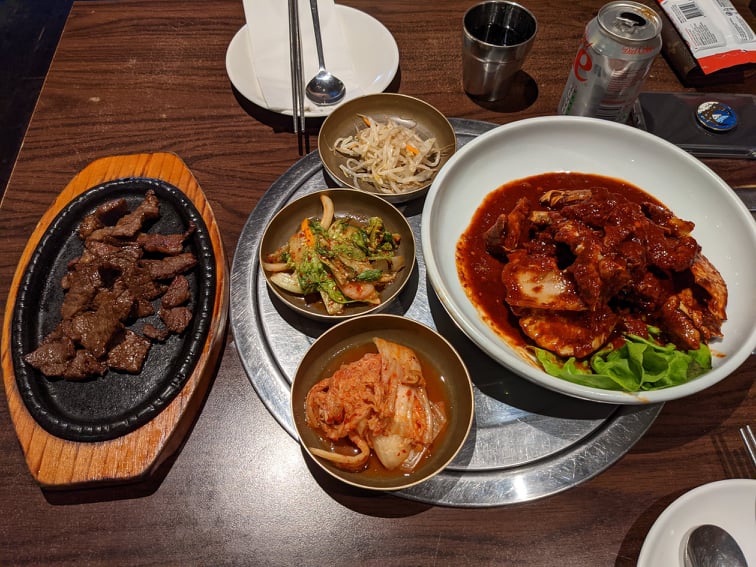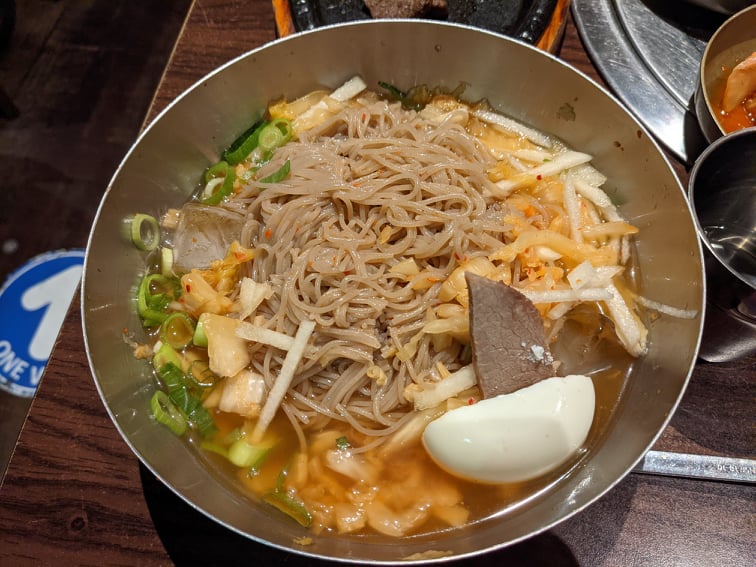 Moreover, there is an H-mart in the town centre, which is a very large supermarket for Asian food (both Chinese and Korean), including fresh vegetables and a seafood counter. Compared to the Korean supermarkets in Chinatown, there is a greater variety of products, the price slightly cheaper too (there are discounts for different items all the time).  I always buy two big packets of kimchi, seaweed snacks, instant pot steamed buns and 'bulgogi' sauce at H-mart.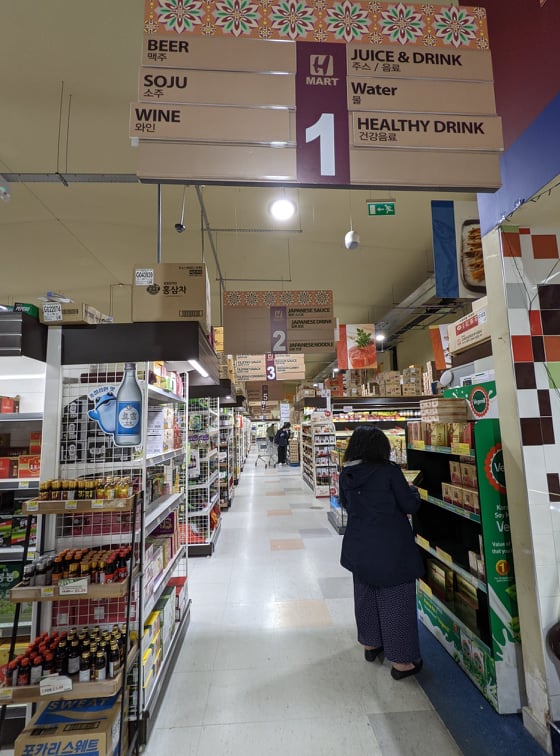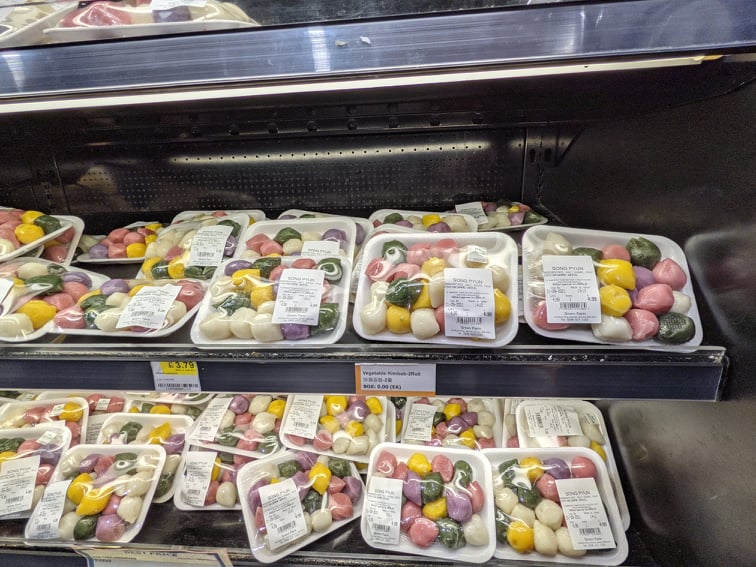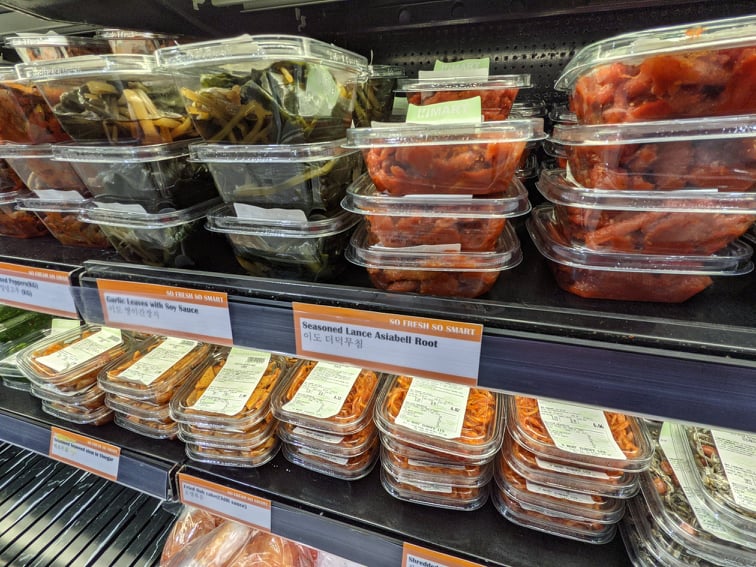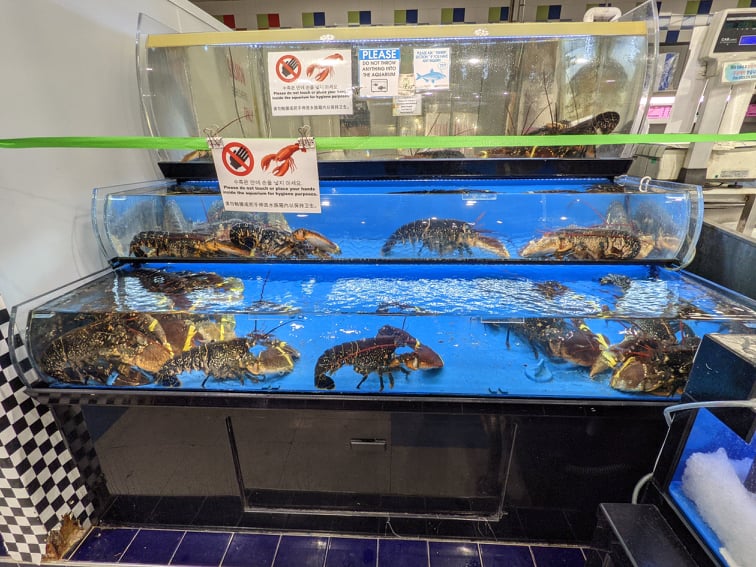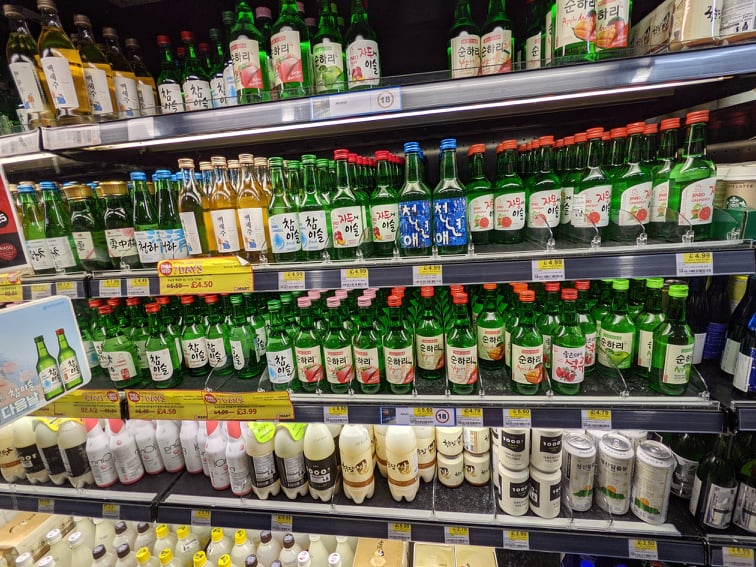 Every time I go to New Malden, I always bring two big bags of Korean food back home. If you like Korean food, I would definitely recommend going to New Malden. If you are thinking about going somewhere to have a one-day trip, I would recommend New Malden too! It is such a relaxing place, the people there are chill and friendly as well.
There are other nice places near Guildford too, for example, the Surrey hills, Dorking, Godalming, Woking ……. Therefore, you don't need to always travel to central London if you want to have a short getaway. Also, London can be quite busy and crowded sometimes, so it might not be an ideal place to relax.
What's your favourite place outside Surrey? What do you do when you have spare time after studying for a whole day? Feel free to share your favourite place with me!