One of the perks of studying at the University of Surrey is the integrated placement year that the university offer. As an undergraduate student, if you opt for the placement year program, you will be working in a company during your third year before entering your final year. There are so many perks to choosing to do the placement year. You can gain skills in the industry you want to work in and also possibly receive a job offer from the company you've worked with prior to graduating. This makes you stand out from most people when you are applying for a job as a fresh grad. This is because you have already gained the skills that companies are looking for when recruiting.
If you are a prospective student looking to study here, you should consider enrolling on your course with a placement year. As international students, there is another factor to take into consideration which is the visa. If you are enrolling on a course with a placement year ensure that the duration of your student visa includes the placement year so that it is still valid. If you are currently in university and your visa does not include the placement year, do not feel like you are missing out cause there are other options that you can consider.
For me, I have already taken a gap year due to the pandemic and was able to gain corporate experience. I did not apply for a placement year just cause I felt like I was "behind". If I can go back I will apply for a placement year because work experience > knowledge, if you do not apply your knowledge. If you are looking for work experience to gain skills and include in your CV, there are so many resources that the university offers that you should consider. Here are a few sites you should look out for to apply for either a part-time or summer internship before graduating. You can click on the wordings that are underlined, and it will direct you to the platform.

Surrey Pathfinder is a platform that provides employability and career resources, you can easily find any vacancies available once you have created an account. There are many graduate roles and internships available that you can look for using the filter section to look for jobs specific to the sector you are interested in or your subject area if you are unsure. You can also book an appointment with the career advice team to look through your CV and do a practice interview.

Maybe you are still figuring out what you are passionate to pursue or your degree is more diverse that allows you to apply to different industries, Surrey Connects is the platform for you. This platform allows you to connect with Surrey alumni so that you can network with them and find out more about their job roles and experiences. Instead of having to go to events to network or being unsure who to reach out to, this platform allows you to find a mentor that can guide you. There is also a job search section that you can browse for job opportunities, as of today there are 1352 job opportunities posted.

If you are looking for volunteering opportunities around campus or for the community, you should check out this platform. Volunteering can help you gain valuable new skills and experiences that can be transferred across to your CV and job applications. Companies do value the fact that you have volunteering opportunities to show that you care about giving back to your community. There are many volunteering opportunities available on this platform, you can also log your hours for the employability award.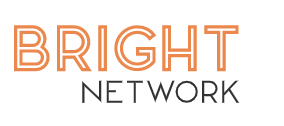 Bright Network is a recruiting company that has many internship and graduate opportunities from multinational companies. There are also virtual internships that you can apply to if you happen to be away during the summer period. Bright Network also has a virtual internship programme which takes place every summer and lasts for 4 days. Enrolling on this programme will help enhance your CV and allow you to get a taste of what it's like to work in your chosen sector. There are many sectors you can choose from.