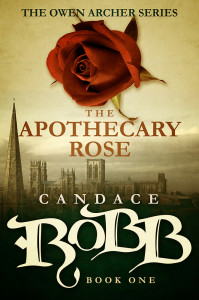 My fiction is the natural outgrowth of a fascination with medieval history and culture, my itch to explore what it might have been like to live in those times. To this end, I write my novels in the third person subjective point-of-view, which means that I present the narrative from within the minds of several chosen characters, telling the story from their perspectives. I embody them. I become my point-of-view characters as thoroughly as an actor becomes the character she's portraying.
I need to know how my character feels, both physically and emotionally, and I need to know everything about her surroundings, how she goes about her day, how she relates to others in her community, including what is expected of her. Four years of graduate work in medieval studies and an additional five years of focused research had not begun to prepare me to write my first novel, The Apothecary Rose. As a novelist, and, even more so, a crime writer, I needed to cast a broad net over the period. A crime novel is an exposé of the community in which the crime is committed. The clues lie in departures from the ordinary.
So much to know! I am always collecting information—in libraries, databases, on-site visits, studying photographs of sites, the art and literature of the period, everything is potential gold.
And with each point-of-view character, I embrace a fresh lifestyle/life history: Owen Archer, my sleuth in 10 books, is a Welshman, an archer, blinded in one eye. He shares the stage with John Thoresby, Archbishop of York (a real historical person); Lucie Wilton, an apothecary whose father is a knight; Bess Merchet, a taverner; Brother Michaelo, a gay monk…. I am all of these people in the course of a novel. For each, the reader must feel that there is much history that brought this person to this moment in their lives, a history that's reflected in their thoughts, their reactions.
I had not given this much thought until I chose to write The King's Mistress, my novel of Alice Perrers, in first person. You hear only Alice's voice, except in dialogues or when her friend Geoffrey Chaucer reports to her what people are saying. I found it quite limiting—the various perspectives allow me to observe the breadth and depth of the mystery. Why did I limit myself with Alice?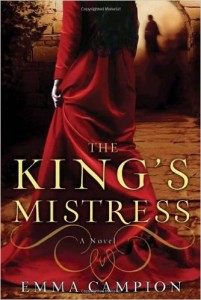 I once made the mistake of making light of Alice Perrers in several Owen Archer mysteries (The Lady Chapel, The King's Bishop). I'd plucked her out of Thomas Walsingham's fevered imagination, the cliché-Alice, Lady Meed, adding very little. But something happened as I answered questions about her at readings: I couldn't explain to my satisfaction how it was possible that a woman from such a lowly background became so powerful, or whether she actually loved King Edward. I realized I'd failed to embody Alice as I do the characters I create. I'd plucked her from the rack and slotted her in where she suited the plot. She became a mere convenience. What struck me when I began to dig more deeply was how long she stayed with King Edward even though she must have been aware of her many powerful enemies, must have realized she was likely to lose everything on his death.
I began to dig, and found that much of what was written about her was just a rehash of Walsingham's vitriol. To write The King's Mistress, I had to jettison all that and begin from scratch. It helped that just as I was trying to make sense of Walsingham's story of her origins the historian Mark Ormrod revealed that Perrers was her married name; no wonder none of the theories made sense. He posited that she was likely from a well-to-do family of merchants in London. I learned all I could about her and about the merchant families of London so that I could imagine what it might have been like for a woman of that background to find herself at the royal court. And then I let Alice tell her story. After all this time, she deserved it.
But the methodology was much the same as for my other work—except for limiting her story to one voice, the only other change was all the I's, me's, mine's.
My reading list is vast and varied—book on medieval health, herbs, gardening, cookery, houses, towns, cathedrals, masons/stonecutters, women in medieval society, widows, tools, poetry, pets, hunting, farming, animal husbandry, mills, superstition, clothing, weaving, weaponry, religious movements, religious houses, as well as books about York and Yorkshire, England, Wales, Scotland, the Low Countries, France, the Hundred Years War, the Plantagenets, the Scots Wars of Independence. You see the range.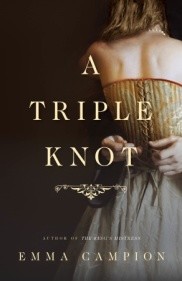 I presented a paper at Kalamazoo a few years ago in which I contrasted the types of research I do for the novels about Alice Perrers and Joan of Kent (A Triple Knot) and the mysteries. For the former, I focused far more on royals, nobles, and war than I have for the mysteries. And, for Joan's story, I added volumes about marriage and canon law.
Joan of Kent's story posed unique problems. I'd been intrigued by her ever since reading Karl P. Wentersdorf's article "The Clandestine Marriages of the Fair Maid of Kent" (Medieval History 5, 1979, 203-231). And then, after depicting her in middle age in A Vigil of Spies (Owen Archer #10), and working with her as a fairly important character in The King's Mistress, I couldn't resist the challenge of unraveling the story of her marriages. I wanted to know how her earlier marriages had become such a tangle. What on earth drove Joan to not only marry Thomas Holland, but, at least according to the court documents, consummate that marriage at the age of 12?  Hence the volumes about marriage and canon law. Joan's story challenged me more than I'd foreseen. Without diaries or correspondence, we have no record of what went on in the hearts of historical figures, particularly women. I had to piece together my own idea from what we know of Joan's behavior throughout her life, including the fact that she chose to be buried beside Thomas, not Edward, and from Thomas Holland's behavior and reputation as a soldier. An  added challenge was to make Joan's decision palatable to a modern audience; we are far less tolerant of very young women marrying men twice their age than were our ancestors.
Am I accurate? How can I ever know? The whole point is to try.
What's next? My work on Alice Perrers and Joan of Kent, particularly my frustrations with their limited choices, led to my present project, a new crime series in which I explore how a young widow of the merchant class, Kate Clifford, might retain her independence and thrive in late medieval York. Kate has Alice's background and business savvy, and Joan's strong will. But her skill with weaponry is all her own. And I worked hard to create a background for her that makes such skill plausible in the world in which she lives. Lived.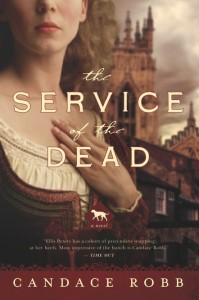 Since doing her graduate work in medieval history and literature, Candace Robb has been engaged in bringing to life the rich culture of the period, from the arts to the politics. She is the internationally acclaimed author of thirteen crime novels featuring medieval sleuths Owen Archer (The Apothecary Rose to A Vigil of Spies) and Margaret Kerr (A Trust Betrayed). The first book in her new Kate Clifford series, The Service of the Dead, will be published in May 2016. As Emma Campion she's published two historical novels about the women of the English court in the 14th century, A Triple Knot and The King's Mistress. Candace lives in Seattle, though her heart resides in York.