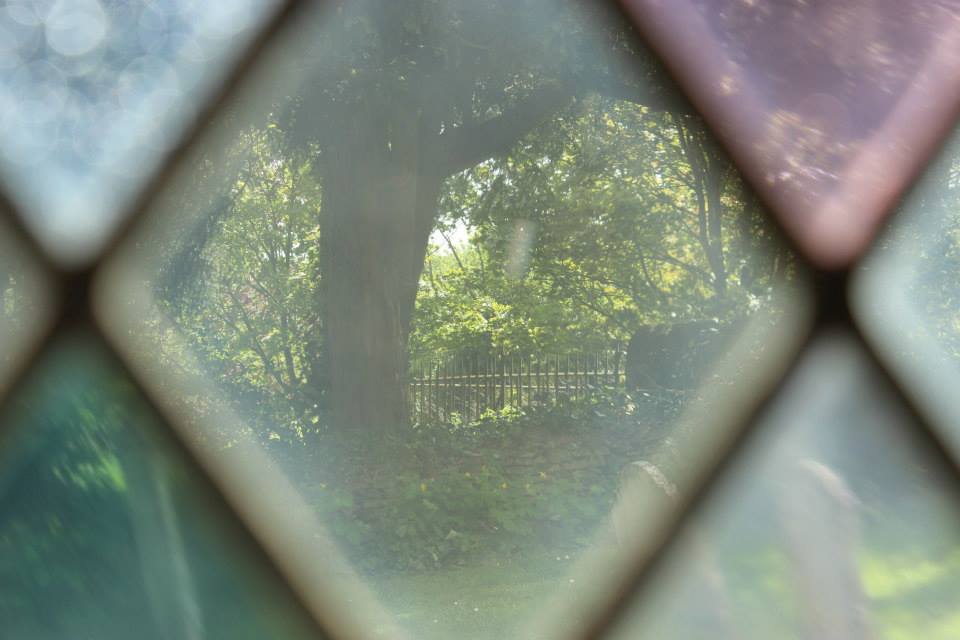 by Teresa Pilgrim
After four days of excellent workshops, papers, Q&As and incredible feminist collegiality at GMS2021, this morning I am left feeling exhilarated, full of new ideas and possibilities, but also a little deflated as I reflect upon my virtual presence at the conference…
My sudden silence (self-imposed) in Q&A panels and discussions on Twitter rendered me socially immobile within the research community I love and at a distance from the colleagues whose work I hugely admire. This was due to the now thankfully ebbing force of PTSD as a result of GBV, CSA and SGBV, and though I was fully aware of my recent anxieties around discussion which now mostly take place on zoom, I did not anticipate the force of immobilising fear that arrived with the conference.
I could not voice my questions because sometimes I could not even think them. My mind was literally blank from post-traumatic fear that inserts itself into situations temporally removed from the site of trauma, but which are triggered by later events, that while they may seem unconnected tap into the same insecurities; in this case the safety of being able to speak one's mind and offer an opinion. A simple task, yet one that for many years brought violent retribution and is therefore not easily erased (particularly when reanimated by PTSD or its aftermath). This is particularly true of situations, when as a researcher I feel it is vital to speak up about the structural devices that, historically, seek to supress and control women's bodily and socio-cultural autonomy, which I believe, bring these types of behaviour into being through structural controls, locations and texts that repeatedly enable them.
This is why in my current research of early medieval texts about women, landscape and the environment, I subsequently use a focus of intersecting feminist and ecocritical approaches to examine the sites in which these gendered constraints are constructed by patriarchy or powerfully resisted by women. My thesis is predicated on the idea that it is not only gender I believe to be re-mediated through these societally procured performative renditions of gender, but crucially, also the environments in which they are constructed and in which women are to be found and/or emplaced in early sources. I argue that it is not just replication and repetition accreted by the performative gender roles which society demands of us and compels us to enact (gendered behaviour that also therefore becomes a site of resistance as can be seen clearly in early female centred texts), but our compliance – our behaviour, which, for women has been coded as emotionality – is policed and corrected; sometimes violently.
When listening to the three plenaries of my GMS colleagues, I was inspired and filled with hope for the impact of their feminist research to create new avenues of dialogue with the medieval sources we view, and to think about how we as scholars are implicated and mediated by our research.
Professor Liz Herbert McAvoy's presentation, I thought made this point beautifully in retracing the pluralities of historiography of The Book of Margery Kempe and the many women whose scholarship, including her own, have been in dialogue continually with the 'now' and 'now' of Kempe's text. It clearly resonated with many of those present at the virtual conference.
As did the powerful resistance of Shahrazad demonstrated by Dr Mine Sevinc from her recent research; I was particularly struck by the discussion of women's ability to overturn patriarchal discourse of gender violence towards women at source.
Dr Rachel Moss's plenary provided a powerful meeting point between the three presentations that was both radical in its scope and vastly generative through a discussion of interweaving medieval visual sources of virgin saints and contemporary sexualised prepubescent bodies, with an intersecting discourse of auto-ethnographical lived experience of some of the dismissive and dangerous attitudes of patriarchy towards the female reproductive body, specifically menstruation.
I am hugely grateful for each of the three talks and the dialogue they subsequently enable; for the critical space they will open up, in which new feminist critical mass can be generated and accommodated. Unsurprisingly perhaps, these exchanges are not without their personal challenges (or occasional triggering), when we are faced with something personally recognisable, but which is also deeply discomforting. It is here the plurality of burgeoning feminist discourse that speaks to many of us begins and will continue to resonate and find form, even when, at first glance it may appear some remain silent.
Strange though my initial response of silencing may sound and much as my desire to keep my personal 'self' off of the page and instead offer only my (eco)feminist research, my gendered traumatised body has other ideas.
(On Twitter yesterday evening, Daisy Black thanked us – the GMS committee – for our feminist labour and initially I felt somewhat fraudulent, however, after some written reflection it would appear this labour comes in many guises, as does the slow scholarship mentioned by many during the conference.)