Hello, following another busy week at university I think it will be best to talk about how to get your life sorted out in surrey and make sure you settle in as quickly as possible.
Over the past four years my experience at Surrey has generally been very pleasant, aside from having to study for exams (that was a given I knew what I got myself into when I cam here). My first day at Surrey was both a very pleasant and nerve wrecking experience. As this was a completely new environment to me I did not know anyone in the UK to give that support you often find when surrounding yourself with people you know.
From my experience, the best thing to do in these situations is to do two things join as many societies as you like in university and don't be afraid to approach new people on the first day as they are in the same boat so they will be having the same experiences as you are. Also you might as get to know your flat mates, as you will be living with them for an entire year. The easiest time to experience the social life of university would be during welcome week where you can see the different societies the University has.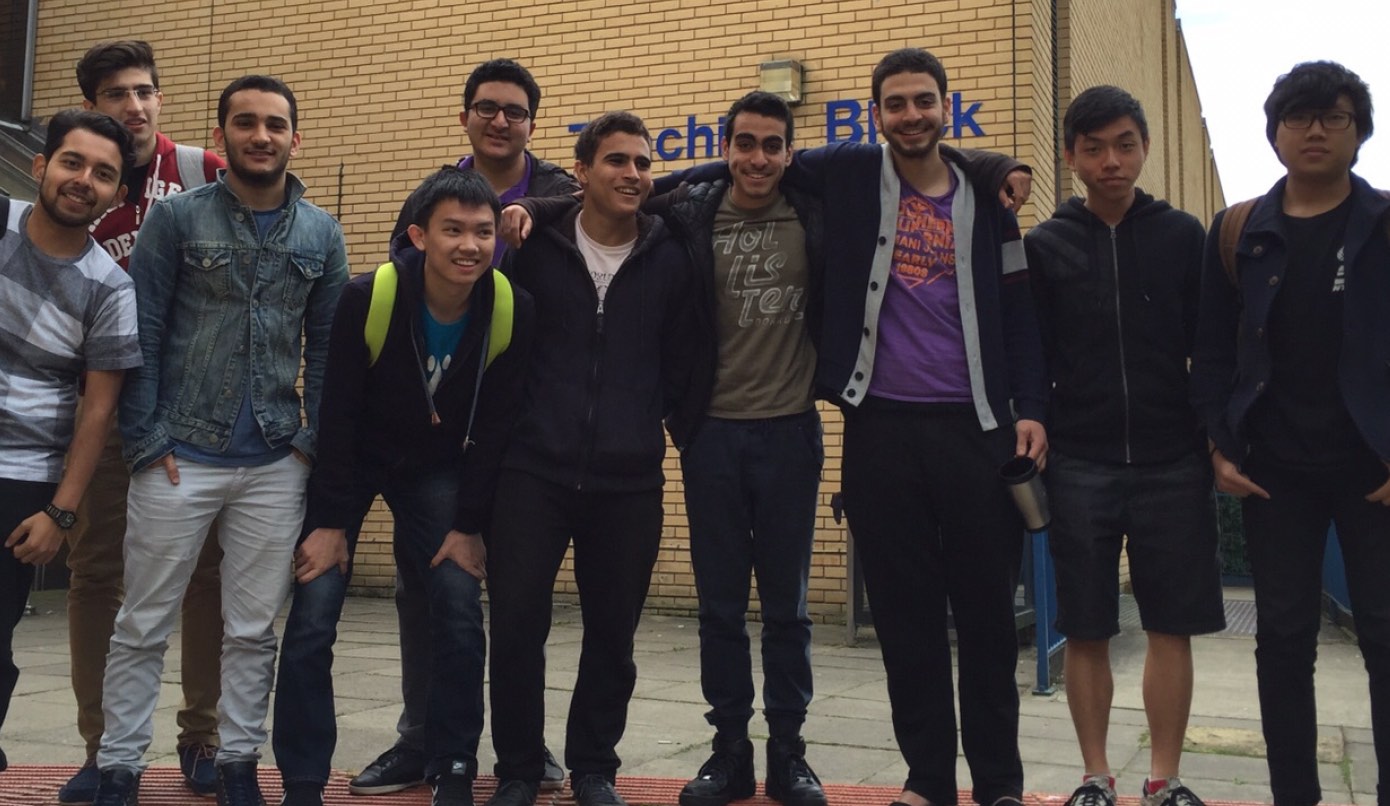 After getting you social life sorted out the other main thing that needs to be taken care of is FOOD!!
Surrey is filled with lots of place to eat both on and off campus. Personal favorites for off campus dinning areas are Five guys, Franca Manca and GBK. If you want to get food on campus then I would recommend Wates House, Hill Side, Young's kitchen or even simply fresh.
However, this will be getting costly if you eat out everyday. So you will most definitely need to learn how to cook especially if you are on a tight budget. Guildford has tow main stores from which you can buy food Tesco and Sainsberries. I personally do all my grocery shopping from Tesco, as it is cheaper. Tesco is a 15-minute walk from the university campus. However, if you are lazy like myself Tesco does deliver to your doorstep. I use Tesco delivery when ever I want to do any grocery shopping because it save time so I can focus on other things and just because I can the bothered to go to Tesco and do my grocery shopping.
Now that you have your food it time to cook. If you have no cooking experience like myself just know our cooking will get better. In the first two months of my of my first year my cooking was very pour that I had to force feed my self just to get the sufficient amount of energy to get through the day. However, you must know it will get better. Things you can do to improve your cooking is just watch as many online tutorials as possible.
Also important tip if you did not already now. The UK is very expensive when compared to Egypt. You may find you're self-spending about £200 -£250 a month on grocery shopping (depends on how much food you eat). So my advice would be make sure you have enough money to be able to eat or get a job.
This brings me to my final point for today. Working while studying. Students in general have a wide range of opportunities to work both on and off campus. The advantages of working while studying is you get to expand your social circle i.e get to know more people and of course get to make money. As students you might feel that you will not have enough time to work due to your studies, but from my experience if you manage your time well and reduce the time you spend procrastinating it is something that can be done. However, if you really don't have time to commit to long hours of work there are various opportunities in the university where you can work around your studies such as being a student ambassador.
I think that is for today. Hopefully now you will now coming to the UK will be a much more Placement experience overall than the one I had and you will be able to settle in much more quickly as well which will allow you to enjoy student life experience at the University. Stay tuned next week to know how to manage your time effectively during your studies.
Seif