Hey all!, hope you're doing well. For this week's post I thought I would share a little event me and a number of my friends attended last week, after finishing off from a heavy workload of exams and assignments :'( we went off to the nearby town center for the switch-on of Guildford's Christmas lights event, and quite an experience it was!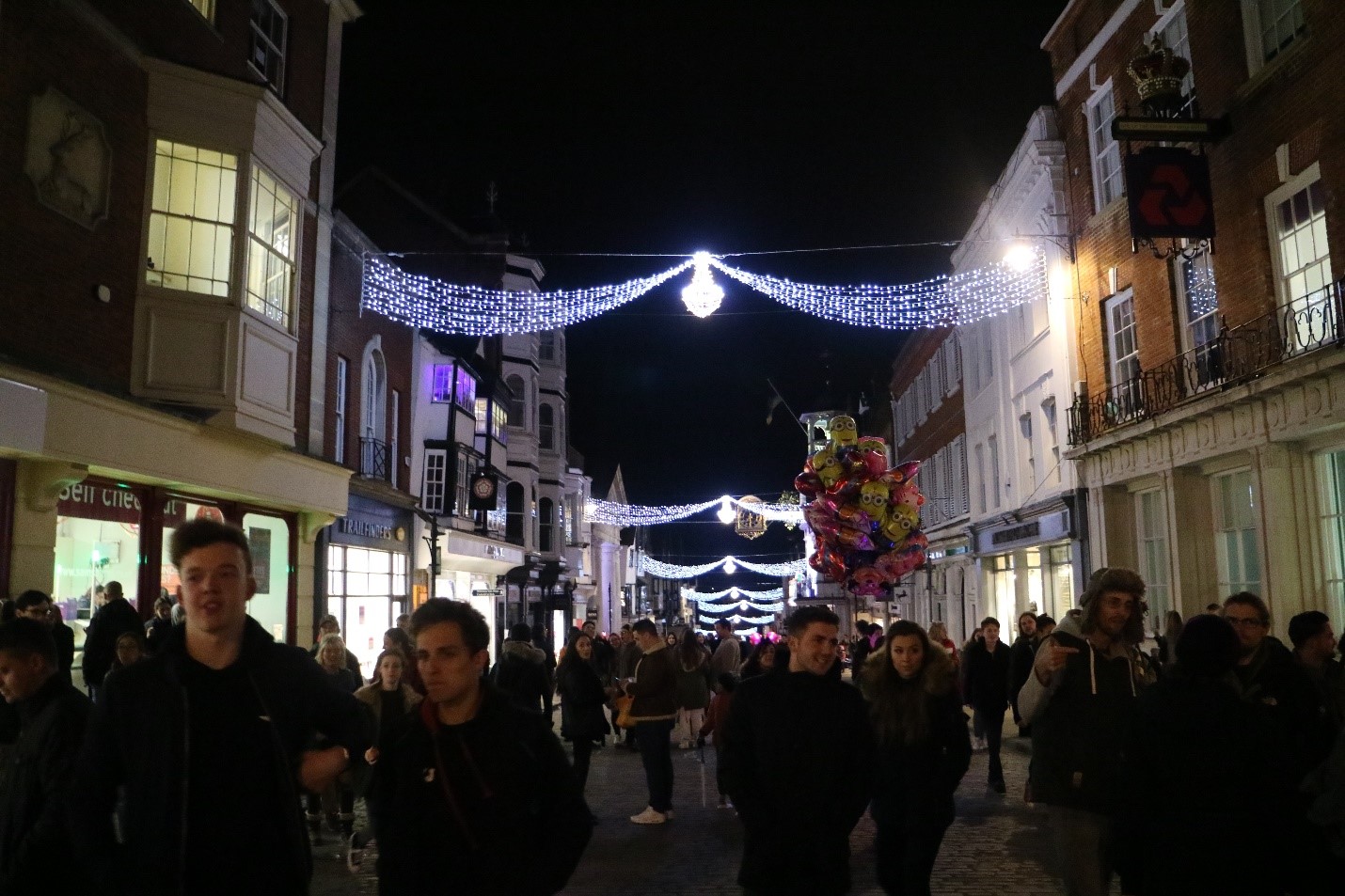 Guildford Christmas lights is the town's way of getting ready for Christmas, this is just one of the many events the town has as we approach the holiday season along with Santa Jog, Christmas farmers market and much more! It is quite a lovely experience for everyone to come along and enjoy the all fun activities on this day.
This event takes place on yearly bases in mid November, the main gathering spot is the High Street in Guildford town center where decorative Christmas lights are put up and switched on to keep the shopping streets of Guildford throughout the holiday season!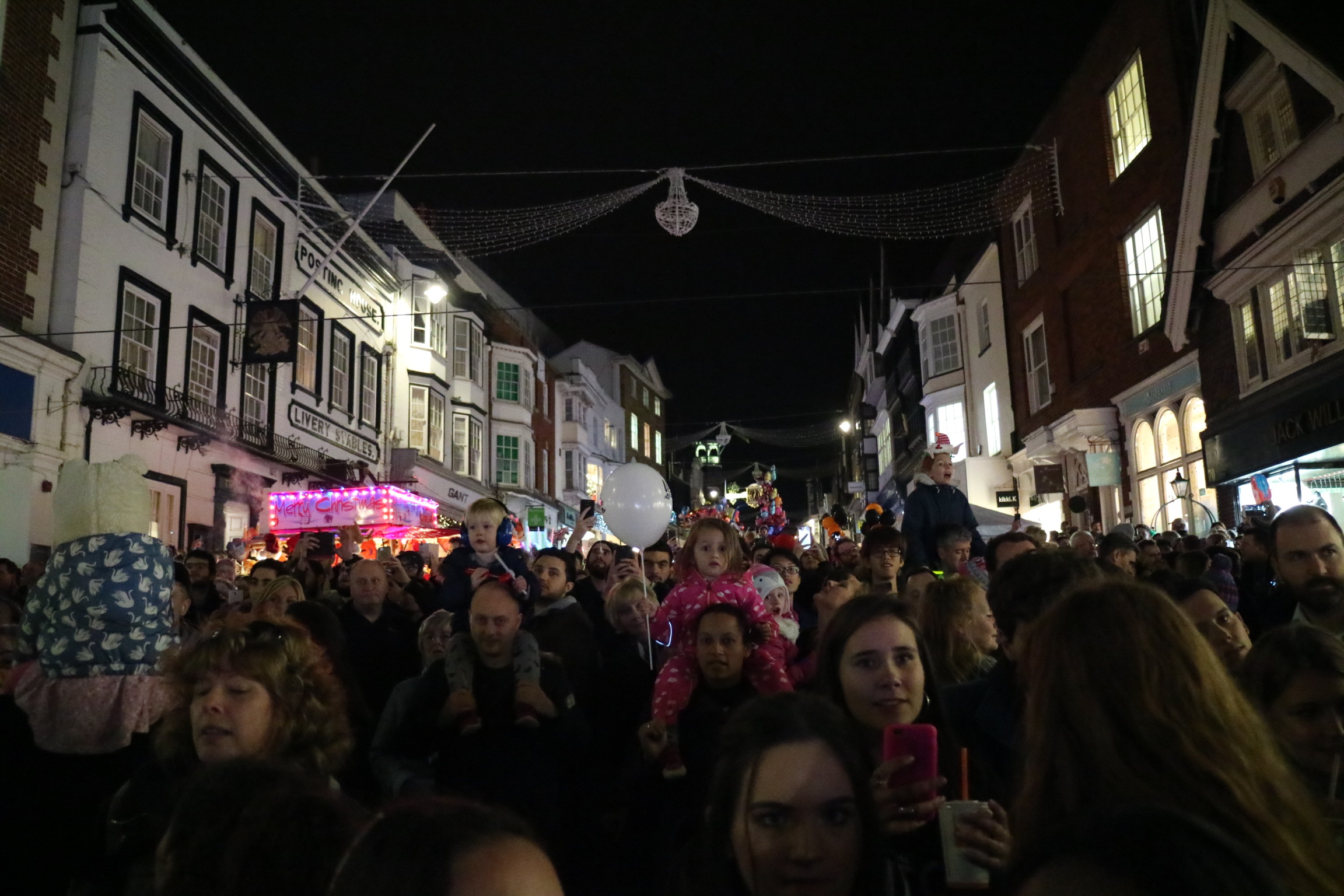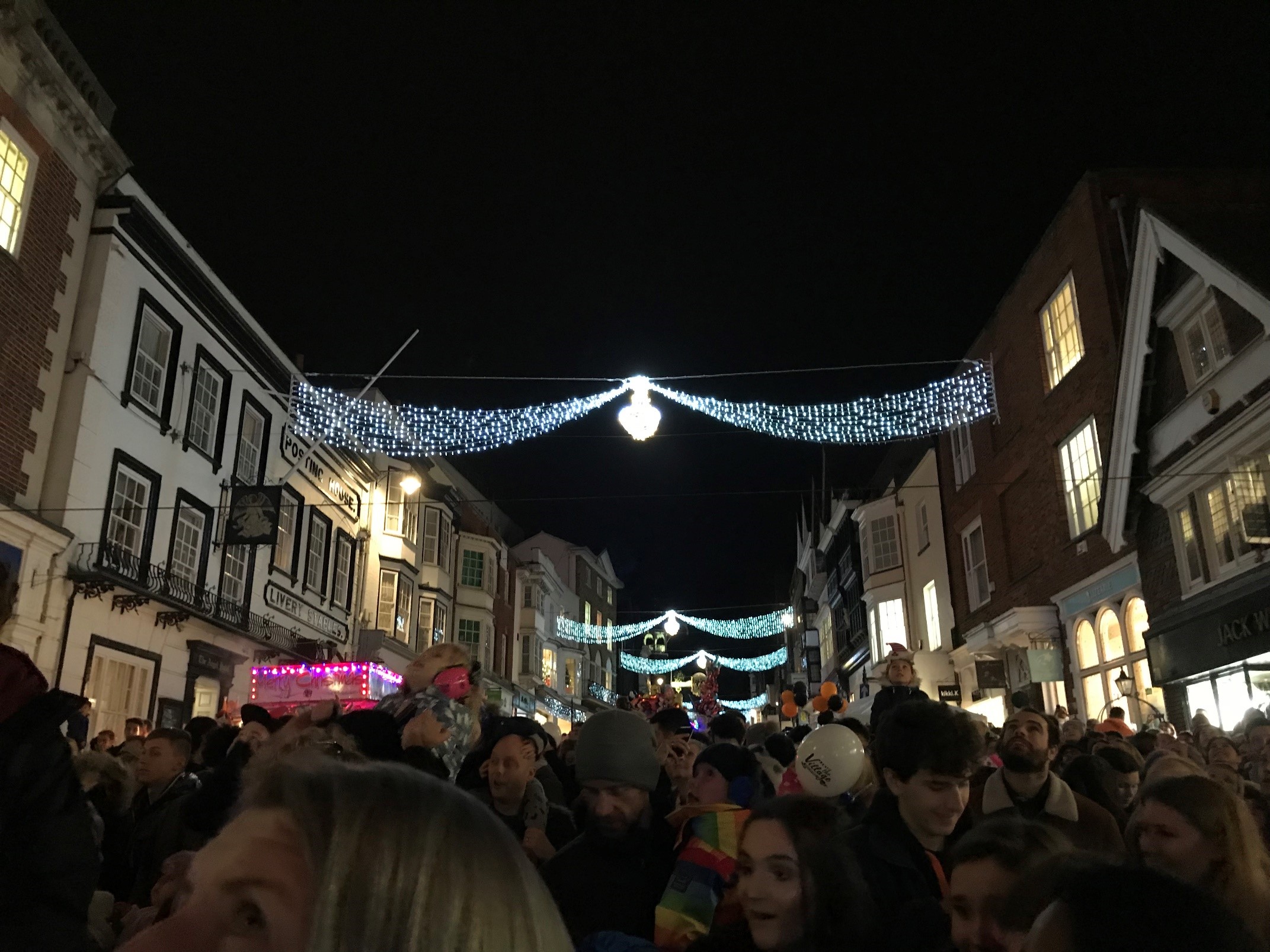 Just before the lights turned on, a huge crowd filled the High Street the whole street got packed with hundreds and hundreds of people to watch the bright Christmas lights turning on (and take a bunch of photos!), the lights turned on at about 7pm and were followed by a fireworks show!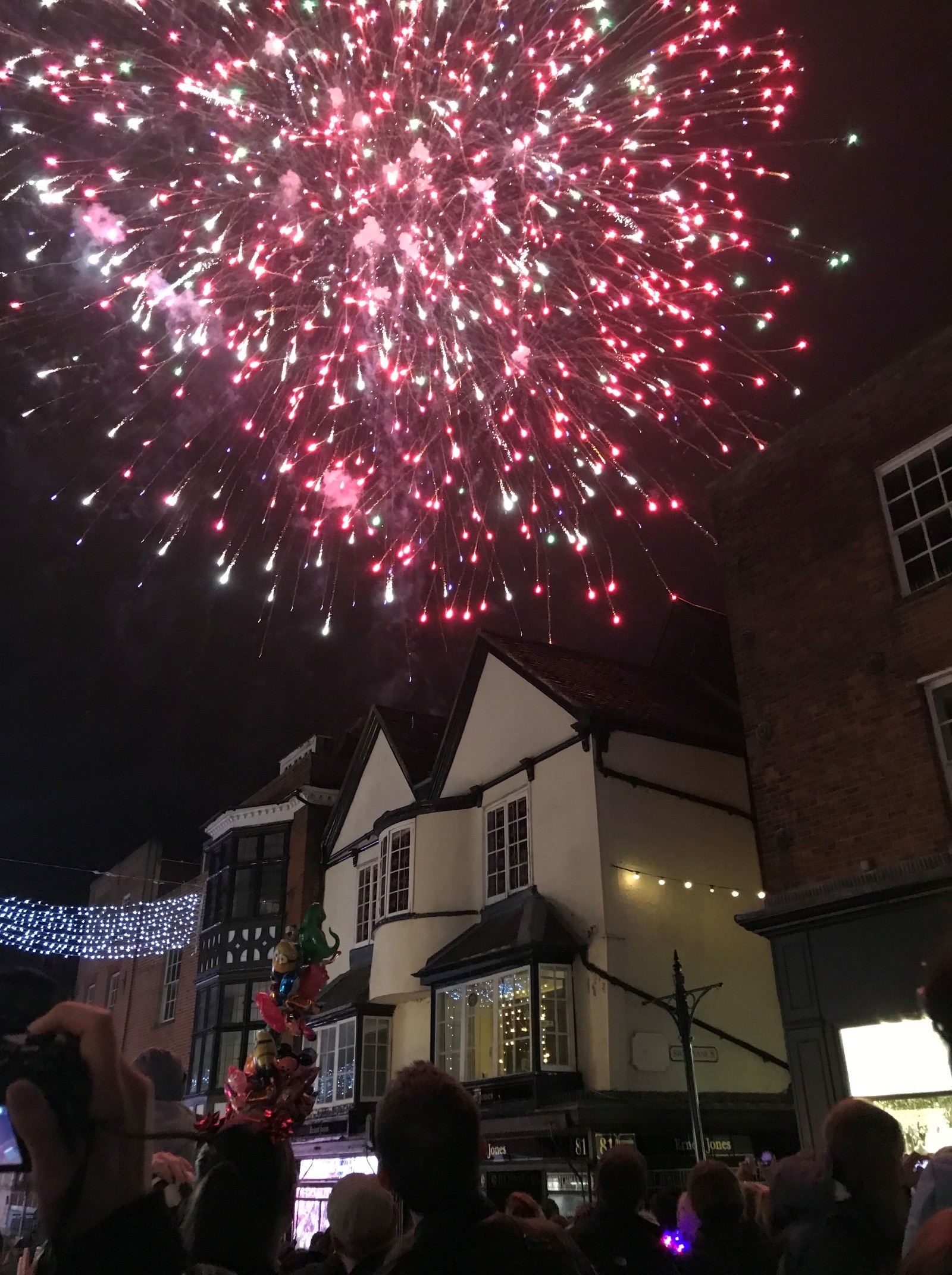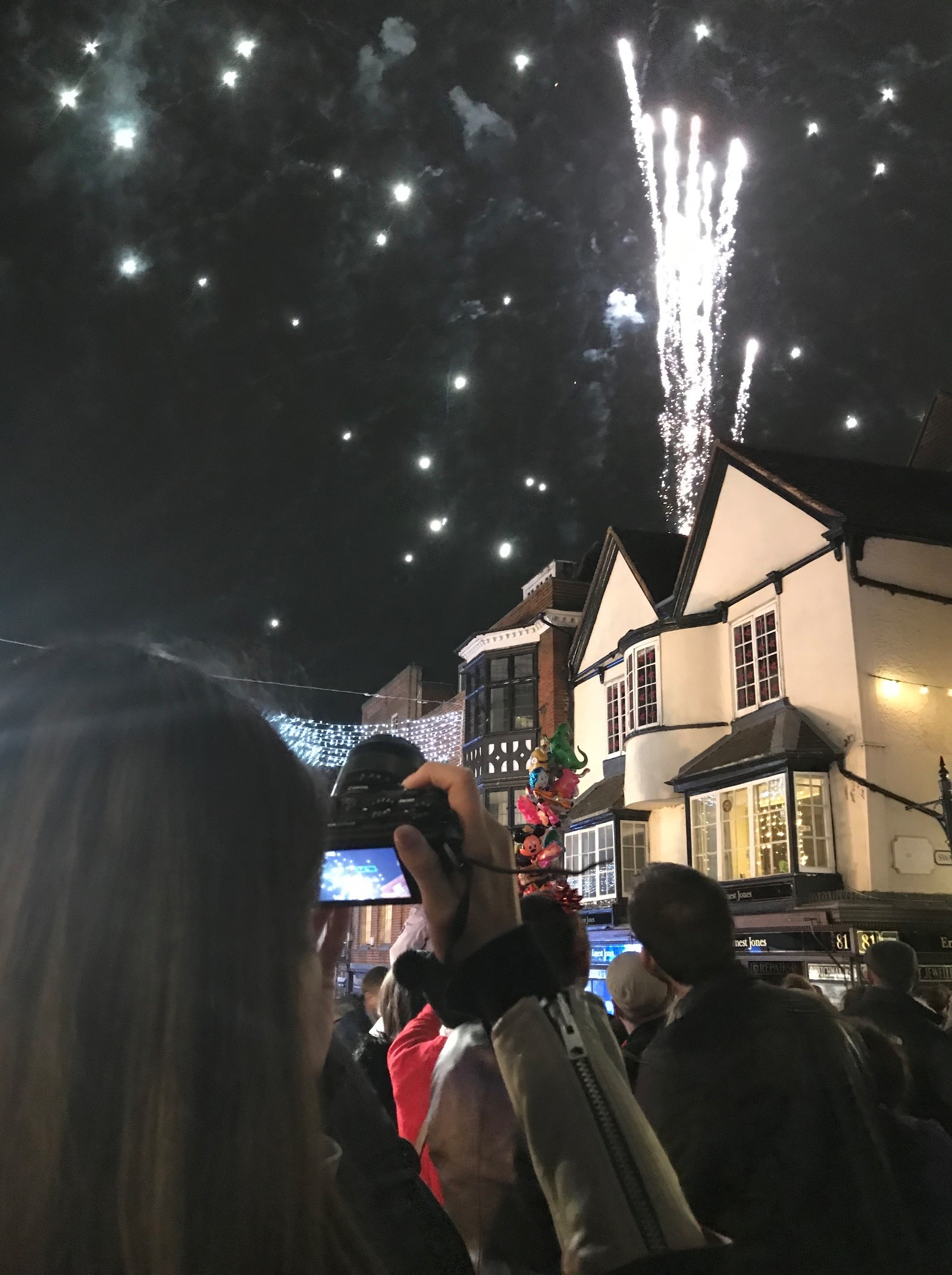 Although the main event is the Christmas lights turn on there were plenty of other activities that you can do on the day like fireworks, live performances from bands and singers, there's a mascot parade that kicked off from the Lion Walk center (that was fun) as well as an ice rink!!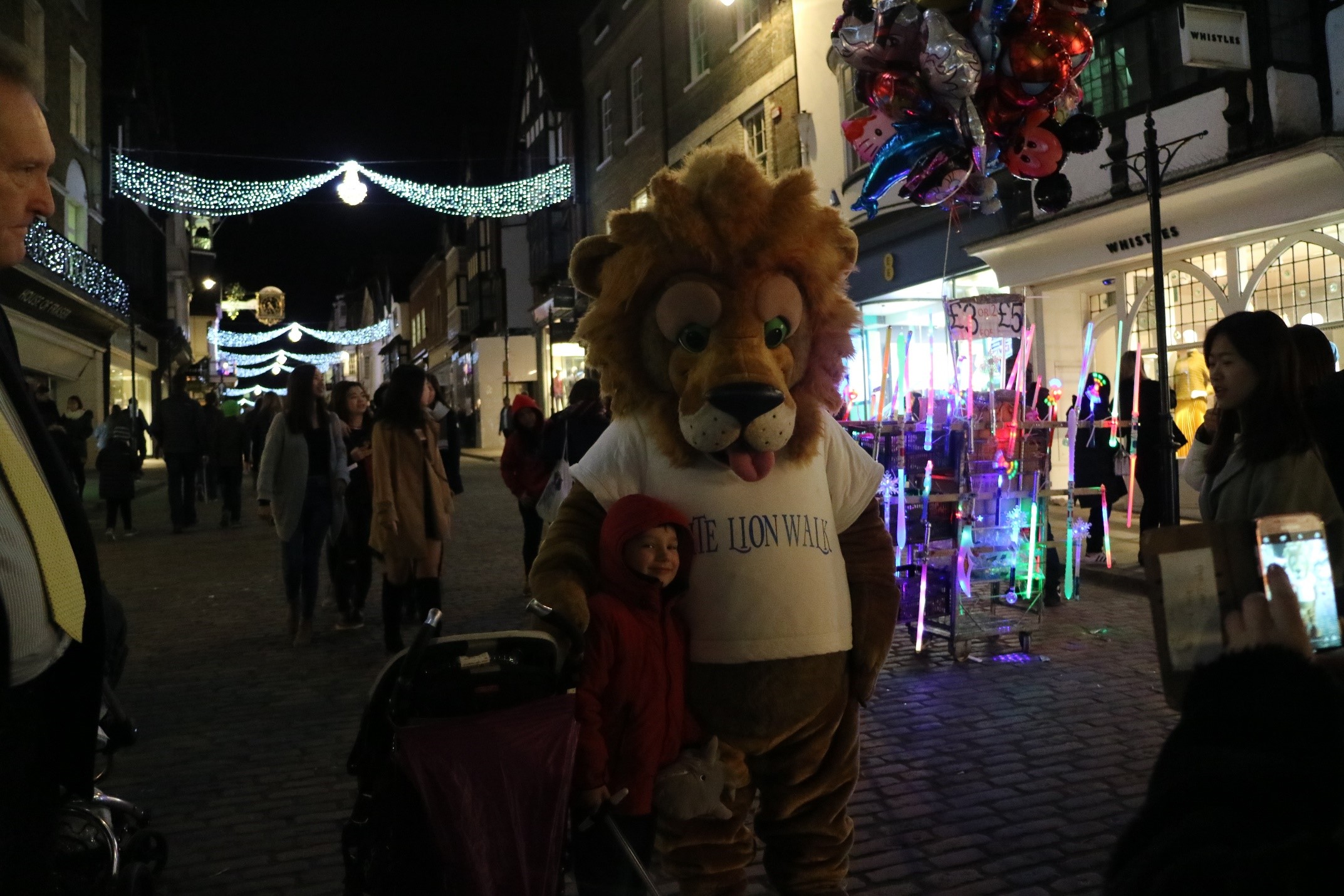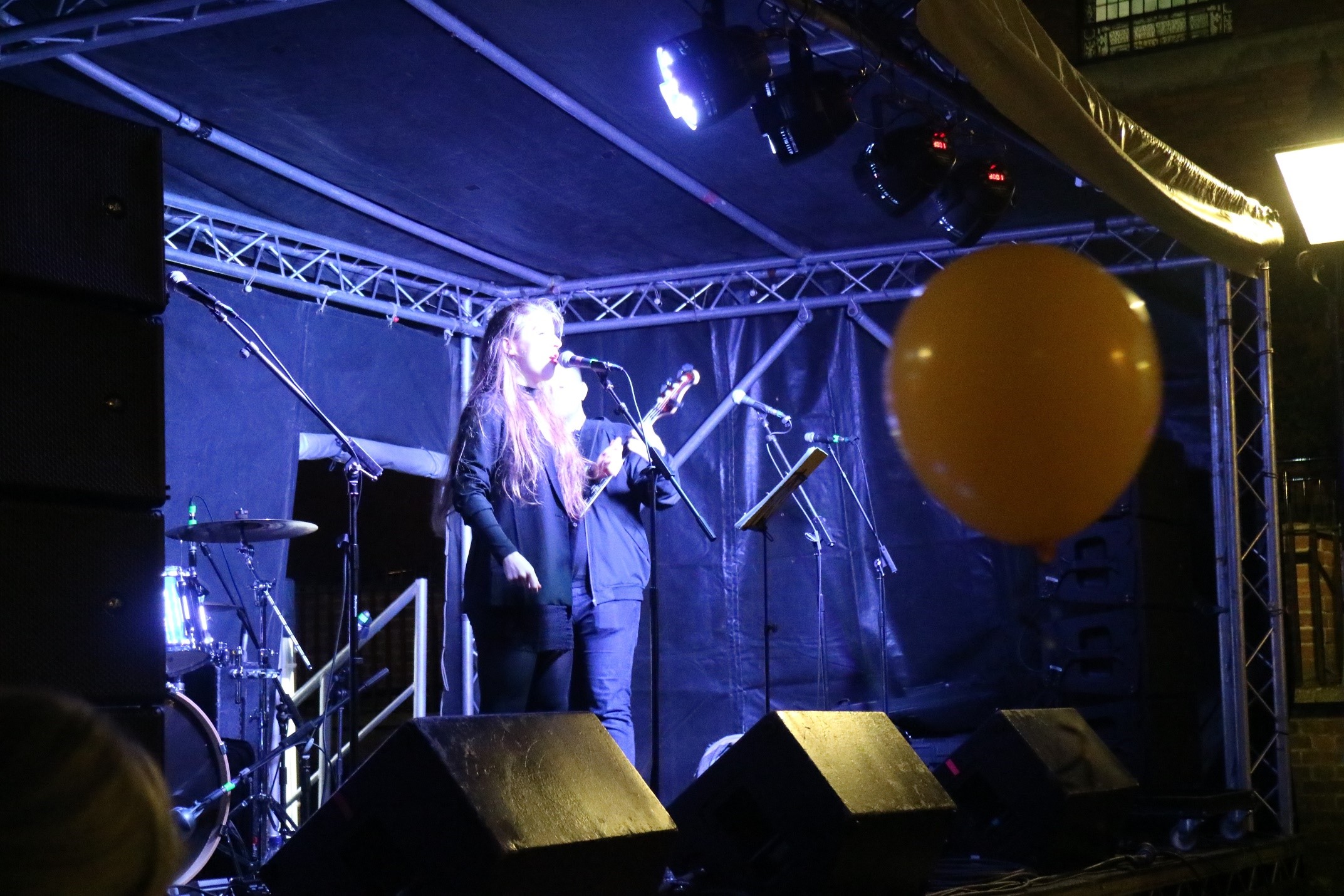 After the lights turned on half the crowd diverted to this stage for live performances and a good time with tunes. The other half just went on all-photography mode, I bet at least a million pictures were taken that day!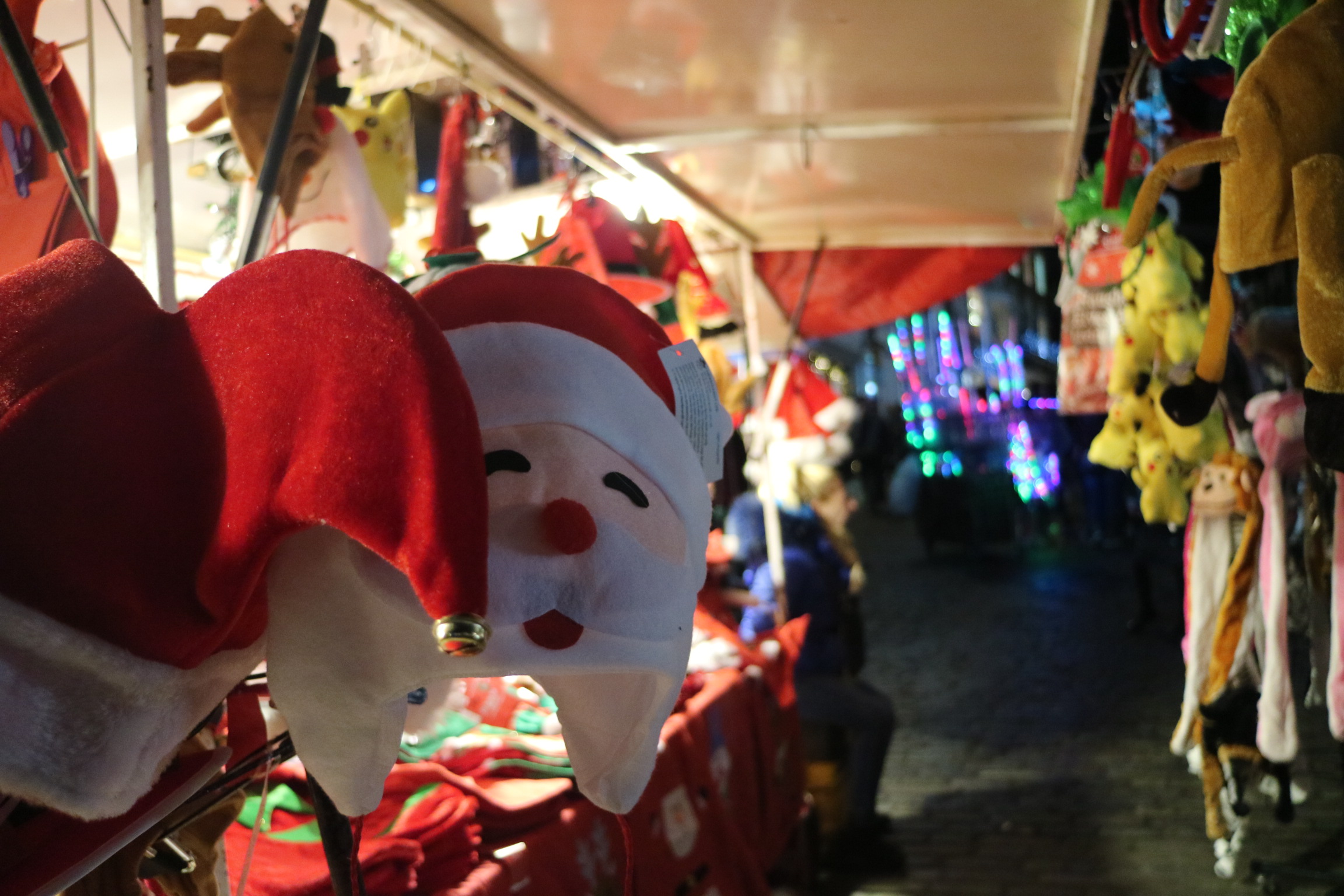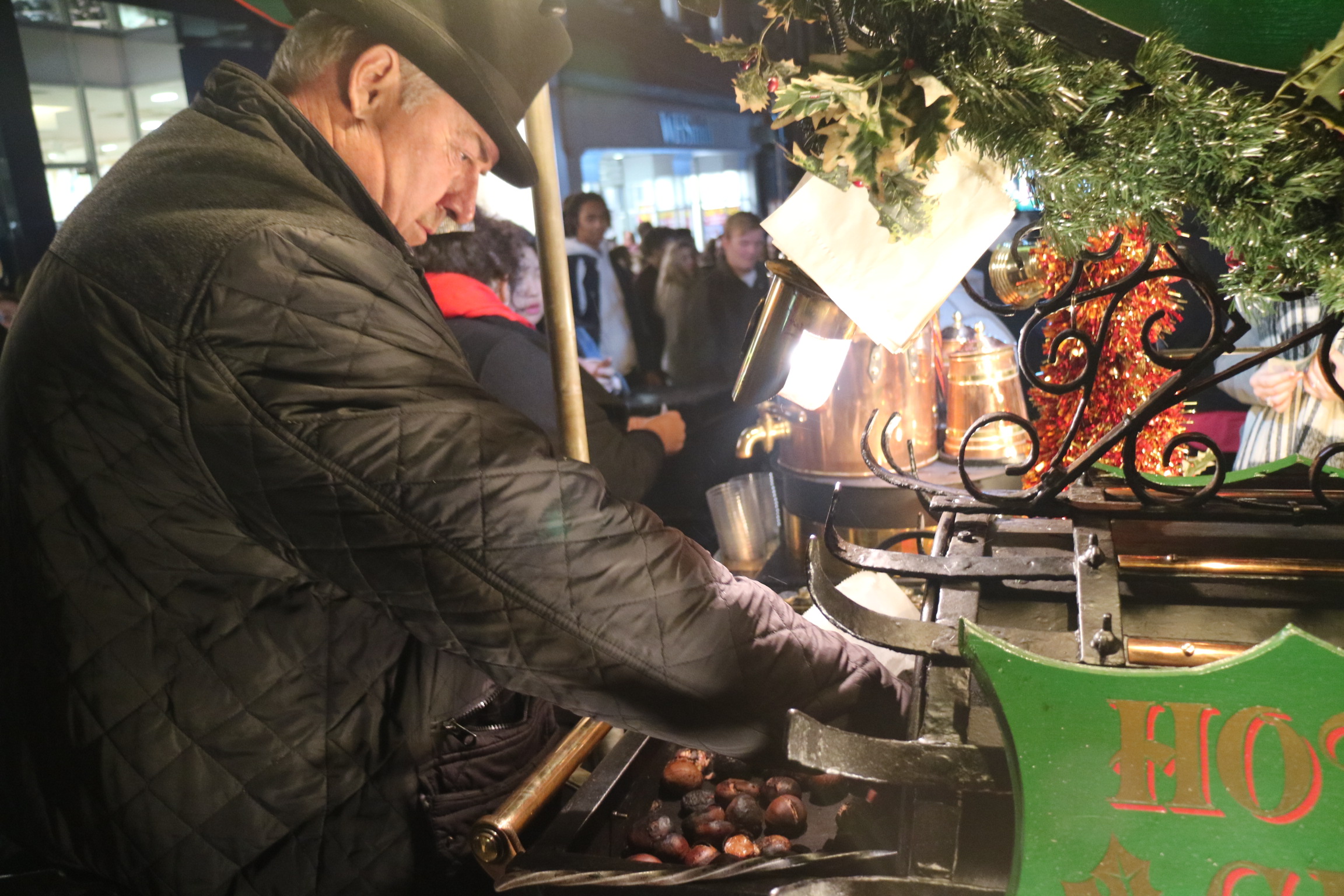 Lets not forget the food stalls, there were plenty of options to choose from, whether its a full meal like burgers and bagels or nice little snacks like hot roasted chestnuts (my favorites!). Moreover, there were plenty of Christmas goods stalls for you to get your annual Santa hat!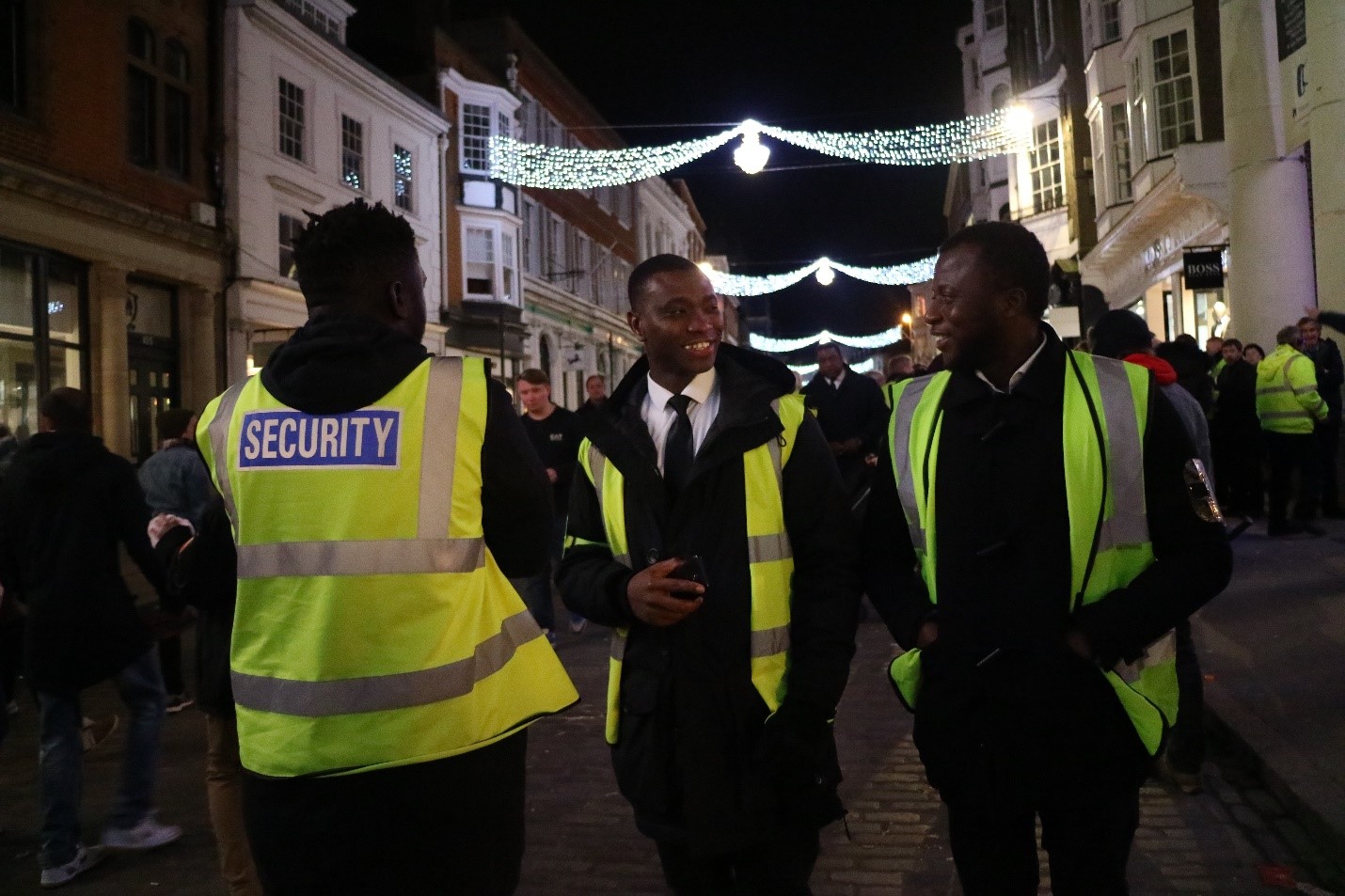 Not to forget to mention the great work security personnel put into making such events as safe and harmless as possible! gotta give credit where its due.
Many students from the university attended this event to for a little break and enjoy a good time with friends and locals within the crowd and embrace this pre-Christmasy feeling. It surely was a very picture-esque atmosphere which gives me incentive to flex my photography skills 😀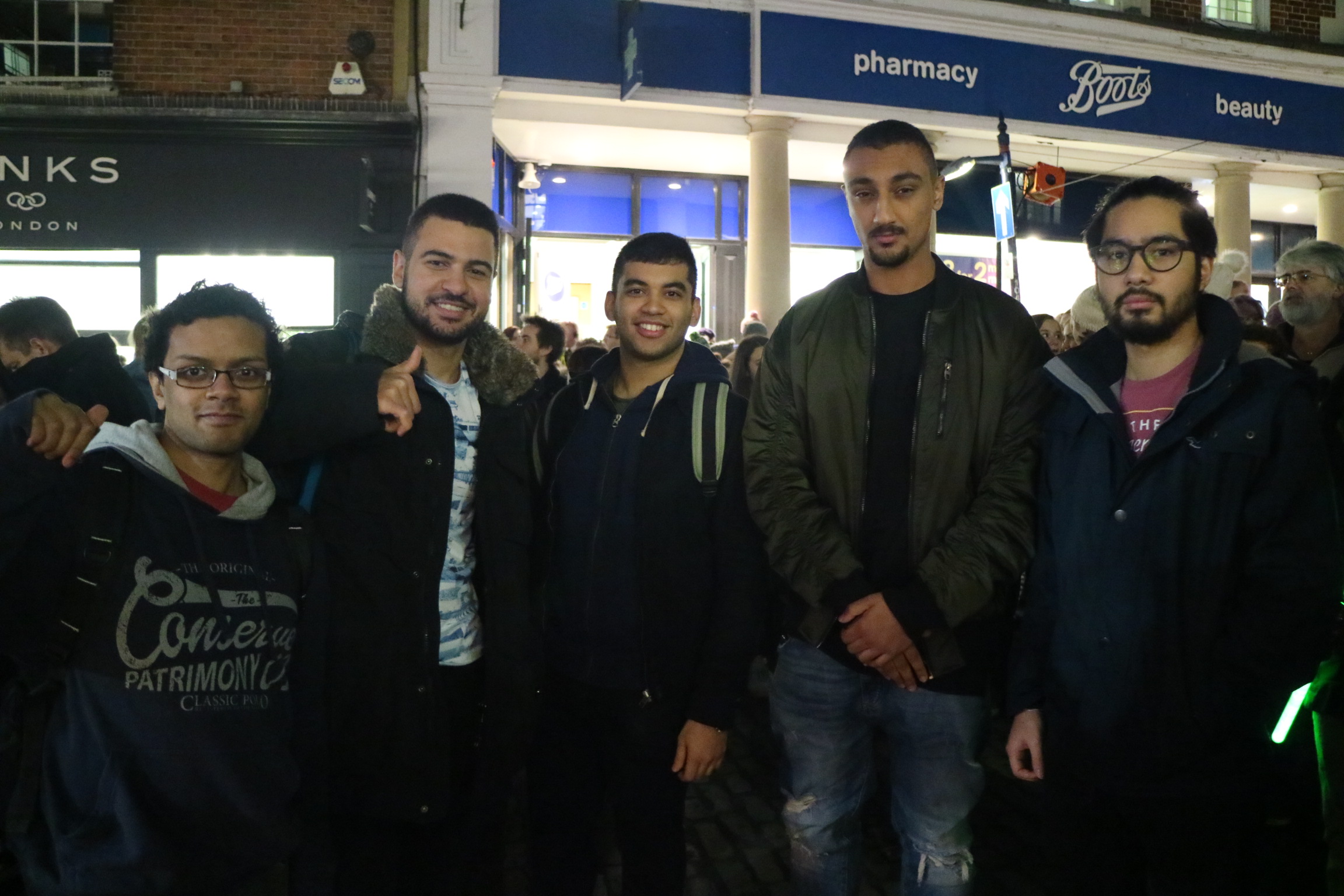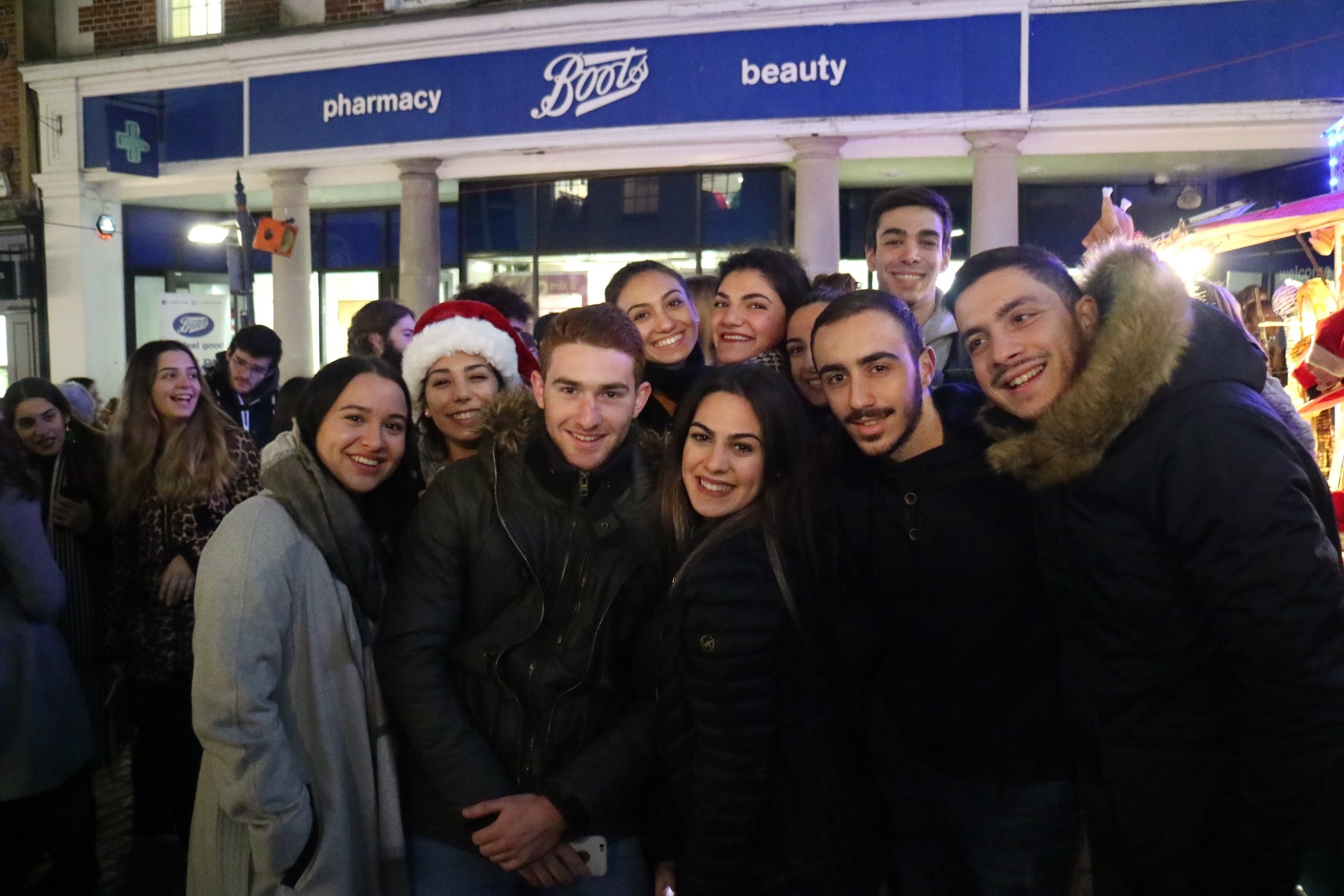 The lights, fireworks and the crowd create a fun and lively atmosphere as we all welcome the (cozy) winter season. Looking for a new profile picture? This is the place to be!
See you next time,
Sakhar 🙂