In the Middle Eastern culture family togetherness is a priority. So, the idea of living away from home isn't as common as it is in the UK (especially when you're 18 and we're talking approx. 3000 miles away). So you need understand how does it feel to be an international student in the UK, which I will try do that in this post by giving some thoughts from my point of view; and in short: it is AWESOME!
Independence: This is my number one answer when someone asks me "how is it being in UK?". Everything you want, you have to get it yourself. Mama ain't gonna be there to do your laundry, get the groceries for the house or cook for you that delicious "kabsa" (or us Bahraini's call it machboos).  It may sound tedious because you have to study too, but the point is studying abroad teaches you things that you'll likely won't back home. Take it from me, in first year I didn't know how to turn on the hob/oven/grill; I didn't even know the difference between them because I NEVER had to use it. Now I am the best cook within my friends 👨‍🍳. You never know, maybe knowing to do basic chores might be a big tick when finding the love of you life 😆.
A supporting university: To be honest I never felt like an outsider or being mistreated just because I from Bahrain. The university and its staff members be it administrators, librarians, lecturers all will try to provide you the support needed one way or the other and treat everybody equal, no matter your background. Moreover there is a plethora of clubs & societies you can join to meet new friends from your country or different. An example is the Arabic Society which you can join and meet people from your culture as they host various event such as Eid celebrations or trips to nearby cities as a group.
Other places: Guildford on its own is not that bad. It has a lovely town centre with most amenities and a nice small mall available. But if you do get bored a quick 40 minute train to London should do the trick. Many of my friends decide to spend their weekends in London shopping or site seeing. Of course there other nice cities as well like Brighton or Bournemouth. But there are also numerous less known places across the UK that have a breath-taking view of nature that will give you nice picture for your Instagram…trust me I have done it 😉.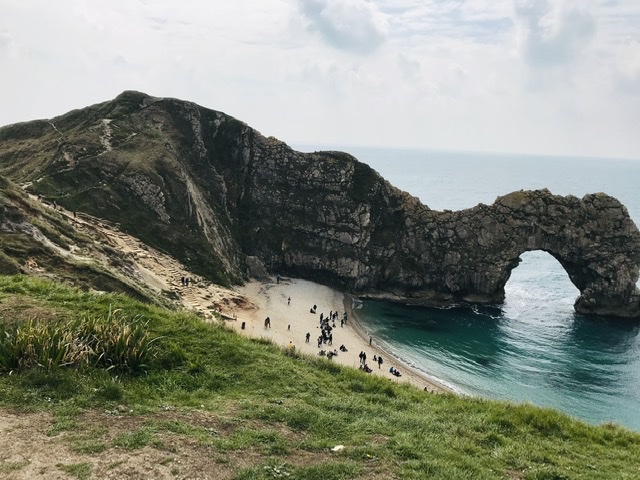 Overall, living in the UK will forever be the highlight of my life. It has changed me…for good. Until next week, Adios 👋