There are many places in Guildford that attract lots of students as well as tourists. Here are some of the main ones:
Located in the heart of the town centre, here you can discover the history of Guildford's Norman castle and climb to the top of the Great Tower for stunning views of Guildford. This castle is thought to have been built shortly after the Norman invasion of England in 1066. It has been used as a Royal Palace, prison and private residence where the grounds at the castle later had been turned into public gardens!
The castle gardens are famous for their vibrant floral displays alongside the town's war memorial and life-size statue of Alice Through the Looking Glass.
Located just beside the University of Surrey is another historic monument. This is a Catholic Church where many services are held such as: Sunday services, morning prayers and art exhibitions.
More information about can be found through this link: https://www.guildford-cathedral.org/worship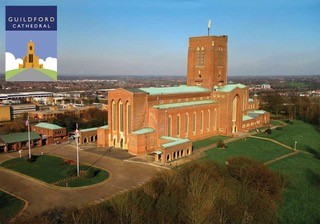 Guildford Spectrum is one of the largest leisure complexes in the UK's offering family-friendly entertainment where you can enjoy ice skating, bowling, swimming and a whole range of sporting activities. Located within Stoke Park for a great outdoor experience as well!
More information of activities and memberships can be found here: https://www.guildfordspectrum.co.uk
High Street / North Street
The main shopping area within Guildford Town Centre focuses around the High and North Street which lie parallel to each other. The streets are cobbled and generally traffic free. From cool designer brands and luxury boutiques to unique independent outlets and specialist retailers, there's something for every age group, style and budget.
The High Street is also home to various markets, including a monthly Farmer's market as well as regular vegan and antiques markets.
The North Street is home to a traditional street market every Friday and Saturday featuring stalls selling a range of goods such as fresh fish, vegetables, fruits, and flowers.