Hello there,
Welcome back to my diary.
Exams are finally over, now we could increase the volume of the music and shake body 💃🕺 to some nice gbedu to celebrate our small wins while we expect good grades. It is time to ease out some stress before the new semester begins. However, you remember I told you that I did not write exams. So, I cannot increase any volume just yet, my laboratory work continues, and I will stick with my headphones. 😐 Let's talk about my laboratory experience today since I promised to do so in my last blog.
My laboratory experiment has been going okay. It's been a mix of exciting, stimulating, thought-provoking, and draining all at the same time. That's a good mix you would say. At the moment, I am going through a phase of method development. I am developing a protocol for the first phase of my experiment and I have enjoyed it so far. You know that thing that was trending at a time on social media, that "what you order versus what you get" thingy. I sometimes get a version of that thingy in the lab. That moment when I'm expecting to get a set of results and by the time I take my readings, I see something completely different. The kind of feeling you get when you predict something and get an entirely different thing. That sometimes has been the case with my results and I find this so intriguing. I look forward to completing this phase of method development, analyse my samples, get good results and just enjoy the flow. Nonetheless, I've really learnt a lot through this phase. In addition to helping me gather in-depth knowledge about my project, it has thought me perseverance and meticulousness. I always want to know the 'why' behind everything I do in the lab, everything that happens in the lab, and why my results are not coming out well. it's been fun and good learning.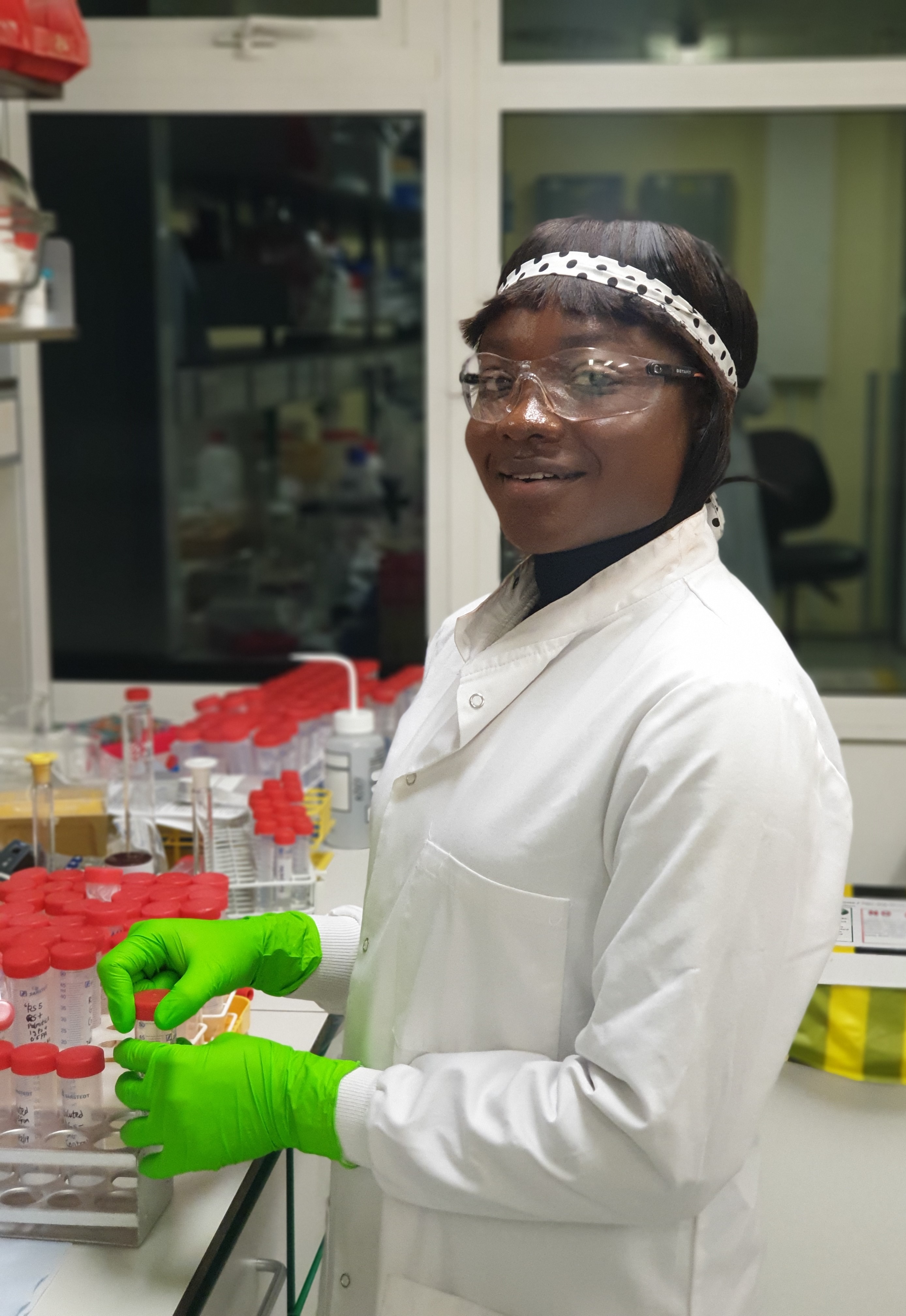 Again, I realise that I am not the only one having these experiences in the lab. The other day, I was chatting with my friend who is working on bacteria, and she told me all her experiments had been contaminated. I was like…oh dear! 😱 She has to repeat the whole experiment all over again. In all of these, it feels refreshing to have a support group – colleagues, supervisors, friends, housemates – with whom I can exchange ideas and seek counsel.
Just so you know, our international recruitment team will be in Lagos and Abuja this week to meet with prospective students. They will be discussing courses and making on-the-spot offers to those who meet the admission criteria. The Lagos session will be held Tuesday 4 February 2020, at the Radisson Blu Hotel, 38-40 Isaac John Street, Ikeja, Lagos from 7 pm – 9:30 pm while the Abuja session will be on Friday 7 February 2020, at The Envoy Hotel, 305 Diplomatic Drive Central Business District, Abuja from 7 pm – 9:30 pm. You can find more information here: https://www.surrey.ac.uk/nigeria
I will catch up with you again in my next blog.
Adenike