Hello!
Today I wanted to share with you a special evening I had a few weeks ago. Most societies and clubs hold an awards night at the end of the year where they take the time to recognize their members and celebrate different achievements. Our wonderful comity rented out a room at Bench Bar at the Sports Park and decorated it in football theme complete with balloons. We celebrated with food, a football quiz and awards. My teammates were incredibly kind in awarding me the Best Team Surrey Spirit. My decision to first join the team was motivated by my wanting to stay active during the school year and being social. However, I've come to really love the girls I've met through football and getting the opportunity to represent my University on the pitch. I get to practice along women of all sorts of skill level, and even play with really talented players (I'm talking London Bees and Reading first team players here). But most of all I've gotten to get to meet students from all sorts of programs and all sorts of backgrounds. It has been a really great experience and I am so grateful they have made the club so inclusive and inviting.
My biggest recommendation to anyone coming to Surrey is to find a club or society that matches you interests and join! It is so worth it as it provides an outlet other than your studies and gets you in contact with fellow students. There are so many options for you on campus (although we all know the Women's Football club is by far the best option right?!)
Find us on Student Union's website or check out all the clubs:
https://www.ussu.co.uk/ClubsSocieties/Sport/womensfootball/Pages/aboutus.aspx
https://www.ussu.co.uk/ClubsSocieties/Sport/Pages/Club-Websites.aspx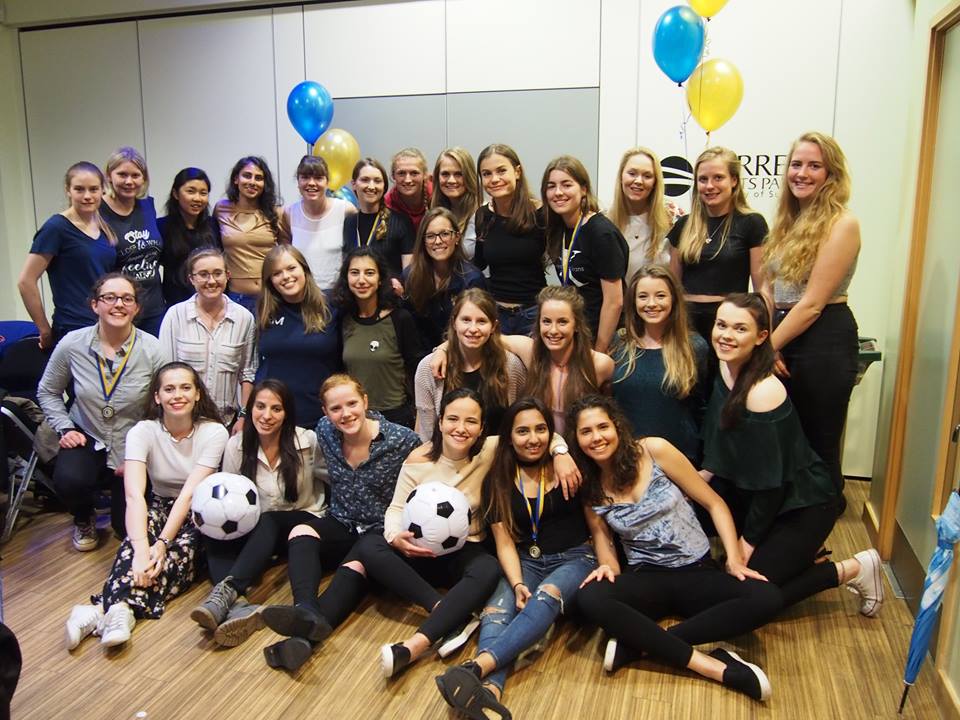 Cheers!