Hello!
I cannot believe we are already only two weeks away from start of class. The summer has truly flown by. I have not been able to blog much over the summer but I am excited to start up again.
I thought I would start this academic year with some reminiscing on my first weeks at Surrey last year. Given that I was coming to England on my own, I had decided to participate in the International Orientation week which is offered before the University's Welcome week for all students. This Orientation allows us international students to get settled in before the major hustle and bustle of Welcome week. It also allows us to get connected with each other and to get to know Guildford. A lot of us don't get the opportunity to visit the campus before accepting our spot at the University, therefore I thought this week was very important for me.
On the first day, not only did the University provide transportation from the airport to the University but there were also students at the airport there to greet and direct us. This allowed me to connect with other North American students who were just arriving. I even had help bringing my bags up to my dorm and got a tour of the Tesco grocery store which was super helpful and well needed.
The first day can be incredibly daunting, especially when not having a phone to connect with people – but I have to say that the University of Surrey made it very easy for me to connect with home right away. In my dorm there was already a welcome box full of goodies from the University which included the wifi box that was super easy to get set up. There was also a sin card from Giff Gaff (which I had already ordered when I was home) that I simply popped into my unlocked phone and paid for a month-to-month plan – it was that easy! Of course the tour that took us to Tesco was another perfect opportunity to get a new phone and plan as they have a phone stand if that's the route you prefer taking.
During the first few days I was given the opportunity to join two different trips offered by the International Student Support team. I got to go to Loseley park where we had a traditional afternoon tea in a beautiful estate which once housed the Queen on a short visit. I was so incredibly grateful for this first trip on my second day of being in England as I got to link up with other international students and I got to have my first real afternoon tea, scones and all!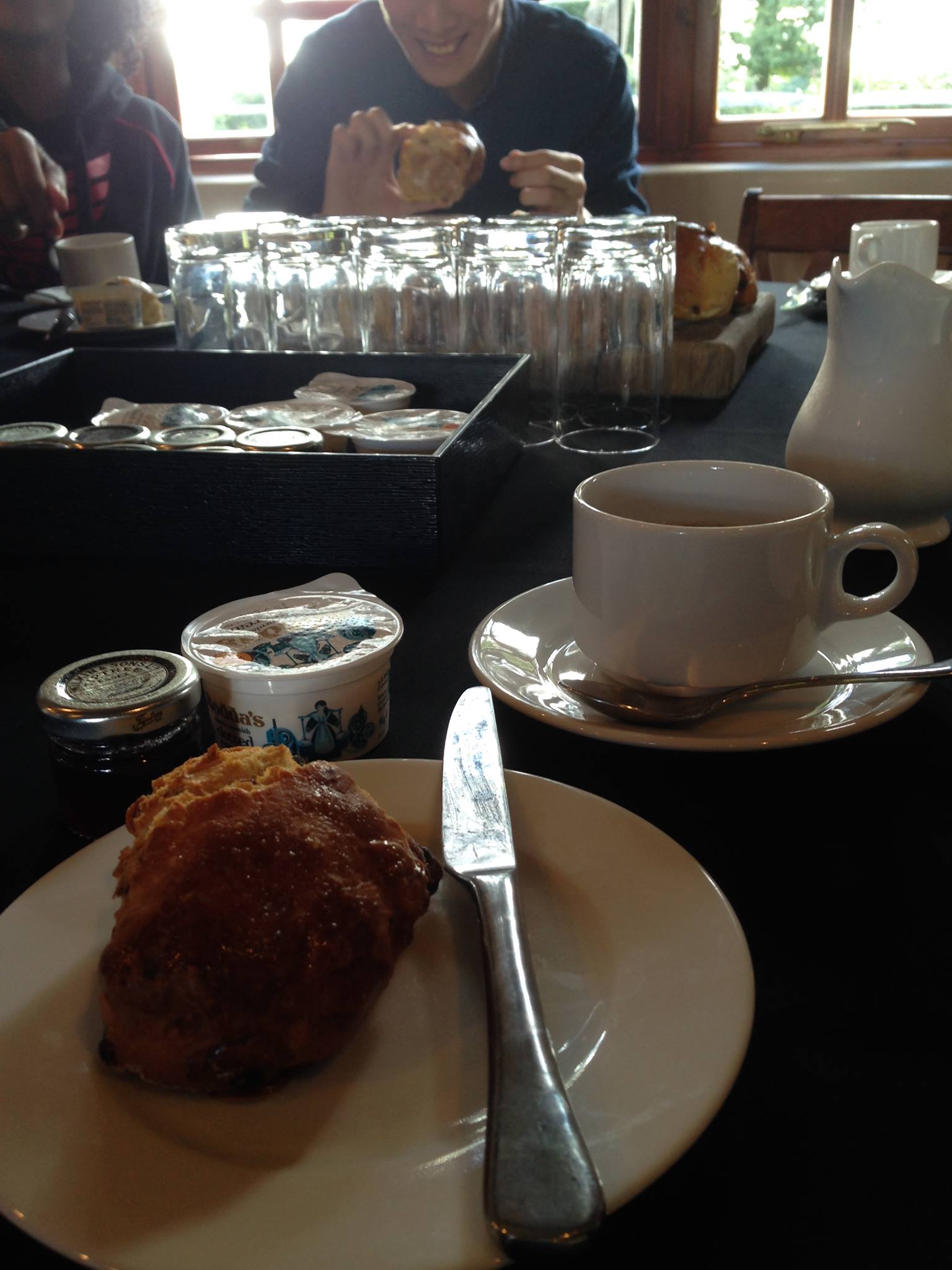 On my third day I got to go on a Coach Tour of Surrey which was perfect as I got to become familiar with the area surrounding Guildford right away. We also stopped at Polesden Lacey which is another gorgeous estate. Of course the tour itself was great but what was most wonderful of this outing is that I sat next to someone who became my dearest friend during my time in Guildford, Heather (who've you've met before on this blog!). I am still so thankful that I chose to sit next to her on the coach and I cannot thank my lucky star enough to have found her day three of my time at the University of Surrey.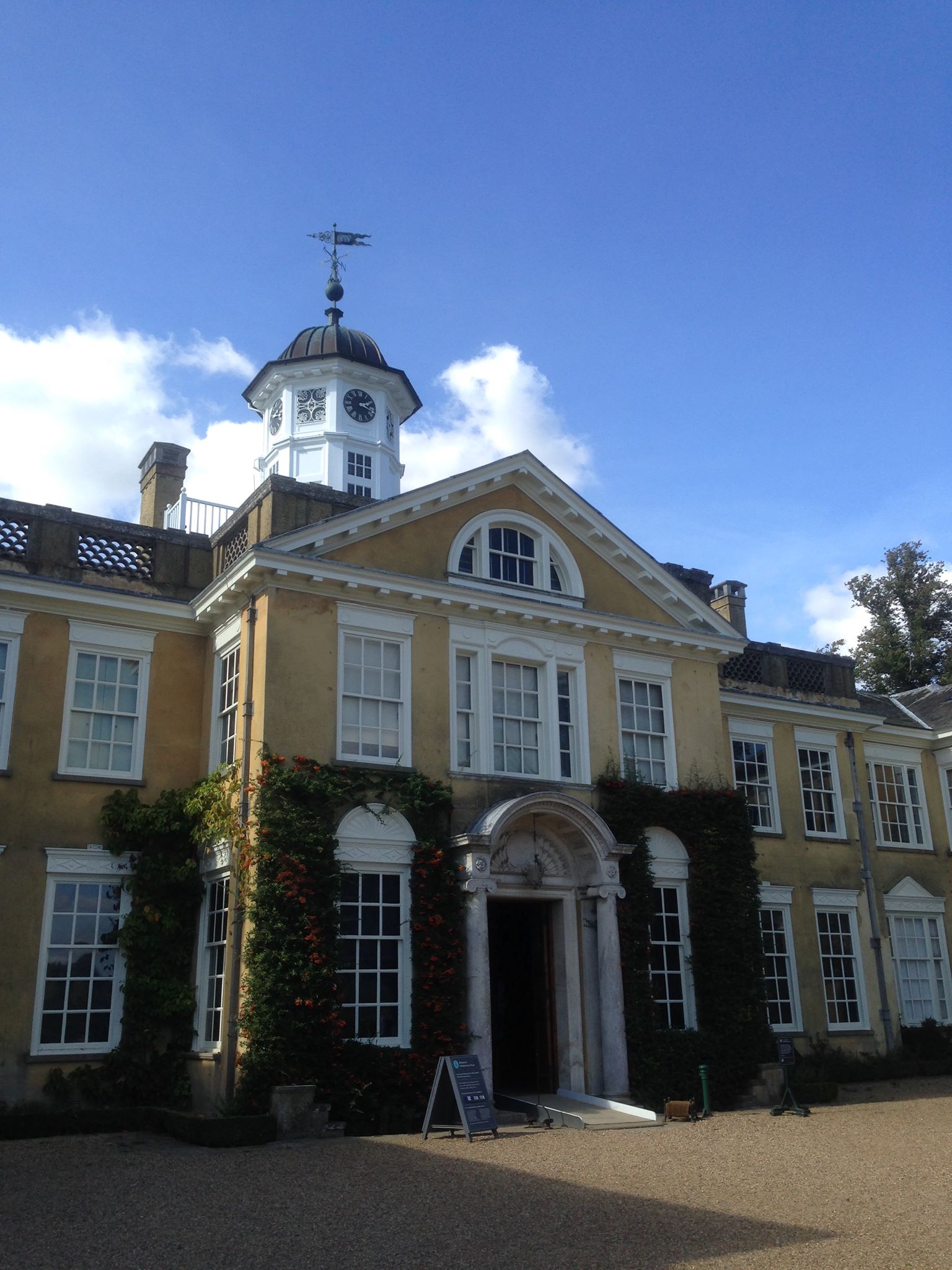 On top of the trips, the International Student Support team also offers different welcome talks which varied a bit in relevance depending on where you are coming from internationally. There was also a free Fish and Chip dinner which I thought was so fun! I also made sure to check out the different Freshers Fayres – especially the Active Freshers Fayre which got me connected with the Women's Football club right away. http://teamsurrey.co.uk/events/active-freshers.php
Although I did not participate in the Fresher's Week activities (this is really just personally I felt like the active were a bit less my speed), I think it is another great opportunity to get out and have fun during the Welcome Week. Here is a helpful guide to those of you who might be interested: https://www.surrey.ac.uk/features/freshers-guide-to-surrey
What I want to highlight in this blog is that it is very important to get out and keep yourself busy especially during the first two weeks – I am no stranger to homesickness and I know how difficult it can be to move your entire life to a new country that maybe, like me, you have never even stepped foot in before. Although I did succumb to a nap here and there and several phone chats with my friends and family back home, I did push myself to get out of my dorm and my comfort zone which made my two first weeks so much more enjoyable. I often found myself being so grateful to be privileged enough to study in such a beautiful town.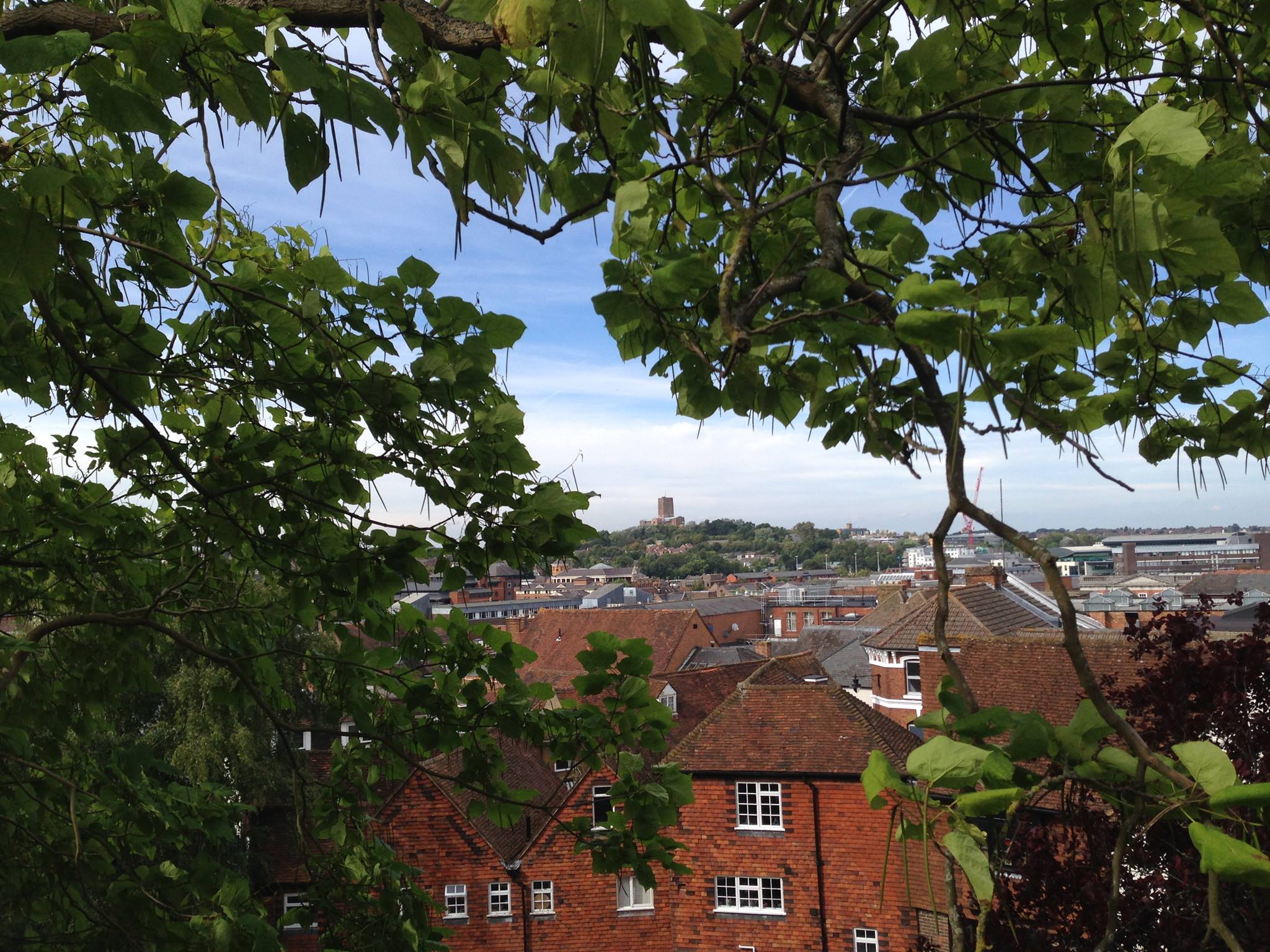 Finally a few other things you might want to check out during your first week at Surrey are the day trips the Students' Union organizes. These can sell out fast so I would check them out early – you can always sell them later if you change your mind. If you've been reading my blogs then you know how much I rave about these day trips. Here is the link: https://www.tixtu.com/t/events/ussu/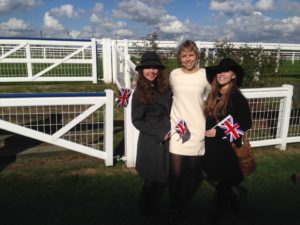 Here are some other helpful links that you might want to check out:
https://www.surrey.ac.uk/international-pre-departure-guide/your-first-few-days
https://www.surrey.ac.uk/international-pre-departure-guide/support
https://www.surrey.ac.uk/currentstudents/accommodation/mentoring/
I hope this blog can be helpful to you as you embark on this exciting journey. All I can say is I hope you enjoy your first few days in Guildford. Help is available all over campus, especially during the first few weeks as student ambassadors and mentors will be roaming the campus. You can always contact us at northamerica@surrey.ac.uk or you can contact our Country representative Katie Sharpe at katie.sharpe@surrey.ac.uk.
Cheers!