Hello again,
Today I want to share with you what my academic year will look like and tell you a little bit about the classes I am taking.
This semester the JD Pathway students have been assigned to:
Land Law I,
Public Law II: Administrative Law, and
Equity and Trusts Law I.
We then got to choose one optional module for each semester. I decided to take this semester:
Medical Law I.
To be completely honest with you, I wasn't so excited to come back this year as the line-up of classes didn't excite me as much as last year's did – yet, I have been proven completely wrong thus far as I am very much enjoying my lectures. What has made my experience very positive hitherto is the quality of the lecturers we have had and continue to have.  Not only have they generally made what could be boring topics very interesting, they have also made it clear that they have our success in mind and make sure we understand before moving on. I especially appreciate that the JD Pathway students are often assigned the lecturer of the module as tutorial leaders for the classes. This has enabled great discussions and critical thinking within our groups of graduate level students.
Next semester we have been assigned to:
Land Law II,
EU Law II, and
Equity and Trusts Law II.
As my optional, I decided to continue with my first semesters subject, thus I chose:
Medical Law II.
Selecting an optional module was not an easy decision as the law school offers a great selection of courses. Here are examples of modules that were offered this year:
Employment Law,
Family Law,
Intellectual Property Law,
Law of Evidence,
Media Law,
and many more.
You can find the list here under the title "Year 3": https://www.surrey.ac.uk/undergraduate/law
I could also have chosen to do a Law Dissertation which would have been for both semester in a subject that I would have chosen. I considered this briefly as I am very curious about Environmental Law – however, given my background in Health Sciences, I thought it would be very interesting to take Medical Law in a class based setting.
There you have it, this is what my final year at Surrey will look like. Despite my initial hesitancy, I have to say I am pretty excited to see what this year brings me academically and am already looking forward to graduation!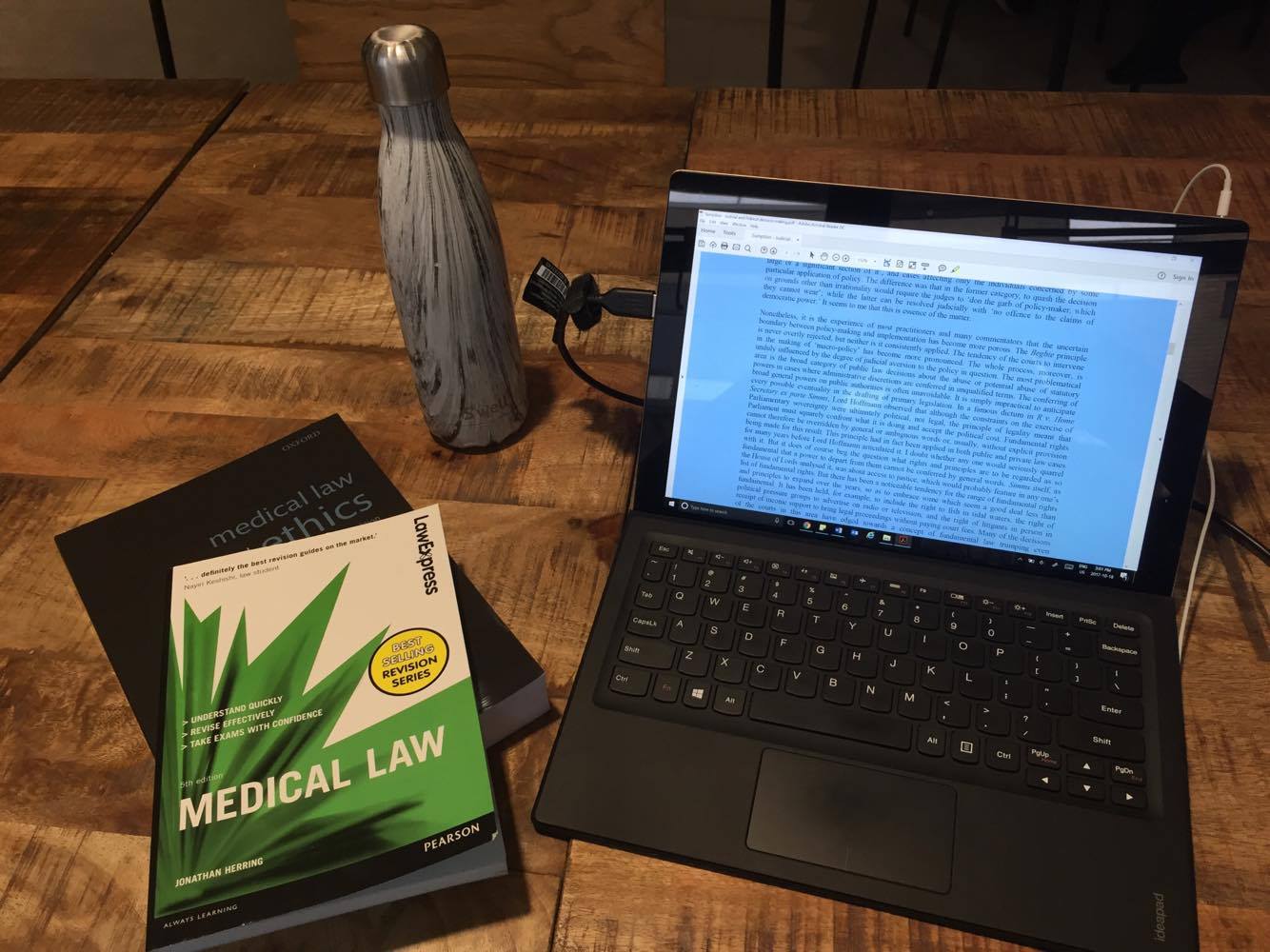 Cheers!