Hello!
As we did last year, my cousins Gabrielle, Victoria and I decided we wanted to host a cookie exchange once again. This is an activity that I have in recent years participated back home but has been a long standing tradition in Gabrielle and Victoria's family. The idea is that you bake cookies to bring to the exchange and then you get to take home as many cookies as you have brought with you. So if you brought 12 cookies, then you get to take home a selection of 12 cookies from the other bakes. Really, it is a great occasion to get together to drink, eat and laugh. This year we were a small group of about 12 people and had a variety of cookies ranging from South African, Polish, Canadian and Finnish recipes.
Last year, my wonderful friend Noora taught me how to make Finnish gingerbread cookies, so I decided to put my new found talents to work this year and try to recreate her delicious cookies. Unfortunately they were not as good as hers, but they were still a success according to my flatmates. I think I was missing a little bit of Finnish spirit without Noora around. (Miss you!)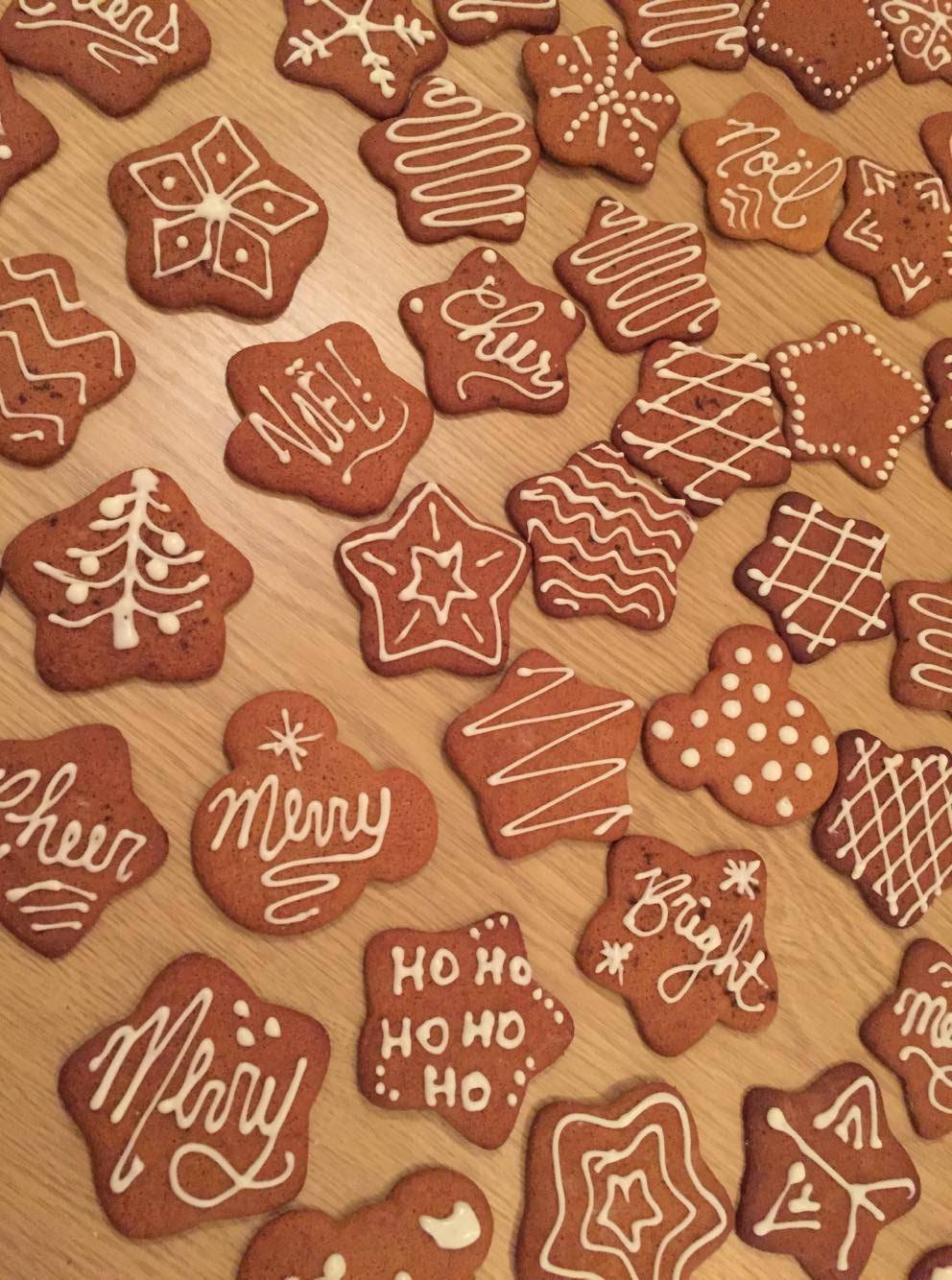 All in all it was a really fun evening in good company as drinks were drunk, cookies were eaten and laughs were had. I hope this inspires you to host a little get together with friends and classmates while you are here. It was good to get to hang out with classmates outside of the school setting.
Cheers!