It's the summer, so rather than try to write up what's not happening with Brexit, I thought you might like some more infographics.
The first comes from the continuing failure of many politicians to use the correct terms for various sorts of trade deal/economic integration. I've avoided the usual 'ladder of integration' metaphor because (as the footnote makes clear), you don't have to proceed in order and there is an element of pick-n-mix about it. However, the more exemptions one puts in, the less stable the edifice.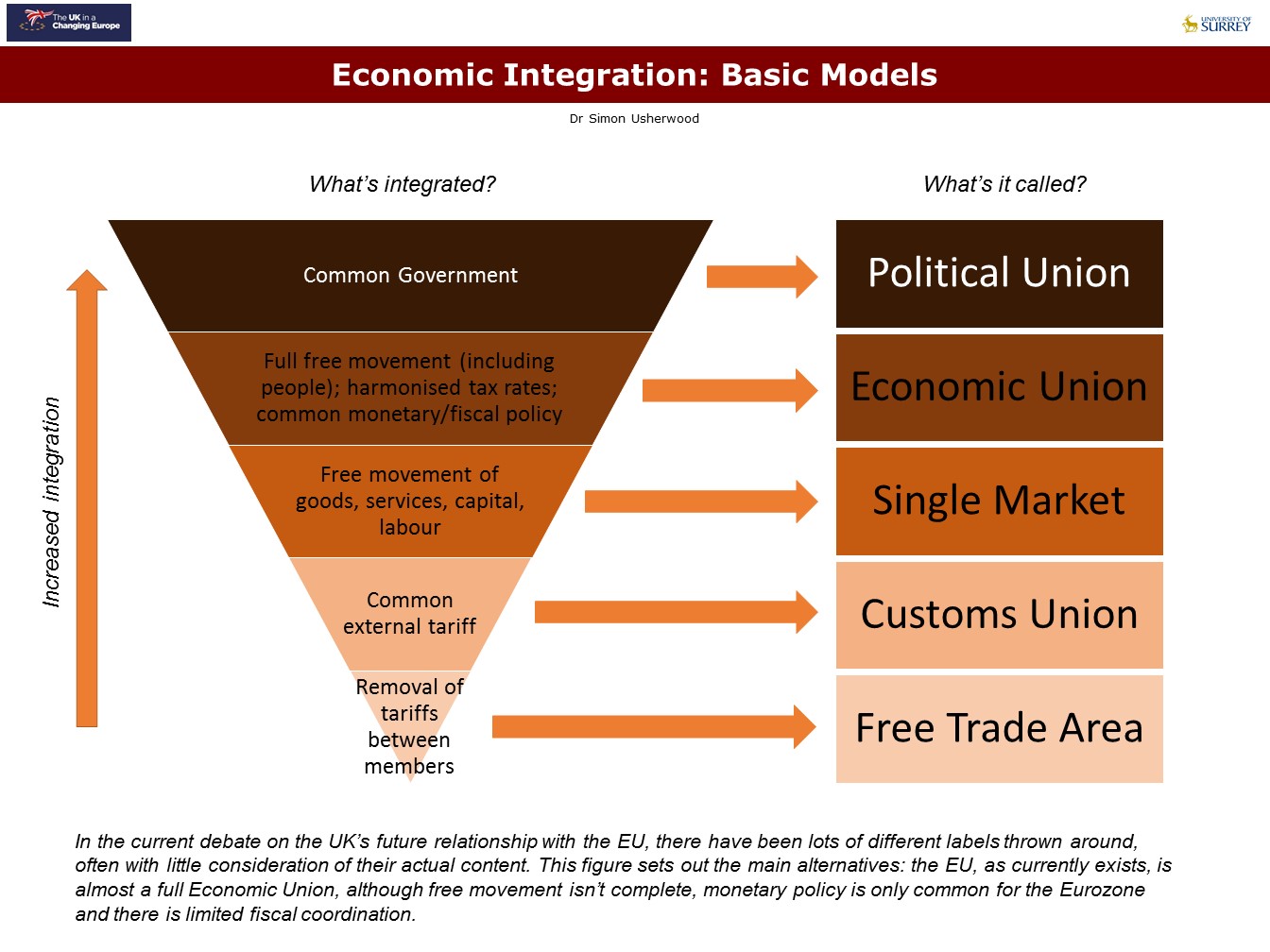 PDF version: Economic Models
The second infographic just pulls together some key names for the negotiations, now that the EU teams are coming together. It's not exhaustive, but just my take on who to watch. You'll note the ommissions as much as the inclusions: in particular, other EU27 heads might play much more of a role and the EU people might be much more behind-the-scenes. And no, I don't see a role for Boris Johnson in this.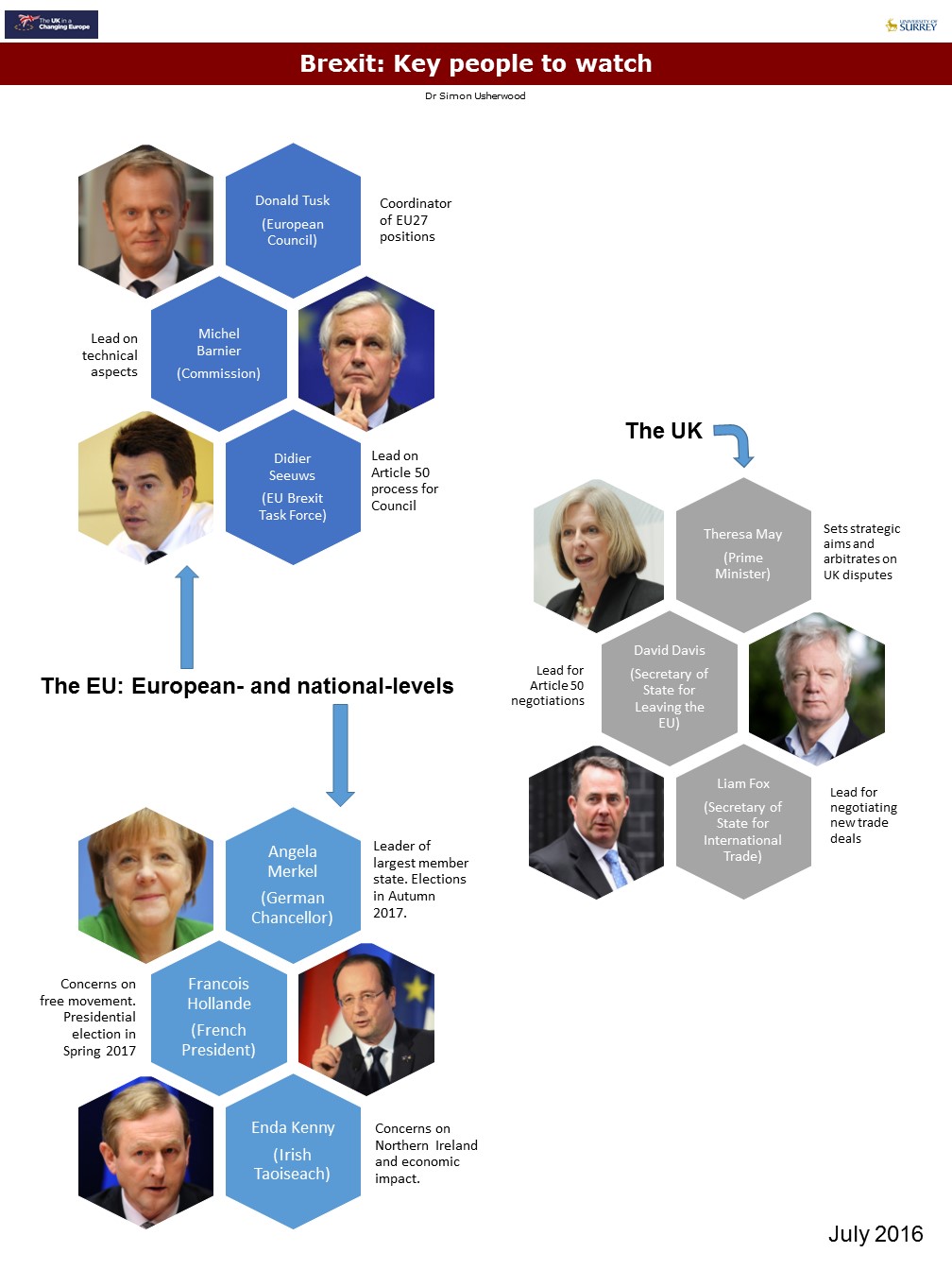 PDF version: Brexit key people