Author: Yashashree Kulkarni.
Yes, you heard it right! This blog is all about the great places to eat in Guildford, which serve delicious and soulful food. So, all the food lovers fasten your seat belts!
Let's start with the places in our University Campus,
Lakeside Café and Restaurant: Situated in the Business school, you can find this one crowded almost every time. The café serves different types of coffees, chais, amazing buns/sandwiches, salads and many more. For all the Vegan and Gluten-free product lovers, you have the soup and certain food varieties which taste delicious. The restaurant is managed by the team of hospitality and tourism management and the food over here is simply amazing! If you are studying in the business school, lucky you!
Hillside café: Again, an awesome café on the campus near the Student's Service centre. It has a buffet of food items, which can be combined into a meal. For Veggie and soup lovers – creamy potato and cauliflower soup is to die for!
Young's kitchen: Hands in the air for those who love Chinese food! This is the place for you. Similar to Hill side café, they have buffet of rice/noodles with gravy and starters which we can combine and get it as a meal.
Wates House: This place is near the Cathedral and is famous if you want to just chill with your friends after a long and tiring day. It serves a wide-range of alcoholic and non-alcoholic drinks and burgers. There is also a pool table inside the restaurant!
Want to check out places outside University too?? Here we come with hand-picked ones: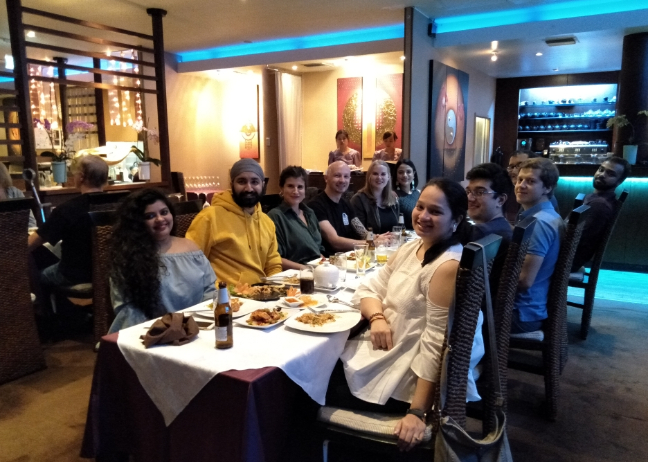 Thai Terrace: In a mood to celebrate with some delicious Thai Food? This is the place for you. The ambience and the décor are simply beautiful and food is amazing!
Ask Italian: Another small but beautiful restaurant situated in the heart of Guildford which serves amazing and authentic Italian food.
Gourmet Kitchen Burger: For sumptuous and healthy Burger options, this place is a must try.
Five Guys: Craving a delicious and filling milkshake? Try this place which serves super thick and amazing milkshake. One milkshake feels like a meal, trust me!
Jamies Italian: Italian Cuisine lovers, make some noise! If you are craving delicious Italian food this place is a must go. Situated near the Friary, you cannot miss it.
Nandos: Been in this country and haven't been to Nandos yet?? Visit this place if you want to taste the best set of burgers and dips.
Tiffins: Have a love for Indian food?? Well this home delivery restaurant is a must try. It serves lip-smacking Veg and non-veg dishes with superb variety of dishes. To all the Indians reading this one- trust me the food is very tasty.
Southway Chicken House: If its midnight and you are hungry and craving to eat delicious fried chicken and burgers, this is the place from where you can get the food delivered.
Tong tong Chinese Take away: After a long tiring day what really saves you is mild, tasty and hot Chinese take away food. This place has a pretty huge variety of dishes even for Vegetarians too and the food is amazing!
Creams: Last but not the least, ending this list with a place which serves the best desserts! As the famous saying goes, "Morning is the worst. Dessert is the best time of the day!", to all the dessert lovers please please go to this place and rejuvenate yourselves.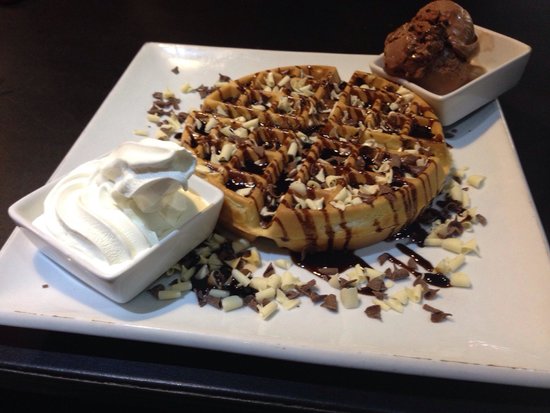 Well, these are a few places we liked and are pocket-friendly, since we all are students over here. To all the foodies- unfasten your seat belt now and go on and try these places if you haven't been to any before. For the ones who don't like food much, I would just like to summarize by a quote by George Bernard Shaw which actually says it all, "There is no sincere love than the love for food"! Happy Reading and Happy Eating!