Author: Julia Stanczyk.
Since the very beginning I knew that one-year studies would be a challenge and a very intense time in my life. Because of this, I tried to get ready beforehand. Here's my story on how to prepare for your masters so you can make the most out of this short time.
Application
I tend to do a lot of things at the last minute but I do try to prepare myself as best as I can for the next steps ahead. The same happened when I applied to Surrey University. It was the end of June 2018 when I decided to apply, so I only had one month to complete all the papers and do the IELTS certificate. I managed to submit my application at the beginning of August, just before the deadline!
Fortunately, I received an answer a week later. It was a conditional offer letter, so I needed to upload some more documents. Finally, around August 25th my offer was unconditional. I was off to study at the University of Surrey. 😊
Preparation
As I only had one month to prepare, I needed to create a plan. First of all, I wrote a list of basics like accommodation, part-time job, transportation etc. I applied for student accommodation and received one in a few days. Then, I organised a short trip to Guildford to get to know the place I was about to live and to show it to my mum. After I came back I started packing and looking for a job. I secured a job at in catering at the Spectrum (sport and event venue in Guildford), which is a great experience for my future profession as I'm doing my masters in events management.
Welcome Week
And then the day came… It's time to move to Guildford from Poland to start my new studying adventure. Firstly, I settled down, met my flatmates and unpacked my stuff. Later I made a plan for welcome week. There were plenty of activities and meetings going on. From official meeting with my department and my course, through ELSP (English learning support programme), library and career's centre, ending with the one and only Fresher's Fayre.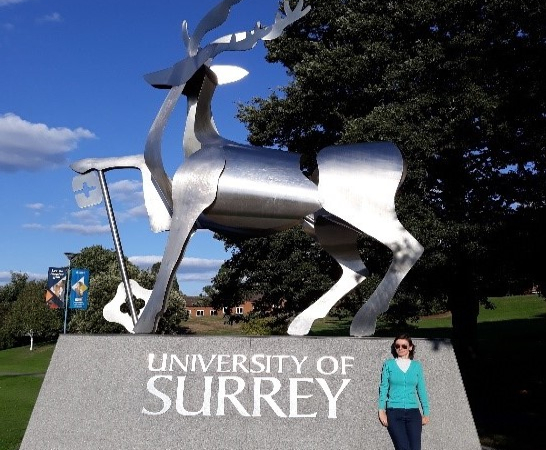 As my interests are very wide I have enrolled myself into many societies and sport teams, so I ended up receiving emails from about 20 of them. Unfortunately, I did not have the time to go to them all so I had to choose my favourites in order to get really involved, and to reduce the amount of emails in my inbox! I am now a member of athletics, one of the football teams, PostGrad and Polish society, which is perfectly enough for me.
I don't regret that I registered for so many societies initially. In fact, the emails I have received at the very beginning helped me to decide where do I really want to belong. And to be honest, most of my colleagues/freshers did the same.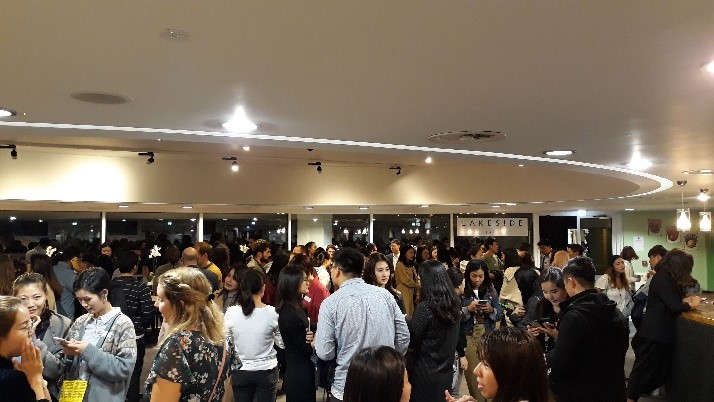 Activities
The University of Surrey offers plenty of possibilities to train, develop your interests, get involved and meet great friends. I realized that when I participated at Surrey's running championships. I love running, but I'm not the best in it, so even though I have finished last I received a great support and sense of group belonging from my colleagues. That was even better than the winning. 😊
Besides teams and societies, I have also received plenty of opportunities to get involved from my lecturers. And as a result, I'm a member of organizing committee of Kelly's Guildford Run, which is going to take place in February. I'm pretty sure that many of my colleagues from other faculties received similar opportunities to gain some experience.
And last but not least, be open to any opportunities the University is giving you. You can be a CourseRep and help your course mates with their queries about the course or like me you can become a Student Ambassador and show prospective students why it's worth joining our community.
What's more…
Don't forgetting also about Guildford. Even though it is not a very big city there are plenty things you can explore here. Of course, there is a beautiful castle out there and a very nice city centre, but for me the best are the nearby hills. Plenty of fields and forests made me feel relaxed and the Panini I had at the top of Newland's Corner was one of the best.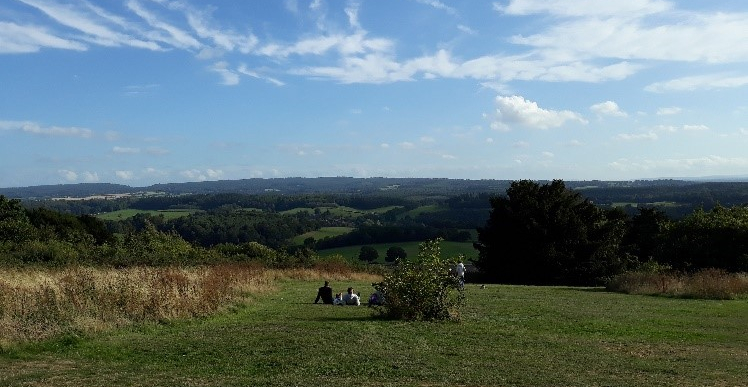 The second great place for walking was for me the way along the river to Godalming (nearby town). That was around two hours walk one way, but it was a perfect idea for free Saturday with my flatmates.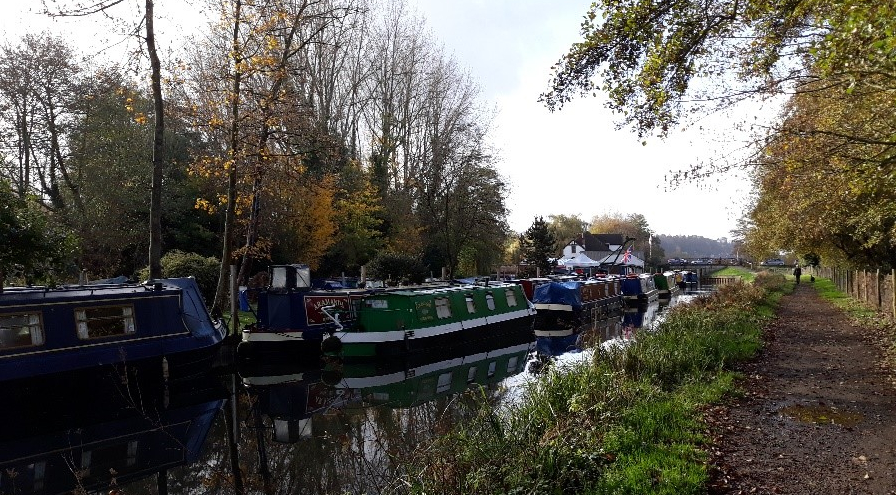 Conclusions
As you can see in my short time here, alongside my studies I have been able to manage plenty of other activities. In my opinion Guildford is a perfect place for living, studying, working and relaxing at the same time. I've already made a lot of friendships and I'm looking forward to second semester and some new adventures!
I think even though one year is a very short time, by searching and planning you can make an unforgettable time, full of fun, experience and learning. Good luck! 😊