Author: Preety Thakur.
After spending your initial weekends exploring Guildford there will be time where you wonder where you can go out with your friends for a day trip.
There are many places to visit in and around Guildford, but I would like to share some information about Bath and Brighton as I find them easy to access and not that tiring as you can explore the places by foot.
Bath
Journey from Guildford to Bath takes approximately 2hrs (except on Sundays where the train frequency is limited). You can plan to start early by 7 am from Guildford, the Great Western Railways will take you till Reading where you need to change for Bath and you will be at your destination by 9 am. On your route there is a small picturesque village Chippenham which you can visit if you have more than one day. Upon arriving at Bath, you can start wandering around the city and can cover most of the areas by walking. Below are few places which I visited in one day.
The Roman Baths
These are the remains of the greatest spas and hot water spring still flows here. The Roman Baths were built for worshipping the Roman Goddess. In ancient times pilgrims would visit this place throughout the year. The museum houses artefacts from Roman period which includes statues, utensils, currency and coins and several other objects. Tickets for Baths cost £16.50 and it takes about 2 hours to see the Roman Baths, but you can spend more time there.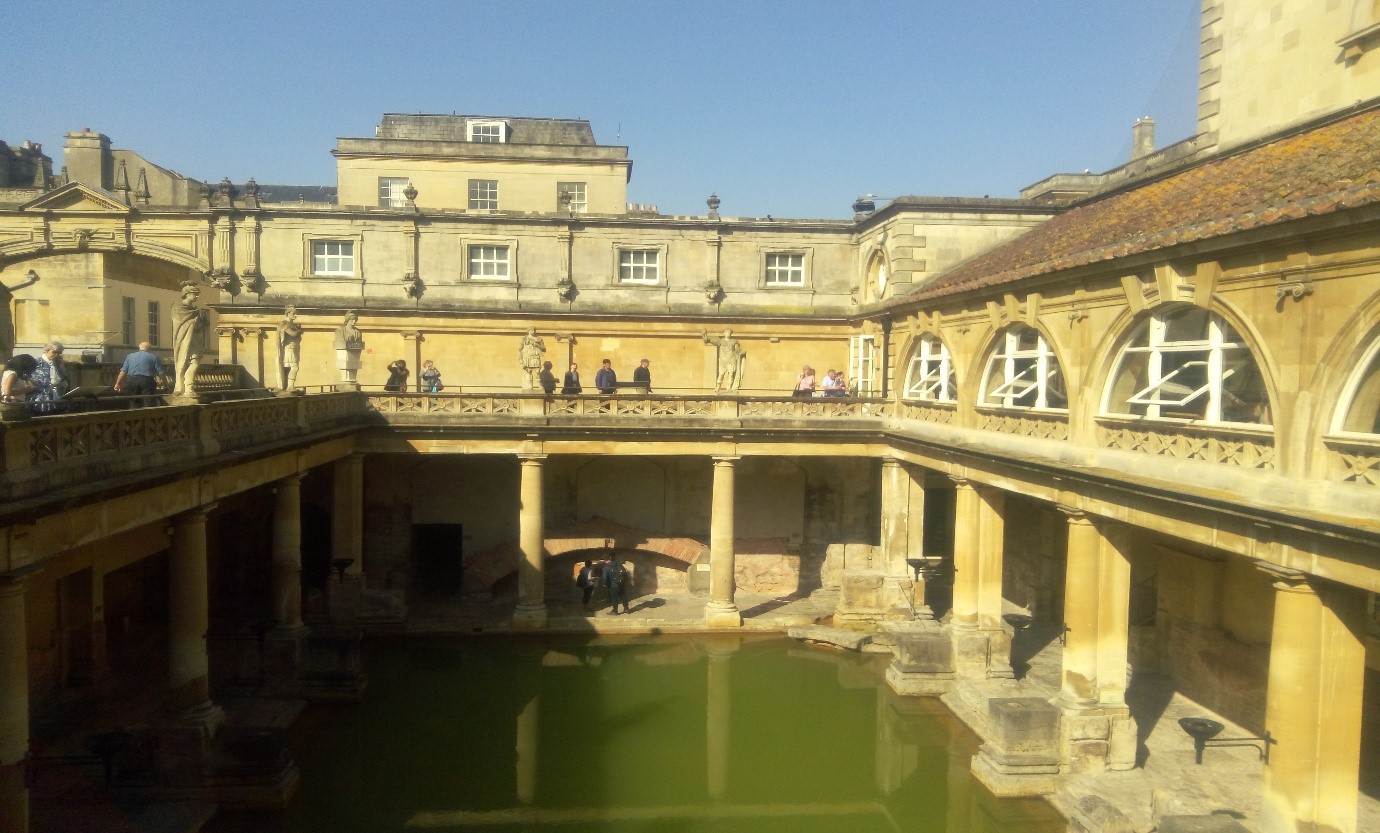 Bath Abbey
The Abbey is an active place of worship and frequently hosts civic ceremonies. Upon entering you can see the fan vaulted ceiling; the west window has beautiful images form first five books of Bible. The entry to the Abbey is free and you can have an Abbey tower tour for £8 for 50-minute tour however, there are no tours on Sundays.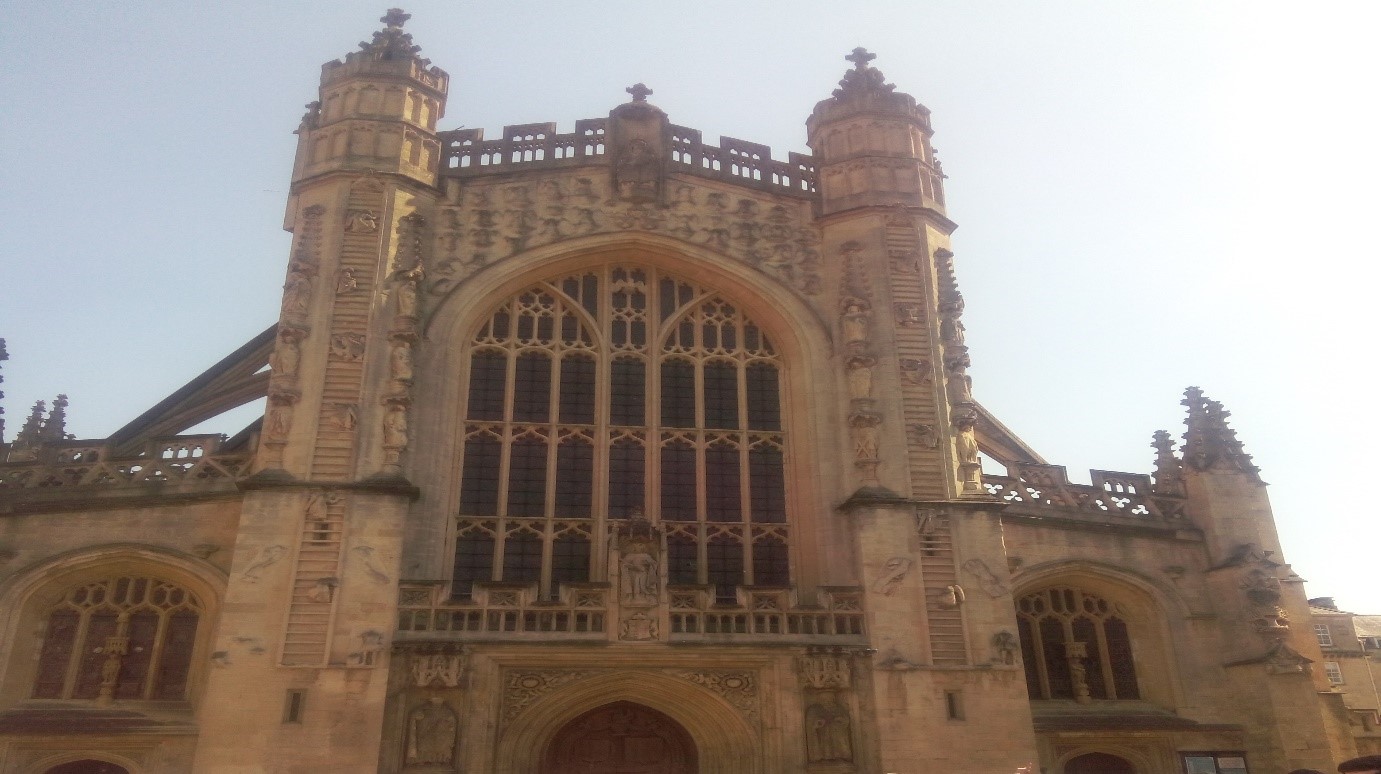 Pulteney Bridge
This beautiful bridge crosses river Avon and has shops built across its full span on both sides. Its one of its kind in Britain and one of only four in the world. There are several cruise ride options available starting near the bridge. The cruise last for one hour and has live commentary and food and drinks available. The cost for the cruise tours ranges from 10 – 13£ also most of the tours only accept cash.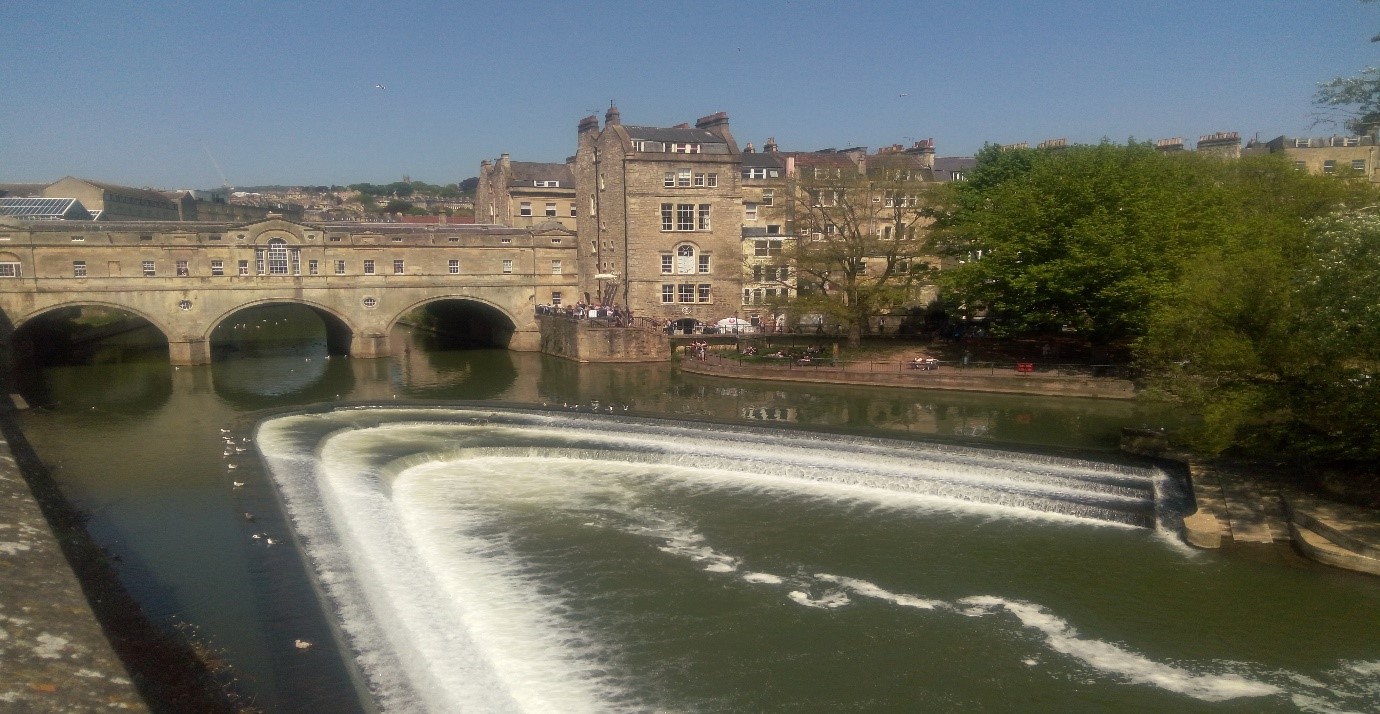 Brighton
Brighton is a nice sea side city and sunny most of the time however, it windy as well as its near sea shore. It takes 2 hours for the train journey from Guildford to Brighton. You can travel from Guildford – Gatwick – Brighton or Guildford – Clapham Junction – Brighton, either of the routes will take same journey time. Upon arrival to Brighton you can have a walk to the pier and catch a glimpse of the city. Unfortunately, I lost the pictures taken by me, so I have taken pictures from internet.
Brighton Pier
Brighton pier a is grade II listed pier and gets millions of visitors every year. There is lot to do in the pier and you can easily spend an hour or two. There are many rides and attractions and places to eat. There are many cafes near the sea shore where you can lay back and enjoy your food with some live music.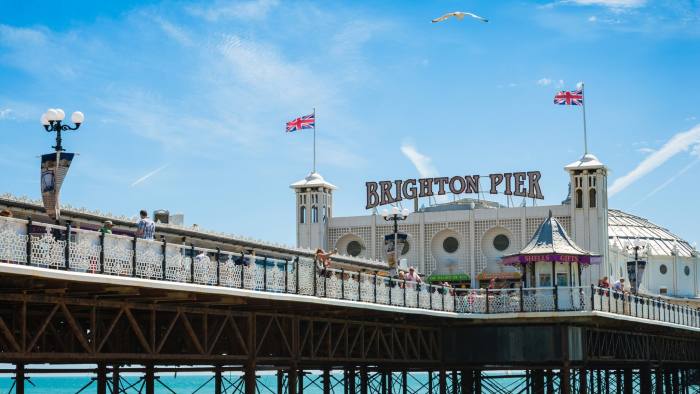 The Lanes
The Lanes in Brighton are quite narrow and pretty and there are shops for you to buy clothes, jewellery and artefacts. You can also take a guided tour which lasts for approximately an hour and thirty minutes, which costs approximately £35 and some local guides accept gratuities.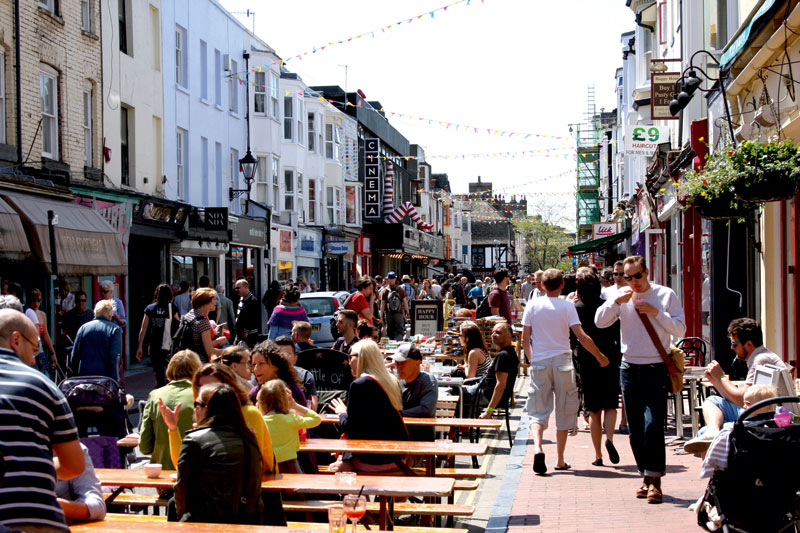 Royal pavilion
Royal pavilion is an exotic place and has exhibitions held throughout the year. Ticket prices are £13.50 with 10% discount when booked online. You can see Royal room, Banqueting room, garden and estate, music rooms and many more things.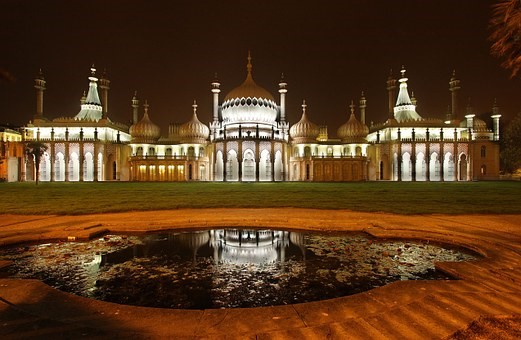 These places are good to visit with friends as you get plenty of time to see both the cities. I hope you have a great time visiting these places and enjoy your escape from your studies!