When I made the decision to do my Masters at the University of Surrey, I knew that I wanted to stay in student accommodation. Surrey offers accommodation on both the main Stag Hill campus, as well as Manor Park, which has over 6,000 rooms.
The accommodation I was allocated was at Manor Park – in a Band D room, which is a single bed en-suite. I have a spacious room and bathroom as well, and there is also a large shared kitchen, which has space to accommodate myself and my five other flat mates.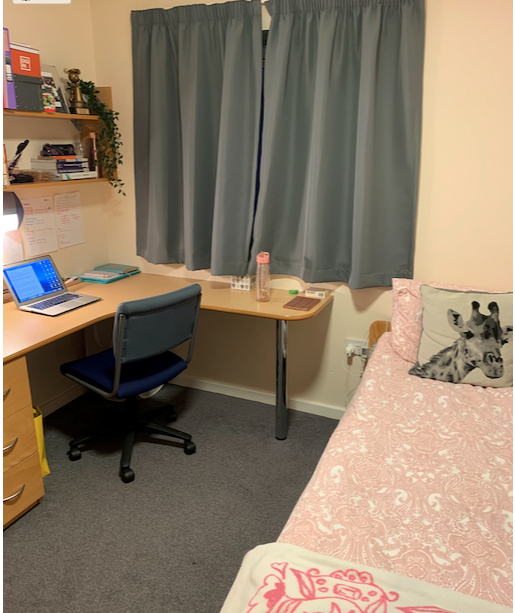 Community
Being home to so many students – both undergraduate and postgraduate, there is a real community feel. The block which I live in, is for postgraduate students, and this has helped to make it easier to make friends. This was very important because it can be quite daunting moving away from home, and for a postgraduate degree which is only one year, it is nice to know that you are living with people who are in a similar situation to yourself.
Access to campus
Manor Park is only a short distance from the Stag Hill Campus, it is around a 25 minute walk or a 10 minute bus journey. There are frequent buses which run through the Manor Park campus between Stag Hill and Town Centre, making getting around Guildford quick, easy and safe. I feel like living at Manor Park provides me with a break from being on campus and a chance to better split up my day from working at University to having the chance to socialise with my friends.
Sports park
One of the main perks of living at Manor Park, is how close and easy it is to go to Surrey Sports Park. The Surrey Sports Park has a range of facilities which are used by not only students, but the general public too. With access to the gym, a range of classes, a climbing wall, and a 50m Olympic swimming pool there is something for everyone. There is also a number of sports clubs to join from Football to Basketball, and this is a great way to make friends. As well as this, there is a Starbucks café and The Bench Sports Bar, which serves food as well as showing major sporting events. This makes it a great place to socialise after matches, and there is a 20% Student discount at the Bench Sports Bar.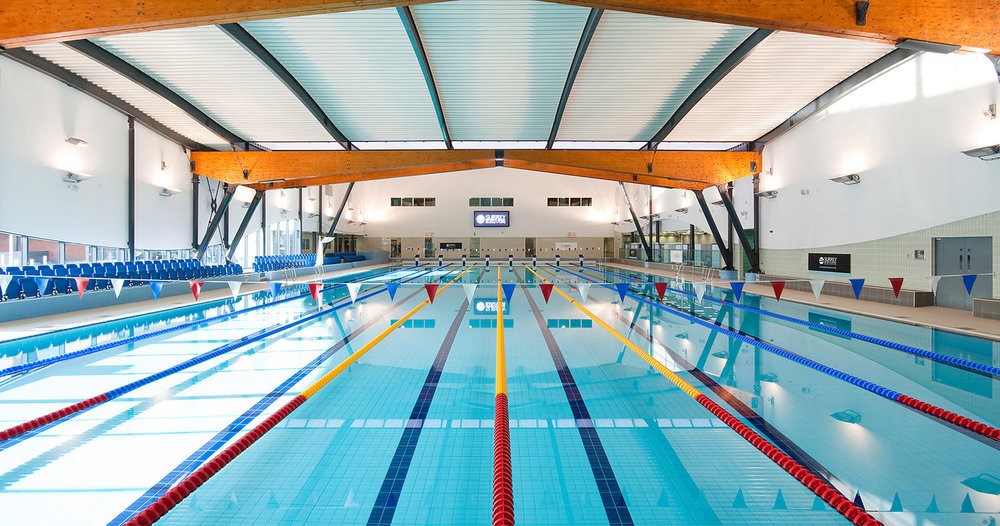 Heart and Soul
Heart + Soul is located near Manor Park reception, and offers a range of food, as well as coffees, alcoholic and non-alcoholic drinks every day of the week. This is a great place for a catch up coffee with friends, dinner with flat mates and a place to work in a more relaxed environment. There are also a number of seasonal events, such as throughout December they can host Christmas dinners for societies and flats, Sunday roasts, and have live music throughout the year.
I am really enjoying my experience, and as I live with other postgraduate students, I feel that there is a nice community forming, where we have group dinners at Manor Park as well as going into Guildford town.