There is a bit of a change when you move from an undergraduate degree to a postgraduate. I was at Surrey for both, so I did not have any difficulty in settling in – I've been here for a while. The bit that took some getting used to was the style of learning for me. I really enjoy the smaller lecture sizes, since there are more opportunities for discussion and engagement. I think I feel much less talked at and more involved.
I am now studying an MSc in Water and Environmental Engineering. I began learning about water in the third year of my undergrad, so one of my modules was pretty similar in first semester this year. Then I found out that the expectation at Masters level is much more focused around understanding and critical thinking, with the grade indicators being different to those at undergraduate. It took me a little while to realise what I needed to change with my work to achieve the grades I was looking for.
My undergraduate degree was Civil Engineering with a Professional Training Year in the middle. I think I got used to working to a routine during my Placement, as my work ethic changed when I came back for third year. I was a bit more organised and I tried to work for the degree like a 9 to 5 job. I would then come home and have evenings off (and sometimes weekends off too, when I had my coursework under control). That is how I am trying to operate this year, using my time during the day to do my work and giving myself time for hobbies and chilling in the evenings.
One thing I was unsure about is how much time I would have for hobbies and societies once I reached Masters level. Lots of my friends graduated last summer, so I wanted to make up for having a slightly quieter social life. It turns out that its not been too tricky to balance my time – I do several hobbies, but they mainly take up my evenings. I stay in late on a Tuesday and then go to yoga and then afterwards I head straight to Salsa lessons. I end up a little bit tired, but I enjoy seeing my friends and trying new things.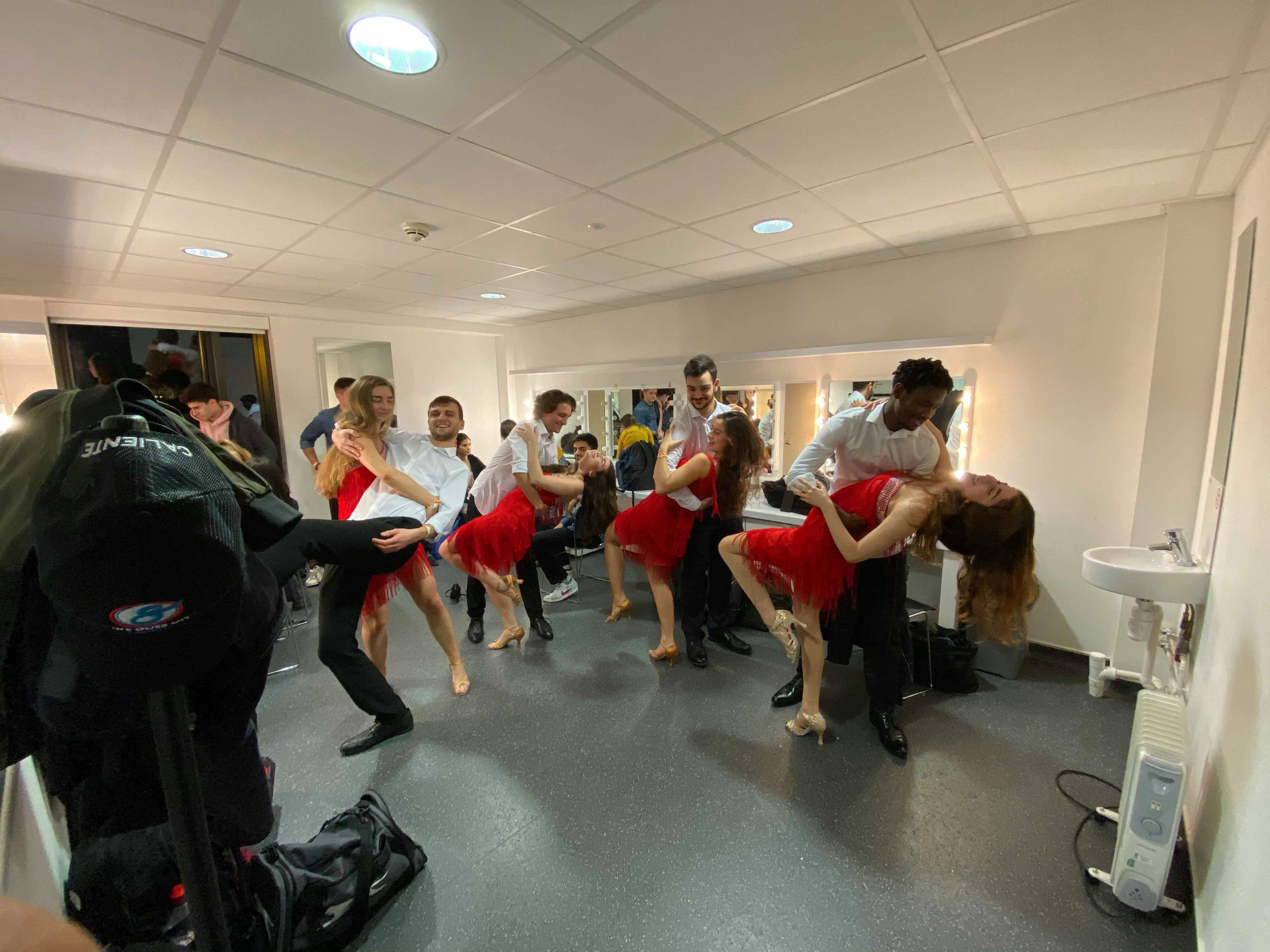 I think the jump from undergraduate to postgrad might be a bit more difficult if you've had a gap in between, because you've got to settle back down to lectures and coursework instead of a job or something else. That said, it is not difficult to get support at the University. I always try and speak directly with lecturers when I get stuck, so that they are updated on what stage I'm at. They have been really supportive!
All in all, I found the jump pretty straightforward – there was a bit of a change, but nothing too major. I'm also really enjoying the extra independence I seem to be getting with my Postgrad course. Having so many extracurricular activities means I feel like I'm getting the chance to learn a wide variety of new things.