Hi, I'm Jack and I am a Unibuddy ambassador. You are able to chat to me and other students on our website. I have written my answers to a few questions I get asked more frequently, to give a bit more details.
Do I recommend uni accommodation or private accommodation? Which did I prefer?
I lived in halls on Stag Hill Campus, which is the main campus, during my first year of my undergrad. I then lived in private houses with friends each year afterwards. I loved living in halls – I was in band C accommodation, so I had a bedroom with a sink, but shared a kitchen and bathroom. I was in a larger flat, so there were 14 of us sharing one large kitchen, three toilets and three showers. I like halls because they were social and busy in my experience, but if I wanted my own space, I could still head off to my room. Also, living on campus was really convenient, since I could get to my lectures really quickly, and it meant I was really close to town.
I also had really good experiences in private accommodation, and I always lived with good friends. This meant it was very similar to halls for me, since most of my houses were very social as well. It is worth remembering that private accommodation involves organising a house yourself, and this generally means arranging bills payments yourself and paying them separately to rent.
Uni accommodation may be cheaper that private accommodation, however it very much depends what types of accommodation you are looking for. En-suite Uni rooms may be more expensive, but it will depend on the location and quality of the private house.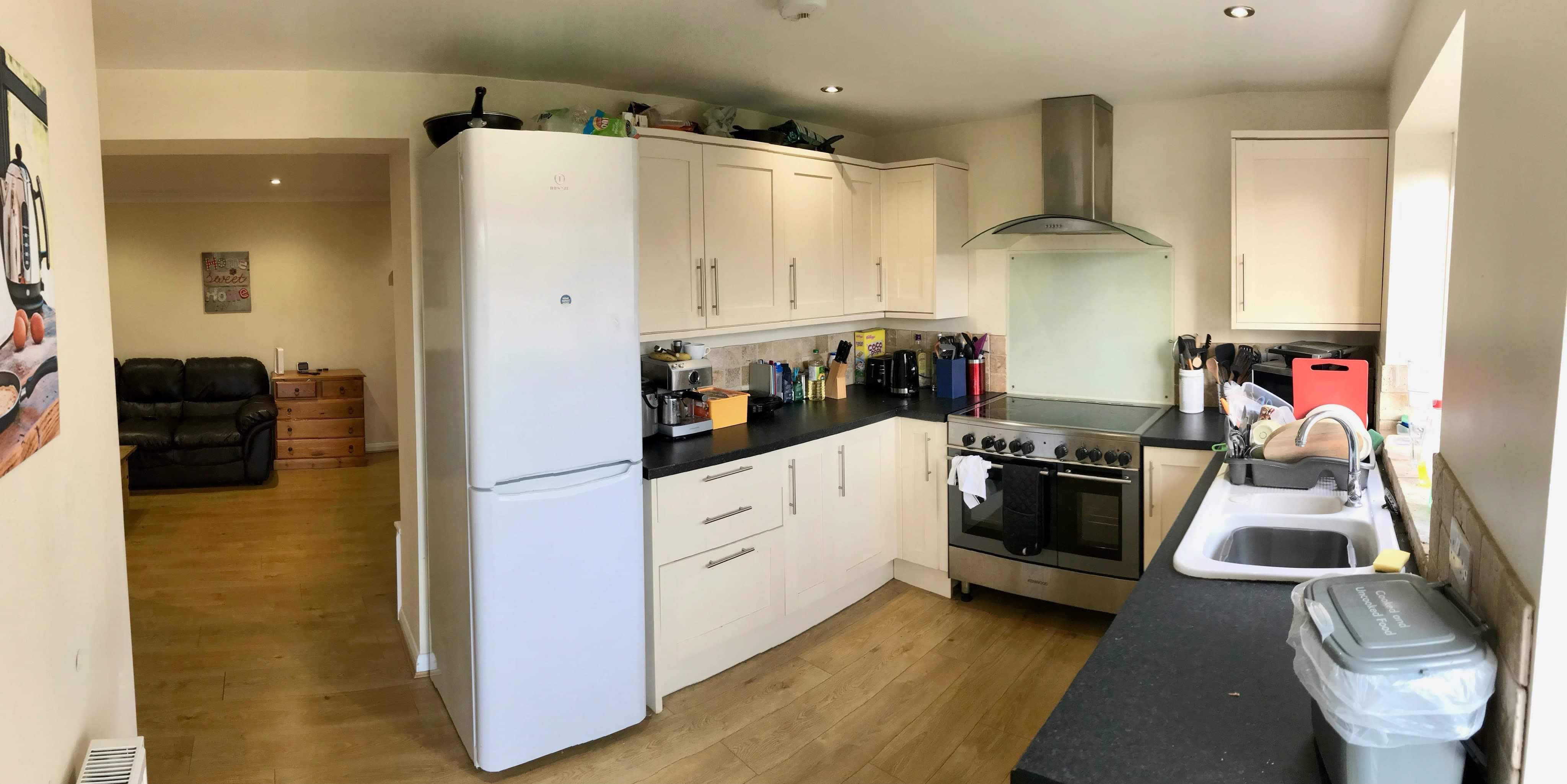 If you are new to Surrey, I would personally recommend getting Uni accommodation, since it takes some of the organisation away and is generally a really good way to meet people. It is important to remember that different people are looking for different things though, so it might be worth making a list of things that you are looking for and using that to match the info on living situations.
What do I think of Guildford?
I like Guildford – it's a pretty small town, but there's a big student population. There are places to go on nights out, and some really nice pubs. There's also decent shopping, so you can get what you need. I almost always walked everywhere in Guildford, but there are also buses if it's raining.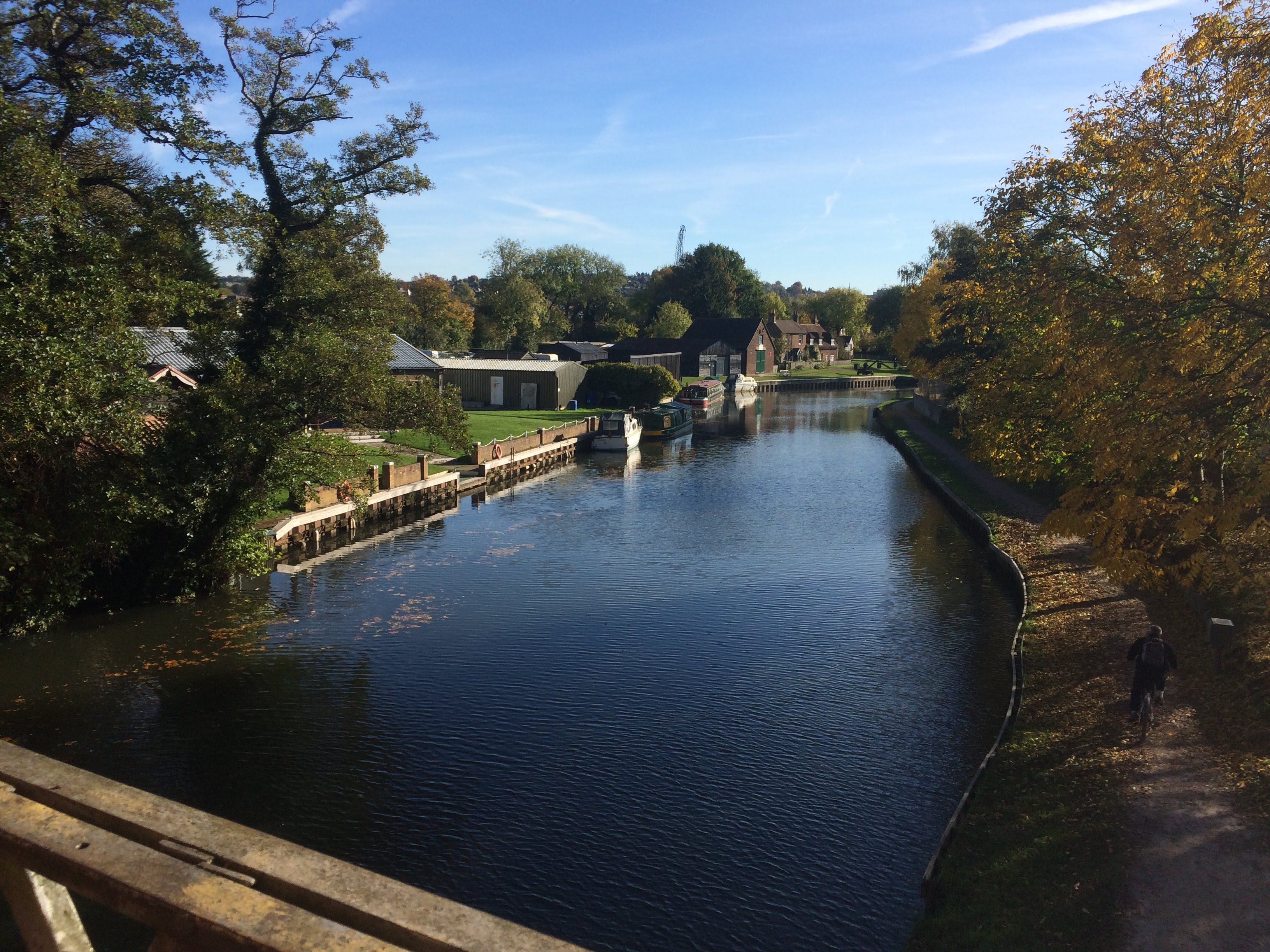 Is it easy to get to London? Do people go often?
You can get a direct train to Clapham Junction and London Waterloo – it takes around 40 minutes normally. I never went to London until my Master's year because it can be an expensive day out and I didn't really need to. Once my friends graduated and moved there, I went a lot more often for visits.
How is Coronavirus going to affect things next year?
The University is planning and preparing for opening the campus in September, with the intention that teaching will be delivered via a hybrid model of on-line and face to face. For more information about how the University is planning to operate, please visit the Surrey website.
Are there many activities to get involved with?
There's a huge variety of clubs and societies that run through the Student's Union so it shouldn't be too difficult to find something you enjoy. Many of them are quite heavily subsidised as well, so they are more affordable than joining clubs externally to the University. I joined several societies this year, including Salsa and Bachata Society, Yoga Society and the Mountaineering Club. I was also on the Yoga Society Committee, as the Treasurer, so I was involved in organising and running the society.