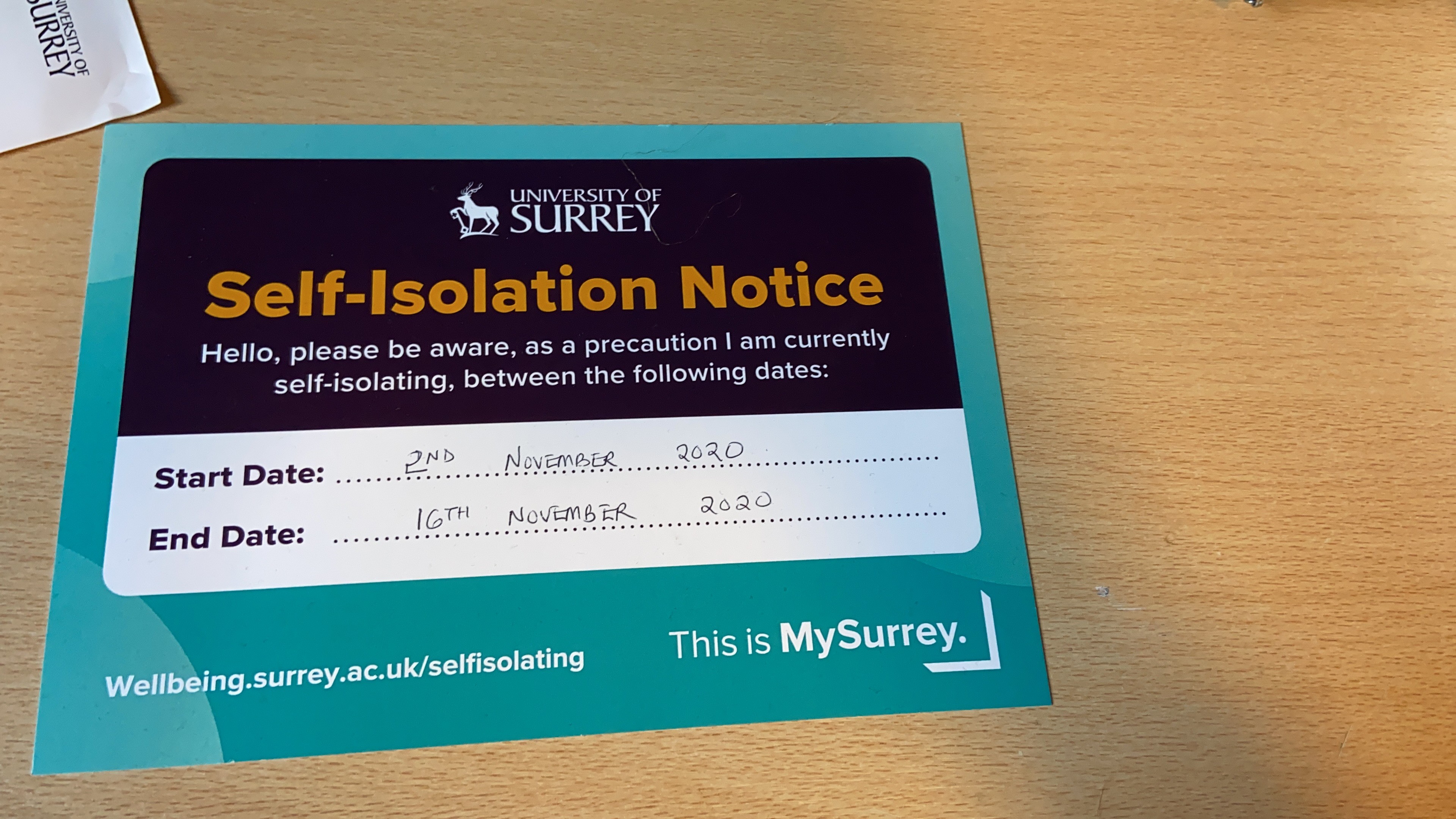 For many of us, when the year 2020 began, nothing prepared us for the unprecedented hit of a pandemic and the changes it will come with. Despite the many pivots we've had to make this year, while zooming into each other's faces due to WFH (Work From Home), I wasn't going to allow the new normal make me pass on my plans to go back to school. Especially, since the opportunity presented itself.
Apart from the need to adapt to hybrid learning, one of the things I had to do compulsorily upon arriving in the UK from a country considered vulnerable was to self-isolate for 14 days. This constraining but essential practice was necessary to curtail the risk of spreading the novel COVID-19.
Although, no amount of preparation can be enough amid the uncertainty, I think my self-isolation experience wasn't bad at all. Here are a few lessons I learnt that others, who might have to go through the same, will find useful.
REQUEST FOR A SELF ISOLATION BUDDY ON TIME
One of the first things I did upon arrival on campus was to request for an isolation buddy. I did this by sending an email to: Wellbeing & Wellness (selfisolationbuddies@surrey.ac.uk). The team was super responsive and promptly assigned a buddy to me. I had to complete a self isolation form beforehand as well. I guess this is for record purposes.
The buddy was a useful support. She provided help with basic, non-medical concerns that was required during the first two weeks of being excluded from social, human interaction. A buddy's contact number and email address will be provided to you so you can mostly reach out for support during dire situations. When I needed to get a sim card, pick up a delivery from the reception and to do some grocery shopping, my isolation buddy helped out.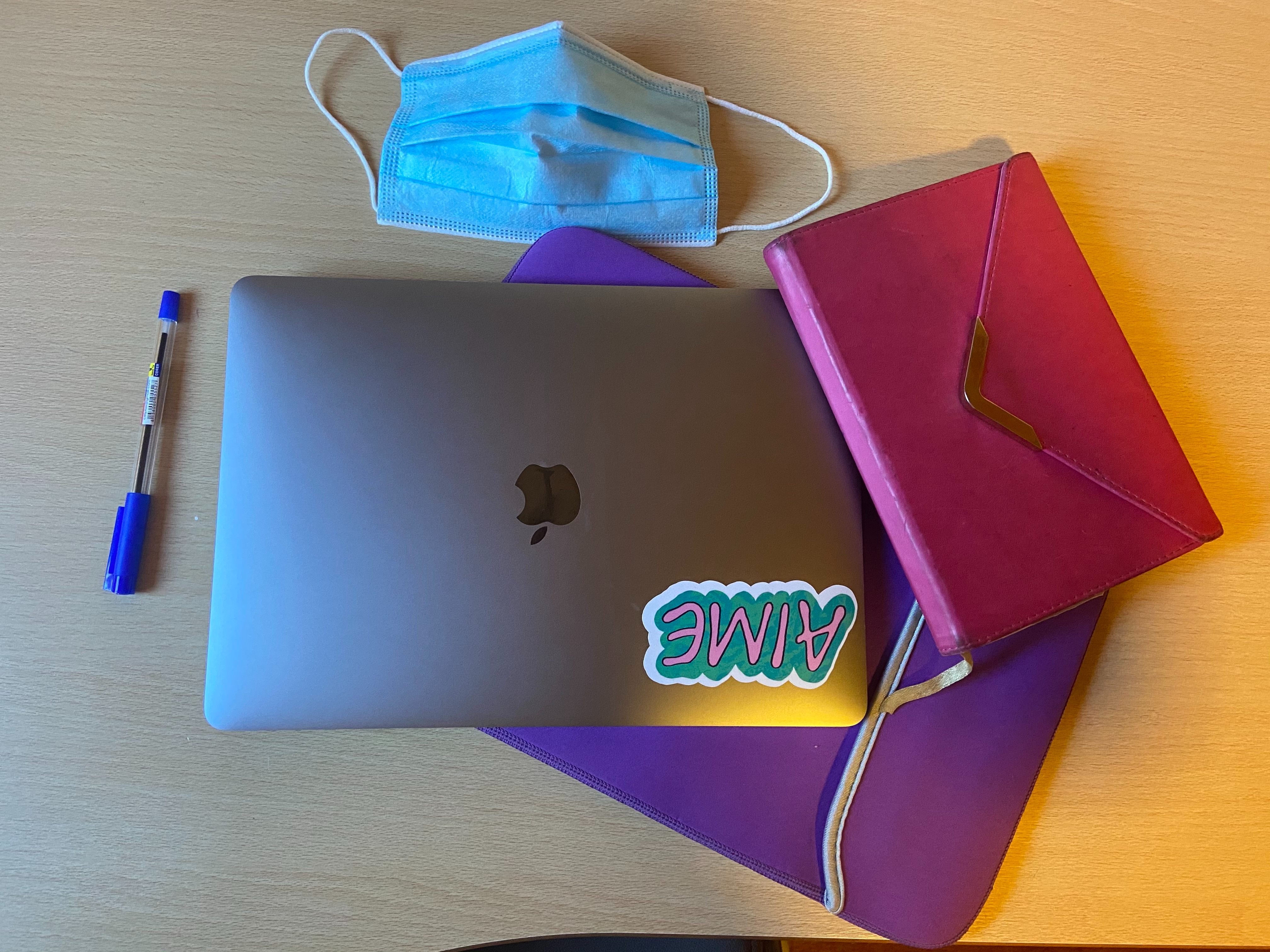 Thumbs up to all self isolation buddies that volunteer their time and energy to support new students during a life-changing moment. There is no better way to make a difference in your own small corner than this heroic deed. You can also volunteer to be a buddy for someone here.
SELF CARE IS KEY
Due to the little or no social and physical interactions I had during self isolation, I came to value the need to care for myself physically and mentally. I made time for the things I thoroughly love and enjoy doing more. I also loved and enjoyed my own company even more. I indulged in a lot of dancing in front of my mirror and took a lot of mirror selfies too. The long mirror in my Manor Park room made this possible.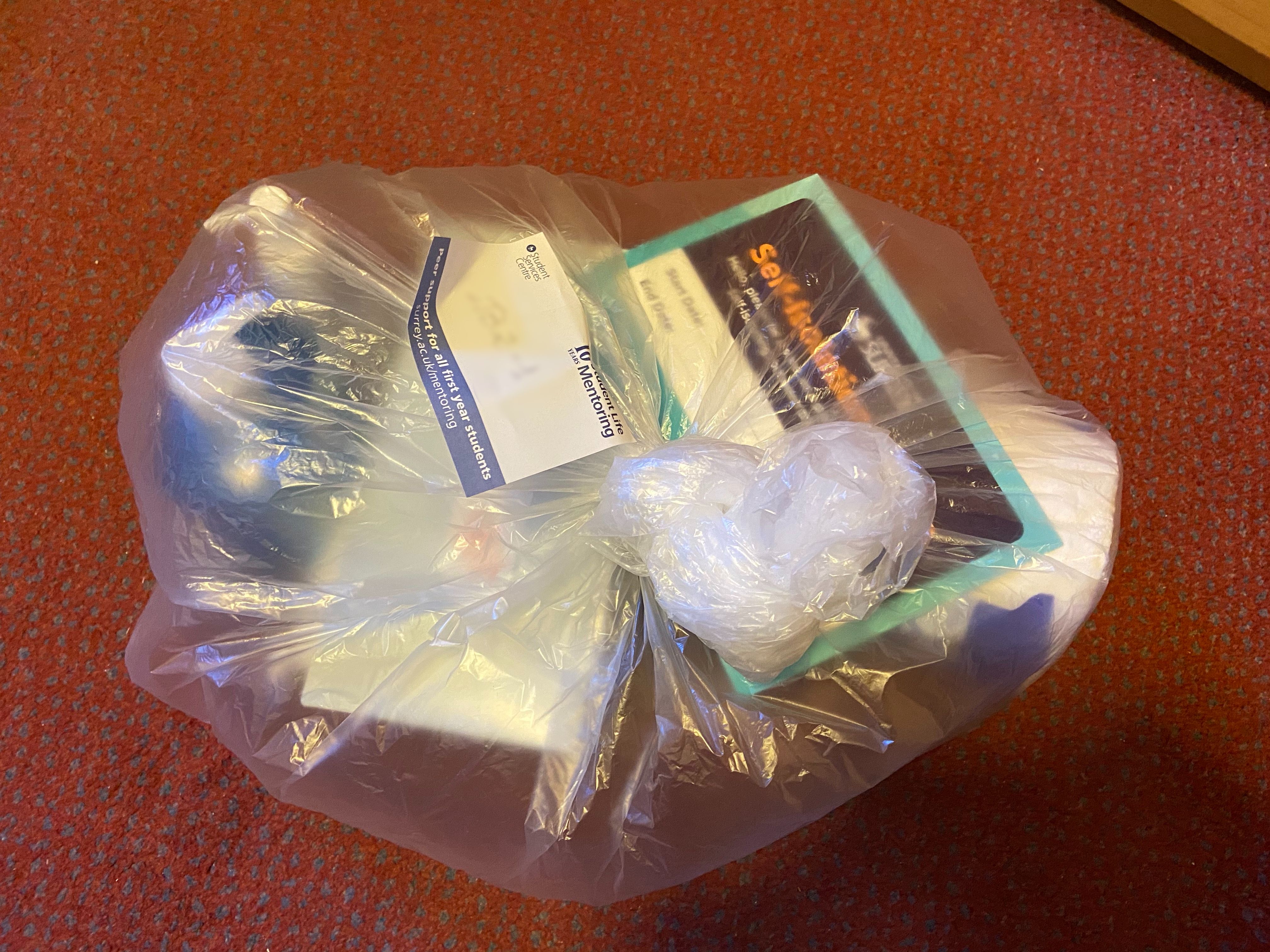 KEEP SANE THROUGH RETROSPECTION AND GRATITUDE
Let's be frank, it's been a rough year with so many lows than highs. Being all alone in one space and being semi-confined to it can bring back some awful thoughts of how turbulent the year has been. I learnt to be intentional about my evaluation of things and kept gratitude at the center of it all. Learning to be grateful in the midst of it all helped me to center myself. I also took to journaling to deliberately write the things and memories I am most grateful for. This mindfulness helped me ease some occasional loneliness.
OUT OF SIGHT ISN'T OUT OF TOUCH
Thanks to constant and stable internet connection here at the University of Surrey, I optimised all communication channels available at my disposal to stay in touch with my family and friends all through the period of self-isolation. It gave me so much comfort to know that home is just a dial away. Though my loved ones were not physically present with me, I could feel their palpable warmth through Facetime and Whatsapp. My Twitter and Instagram pages were also a good place of succour.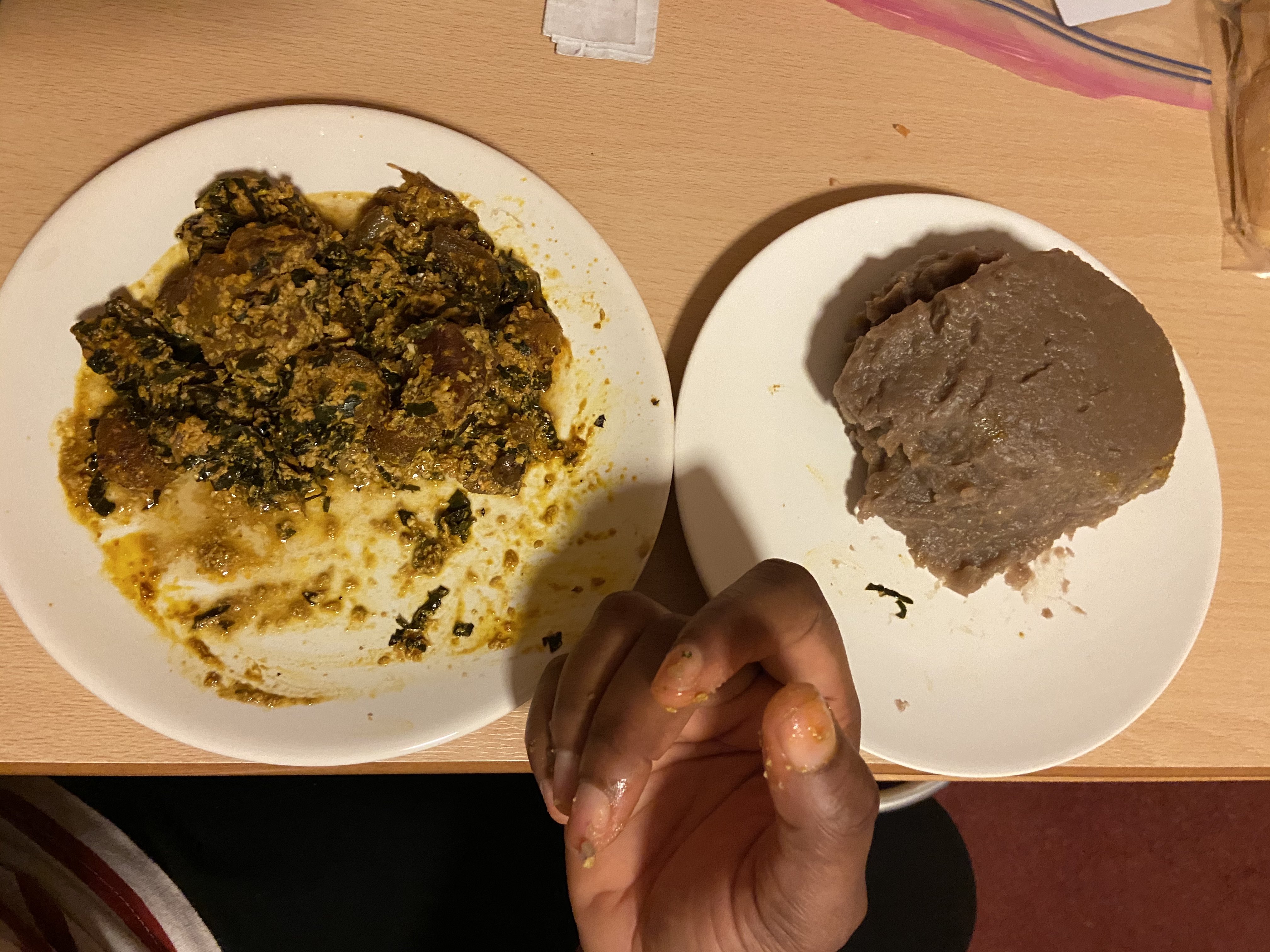 ENJOY THE MOMENT
I learnt to not overthink it and basically live in the moment. I did a bit more cooking more than usual. Tried out a few new delicacies to remind me of home. I remained optimistic and looked at the brighter side of things. I will have one extra interesting story to tell my unborn children. About how I was a type of hero, braved a pandemic, achieved my goal against all odds to bag an MBA when the world was hit by the novel virus called COVID-19.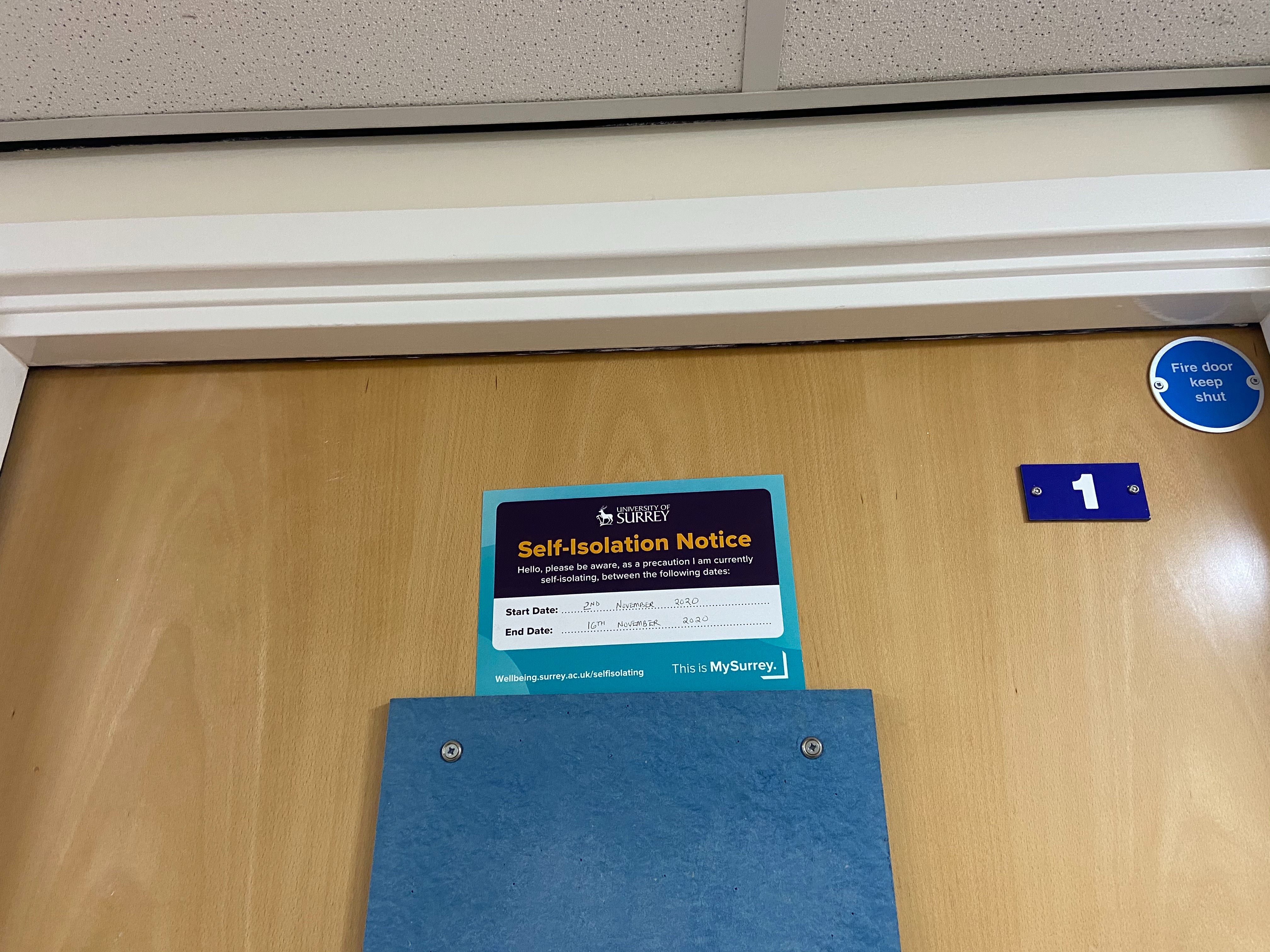 Before I knew it, the 14 days were complete. I joyfully yanked off the self isolation tag on my door. I have done the noble thing by protecting myself, not putting my immediate community at risk. Now the everyday life at the University of Surrey awaits.
For more insights into Postgraduate study at the University of Surrey this year, visit the main blog page.