Do you want to teach in higher education? Whether you're looking to be a full-time academic after your PhD or you want to improve your teaching skills, the university offers the graduate certificate in learning and teaching, run by the Institute of Education, to teaching staff and they also have some spaces for PGRs.
I've been doing the course since January 2021 and it's been a brilliant opportunity to explore pedagogy in higher education as well as allowing me to interact with other PGRs and teaching staff at the university. In this post, I'll give you a bit more information about the course, why I chose to do it and what I enjoy about it.
What is the GradCert in Teaching and Learning?
The course is a part-time programme that runs over 18 months and is worth 60 credits over 4 modules (15 credits each). After the first two modules, you can finish and apply to be an Associate Fellow of the Higher Education Academy (AFHEA) and on completion of all four modules, you can apply to become a Fellow of the Higher Education Academy (FHEA).
It explores the theory and research of learning and teaching and allows you to think about your own teaching philosophy. The module is delivered through a variety of means such as large group sessions, webinars, small group tutorials, microteaching, and independent reading. You can find more details about the course here.
Learning about Learning and Teaching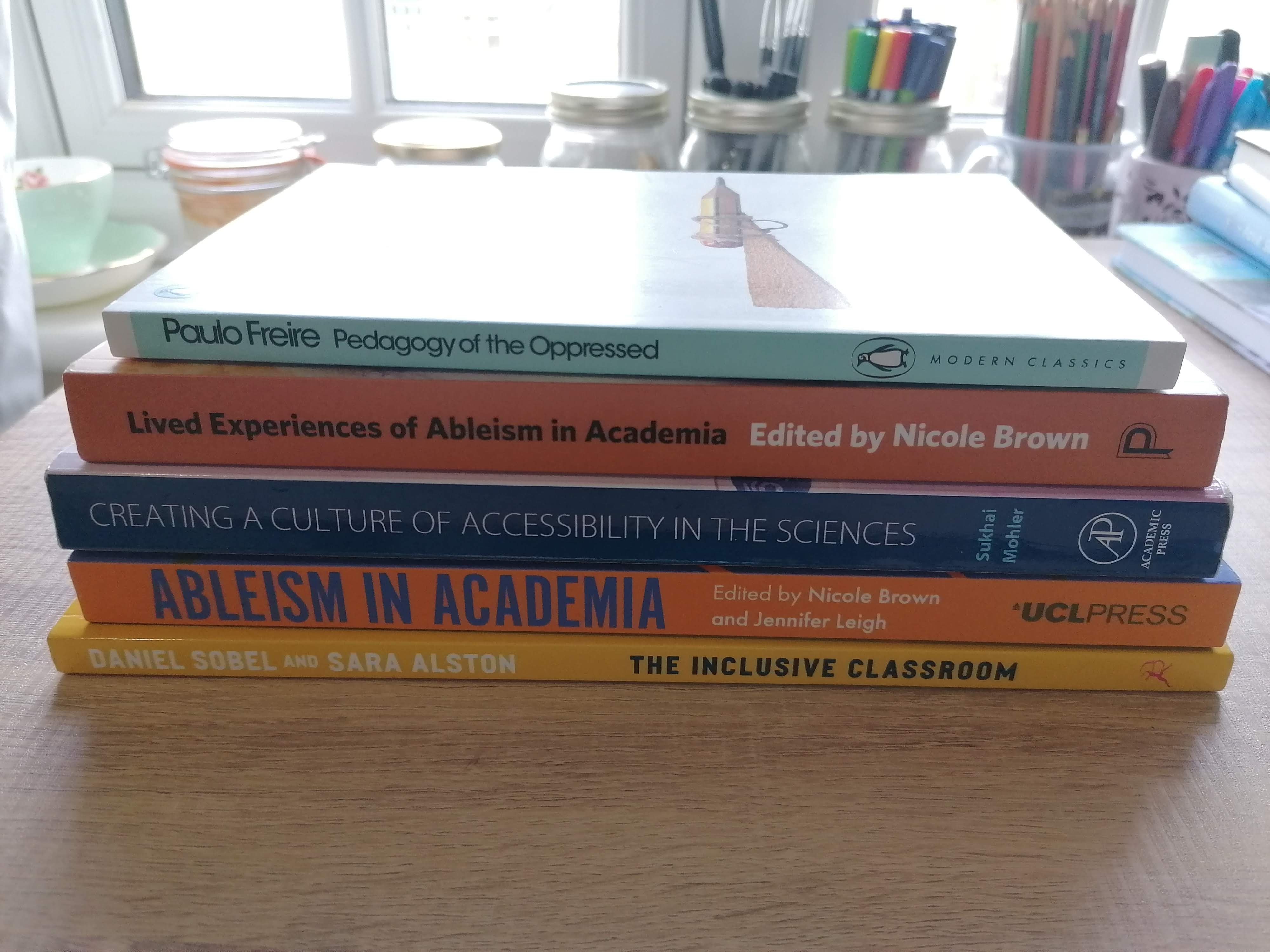 I decided to apply to do the GradCert because I had developed a real interest in teaching in higher education. This stemmed from my experiences demonstrating in labs as well as an interest in inclusive education. I felt that as a PGR who was engaging with undergraduate students in a teaching setting, I didn't really understand much about how teaching works. I also aspire to do at least some higher education physics teaching through my career, so it seemed like a great way to start developing as a teacher.
There's so much theory behind teaching and learning from psychology to neuroscience to pedagogical theory. Once I started learning about various concepts, I began to gain an idea of my values as a teacher and lots of ideas for my teaching. It helped me gain perspective and has fostered a reflective teaching practice that I wouldn't have if I wasn't on the GradCert!
Making Connections
One of the great things about this course is that it includes a wide range of people from throughout the university. I've met PGRs from other departments, teaching fellows, and library staff in tutorials and webinars. Hearing the ideas of people from different disciplines and roles in the university gives a richness to discussions that wouldn't otherwise be there. Getting outside my research group and my department has also been a nice change of pace and reminded me that my research isn't everything.
Teaching Observances
Teaching observances are part of the course which allows you to put theory into practice. You need to do three observances throughout the course. As I'm a PGR and don't have a teaching role leading a class, all of my teaching observances are through microteaching sessions.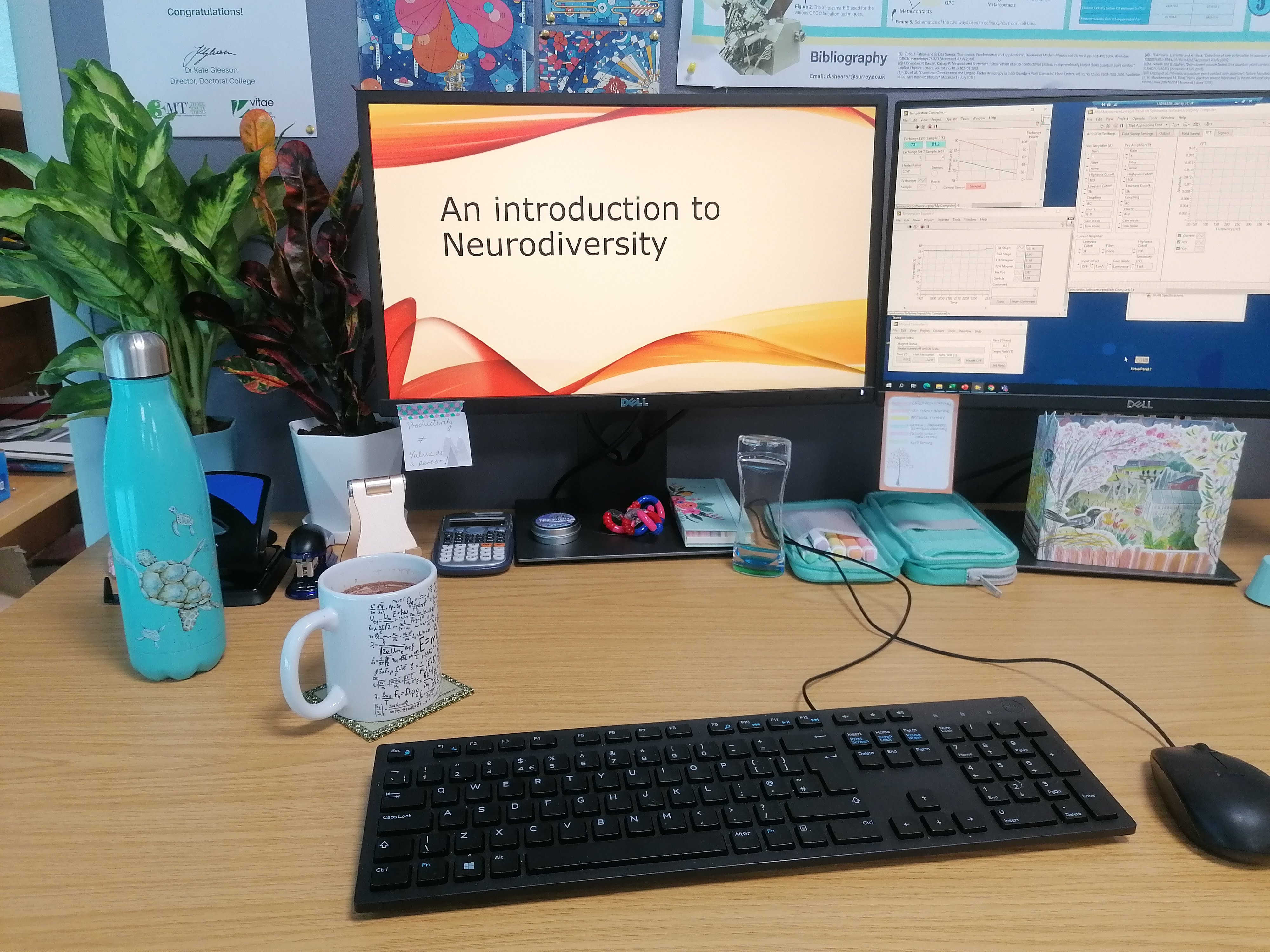 These sessions are really fun. They're a small group of around 4 along with a tutor. You each give a short 15-minute teaching session to the group and then you immediately get feedback from your peers and tutor. I've done microteaching sessions on neurodiversity and the history of quantum technology so far and intend to give an introduction to quantum logic as my final session.
As you can see, the microteaching sessions don't have to be related to your discipline but can be if you like. The challenge is the fact that it's such a short time to teach something. You have to think very carefully about what you're aiming to teach the group and about how you'll do that. It's fun to experiment with different things in this setting such as online polls and breakout rooms. I find that testing out ideas I've read about is exciting and it's a lovely environment to try new things with low stakes.
---
Through the GradCert, I've developed a lot as a researcher and educator. If you're also interested in teaching in higher education, I highly recommend giving it a go!