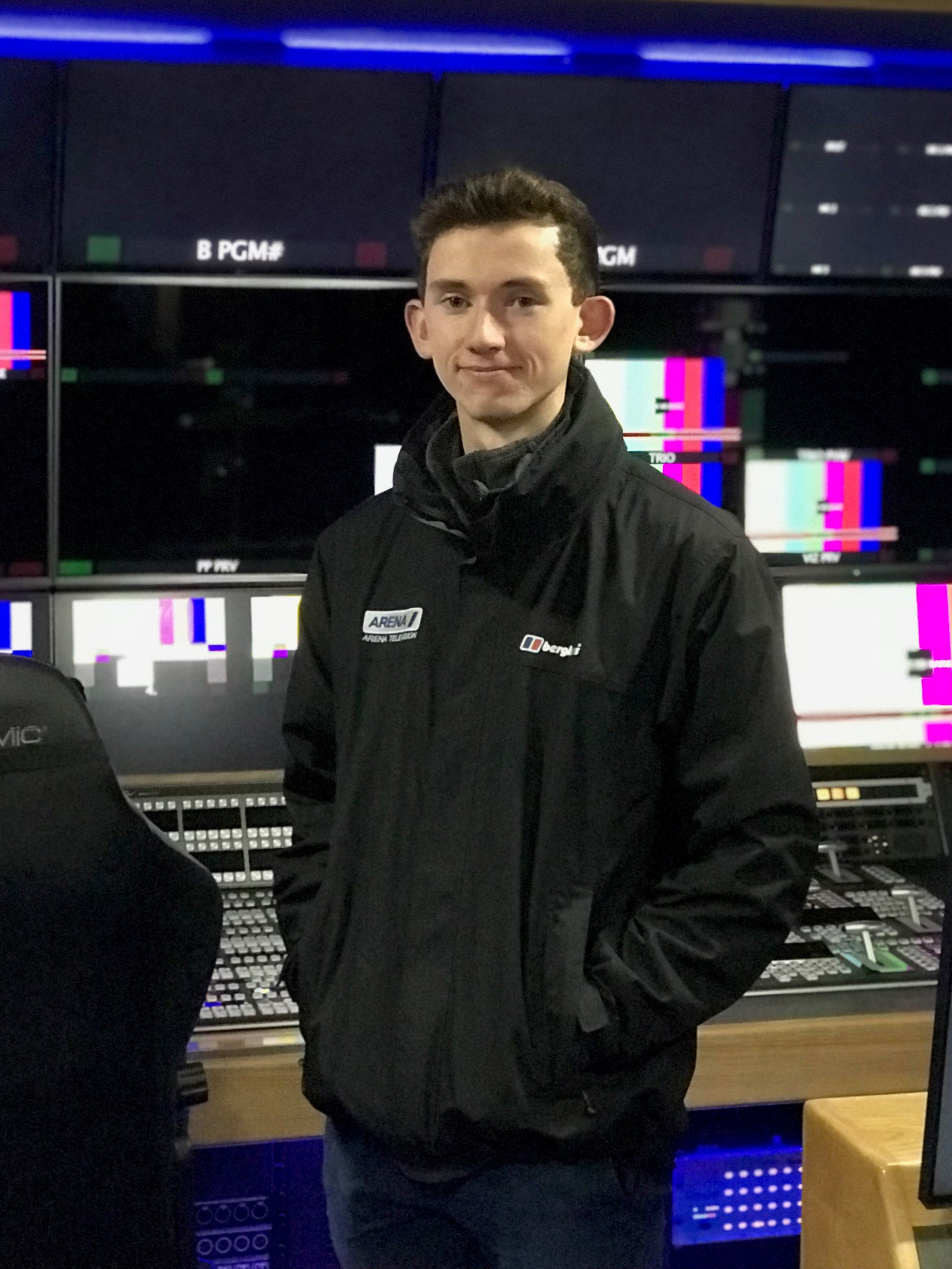 Since July 2018, I've been working for Arena Television as a Technical Assistant on my 12 month Professional Training Year for the Film and Video Production Technology course. Arena is a leading outside broadcast company in the UK, providing television coverage for live sporting events and light entertainment productions from the Premier League football for BT Sport, to international rugby for Sky Sports and the Royal Variety Performance for ITV. I was particularly drawn to Arena when I was applying for placements because of their pioneering work in IP-based production. Now the owners and operators of four IP outside broadcast trucks, they're leading the industry in a new era of ultra-high definition television production and I was keen to be a part of this in practice, building on the theory I've learnt at university.
Rotations around the broadcast departments
Throughout my year, I'll be spending three months in each of four departments which gives me a fantastic and extremely valuable opportunity to see every side of the outside broadcasting industry. I've finished my three months in the camera department and am currently midway through my time with sound, with vision and VT still to come.
Highlights of my placement
A highlight of my time with the camera department was definitely the opportunity to operate a camera at the London Olympic Stadium (not pictured!), now owned by West Ham football club, for part of their EFL Cup fixture against Macclesfield. This was part of a small job testing the VAR (Video Assistant Referee) technology at Premier League grounds and so it wasn't put to air, which thankfully took a lot of pressure off, but it still gave me a chance to experience the intricacies of operating a broadcast camera for sport, tracking the action, keeping in focus and anticipating where to frame up next.
Trying out a different working lifestyle
The job is certainly not 9-to-5 and does involve a lot of travel and time away from home which takes some getting used to and isn't to everyone's taste, but I for one am quite happy not to be working at a desk and being able to try the lifestyle for a year is another great thing about doing a placement in this industry. All of my colleagues are really friendly and knowledgeable and as making television is such a collaborative effort, I've got to meet lots of freelancers on location too, from vision engineers and camera operators to floor managers and riggers.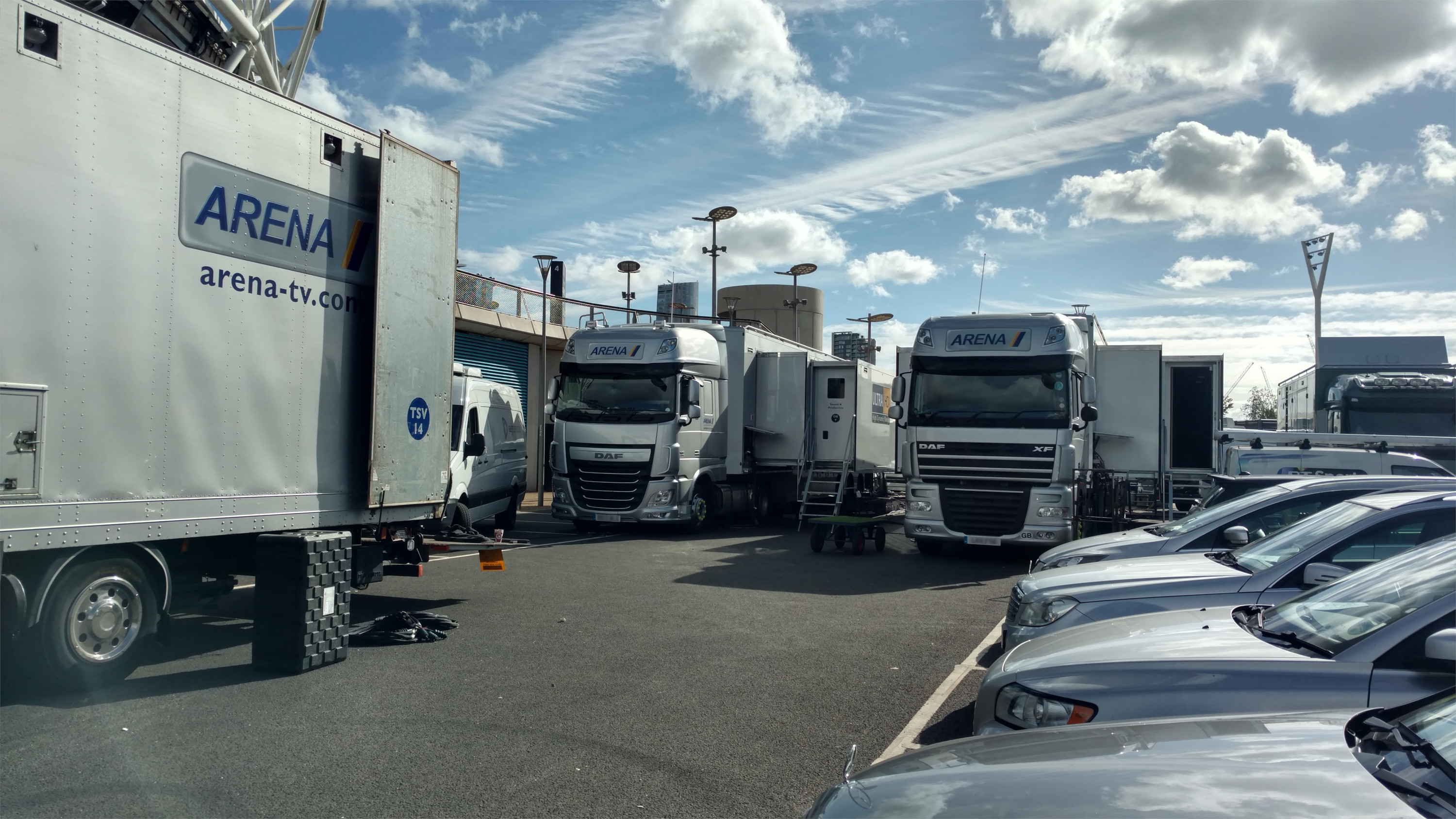 Securing my placement
The university were really supportive in helping me get in touch with Arena to start exploring placement opportunities and gave really valuable advice when preparing my CV and cover letter for applications. I feel it was very beneficial to go through the full process to secure a placement rather than just being given it, as this too prepares me better for the working world after university.