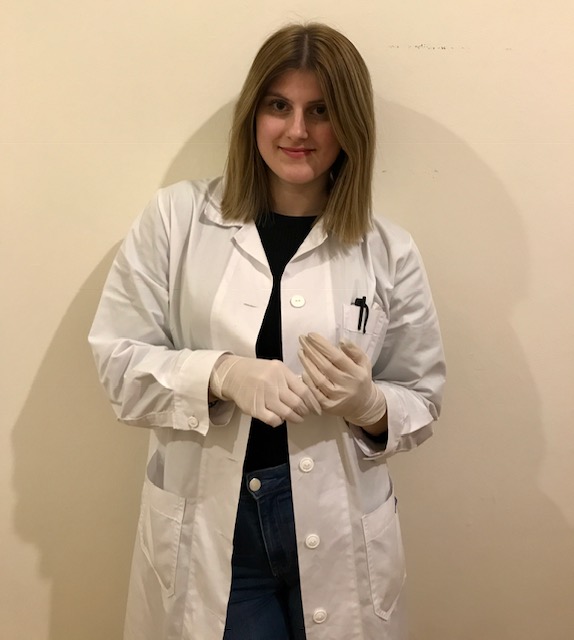 Hey, my name is Eleni and I am a third year biomedical science student. As I'm writing this I'm surrounded by doctors and nurses hectically tending to patients and their needs. If you haven't figured it out yet, I'm doing a placement in a hospital. Where you ask? In beautiful, sunny Greece.
Returning to my home country
The first six months of my placement have been in the AHEPA university hospital in Greece, part of the Aristotle University of Thessaloniki. The reason I chose to come back for my placement year I think is quite simple, firstly I missed home and secondly I was curious to see first-hand how the health system works here. Adjusting to life was very smooth as I picked up exactly where we had left off after high school with my friends, plus my family is only an hour away. In the process of searching for a placement, I never truly realised how this was going to be one of the best decisions I would make.
 Where I work and what I do
I am currently part of the nuclear medicine department, within the AHEPA hospital. This department focuses on diagnostics and therapies using radio-pharmaceuticals.
A big part of the clinic is the in vitro lab called the Radio-Immuno-Assay (RIA) lab. This part of the clinic deals with blood serum samples and urine samples from our patients. The results produced from the tests conducted in the lab, can be used as a diagnostic tool for anything from hormone disorders to cancer.
Another important part of the clinic deals with patients directly- this is the in vivo part. We take diagnostic images (including capturing the heart, kidneys, bones, lungs, thyroid and brain). The imaging tests performed here are diagnostic and can reveal anything from a heart attack to cancer metastasis.
Within the first month of me being part of the lab I was allowed to prepare and deliver results – of course under supervision, from the blood samples taken from our patients.
I have the amazing opportunity to work alongside physicians, doctors, nurses and technologists that believe in me and trust me enough to allow me to undertake tasks on my own and tend to patients.
Some advice for a younger me
I'm sure a lot of second years are still contemplating whether they should bother with a placement year. My advice? Do it. You get the opportunity to apply all that you have been taught and are exposed to an array of both new material and fascinating people. A year in industry can definitely help you figure out what you truly want to do in the future – career and study wise – and introduces you to the real world of adulting!