During my placement, I had the opportunity to take part in a small animation project. This is something that meant a lot to me as I am currently thinking of doing an animation for my Digital Media Arts final project.
I made a short 5 second 2D animation for Cartoon Network Rewind. This was a YouTube project which showcased and highlighted all the notable moments from Cartoon Network in 2018. I chose to animate two characters from my favourite Cartoon Network show, Summer Camp Island. Have a look at the final video here.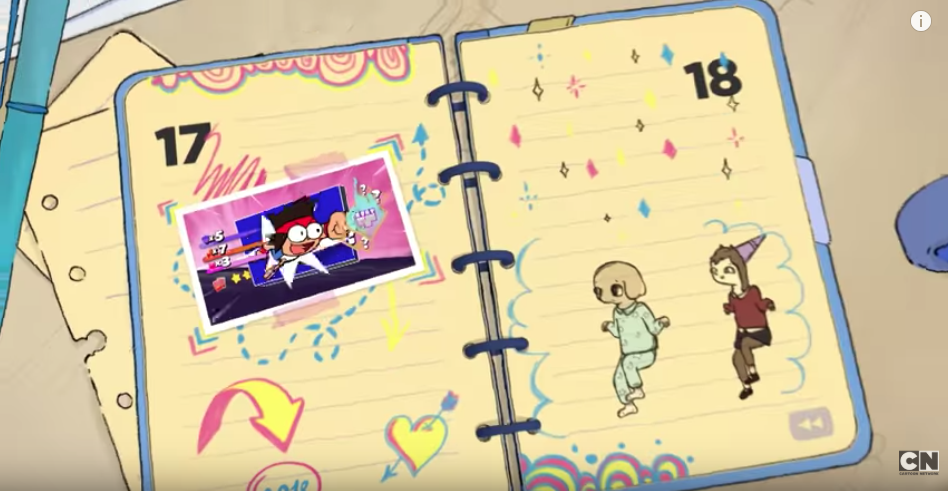 It felt really good to be involved in a project with professional animators. I am hoping to take part in at least one more animation project before my placement comes to an end as I enjoy this type of work and I would like to build up this side of my portfolio.
Other noteworthy moments have been designing web pages for Dexter's Laboratory, Codename Kids Next Door and Johnny Bravo as these are all shows I loved and grew up watching. As I knew these shows well, it wasn't too hard to create a design which captured their moods and aesthetics. Creating these pages also gave me the opportunity to learn a new software called Sketch. Sketch is a vector graphics editor used by web developers to convert designs into websites. Thus, I feel fortunate to have had the opportunity to learn it and add this skill-set to my CV. My website designs will launch in the UK later this year.
My Amazing Team
I would not have gotten involved in the above projects without the help of my team and manager. I think it is important to build a relationship with your team as it can make the work day easier and faster. Additionally, they can aid you in any way that you need, such as locating various folders and giving feedback on your projects.
Luckily, every person from my team is friendly and easy to talk to. Having a quick break from work to talk about the movies you have seen that week or what food you are currently craving can make the work day more enjoyable!
In fact, some of my favourite memories from my placement so far have been attending work socials with my team, such as playing mini-golf and visiting an escape room. These activities allowed us to spend time with each other in a more relaxed environment. Other ways I have grown closer to my team is by joining them for lunch or going to the gym with them.
Have a look at my previous blog here.