Hello, Surrey students! My name is Lizzie and I have started a placement in August 2020 at Stanhope-Seta as a Mechanical Design Engineer. First and foremost, for those of you who don't know me, I am the course representative for Aerospace Engineers currently on placement. I am studying on the 5 year MEng course, currently between 2nd and 3rd years.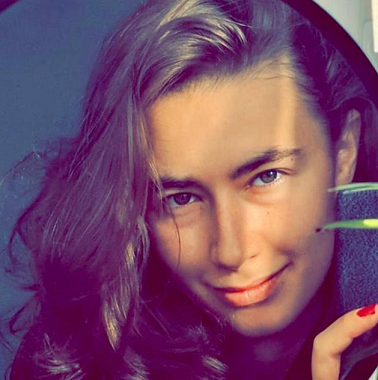 At my placement, I currently work in the Drawing Office and here are some of the activities I work on
making models and technical drawings of all the products,
updating new designs,
mocking up models of new projects,
completing engineering changes
and designing projects of my own.
New software skills I am learning on placement
My placement at Stanhope-Seta, or Seta for short, began with an introduction training to SOLIDWORKS, which is a CAD software program you probably heard of from Year 1 Design and Component Production. This course comes in very handy, although we were taught SolidEdge instead. SOLIDWORKS is very intuitive, easy to use and responsive, and I picked it up in less than a month. The best way to learn the software for me was to complete ECRs, or engineering change request forms, which are documents signed by whomever wants to change anything on the drawings, components, assemblies or bill of materials.
I was assigned my first project during my training period
My first project was to design a new product that would act as an adapter between the new particle counter and a fuel tanker. That took me a while to grasp the concept of, as I never thought that I would be thrown into a project directly during my software training. However, after a few weeks, I learnt the software and was able to complete the design. I am going to be testing it soon, too!
Over the course of my first months, I have been involved with a lot of small and large projects, however, none of them, yet, can be said to be very long-term. Nonetheless, I am very looking forward to learning more about the industry and developing communication, technical and soft skills over the course of the year.
The other skills I am developing on placement
I feel like my skillset has been growing in all directions since I've started my placement. My communication, technical and presentation skills have expanded through practice, as well as my researching skills. Research is vital in the design of most instruments we make. It feels incredible to be part of a group that produces such amazing equipment, and it's nice to be involved in such a serious, innovative technological industry.
Is it worth doing a placement?
Yes! I would wholeheartedly recommend anyone who is interested in their course and doing a placement to keep pursuing it and believe in yourself when making applications. Trust me, I know how hard it can be to keep applying when everyone seems to reject you. I hope you enjoyed this issue; next one will be released next month!
Stay safe out there!