I am an English Literature student at Surrey, currently doing a placement year before I go into my fourth and final year of studying. As of right now, I am a trainee consultant at SPI (SPI – Sociedade Portuguesa de Inovação) in Porto, Portugal. I was fortunate enough to find my placement through a family contact, however I didn't anticipate moving abroad on my own for a year to somewhere totally new, yet here I am.
I chose my placement as I am interested in following the path of social media management/marketing post grad, and SPI told me I would be supporting activities related to international project management funded by the European Commission and running the social media accounts for the respective projects.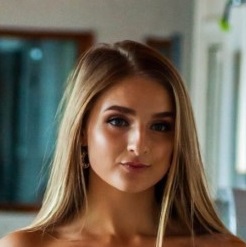 My experience moving abroad
Personally I love my independence and having my own space, however moving abroad to a country I had never even visited and where I didn't speak the language was very daunting. That being said, it was probably the best decision of my life so far. After a tough few weeks getting settled (making friends, finding a new supermarket and gym, finding out how to register as a resident and set up a Portuguese bank account etc.) and lots of tears, I fell in love with Porto and began to blossom.
I like to think that I am self-aware, and I knew I needed a big, scary move to grow and thrive, and that's exactly what I have been able to do out here. I've gained skills which will greatly benefit my future career and met a whole variety of interesting and beautiful people, stumbled across artistic opportunities like group beach photoshoots using drones (see below), tested my comfort zones, explored a whole lot, made incredible memories and found a city which will now hold a special place in my heart.
Skills I have developed so far
Despite consulting not being exactly where I can see myself in the future, I have developed a whole manner of transferable skills and gained experience which will really help my CV to stand out. I expressed my interests in social media management/marketing to SPI and they found a way to incorporate tasks related to these fields in my daily work which I really appreciated.
Top tip number one, always express your particular fields of interest/expertise, if employers know you love certain tasks then they might be able to tailor your placement to be as relevant and stimulating as possible.
At SPI specifically I have been working alongside various consultants, managing social media channels and tracking post engagement, creating engaging content, networking with established entrepreneurs and partners, supporting the implementation of research and innovation projects, supporting the writing and analysis of reports, studies and literature reviews and working on marketing campaigns and events for both internal and external EU projects.
My advice for students looking for a placement
My first piece of advice is to try not to stress (easier said than done I know) if you are struggling to find a placement which exactly relates to your future career aspirations. In any placement you will gain experience and make contacts, and lots of employers will be open to gearing your tasks towards your interests and skills anyway, as this in turn will benefit them.
Secondly, start the placement search earlier than you need to, it will save stress later down the line and due to COVID things can take a bit longer these days. Also, don't be afraid to ask family, friends, family friends etc. if they have any contacts who might be willing to take on an intern, there is no shame in not finding your placement entirely independently.
Lastly, have fun, network, embrace every opportunity and use your placement year as an opportunity for both educational and personal growth.
Feel free to contact me for a chat or with any questions via Instagram (_jolenascholz_fit) or LinkedIn (Jolena Scholz). All the best & good luck!